2018-2012 WRANGLER JK (3.6)
45%+ MORE POWER WITH COMPLETE SYSTEMS AND TUNER KITS
ProCharger is proud to add another Jeep® product to our industry-leading truck/suv lineup–a complete air-to-air intercooled supercharger system for the 2017-12 Jeep Wrangler JK equipped with the 3.6L engine. The HO Intercooled System features a shared-drive design for the P-1SC-1 supercharger, and comes standard with the industry's largest and most effective air-to-air intercooler for the Jeep Wrangler JK. These new systems produce a reliable 50%+ horsepower gain with just 7 psi, on otherwise stock 3.6L engines running pump gas.
Featuring the easiest and quickest installation available, our kits were designed with simplicity in mind–no permanent modifications are required, with no cutting, bending, or drilling necessary. Even with the industry's-best belt wrap, you can still swap supercharger pulleys in a matter of minutes and change the serpentine belt without removing the supercharger or any accessories.
With both the HO Intercooled System and Tuner Kit you also have your choice of the helical gearset option for lower supercharger noise levels, and your choice of multiple supercharger and bracket finishes–satin, polished, or our new black finish.
| DESCRIPTION | BOOST | HP GAIN | PART # |
| --- | --- | --- | --- |
| High Output Intercooled System with P-1SC-1 | 7psi | 40-45%+ HP | 1JK214-SCI |
| High Output Intercooled Tuner Kit with P-1SC-1 | specify | specify | 1JK204-SCI |
Tuner Kits: These kits make sense for someone wanting to perform custom tuning of the car and push the envelope in performance.  Will most likely be experimenting with alternative fuels such as 93 octane, race fuel, E85 fuel, and methanol supplemental fuel.  In addition, possibly changing engine components like heads, headers, exhaust, and cams for the engine. No tuning or fuel components provided.
Want to learn about HO vs. Stage II, Tuner Kits vs. Systems, Intercooling tech and much more? Click the button below to visit the ProCharger 101 page.
HO INTERCOOLED SYSTEM
Produces the coolest charge air temps and largest power gains
Provides boost/power on demand, which is great for on-road and off-road performance
Easiest installation, only requiring common hand tools
No permanent modifications
The air-to-air Intercooling provides consistent, reliable power, even in extreme conditions
Optimized supercharger and intercooler location minimizes heat transfer
1-year supercharger warranty is standard, with optional 3-year warranty available
Retains the factory intake manifold
System is 100% complete with OEM quality and appearance
HO INTERCOOLED TUNER KITS
Omits tuning and fuel system components
Otherwise identical to HO Intercooled System
OPTIONAL UPGRADES
Polished, or black supercharger, bracket, intercooler finish
Helical gearset for noise reduction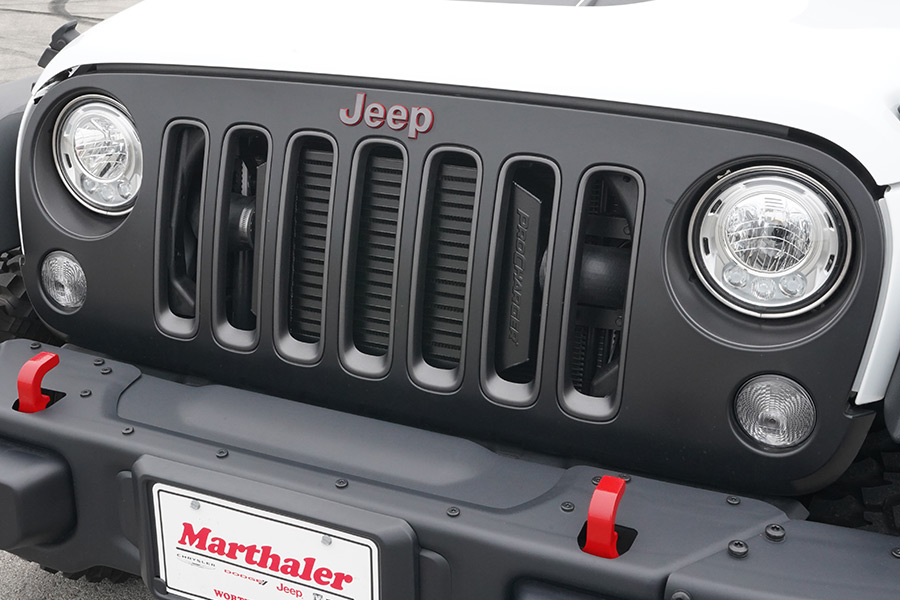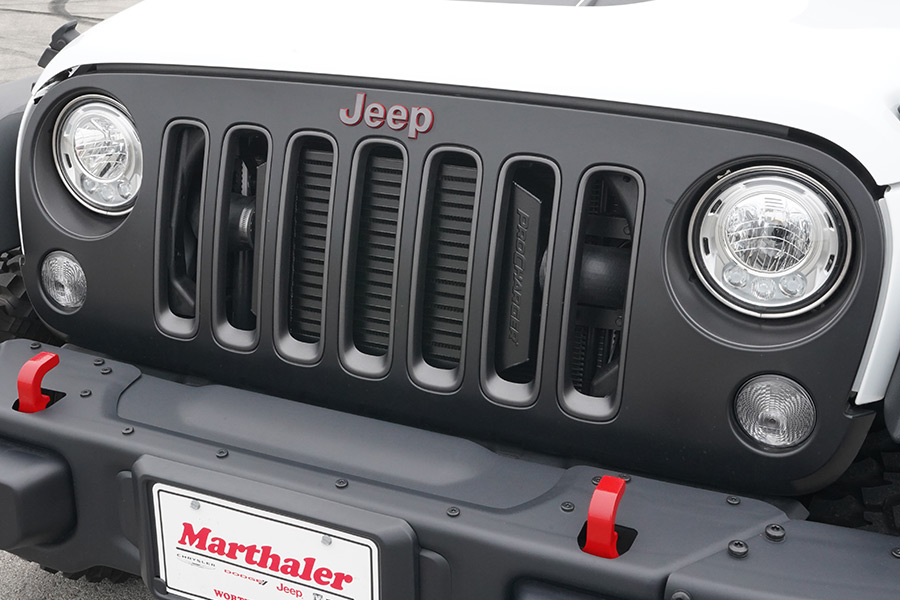 2014 WRANGLER INSTALL VIDEO
In this video Chris Duke shows you how to install a ProCharger supercharger on a 2014 Jeep Wrangler.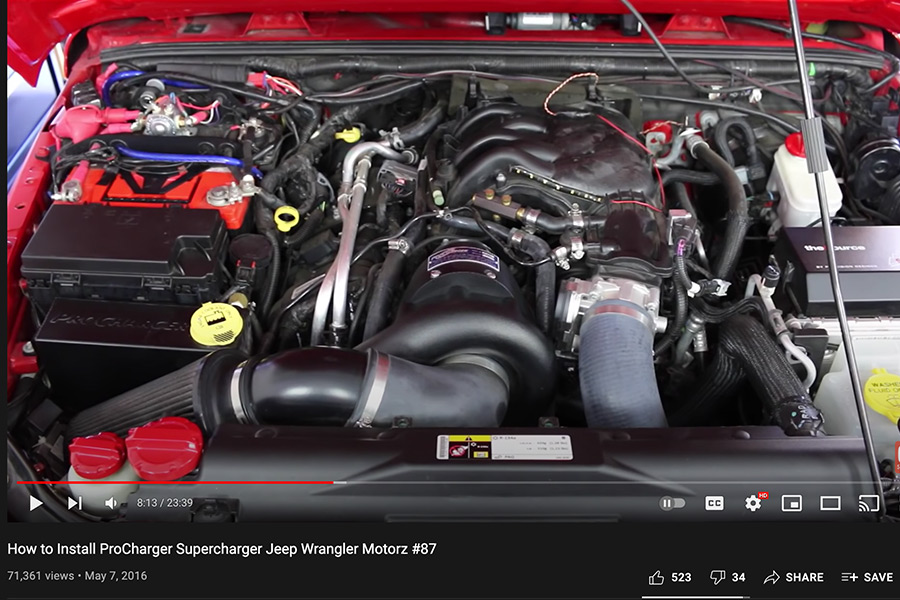 FIND A DEALER NEAR YOU
Looking to make a purchase or a shop to install? We have a large group of dealers ready to serve you with your ProCharger needs. Click below to find a dealer near you!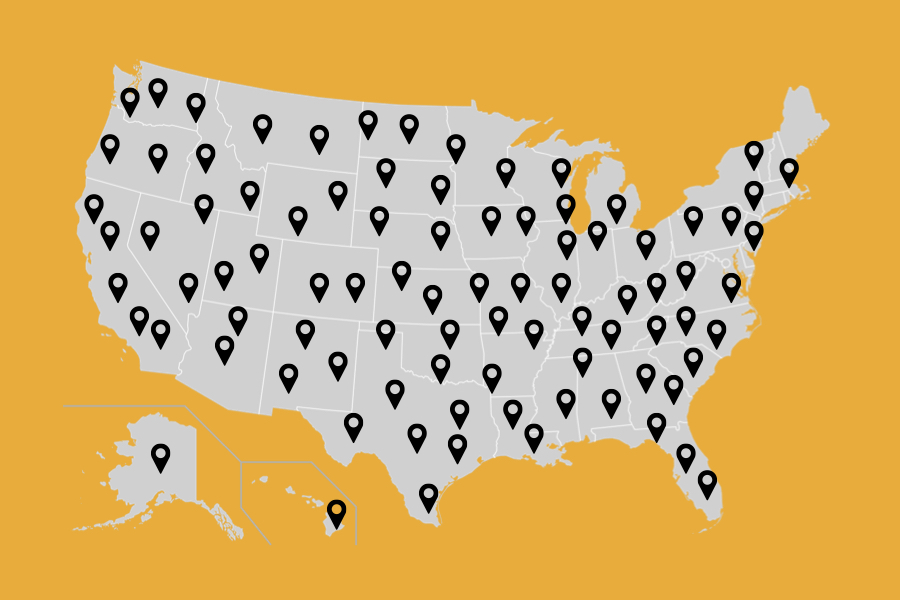 BUILD & PRICE
Kits starting at $6,549. Pricing on these units vary by configuration. Configure your purchase now.
New pricing becomes effective 4/28/23. Order now!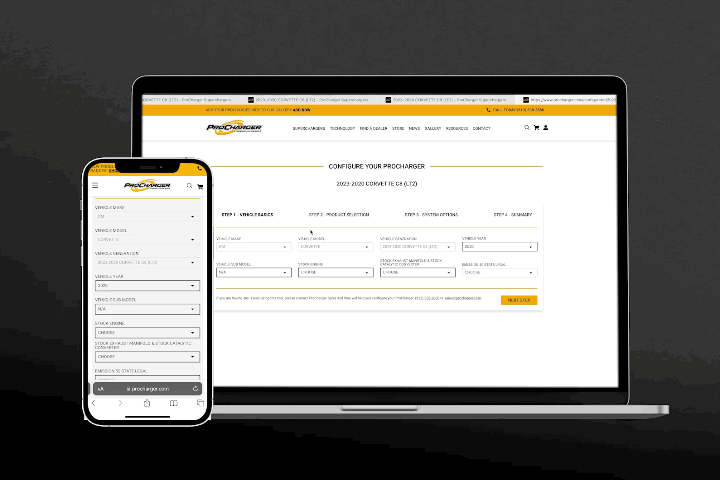 SPEAK TO AN EXPERT
Click to call our sales staff or email us if you need any help. We will be happy to assist you with any questions you may have.
Mon – Fri 8am – 5:30pm CST
Phone – (913) 338-2886
Sales Email – [email protected]
INSTALLATION MANUAL
Get a Catalog
Our catalogs feature much of this detail. You can either download a copy or have one mailed to you free of charge.
CALIFORNIA EMISSIONS COMPLIANCE INFO (CARB)
California approved products for street legal use (complete systems) will have an associated CARB EO# for compliance. For a full list of California and 50 state street legal systems, click below.
EMISSIONS COMPLIANCE
ProCharger offers Executive Orders for Emissions Compliance (EO) from California Air Resources Board (CARB) for many of our most popular car, truck and SUV applications. If you live in California, we can only sell you products with EO certification. Check out our full list of EO offerings.