SUPERCHARGER TECHNOLOGY
SUPERCHARGER QUALITY FROM THE INNOVATOR AND LEADER
ProCharger's self-contained (SC) supercharger models are the first and only gear-driven centrifugal superchargers to feature self-lubrication, and contain the industry's most advanced technology. In addition to the patented self-contained oiling design, self-contained ProChargers also feature the highest step-up ratio, exclusive billet impellers, and the industry's only billet gearcases for superior rigidity, sealing and appearance. These proven self-contained ProChargers were designed specifically for internal lubrication and have become the industry standard.
The best-selling P-1SC-1 shares many of the design elements which deliver the record-setting durability and performance of ProCharger competition superchargers, and is also quiet and street legal. With their rugged design, these ProChargers are the only self-contained superchargers durable enough to be backed with a 3 year warranty and powerful enough to harness the benefits of intercooling.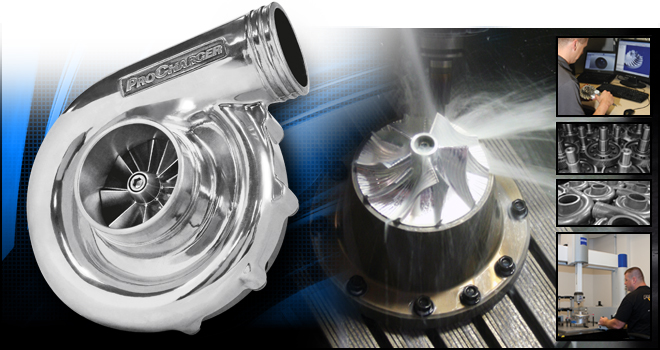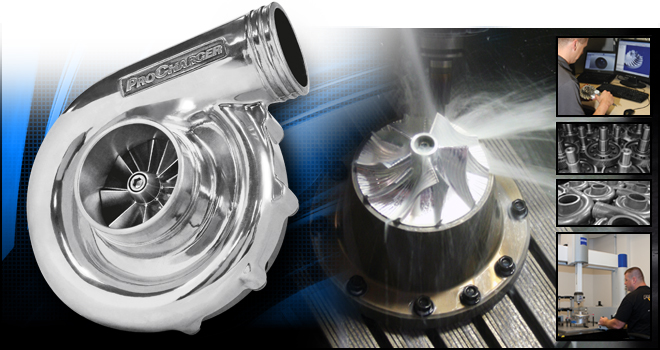 SELF-CONTAINED DESIGN
The patented supercharger design eliminates the need for oil lines and punching a hole in the oil pan, thanks to an exclusive oil pump. This pump aerates the oil to create the oil mist lubrication required for the ProCharger's precision bearings and gears. This oil pump (aeration pump) does not require priming at start-up, and oil changes are required only every 6,000 miles.
Additionally, instead of being forced to utilize engine oil or the grease in sealed bearings, ProChargers are lubricated with an extremely high quality synthetic oil which is specifically engineered for high speed use, and produces the least frictional heat and parasitic load. The self-contained design also eliminates the heat that is transferred to a supercharger by engine oil in oil-fed applications, and avoids the risk of clogged supercharger oil lines, oil drainage problems, or engine oil leakage.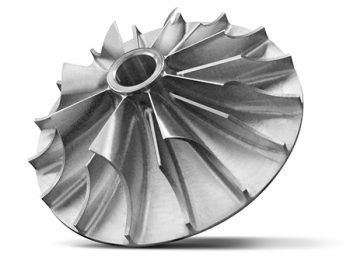 ADVANCED SUPERCHARGER DESIGN
By combining advanced supercharger transmission design with the highest quality oil, ProChargers produce a larger net power gain because they run cooler and consume less power than comparable oil-fed designs. ProChargers also feature an internal step-up ratio of 4.10:1 for improved belt tracking and traction, and maximum low-rpm boost and power.
ProCharger is also the first and only manufacturer to offer the choice of standard or helical gearset for noise reduction on the P-1SC-1 and the D-1SC supercharger models.
ProCharger makes a wide variety of centrifugal superchargers, so you can read more about our various supercharger kits by downloading a Retail Application Guide or one of our make-specific catalogs. You can also view also ProCharger supercharger specs online.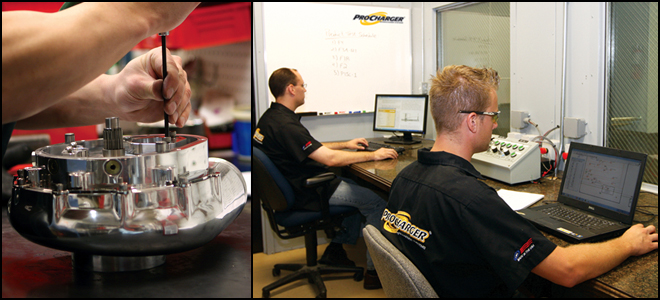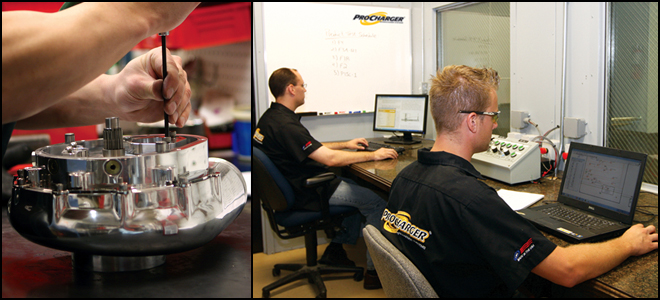 EMISSIONS COMPLIANCE
ProCharger offers Executive Orders for Emissions Compliance (EO) from California Air Resources Board (CARB) for many of our most popular car, truck and SUV applications. If you live in California, we can only sell you products with EO certification. Check out our full list of EO offerings.