Accessory Drive Kits for LT, LS, SBC, and BBC
An Accessory Drive with a Supercharger in Mind
The ProCharger Accessory Drive offers the compact, sleek design style you expect from ProCharger, combined with a unique supercharger bracket design that offers you the convenience of adding the supercharger kit NOW or LATER. This kit includes everything you'll need to fit the accessories you want with the advantages you can expect from ProCharger.
INSTALL NOW, PROCHARGE LATER
Of course, we would love for you to buy them at the same time, but we understand. Project vehicle budgets often mean you need to do these installs at different times. With this accessory drive, you are able to save time and money by simply adding the supercharger and hardware when you are ready. It's an easy bolt on upgrade.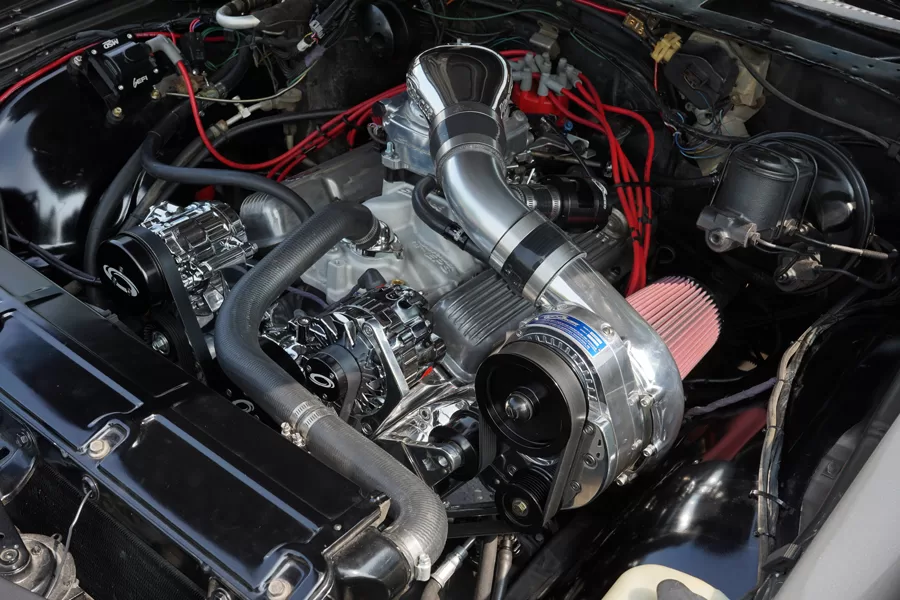 What Engine Are You Boosting?
Getting the configuration you need often begins with planning your underhood layout. Choose from one of many, versatile layouts to ensure it works for your setup:
ORDER JUST WHAT YOU NEED
The ProCharger Accessory Drive is flexible and expandable, which allows you to select the combination of accessories you want to use.
The base kit includes:
– Water Pump (LS only)
– Water Pump Pulley
– Crank Pulley
– Alternator Bracket & Pulley
– Serpentine Belt & Tensioner
Or you can upgrade to include the following:
– Power Steering Bracket & Pulley
– A/C Bracket and Pulley Cover
– Supercharger Head Unit P-1SC thru F-2
– Intercooler / Bypass Valve / Tubing
– Supercharger Bracket, Tensioner, & Belt
– Finish Options: Satin (standard), Black, Polished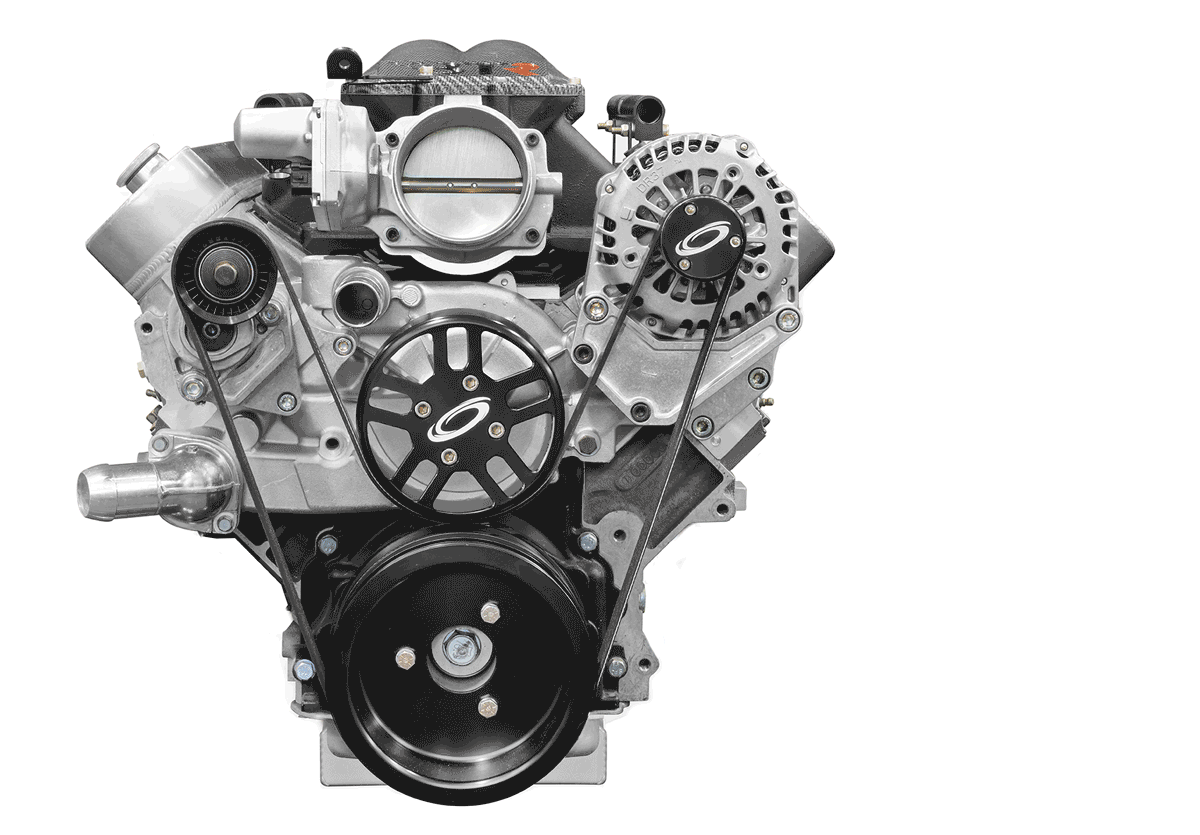 COMPACT DESIGN
Our engineers created a sleek design that functions as good as it looks. The design features a 6-rib accessory belt drive that sits forward to allow an 8- or 10-rib supercharger drive belt to be placed behind it (now or later). Heavy-duty, spring-loaded tensioners are used on both belt kits for virtually maintenance-free operation, even after years of high load, high rpm use. To assist in different engine configurations, the supercharger outlet can face either direction.
ACCESSORIES NEEDED
See the individual engine pages for the accessories you'll need.
ADDITIONAL NOTES
Pinning crank pulley is recommended
Accessory Pulleys included
Can be ordered without A/C
Can be ordered without power steering
Not available for LS7
Not tall deck compatible
Not compatible with VVT
AS SEEN ON: DEMOLITION RANCH
Our friend, Matt, known for @DemolitionRanch and @OffTheRanch invited us down to ProCharge his latest project – a 1964 Chevy (LS swapped) Impala burnout monster. Many of you have probably been following this build over the past few months, watching Matt and his team create this beast. We are huge fans of all things Dr. Demolition, so when we were asked to be a part of this build, we "bounced" on it! We figured this thing needed more color, so we brought down a freshly coated GOLD D-1SC supercharger to surprise Matt and his team. We also sent our team cross-country, 1600 miles roundtrip, with our newly announced LS Accessory Drive Kit.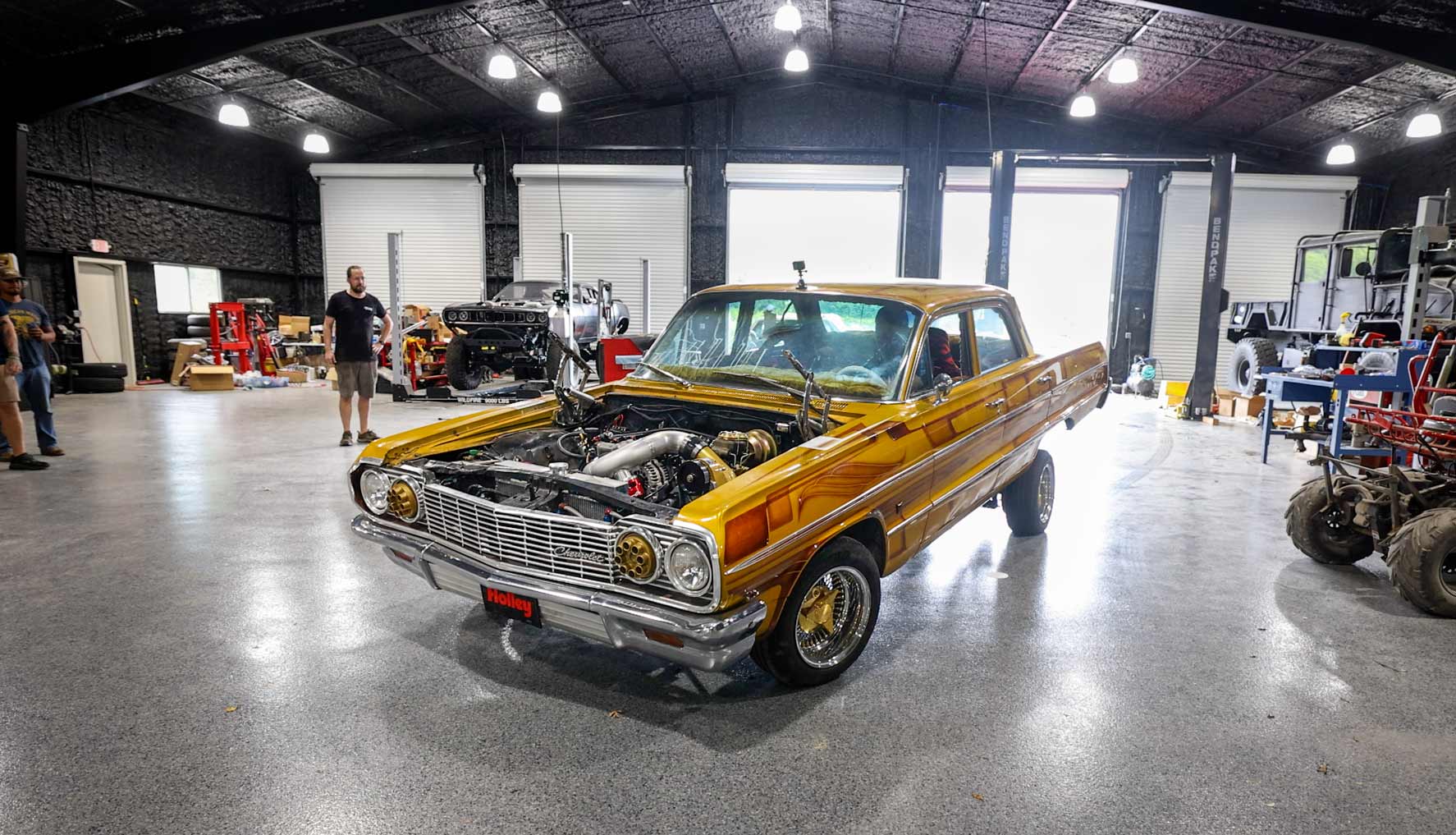 FIND A DEALER NEAR YOU
Looking to make a purchase or a shop to install? We have a large group of dealers ready to serve you with your ProCharger needs. Click below to find a dealer near you!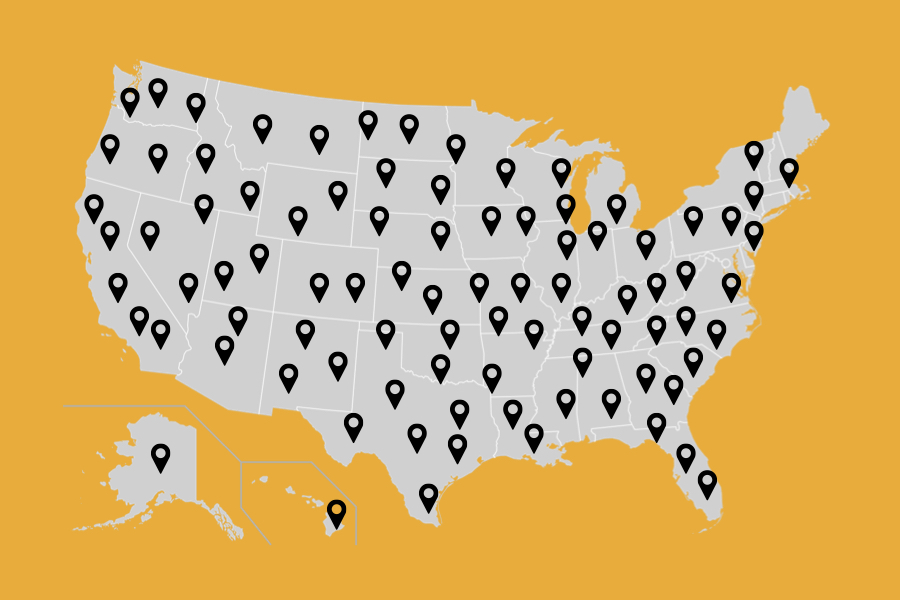 BUILD & PRICE
Kits starting at $2,199. Pricing on these units vary by configuration. Configure your purchase now.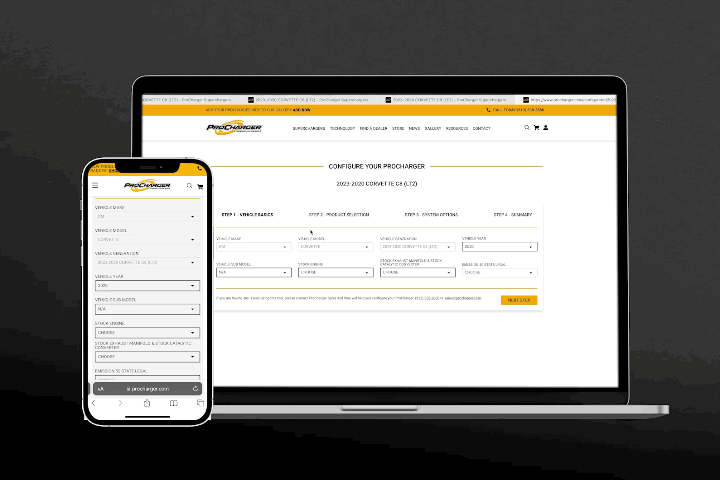 SPEAK TO AN EXPERT
Click to call our sales staff or email us if you need any help. We will be happy to assist you with any questions you may have.
Mon – Fri 8am – 5:30pm CST
Phone – (913) 338-2886
Sales Email – [email protected]
CALIFORNIA EMISSIONS COMPLIANCE INFO (CARB)
California approved products for street legal use (complete systems) will have an associated CARB EO# for compliance. For a full list of California and 50 state street legal systems, click below.
EMISSIONS COMPLIANCE
ProCharger offers Executive Orders for Emissions Compliance (EO) from California Air Resources Board (CARB) for many of our most popular car, truck and SUV applications. If you live in California, we can only sell you products with EO certification. Check out our full list of EO offerings.