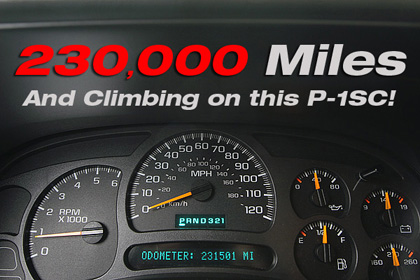 230,000K MILES!
Often times we get asked by customers, "How long can a ProCharger last?" which is a really good question.
Literally countless hours of research and design have gone into the development of the current SC (Self Contained) gearboxes to not only maximize power potential, but also to ensure years and years of usage from our customers. So hearing about ProChargers with 50k, 100k, and even 150k miles on them now is common, which comes as no surprise to us knowing how overbuilt these gearboxes are.
Though recently a post popped up on a Facebook account that caught our eye, in that not only was a blower reported to have 230,000 miles on it, but it was still owned by the original owner, and still on its original application! After hearing about this blower, and finding out it was relatively local (one state over) it was worth checking out.
LINK TO FACEBOOK POST:230K Mile ProCharger
We caught up with this truck, while it was in getting its normal routine GM maintenance done, (including SC oil change) at its local Chevrolet dealership. After talking to the GM Service advisor, he stated that the truck comes in perfectly on time for all the schedule maintenance per GM, as well as changing of the ProCharger oil, every other oil change(as we recommend).
While we checked out the truck in the shop, the technicians and advisors light heartily joked about how impressed they were, that the ProCharger outlasted (2) transmissions, alternator, water pump, factory idler pulleys, and various other items on the engine of this truck. Though that didn't come as a surprise, it was still nice to hear the kind words from the technicians.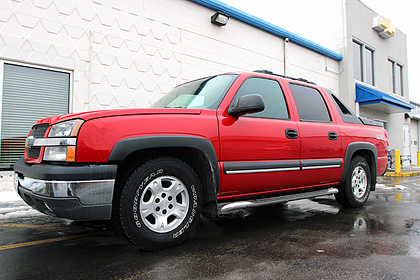 In talking with the owner, the supercharger was installed shortly after the truck was purchased new with just over 1,000 miles on the odometer. And after all these miles, its safe to say its one of the cleanest 230+k mile trucks out there.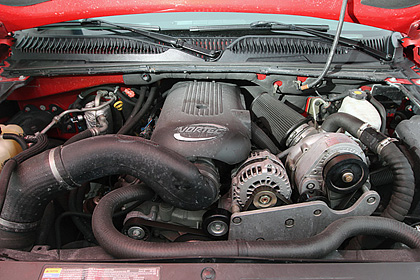 The serial tag on the blower shows its age, though it resembles a "badge of pride," in a way. Seeing that fadded tag resting on top of that ProCharger, knowing it has brought SO many joyful miles to the owner.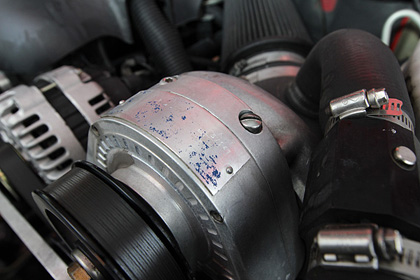 With that being said, we know of several more ProChargers with 200K+ miles of them, but are curious how many there are in total. Let us know! Feel free to send us info on them to our Facebook page, or email us at [email protected]
Thanks to Dan Defeo and his awesome 2005 Chevrolet Avalanche, we look forward to seeing just how many miles you can put on that truck, and that supercharger.