INTERCOOLING TECHNOLOGY
AIR-TO-AIR ADVANTAGE
It's a simple fact of physics: cooler air makes more power. On street driven vehicles, air-to-air intercooling is a natural fit because it locates the intercooler at the front of the vehicle where it is exposed to a constant supply of cooling airflow. Experts agree that air-to-air inherently provides better cooling and reliability than air-to-water intercoolers for street use. Engineered with large-volume air plenums, ProCharger's air-to-air intercoolers utilize a highly effective and extremely durable bar and plate intercooler core design that provides large surface areas for superior levels of heat dispersion.
Air-to-air intercooling is a highly effective one step process and represents a fundamental ProCharger advantage. Compressed air enters one side of the intercooler, making its way into the bar and plate core. Once in the core, the compressed air is cooled by the airflow moving through the passages or fins of the intercooler. Next, this cooler, denser air is routed into the throttle body and into the engine. ProCharger intercoolers typically feature best in class effectiveness of 70-80%.
On the other hand, air-to-water intercooler systems use a complex arrangement of intercooler cores, hoses, fittings, a coolant pump, electrical connections and yes, a secondary air-to-air heat exchanger. In street applications, an air-to-water intercooler is in fact an air-to-water-to-air system.
With air-to-water-to-air, heat is first removed from the air by the water circulating through the intercooler. This heated water is then pumped through a radiator, and returned to a tank. The overall system performance is "watered down" because its effectiveness is a diminishing function of the individual effectiveness of each heat exchanger. For example, 65% intercooler effectiveness and 60% radiator effectiveness produce a combined effectiveness of only 49%. "Two step" cooling is, by design, inherently less effective. Typically exposed to heat soak from the engine, air-to-water-to-air intercoolers are complex, difficult to install, and less reliable than air-to-air intercooling.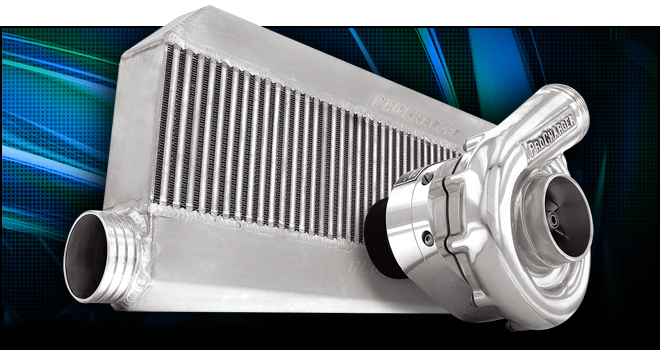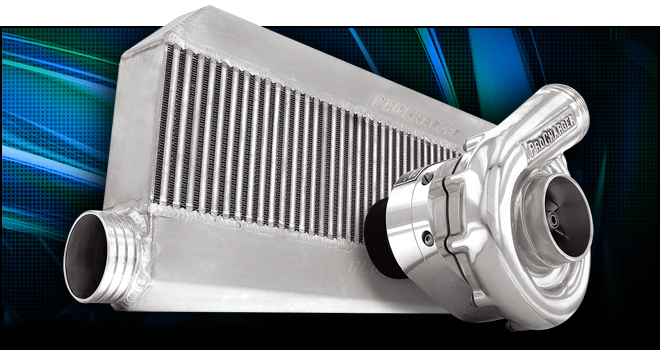 EMISSIONS COMPLIANCE
ProCharger offers Executive Orders for Emissions Compliance (EO) from California Air Resources Board (CARB) for many of our most popular car, truck and SUV applications. If you live in California, we can only sell you products with EO certification. Check out our full list of EO offerings.