ADD 160+ HP TO A 2020 5.7L JEEP GRAND CHEROKEE THE PROCHARGER WAY
GRAND CHEROKEE 5.7L SUPERCHARGER SYSTEMS ARE HERE!
While the Gladiator has been getting the bulk of the Jeep news this year, the more all-purpose vehicle from Jeep remains the Grand Cherokee. They are the "family car" of choice for many thousands of people, being fully capable on- and off-road no matter if you're just going to the grocery store or climbing that big mound of rocks on the other side of town. And yes, we have supercharger systems for all of them, which should come as no surprise since ProCharger is the undisputed leader in forced induction for modern HEMI-powered cars, trucks and SUVs.
Coming off the raging success of our 6.4L Grand Cherokee systems, we now have superchargers for the 5.7L version that turns the SUV into a true sleeper of a vehicle. The Grand Cherokee's 0-60 MPH times makes a ProCharged 5.7 faster than the far more expensive 6.4 SRT Jeeps and gives it sports car-level performance, from a rock-solid reliable, intercooled 7 psi of boost from the P-1SC-1 supercharger.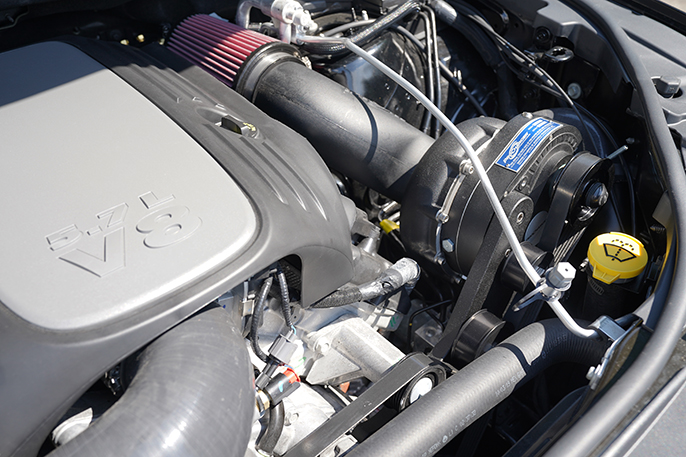 ProCharger systems are easy to install with common hand tools and an afternoon in the garage, and are designed to leave no permanent modifications to your vehicle. Full systems come complete with a handheld programmer to get you up and running fast, with smooth drivability and tons of reliable power.
2020-2011 GRAND CHEROKEE 5.7L OPTIONS & UPGRADES
• Satin, Polished, or Black supercharger and bracket finish
• Helical Gearset for noise reduction (P-1SC-1 and D-1SC only)
• Tuner Kits allow for D-1SC up to F-1A-94 upgrades
• Race Intercooler upgrade (from HO intercooler)
• Race Bypass Valve upgrade available
• P-1X/D-1X supercharger upgrade
---
BOLT ON 215+ HP WITH OUR 6.4 INTERCOOLED SYSTEMS

Did you step up to the 6.4L -powered SRT Grand Cherokee? Don't forget that we have supercharger systems for those vehicles too, and they add over 200 HP to the otherwise stock SUV. ProCharger HO Intercooled Systems are supplied with the patented self-contained P-1SC-1 supercharger, proven tuning calibrations, and a handheld programmer set for a 215+ HP gain over stock, on 7 psi of boost and pump gas. Higher boost levels and horsepower are possible with an Intercooled Tuner Kit and custom tuning, and even higher with modified motors. Like the 5.7 systems discussed above, the HO system is 100% reversible, with no trimming or cutting to any factory OEM plastics or hardware. As if that wasn't enough, you also have your choice of multiple supercharger and bracket finishes: satin, polished, or our new black finish.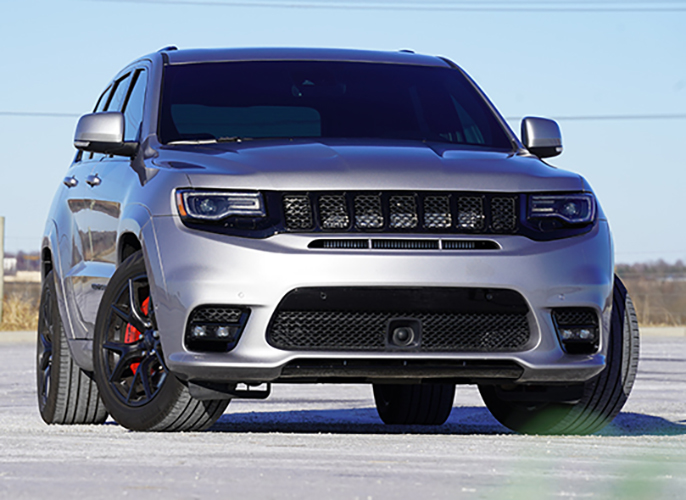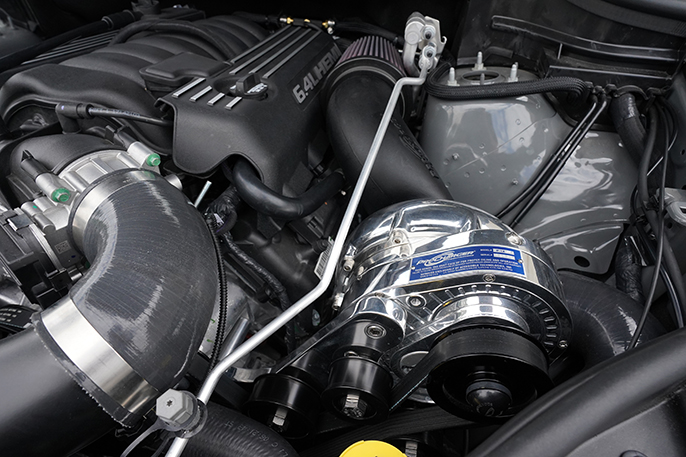 ---
DO YOU HAVE A 5.7L GRAND CHEROKEE AND WANT MORE POWER? CONTACT US
Click HERE to learn more about ProCharger's supercharger systems and upgrades for the 5.7 and 6.4L Jeep Grand Cherokees. Or contact us in one of the following ways to speak to a sales or technical person. Or to find a local dealer to help you out with your vehicle, click HERE.
Phone: 913-338-2886
Mon – Fri 8am – 5:30pm CST
Sales Email: [email protected]
Tech Email: [email protected]
Stay up-to-date on ProCharger news by signing up for our email newsletter HERE