Advantages
The World's Most Powerful Superchargers
For nearly 30 years, ProCharger has been producing the most powerful and reliable supercharger systems on the market. Using cutting edge technology, the highest quality manufacturing, and extremely low charge air temperatures, ProCharger products offer customers the horsepower and torque improvements they want with the driveability and reliability they need. From the dyno to the street and on the track, ProCharger's engineers go to great lengths to ensure your enhanced vehicle is everything you expect and more.
LARGEST POWER GAINS
A basic ProCharger Supercharger System can add up to 85% additional power to some vehicle applications, with no additional engine modifications, special fuels, or extended cool-down times. You should find your vehicle page for how much a ProCharger can add to your application. And for those customers seeking the maximum power from their engine combo, we offer Tuner Kits and various supercharger upgrades, allowing you to dial in the tuning yourself and achieve the highest horsepower gains possible. In some cases, you can achieve 1000+ horsepower gains.
Mild to wild, regardless of your horsepower goals and aspirations, ProCharger can help you reach them!
OEM APPEARANCE & QUALITY
When it comes to the finished installation, ProCharger systems feature an outstanding "from the factory" look. ProCharger also utilizes state of the art quality assurance equipment, and all precision assembly and testing is performed in-house. A clean, professional ,and neatly integrated finished installation means this is a supercharger system that you will be proud to show off every chance you get.
And to achieve OE-quality, ProCharger supercharger kits are produced from the finest materials available. All castings are poured from "virgin" alloys and our billet impellers are machined from aircraft-grade aluminum,. In fact, ProCharger superchargers are so reliable that they are used in aircraft and industrial applications under extreme conditions, where the product performs daily for 20+ years without replacement.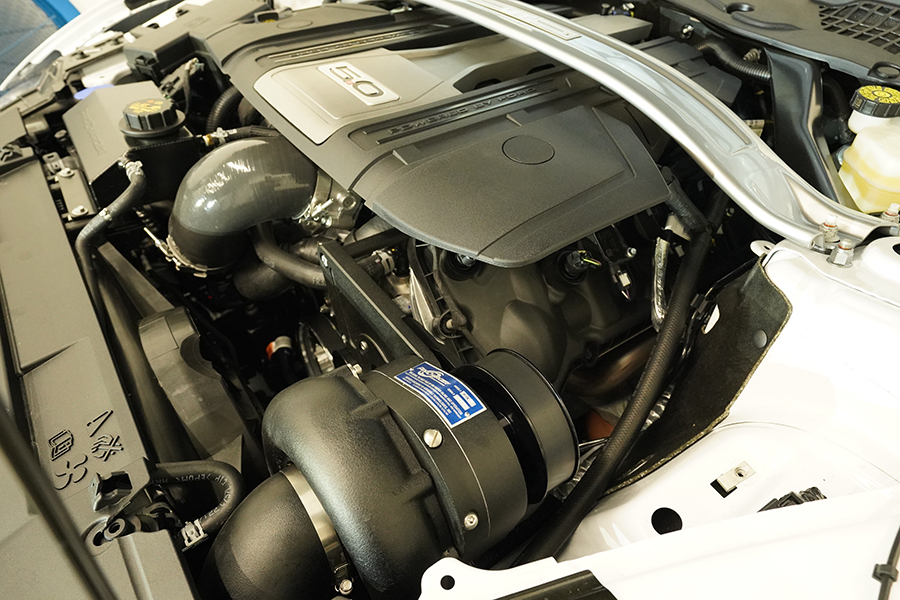 MOST RELIABLE & ENGINE-FRIENDLY
If you are looking to add performance to your daily driver, then look no further than ProCharger. With millions of boost-enhanced miles under their tires, ProCharged customer enjoy the best of both worlds: every-day reliability and driveability with incredible power. And thanks to no major modifications, your vehicle can be returned to stock condition, if desired.
Intercooled, centrifugal supercharging has proven to be the most engine friendly and easily installed type of forced air induction. Lowering charge air temperatures substantially improves both performance and engine longevity, and ProCharger provides the coolest intake charge air temperatures in the industry. No internal engine modifications, no special fuels, just incredible power gains for your daily driver!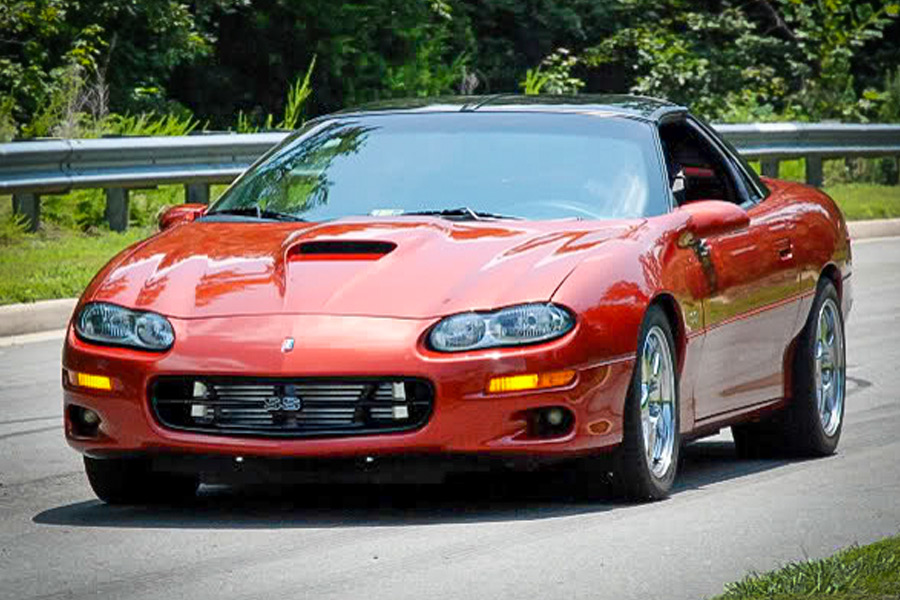 100% COMPLETE SYSTEMS
ProCharger supercharger systems are 100% complete for most applications – nothing else to purchase. You will receive all the components needed for an attractive, OEM-quality installation. An exception is larger fuel injectors, as some systems exclude these, especially if larger fuel injectors are only needed for upgraded boost and power levels. All hardware is of the highest quality, and fuel-injected systems include a high-flow external fuel pump as standard equipment if necessary for proper fuel delivery. Carbureted systems are complete with the exception of the carburetor and fuel system, which depend upon an individual's specific motor and performance needs. Install it yourself or have your ProCharger dealer install it for you.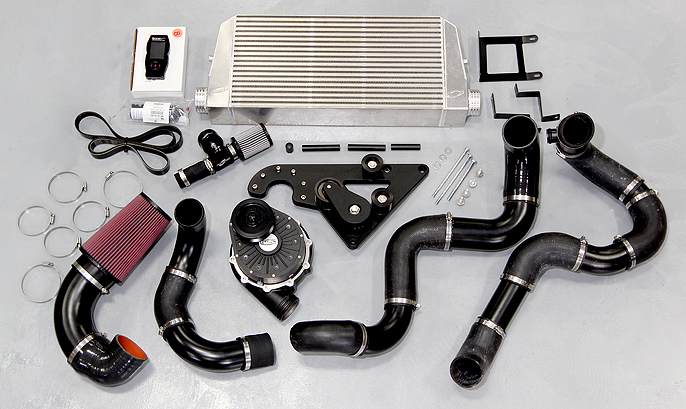 BEST CUSTOMER & TECHNICAL SERVICE
ProCharger Mustang supercharger systems are 100 percent complete–nothing else to purchase. Mustang supercharger systems come with all the components needed for an attractive, OEM-quality installation. Install it yourself or have your ProCharger dealer install it for you. The choice is yours.
backed by the best warranty in the industry, for the highest boost and power levels. For more information on the physics behind supercharging and the advantages of ProCharger technology, see the ProCharger Technology page.
Along with sister company, Inovair, focusing on aerospace, industrial, and commercial applications, ProCharger is headquartered in Kansas City. With a regional presence in the San Francisco Bay Area in proximity to Sonoma Raceway, the ProCharger team continues to push the envelope of what is possible both on the street and on the strip.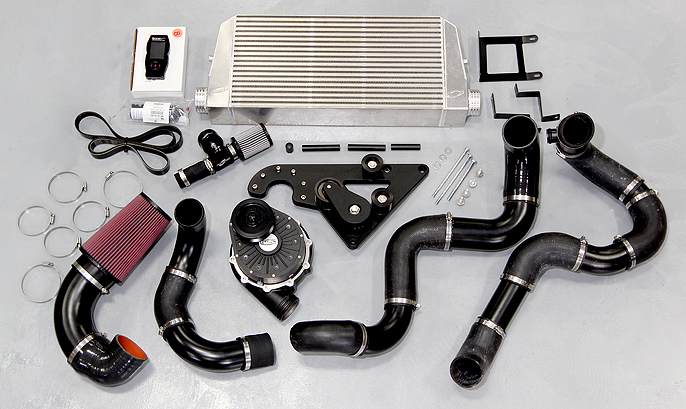 WARRANTY
ProCharger superchargers are absolutely the most reliable (have the lowest failure rate) in the industry, and are backed by the industry's best warranty coverage. It is not uncommon to find ProCharger kits warrantied for 1 year at power levels which our competitors will not even warranty for 1 day.
EASY TO INSTALL
Most Intercooled ProCharger kits can be installed in 8-10 hours with simple hand tools. Carbureted systems can generally be installed in 4-6 hours. All ProCharger kits contain extremely thorough installation instructions with plenty of photos, illustrations and diagrams to help ensure a successful installation. ProCharger systems are also supported by the industry's largest and most knowledgeable network of dealers.
INDUSTRY'S BEST AVAILABILITY
ProCharger proudly makes nearly all our components in-house to ensure both quality and availability. With investments made in the past two years, we can ship even more quality ProChargers each week, most shipping within a few days of ordering. Learn more about the ProCharger manufacturing process, which takes place in our facility near Kansas City.
MOST 50-STATE-LEGAL PRODUCTS
At ProCharger, we have embraced emissions regulations and have worked hard to achieve 50-state-legal certifications for most of our product lines. Many ProCharger Complete Intercooled Supercharger Systems meet both EPA and CARB emissions requirements. To verify the ProCharger offering for your specific application has emissions approval please contact your ProCharger Dealer or you can also verify EO numbers HERE.
EMISSIONS COMPLIANCE
ProCharger offers Executive Orders for Emissions Compliance (EO) from California Air Resources Board (CARB) for many of our most popular car, truck and SUV applications. If you live in California, we can only sell you products with EO certification. Check out our full list of EO offerings.