2020-2012 Grand Cherokee SRT8 (6.4L)
Call regarding 2022-2023 model years.
BOLT ON 215+ HP FOR MORE FUN
• 215+ HP gain
• Bolt-on, easy installation
• Complete turnkey systems, including fuel injectors and tuning
• Highly durable (customers typically report 200,000+ miles)
• Self-contained oil
• Increased torque for towing
• Kit & finish options tailored to you
• Powerful, efficient, and reliable
• Easier vehicle maintenance
• Front mounted air-to-air intercooling provides consistent cool, reliable power
• Optimized supercharger location (not top mounted) minimizes heat transfer
• Street legal systems available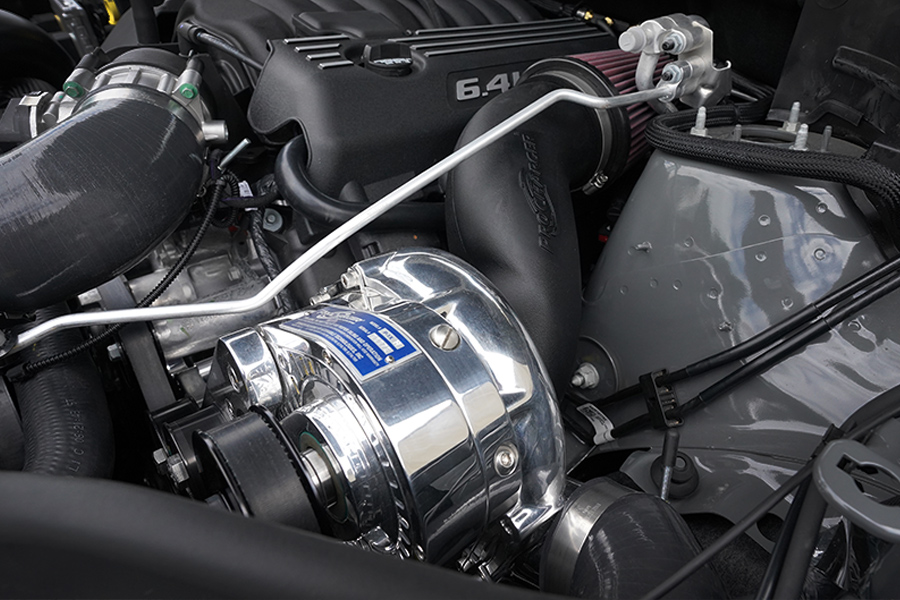 WHY CHOOSE PROCHARGER
• Made in America
• 30 Years of Innovation
• Largest Power Gains
• Coolest Charge Air Temps
• Street Legal Systems
• Proven on and off road
• OEM Quality and Appearance
• Best Service & Product Support
• Most Kits Ship Within 2-3 Days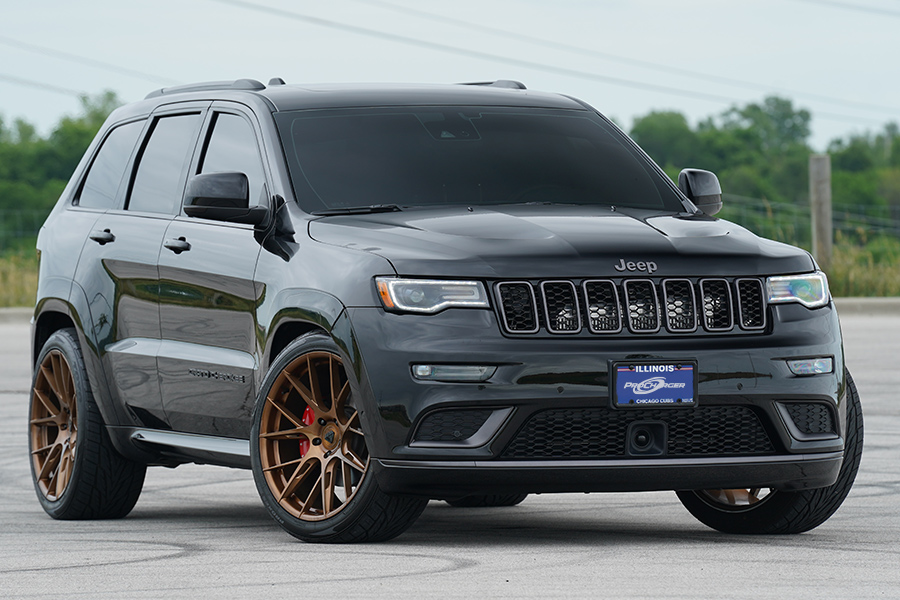 CHOOSE THE SYSTEM BEST FOR YOU
HIGH OUTPUT (HO) SYSTEM
• 7 PSI of boost
• 215+ HP gain
• Custom air-to-air intercooler
• Made in the USA
• Retains the factory intake manifold
• Requires only common hand tools, no cutting or bending
• Street Legal (EO #D-365-35)
• Part#: 1DL214-SCI
OPTIONAL UPGRADES
• Polished, or black supercharger, bracket, intercooler finish
• Helical gearset for noise reduction
• Tuner Kits allow for D-1SC up to F-1A-94 upgrades
• Race Intercooler supports 1,100hp
• Race Bypass Valve upgrade available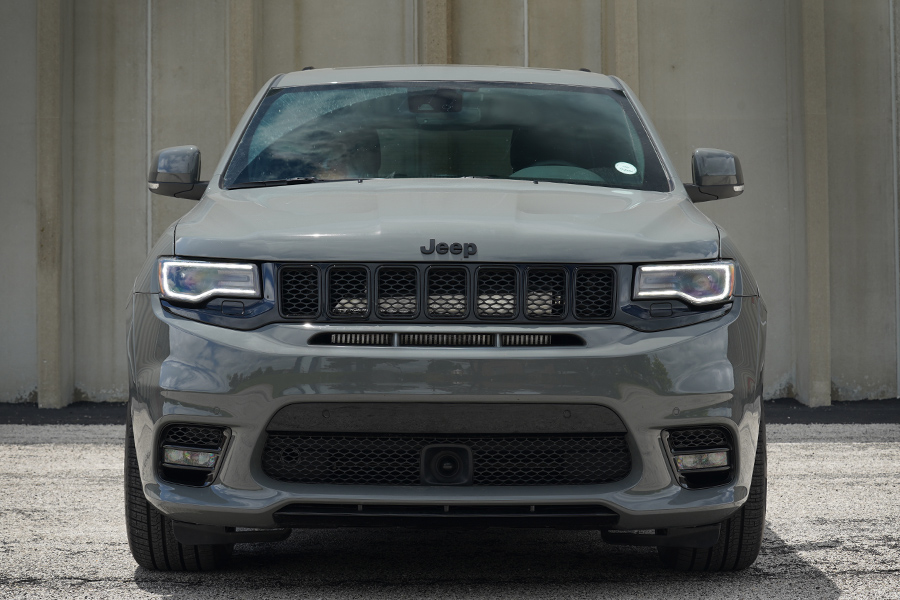 HAVE VEHICLE MODS? GET A TUNER KIT!
If you have, or plan to add in the future, other vehicle modifications, like experimenting with alternative fuels such as race fuel, E85 fuel, and methanol supplemental fuel, or changing engine components like heads, headers, exhaust, and cams for the engine, then a Tuner Kit is the best option for you. These kits make sense for someone wanting to perform custom tuning of the car and push the envelope in performance.
Tuner Kits are identical hardware to full systems, except they do not include tuning or fuel components. Tuner kits are highly customized by the end user and are, therefore, not emissions certified.
High Output Intercooled Tuner Kit with P-1SC-1 – Part#: 1DL204-SCI
PROCHARGED JEEP SRT 0-60 in 3.4 SEC
Even though this ProCharger-powered Jeep Grand Cherokee WK2 SRT is a heavy SUV (5,150 lbs), that weight disadvantage is NOT stopping this supercharged SUV from ripping off 0-60 in 3.4 traction-limited seconds! The only "fair" comparison would be its brother from another mother, the Mercedes ML63 AMG. Let's take a look at the performance numbers:
0 to 60 Times:
Stock Jeep SRT = 4.8 seconds
Stock Mercedes ML63 = 4.8 seconds
ProCharged Jeep SRT8 = 3.4 seconds
Horsepower:
Stock Jeep SRT = 470 Horsepower
Stock Mercedes ML63 = 518 Horsepower
ProCharged Jeep SRT = 680+ Horsepower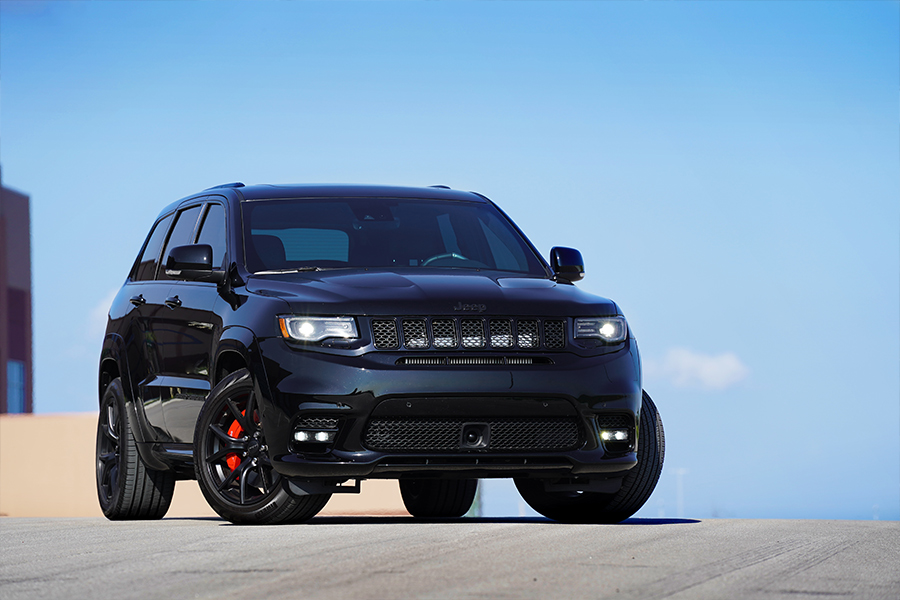 CLEAN OEM LOOK
Upon opening the hood, the first thing you'll notice is the ultra clean OEM fit and finish of the ProCharger supercharger system. No cutting or trimming is required during installation, which makes returning the truck to stock a breeze (If needed). The supercharger and bracket can be purchased in satin, black or polished finish.
Once the ProCharger Jeep Grand Cherokee SRT supercharger system is installed, people with a keen eye will notice the large air-to-air intercooler lurking behind the grill, demanding respect from "car people" in the know. Large and highly effective, the ProCharger intercooler is HUGE–good news for people looking to turn up these SUV's above and beyond the HO intercooled system to produce even more boost and larger power gains.
This ProCharger supercharger system was designed with long lasting performance in mind. Thanks to the amazingly efficient P-1SC-1 supercharger and highly effective intercooler, massive power gains are possible with only 7psi of boost! Such a low boost number means you can be safe to run quality pump fuel from any gas station in the country (91+ octane). If you are ready to turn your Jeep SRT Grand Cherokee into power-producing, street-screeching monster, drop us a line and we'll show you the way. We're happy to answer any questions you have about this system or any other ProCharger supercharger system in our vast product lineup.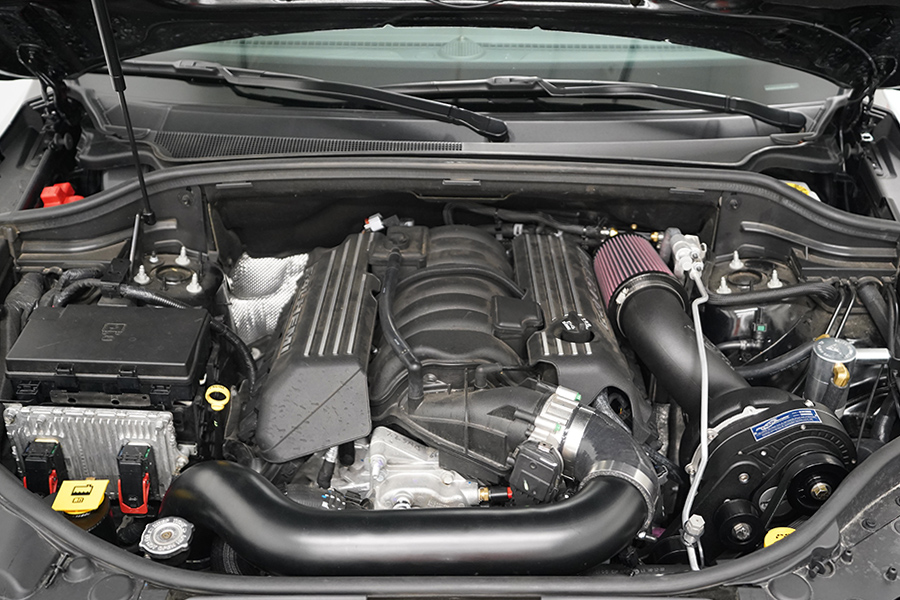 BUILD & PRICE
Kits starting at $7,749. Pricing on these units vary by configuration. Configure your purchase now.
New pricing becomes effective 4/28/23. Order now!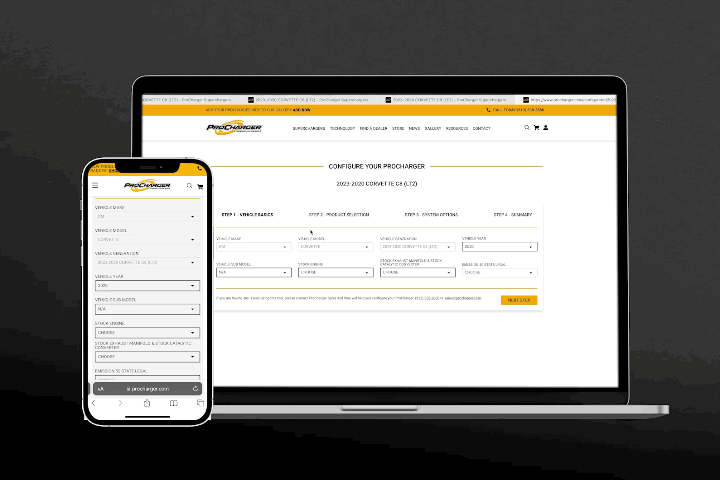 FIND A DEALER NEAR YOU
Looking to make a purchase or a shop to install? We have a large group of dealers ready to serve you with your ProCharger needs. Click below to find a dealer near you!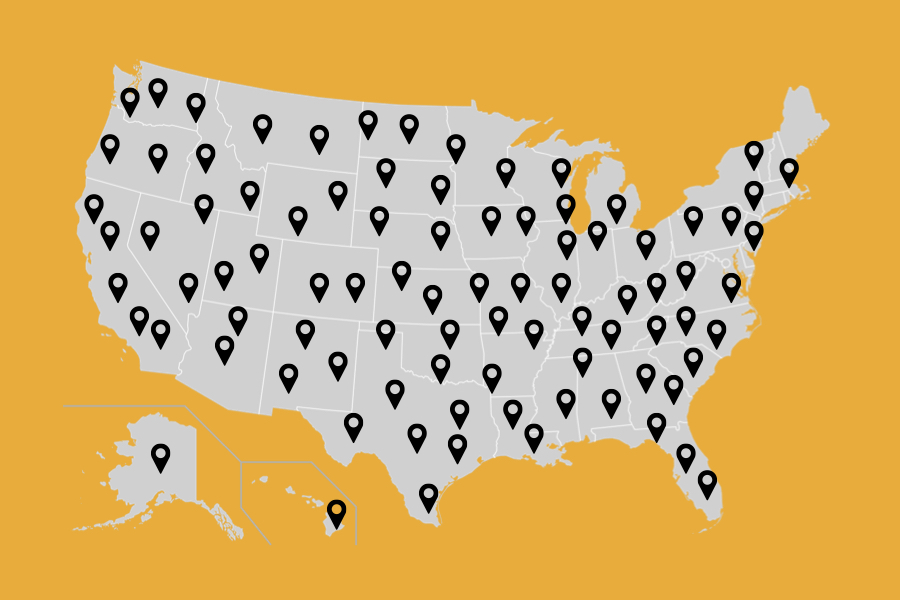 P-1X/D-1X UPGRADE
The ProCharger P-1X and D-1X head units feature the robust, self-contained gearcase that is standard on most ProCharger models, but with a new aerodynamic compressor design that creates cooler charge air temperatures and more horsepower at the same boost level than our industry-standard P-1SC-1 and D-1SC. This higher efficiency design was engineered to be a bolt-in replacement for P-1SC-1 and D-1SC equipped systems and has even greater max-power potential.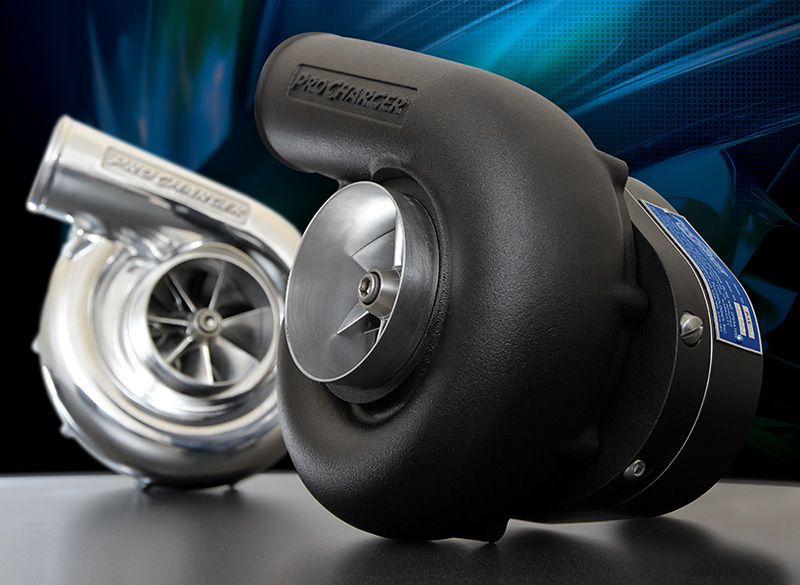 SPEAK TO AN EXPERT
Click to call our sales staff or email us if you need any help. We will be happy to assist you with any questions you may have.
Mon – Fri 8am – 5:30pm CST
Phone – (913) 338-2886
Sales Email – [email protected]
INSTALLATION MANUAL
Get a Catalog
Our catalogs feature much of this detail. You can either download a copy or have one mailed to you free of charge.
CALIFORNIA EMISSIONS COMPLIANCE INFO (CARB)
California approved products for street legal use (complete systems) will have an associated CARB EO# for compliance. For a full list of California and 50 state street legal systems, click below.
EMISSIONS COMPLIANCE
ProCharger offers Executive Orders for Emissions Compliance (EO) from California Air Resources Board (CARB) for many of our most popular car, truck and SUV applications. If you live in California, we can only sell you products with EO certification. Check out our full list of EO offerings.