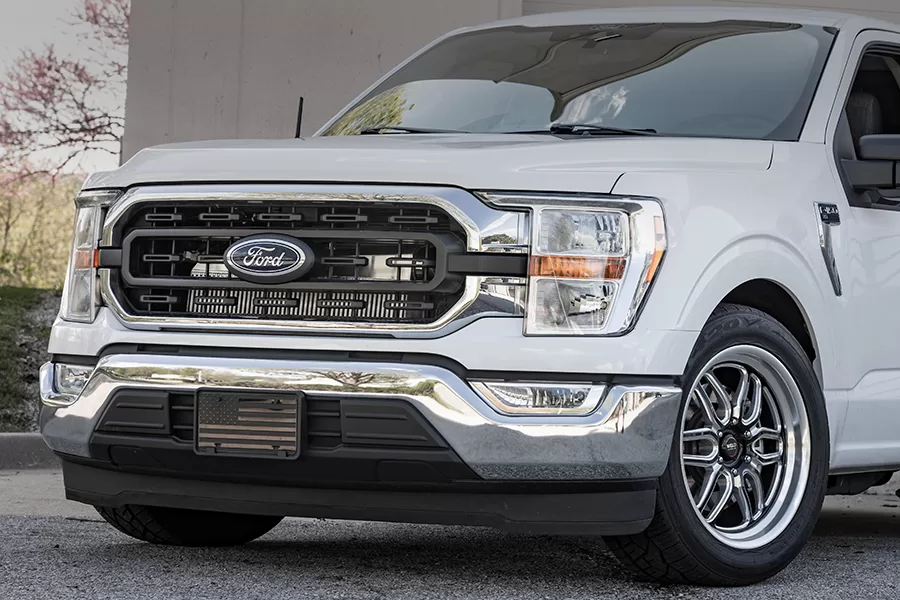 2023-2021 F-150 (5.0 4V)
BOLT ON 60-65%+ MORE HORSEPOWER TO YOUR FORD F-150
Turn your amazing stock 2023 F-150 into an absolute horsepower monster when you add our ProCharger Supercharger Systems and Kits. Call our sales staff today to learn more about the product features, including:
Aluminum charge tubing
Silicone couplers and factory connectors
6-rib shared drive system (HO version)
8/10 rib drives that can achieve up to 1,500hp (Stage II version)
Crank support for ultra-high HP builds
UP TO 1500 HP WITH A STAGE II KIT!
Whether you want a sizable power boost to tow, play, or pass, or you want to build the fastest supercharged F150s possible, we have options to meet your needs. Start by choosing either the High Output (HO) intercooled product or the higher horsepower capable Stage II. Here are some of their highlights:
Stage 2 Intercooler – This intercooler has already proven itself in virtually all F-1X-powered C6 Corvettes roaming the streets and tracks. And these cars make well north of 1,500hp, and anyone on the internet is well aware of what they do on the streets, tracks, or half-mile events.
Stage 2 Bracket and Tensioner System – These 100% billet brackets and HD tensioner and crank support, when in the 8- or 10-rib form, are the exact same as what has now been proven to not only power 7-second Coyote Mustangs but also bring home records and championships over the years. (The mounting points were adapted to work with the new F150.)
This reverse bracket system, keeps the supercharger drive belt closer to the engine, for maximum crankshaft stability on ultra-high HP applications. It also allows for the inlet to pull fresh air from behind the headlight, and when combined with the massive intercooler, provides the lower inlet air temps possible.
HO 6-Rib Shared Drive System* – This system was developed for those who want the quickest installation possible and are also wanting to keep the system to one single belt. (*-HO systems coming summer of 2023)
In just one afternoon in the garage, you can open a box and bolt on parts to create a nearly 700hp truck, including PCM tuning. To learn more, please click the link below.
PROCHARGER + 10-SPEED TRANSMISSIONS = PERFECT MATCH
These new F150's pack the ultimate transmission to be used with a ProCharger, with 10 gears to choose from (6 of which are non-overdrive) and a step 4.69 first gear. Not only does the ProCharger add tire-destroying TQ off the line, but also LIVES perfectly in the engine's power band, thanks to the 6 non-overdriven gears. Just don't blame us when you have to start searching for a stickier tire solution.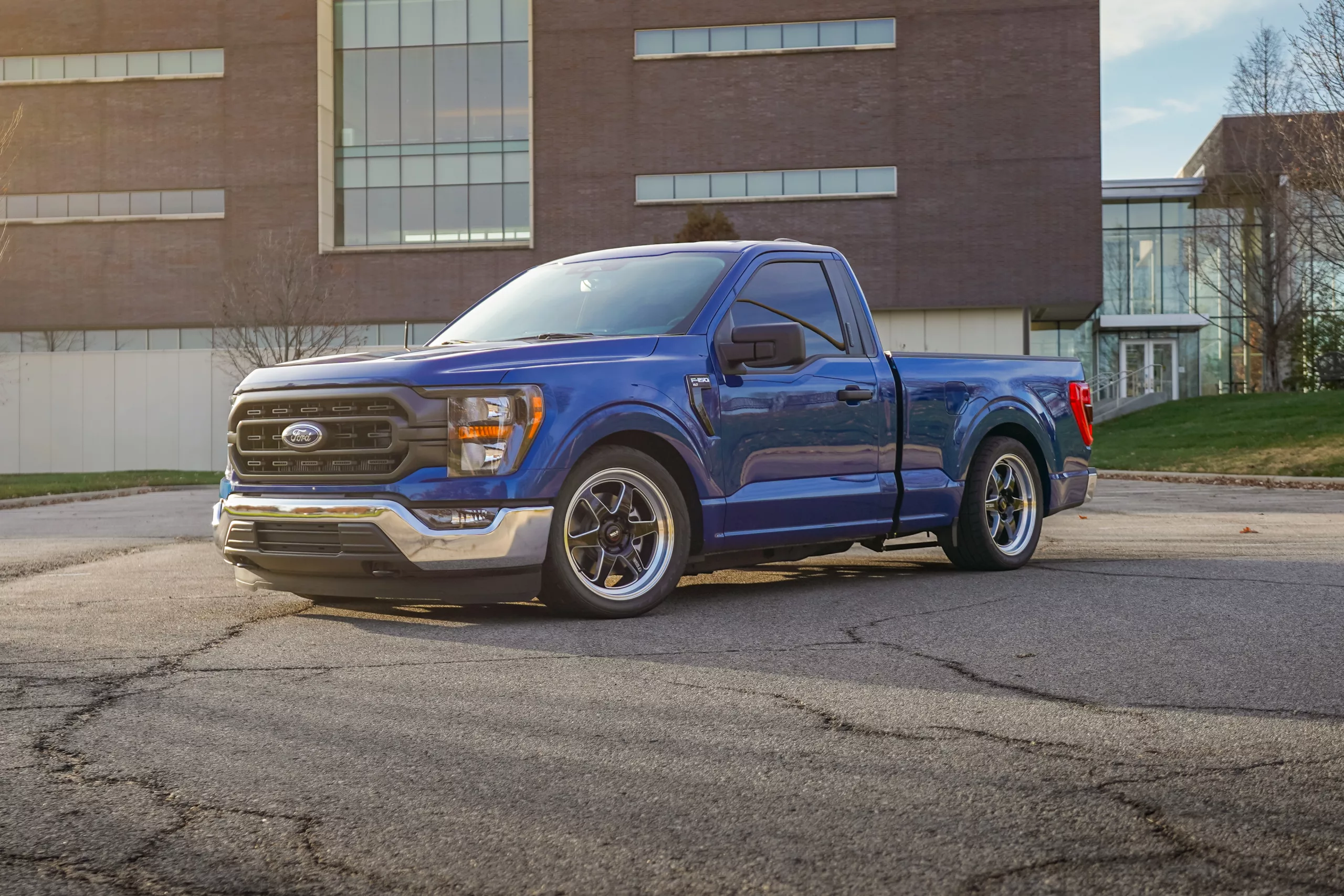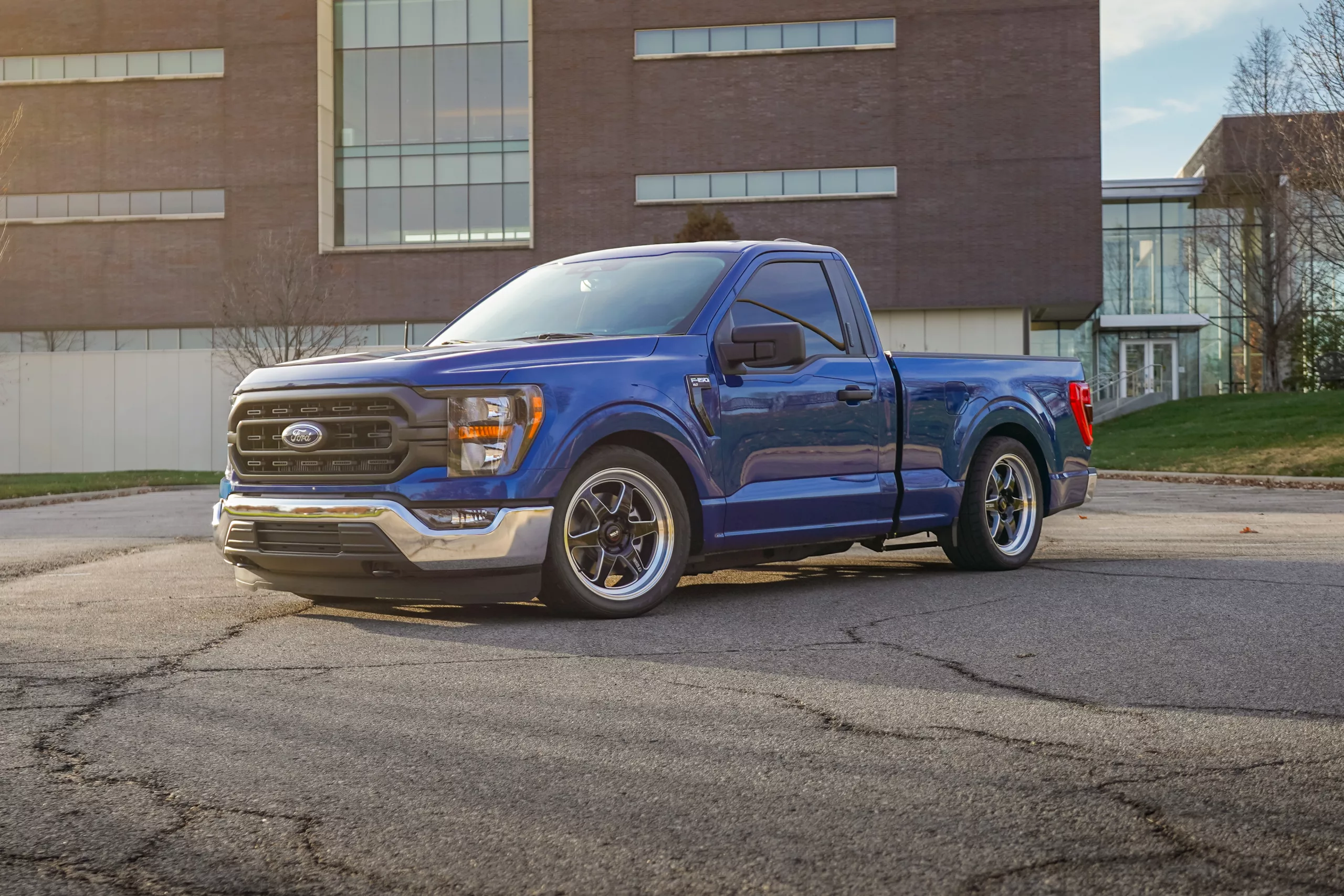 SIMPLE DIY INSTALLATION!
These 2023 F-150 supercharger intercooled kits and systems have an ultra-simple installation, thanks to not having to remove the intake manifold, no fuel system upgrades needed, and no cutting, trimming, or modifying of the factory truck. Simply open the box, start bolting the parts on, load the calibration, and GO!
Of course, not everyone wants to turn wrenches in their garage, so if you prefer to let the pros handle the project, ProCharger's expansive network of installing dealers means you'll have no problem finding a quality installer in your area.
| DESCRIPTION | BOOST | HP GAIN | PART # |
| --- | --- | --- | --- |
| High Output Intercooled System | TBD | TBD | TBD |
| High Output Intercooled Tuner Kit | specify | specify | TBD |
| Stage II Intercooled System | 9 PSI | 60-65%+ | 1EA511-SCI |
| Stage II Intercooled Tuner Kit | specify | specify | 1EA501-SCI |
Tuner Kit: These kits make sense for someone wanting to perform custom tuning of the car and push the envelope in performance. They are suited for people who will likely be experimenting with alternative fuels (93 octane, race fuel, E85, and methanol supplemental fuel) or changing engine components like heads, headers, exhaust, and cams for the engine. No tuning or fuel components provided.
Want to learn about HO vs. Stage II, Tuner Kits vs. Systems, Intercooling tech and much more? Click the button below to visit the ProCharger 101 page.
"ProCharger adds serious HP to the new Ford…with all the hardware and tuning included, and the full system can be installed in no time" – Truck Trend 
FIND A DEALER NEAR YOU
Looking to make a purchase or a shop to install? We have a large group of dealers ready to serve you with your ProCharger needs. Click below to find a dealer near you!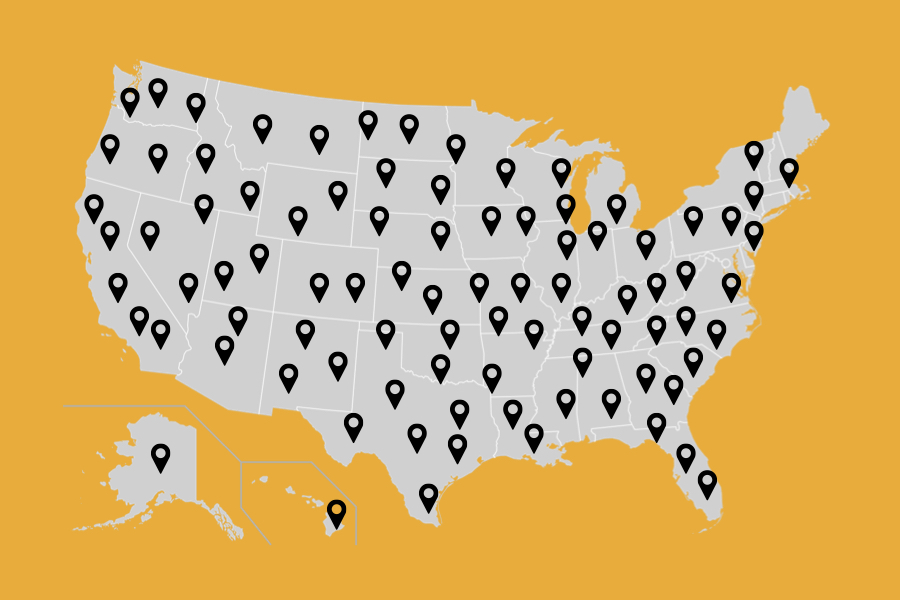 BUILD & PRICE
Kits starting at $7,799. Pricing on these units vary by configuration. Configure your purchase now.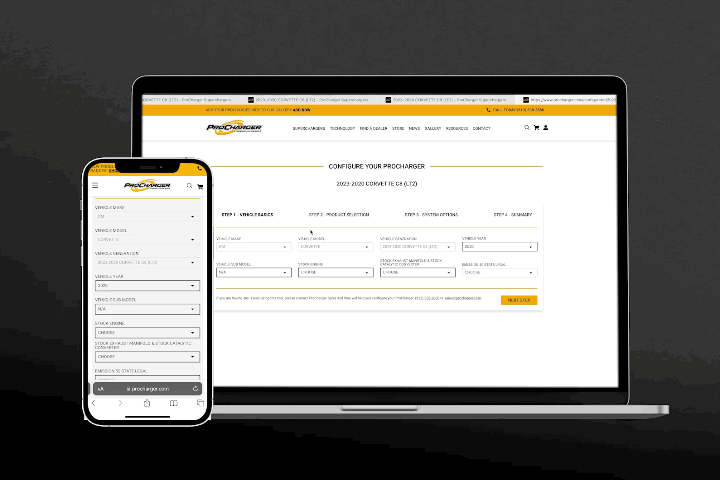 TECH SECTION
SPEAK TO AN EXPERT
Click to call our sales staff or email us if you need any help. We will be happy to assist you with any questions you may have.
Mon – Fri 8am – 5:30pm CST
Phone – (913) 338-2886
Sales Email – [email protected]
Get a Catalog
Our catalogs feature much of this detail. You can either download a copy or have one mailed to you free of charge.
CALIFORNIA EMISSIONS COMPLIANCE INFO (CARB)
California approved products for street legal use (complete systems) will have an associated CARB EO# for compliance. For a full list of California and 50 state street legal systems, click below.
EMISSIONS COMPLIANCE
ProCharger offers Executive Orders for Emissions Compliance (EO) from California Air Resources Board (CARB) for many of our most popular car, truck and SUV applications. If you live in California, we can only sell you products with EO certification. Check out our full list of EO offerings.