2020-23 GMC SIERRA 2500/3500 HD (6.6)
GET 600+ HP WHEN YOU ADD A PROCHARGER
From towing toys to the lake to hitting a steep grade in the mountains, we ALL want more power in our trucks. Thankfully, ProCharger has now made it easy for 6.6L HD owners to get the BOOST in performance they crave with up to 50% more power to pull, pass, and play (on pump gas)!
• 50-55% HP gain, yielding 600+ crank HP
• Highly durable (customers typically report 200,000+ miles)
• Fuel milage friendly
• Increased torque for towing
• Quick and easy installation
• Complete turnkey systems
• Factory drivability
• Kit & finish options tailored to you
• Instant power for on-road and off-road performance
• Front mounted air-to-air intercooling provides consistent cool, reliable power
• Optimized supercharger location (not top mounted) minimizes heat transfer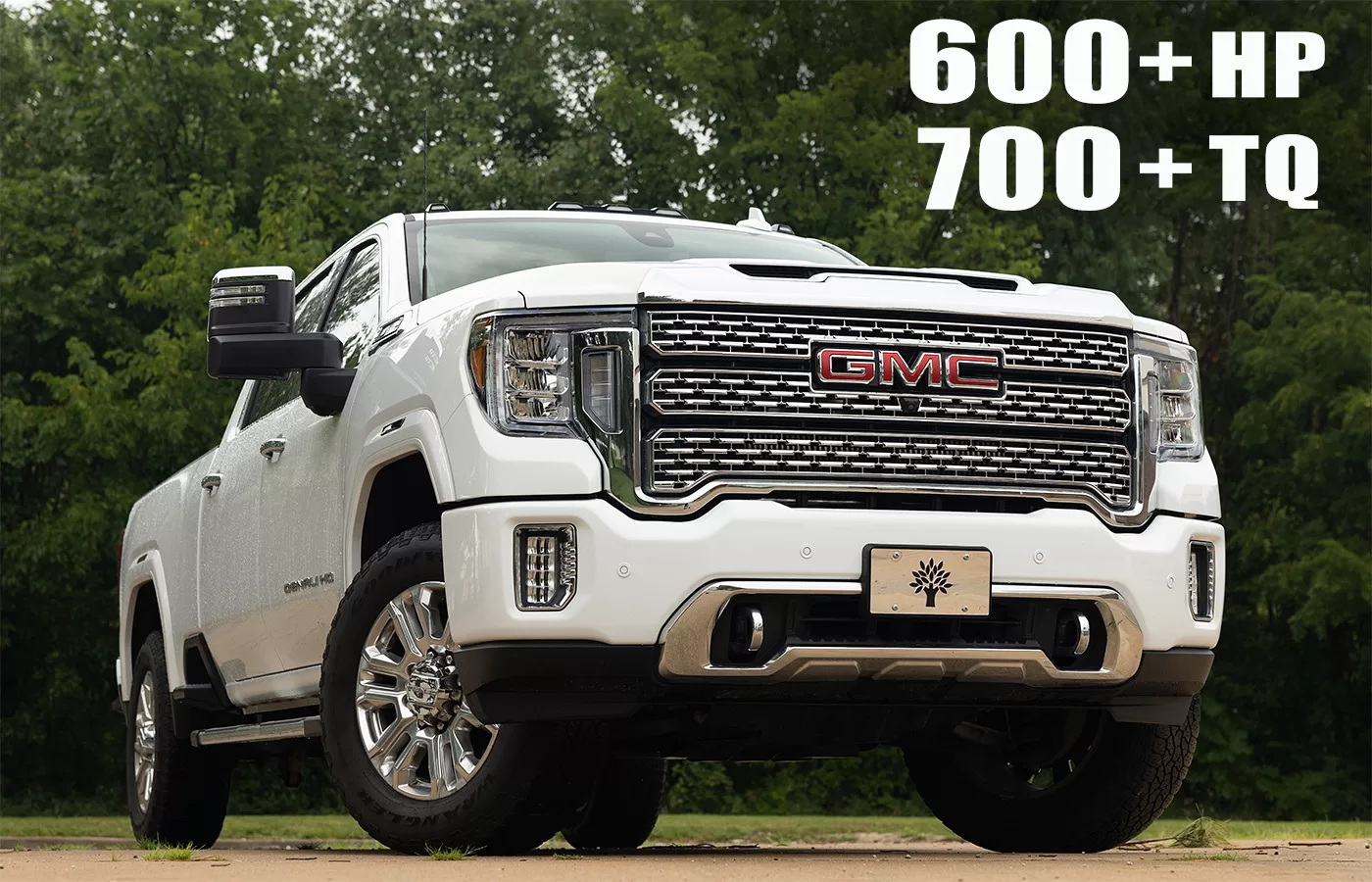 WHY CHOOSE PROCHARGER
• Made in America
• 30 Years of Innovation
• Most Kits Ship Within 2-3 Days
• Largest Power Gains
• Coolest Charge Air Temps
• Street Legal Systems
• Proven on and off road
• OEM Quality and Appearance
• Best Service & Product Support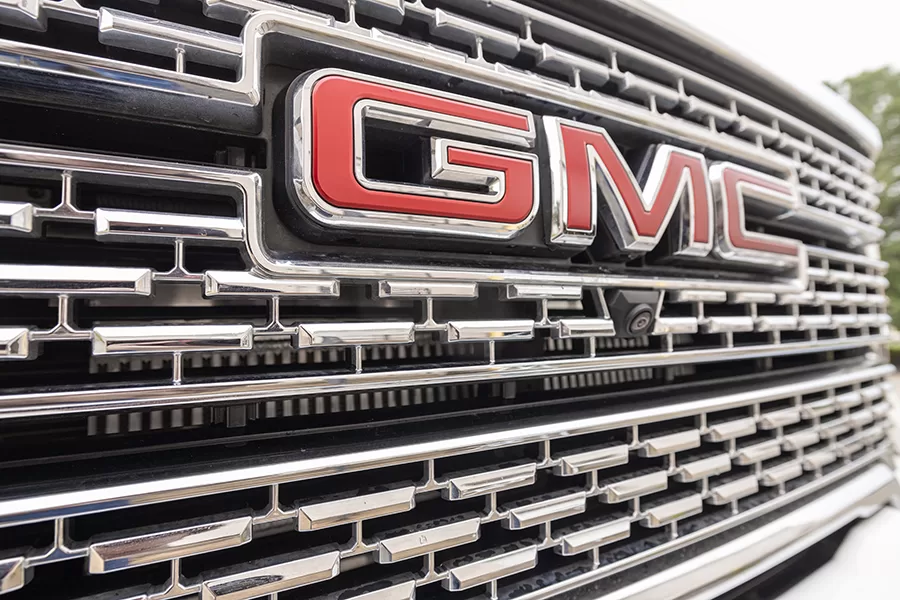 CHOOSE THE SYSTEM BEST FOR YOU
HIGH OUTPUT (HO) SYSTEM
• 6 psi boost, yielding 600+ crank HP
• PCM Tuning supplied (complete system only)
• Large 3-core vertical air-to-air intercooler
• Dedicated 6-rib belt
• 1-year supercharger warranty is standard, optional 3-year
• Retains the factory intake manifold
• Part#: 1KA314-SCI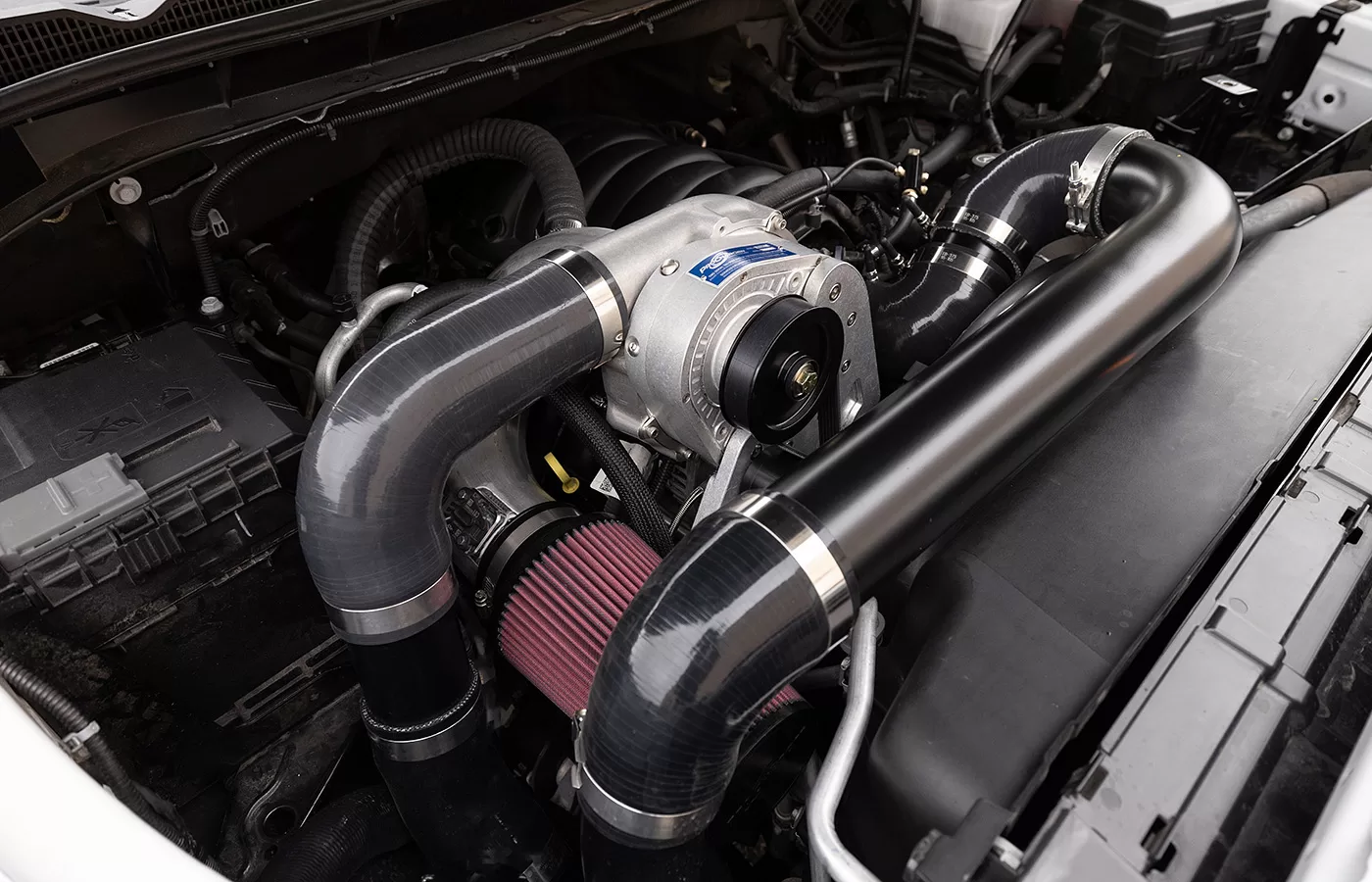 OPTIONAL UPGRADES
• Polished or black supercharger and bracket finish
• Helical gearset for noise reduction
• Headunit upgrades such as P-1X, D-1X, or D-1SC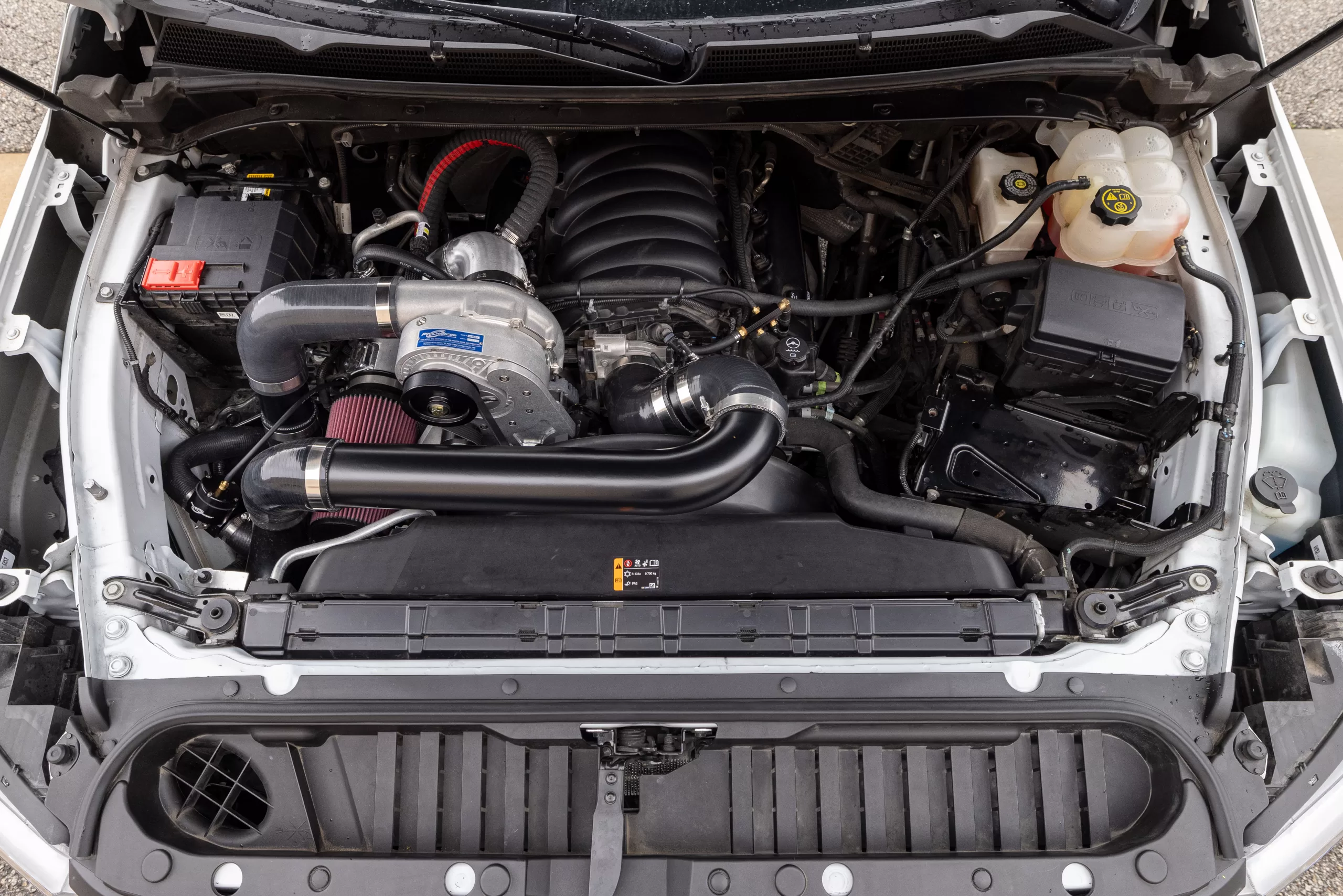 HAVE VEHICLE MODS? GET A TUNER KIT!
If you have, or plan to add in the future, other vehicle modifications, like experimenting with alternative fuels such as race fuel, E85 fuel, and methanol supplemental fuel, or changing engine components like heads, headers, exhaust, and cams for the engine, then a Tuner Kit is the best option for you. These kits make sense for someone wanting to perform custom tuning of the car and push the envelope in performance.
Tuner Kits are identical hardware to full systems, except they do not include tuning or fuel components. Tuner kits are highly customized by the end user and are, therefore, not emissions certified.
6.6L HO Intercooled Tuner Kit with P-1SC-1 – Part#: 1KA304-SCI
BUILD & PRICE
Kits starting at $7,399. Pricing on these units vary by configuration.
Call (913) 338-2886 to place your order.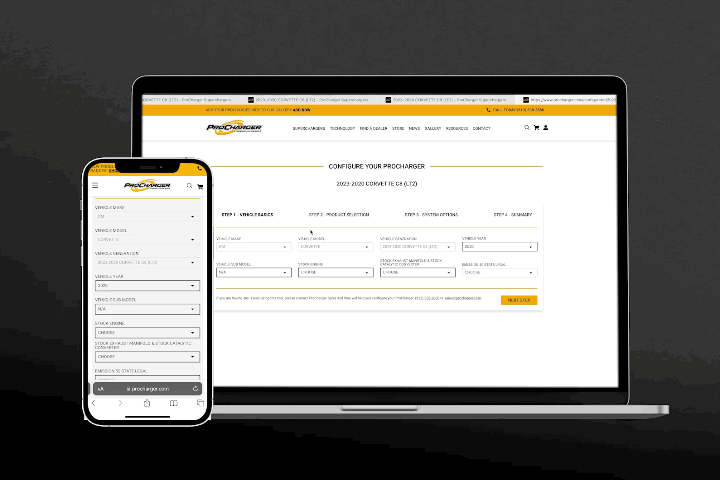 FIND A DEALER NEAR YOU
Looking to make a purchase or a shop to install? We have a large group of dealers ready to serve you with your ProCharger needs. Click below to find a dealer near you!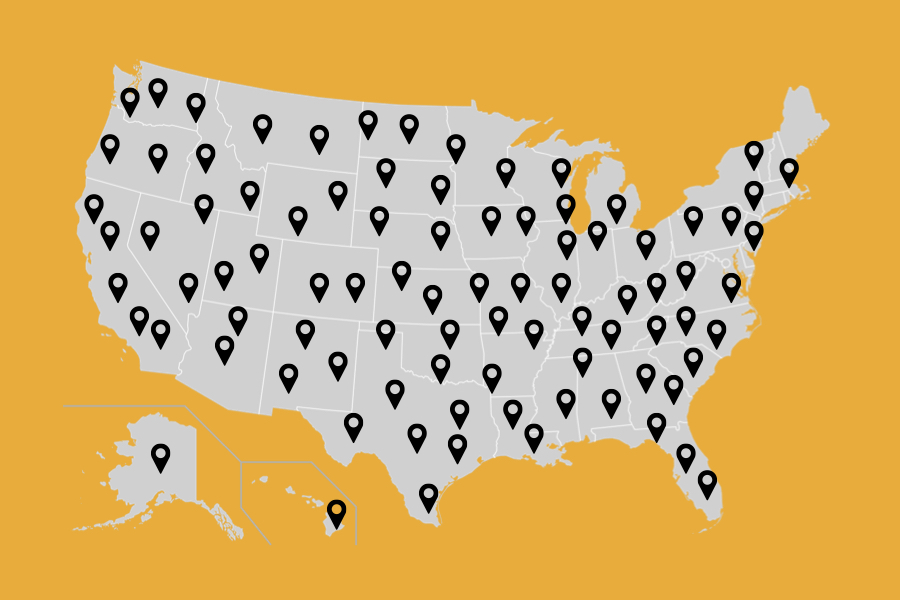 SPEAK TO AN EXPERT
Click to call our sales staff or email us if you need any help. We will be happy to assist you with any questions you may have. 
Mon – Fri 8am – 5:30pm CST
Phone – (913) 338-2886
Sales Email – [email protected]
Get a Catalog
Our catalogs feature much of this detail. You can either download a copy or have one mailed to you free of charge.
CALIFORNIA EMISSIONS COMPLIANCE INFO (CARB)
California approved products for street legal use (complete systems) will have an associated CARB EO# for compliance. For a full list of California and 50 state street legal systems, click below.
EMISSIONS COMPLIANCE
ProCharger offers Executive Orders for Emissions Compliance (EO) from California Air Resources Board (CARB) for many of our most popular car, truck and SUV applications. If you live in California, we can only sell you products with EO certification. Check out our full list of EO offerings.