TOYOTA 4RUNNER PROCHARGER SUPERCHARGERS NOW SHIPPING!
2020-2010 4.0L TOYOTA 4RUNNER OWNERS, IT'S PROCHARGER TIME!
We teased all you Toyota owners recently about the systems we had in the works, and now it's time to deliver on our word. As we are pleased to announce the shipping of 2020-2010 4Runner Supercharger Systems and Tuner Kits. Tacoma and Tundra owners, don't you worry, your supercharger systems are just around the corner. Now, let's dive into the details of what makes this Toyota ProCharger system awesome!
---
LET'S TALK ABOUT GAINS…45% MORE POWER ON PUMP GAS!
We all know that feeling of lack of power, after adding big tires and weight from all our accessories and toys. Thankfully, the solution is an easy-to-install supercharger system with the largest power gains available. The new ProCharger HO System and Tuner Kits are designed to not only give you a massive increase in power, but also work with all of your accessories such as snorkel systems, onboard air, and even winches.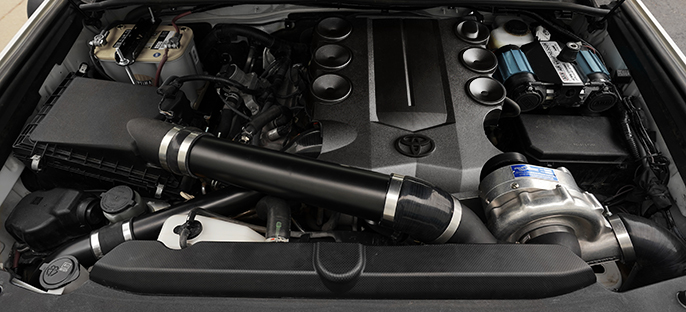 The head unit we picked for this application to make the most power and torque was the legendary D-1SC ProCharger. This unit has been the workhorse of the industry with its rock-solid gear billet gear case design, self-contained oiling, a highly efficient billet compressor stage, and a power ceiling of 925hp! Ya, we know that's a bit overkill for these Toyotas, but that's ok, it's good to know it's there.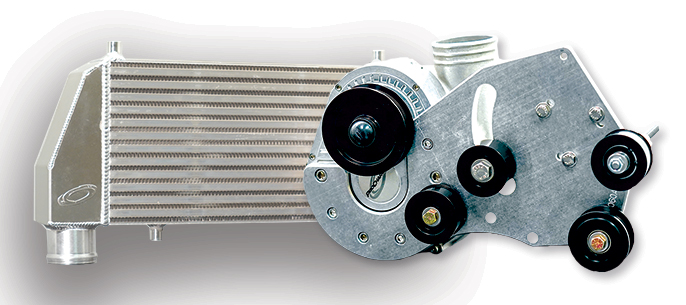 No Drama, No Hype, Just honest horsepower is exactly what ProCharger is known to deliver, and we do it on normal 91 or better pump gas. Meaning, we don't talk about internet hero dyno numbers, we don't make you search for 93 stations, no running octane booster, no nothing. Just fill the truck up like you normally would with premium gasoline, and enjoy worry-free hammer down action. (Just don't blame us for tire wear due to burnouts).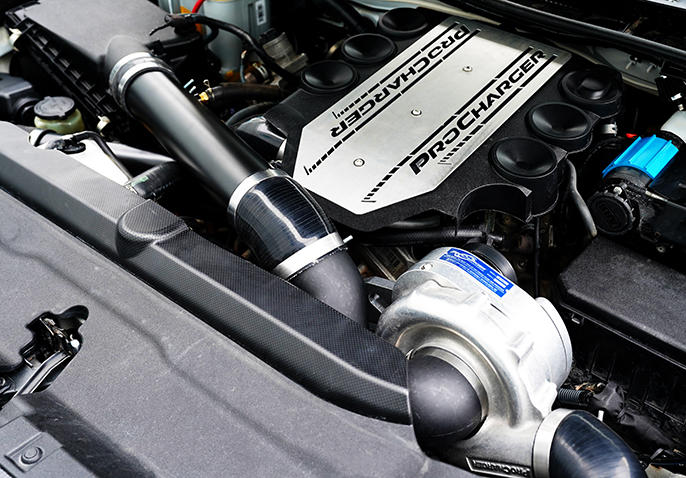 ---
PROCHARGER SUPERCHARGER ADVANTAGES FOR TOYOTAS:
When going off-roading, Overlanding, or even the morning commute…you want to make sure you got the goods to get you there and back drama free. With that in mind, our engineers designed to make this system as bulletproof as possible, with some of these key features listed below:
Air-to-Air Intercooler System – Designed to drop the inlet temperatures for pump gas friendly boost, but also have no moving parts to break down. No pumps, no lines, no wiring, no drama. We even designed two intercooler systems to ensure compatibility for those that have front-mounted winch systems.
Super easy DIY Installation – Engineering made sure this system could be installed in the garage using common handtools. Everything needed to install this system comes included in the box from ProCharger. From the head unit, brackets, and even the tuning device for the ECU. Easy-to-read instructions come with full color images and details down to what tool to use on each bolt.
No Intake manifold removal – This not only speeds up the install process but mounts the supercharger away from the engine to avoid heat soak, when out trail riding.
Works with snorkel systems – Do we really need to say more about that? That's just cool.
The ideal power curve – ProCharger superchargers provide boost/power on demand, which is great on and off the road. With OEM stock driving manors and linear throttle control, the power is there when you need it, as smooth as you need it, with no harsh or jerking sensations.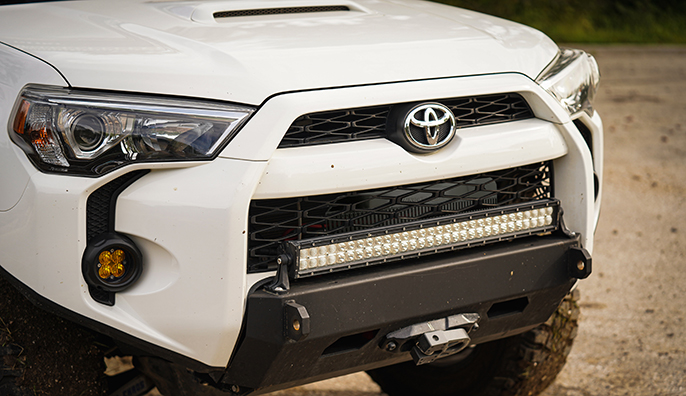 ---
SYSTEM AND TUNER KIT OPTIONS AND PRICING
HO Systems with satin standard finish  – Click HERE
HO Tuner Kits with satin standard finish – Click HERE
Options for Toyota HO Systems and Tuner Kits
Black Head unit Finish
Polished Head unit Finish
Black Bracket Finish
Polished Bracket Finish
Black Finish Intercooler
Winch Compatible Intercooler
Helical Gears for Supercharger
Engine manifold cover
* – Tuner kits, exclude tuning, fuel injectors, and fuel system components.
---
SO ENOUGH TALK ABOUT IT, LET'S GET TO SUPERCHARGING!
If you have any comments or questions about these systems, feel free to reach out to us via phone or web. We have an amazing staff of sales and tech folks ready to talk Toyota superchargers with ya!
Phone – (913) 338-2886 M-F 8:30am – 5:30pm CST
Sales Email – [email protected]
Tech Email – [email protected]