RAPTOR INTERCOOLER FROM PROCHARGER = LOWER AIR TEMPS AND BETTER PERFORMANCE
BIGGER IS BETTER (99% BIGGER!)
ProCharger offers one of the largest intercoolers you can bolt onto your Ford F-150 Raptor with its EcoBoost V6 engine. Making it one of the biggest and most effective intercooler options available, especially when driving in extreme conditions. ProCharger intercoolers provide much lower air inlet temps and lower pressure drop, resulting in better performance.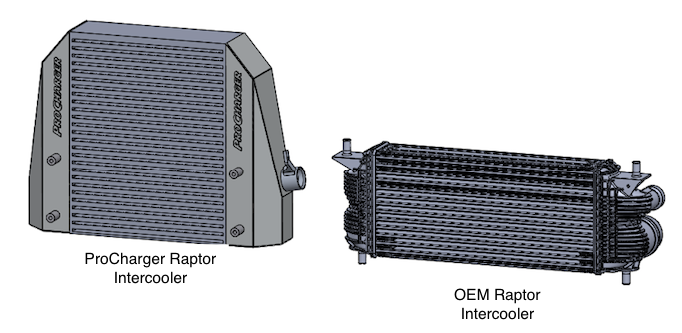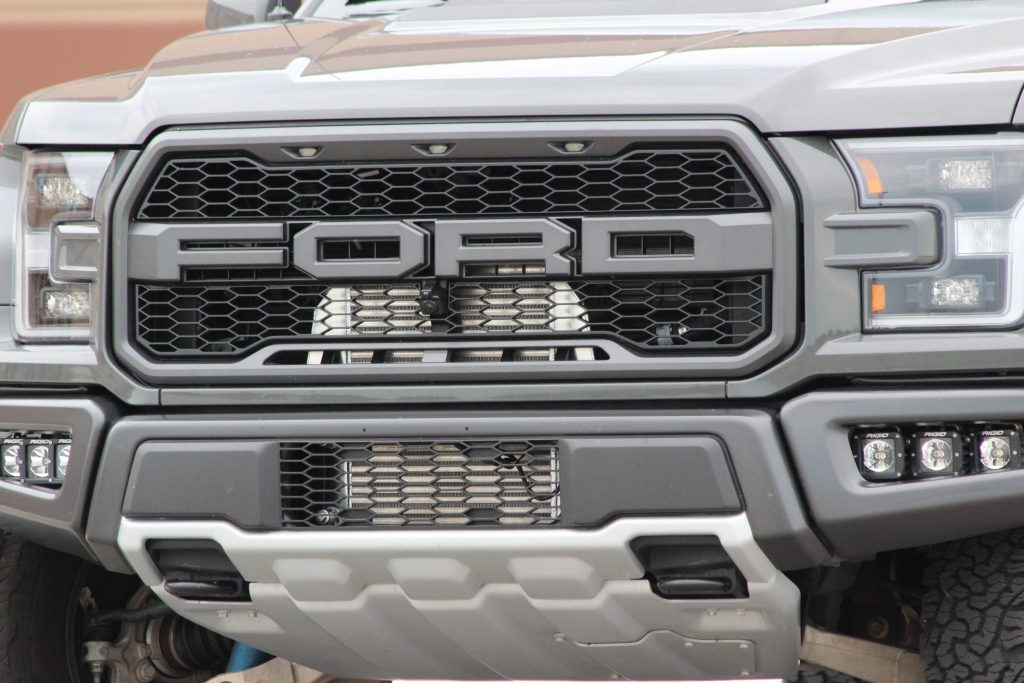 ---
PRICING
Click to call our sales staff or email us if you need any help. We will be happy to assist you with any questions you may have. For up-to-date news, make sure to sign-up for our email newsletter HERE Mon – Fri 8am – 5:30pm CSTPhone – (913) 338-2886Sales Email – [email protected]
---
FIND A DEALER NEAR YOU
Looking to make a purchase or a shop to install? We have a large group of dealers ready to serve you with your ProCharger needs. Click below to find a dealer near you!
---
SPEAK WITH AN EXPERT
Have questions? We've got a team of ProCharger experts ready to help you. Give them a call during our normal business hours Mon – Fri 8am – 5:30pm CST.
---
CALIFORNIA EMISSIONS NON-COMPLIANCE INFO (CARB)
California approved products for street legal use (complete systems) will have an associated CARB EO# for compliance. Click here for a full list of California and 50 state street legal systems.