Lights Out 14… ProCharger Team Displays and Customers Win!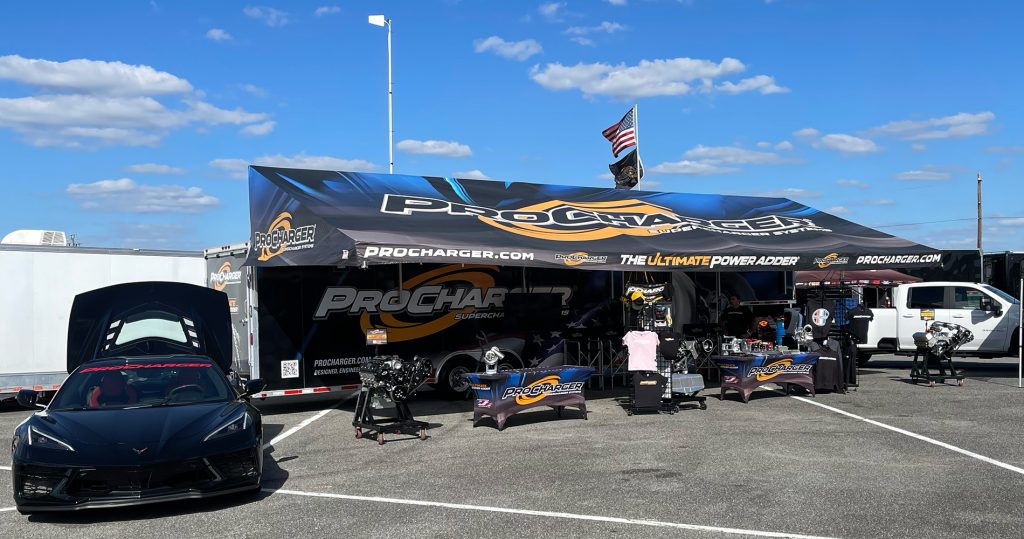 After the dominating '22 season with 181 ProCharged wins…
…and the amazing start at US Street Nationals, ProCharger supercharged racers continued to do what they do best…WIN! Congratulations to the many ProCharged teams at Donald Long's Light Out 14. Your hard work paid off! There are no words to describe how much we all enjoyed watching this event on both the live feed and from our trailer on-site at the track. Here are the highlights from the drag radial slug fest…
---
EVENT CLASS WINNERS: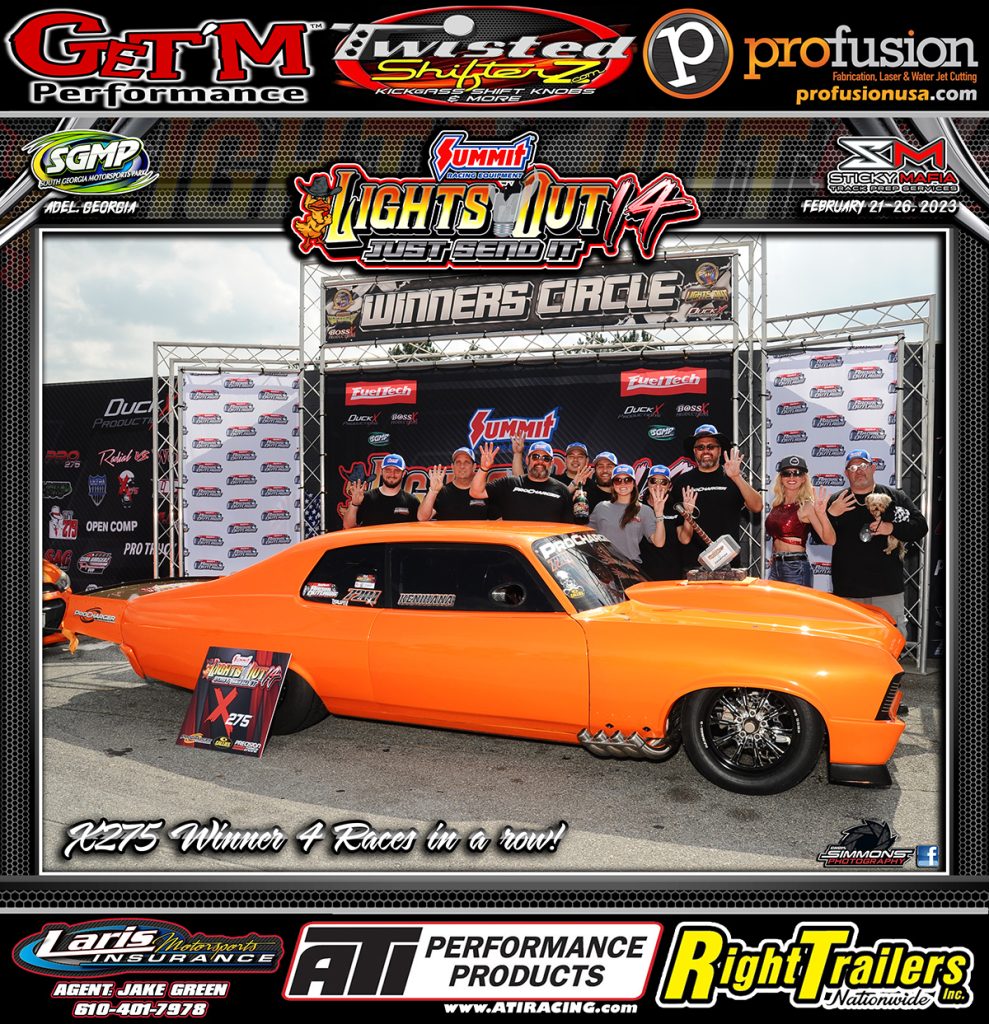 Kenny Hubbard, F-3D-106
X275 Winner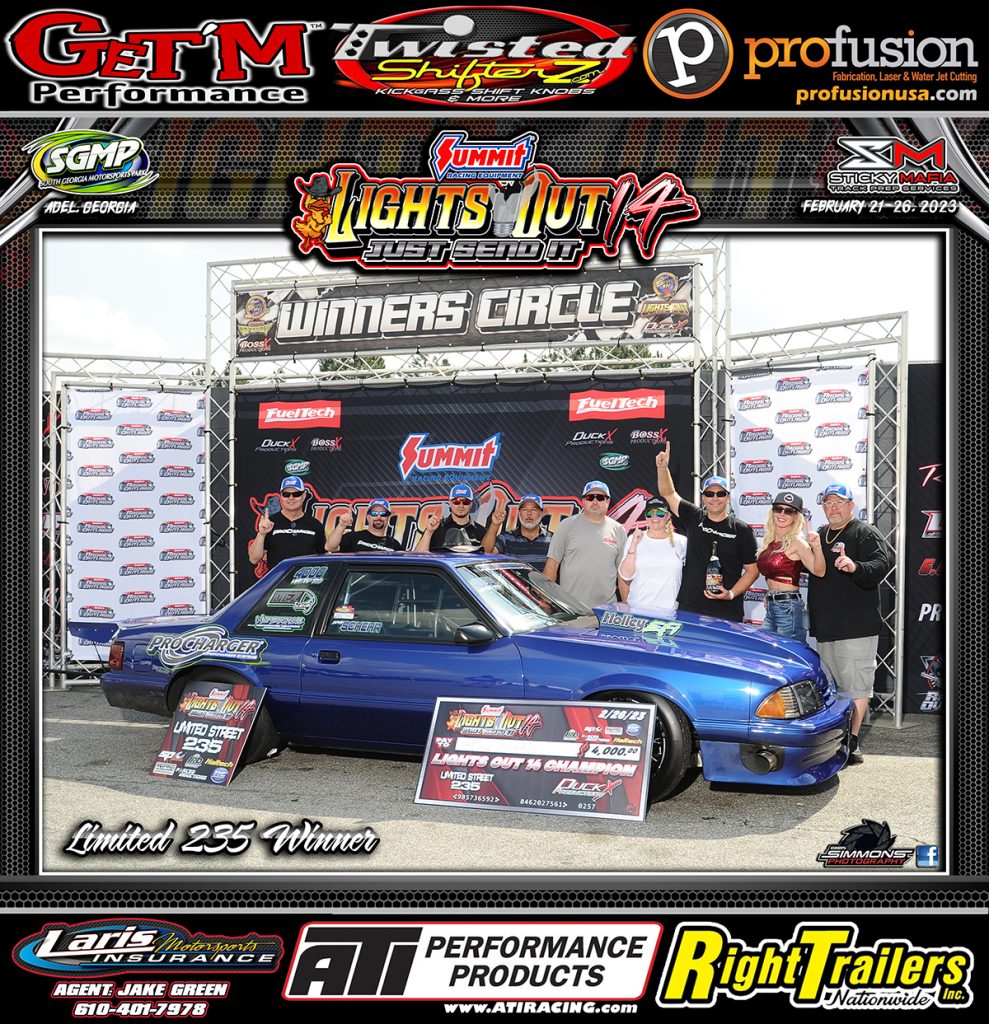 Brad Schehr, P-1X
Limited 235 Winner
EVENT RUNNERS-UP:
JR Pines
LDR
Brylon Holder
Pro275
Billy Brown
N/T Truck
#1 QUALIFIERS:
Manny Buginga – 3.717 @ 203.06
Pro275
Kenny Hubbard – 4.165 @ 171.45
X275
Brian Keep – 4.498 @ 155.94
Ultra Street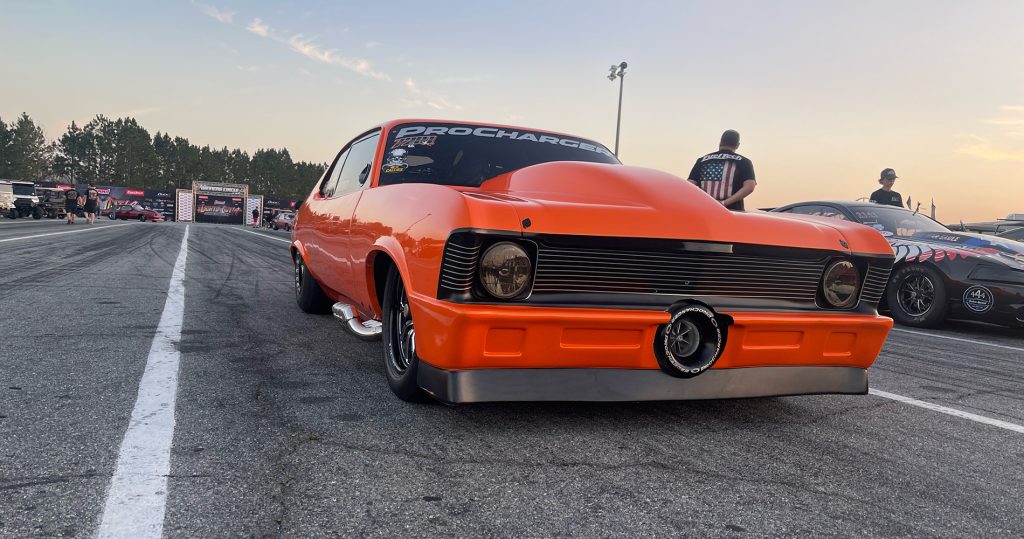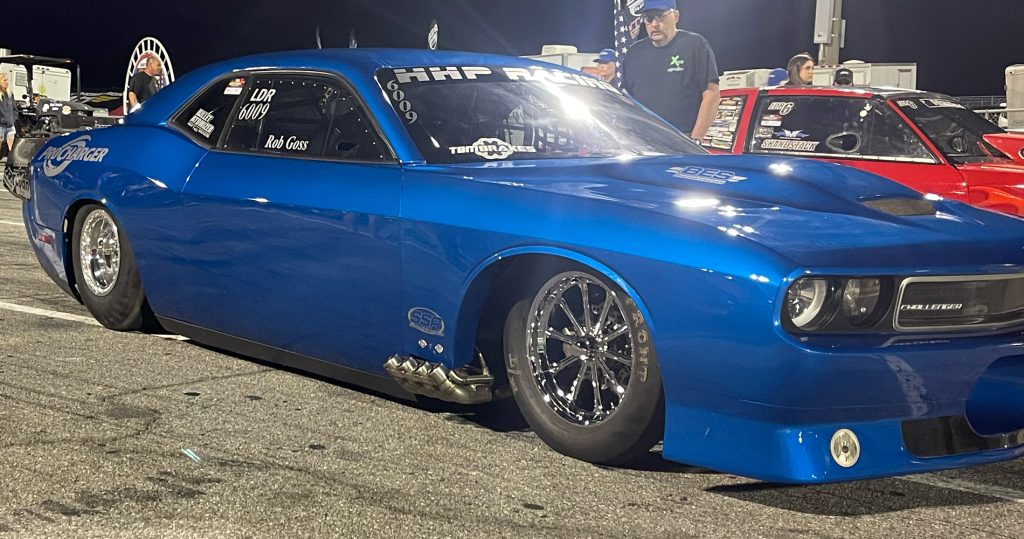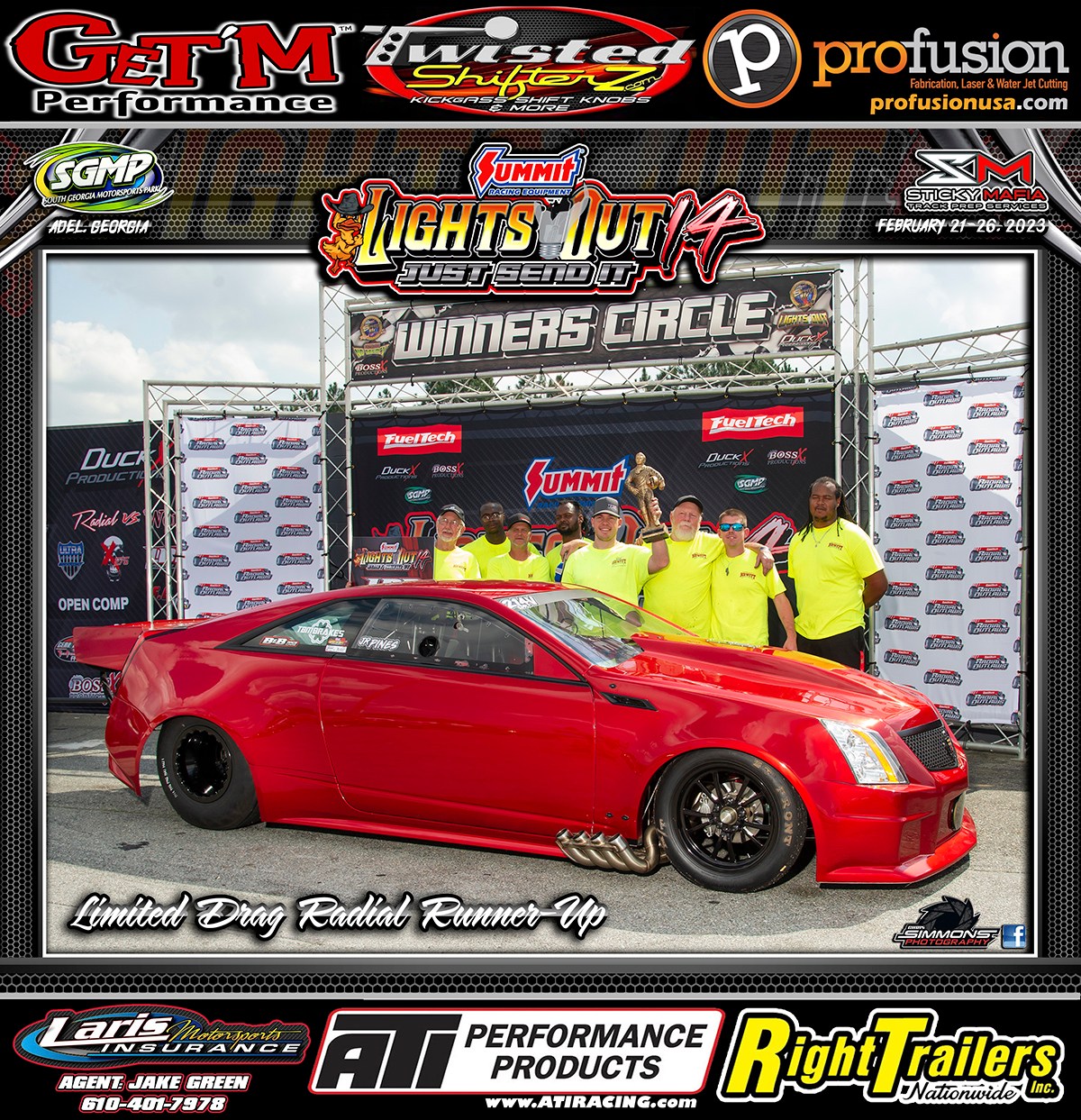 ---
NHRA Divisional, Fat Tuesday Mardi Gras, Baddest Small Tire Event Results:
Brent Self
Fat Tuesday Mardi Gras Race – Gulfport Dragway 2/21/23
Baddest Small Tire in America III – Xtreme Raceway Park 2/25/23
Small Tire, F3R-136
Freddie Sandrock
Fat Tuesday Mardi Gras Race – Gulfport Dragway 2/21/23
Big Tire, F3R-136
Jim Thorp
NHRA Divisional – No Problem Raceway 2/26/22
Top Sportsman, F3R-112
Jeff Connelly
NHRA Divisional – Wild Horse Pass 2/26/22
Top Sportsman, F3R-136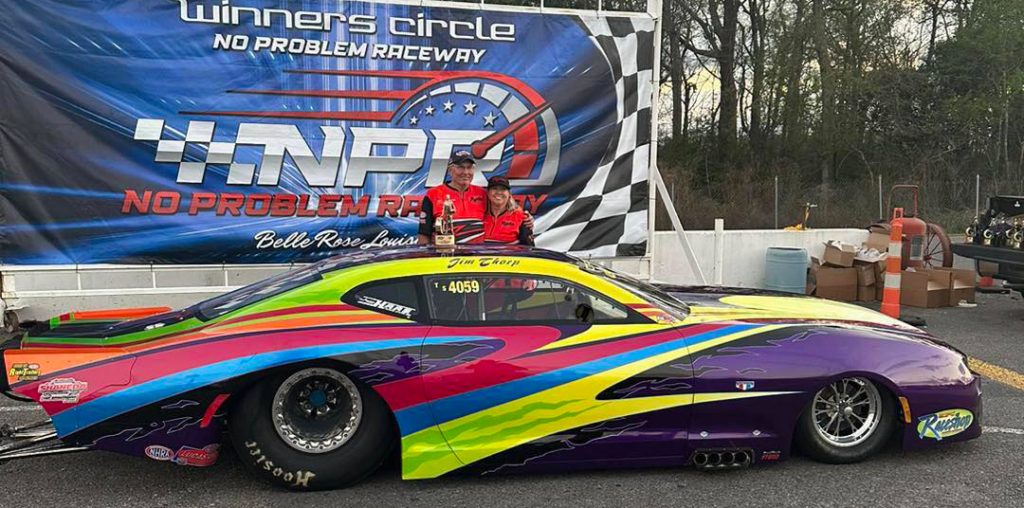 ---
Time to add your name to our ProCharged Winner List
If you want consistent A to B passes, to go rounds, to set records, and to WIN, then you should make sure your race car includes a ProCharger! Giving our racing staff a call or an email at the contact methods below. We will be happy to assist you with any technical questions you may have about our systems and the results you can expect. Thanks for reading!
Phone – (913) 338-2886 M-F 8:00am – 5:30pm CST
Racing Email – [email protected]