ProCharger Racers Dominate US Street Nationals!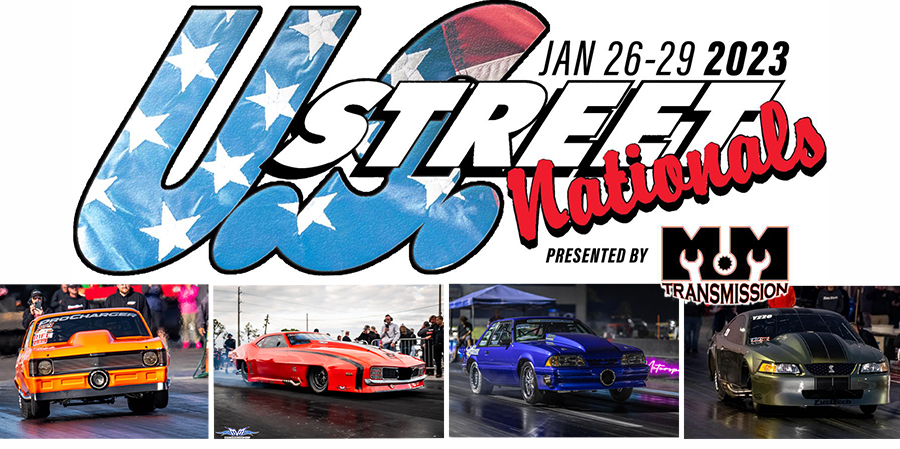 4 Wins, 2 Records, 2 Runners-Up, and MORE in Bradenton
The US Street Nationals has become a "do not miss" event for heads-up drag racers across the country. Drawing in the best of the best to Bradenton FL, US Street Nationals shows who really brought their A-game to kick off the 2023 season. At this event, just making rounds is an accomplishment. Winning a class is EPIC. To hear about ProCharger racers taking victory in (4) classes, there are almost no words for how exciting that is. Without further delay, let's dive into the details.
---
ProMod Winner – Ken Quartuccio
Ken Q is no stranger to winning big race events, such as Lights Out in the 2022 season and virtually every other class in US Street Nationals in previous years. However, now he can add "ProMod" to his list of class wins. Ken wasn't even planning on attending this race. However, after some motivation, his team made the trip, and what a way to start off the 2023 season!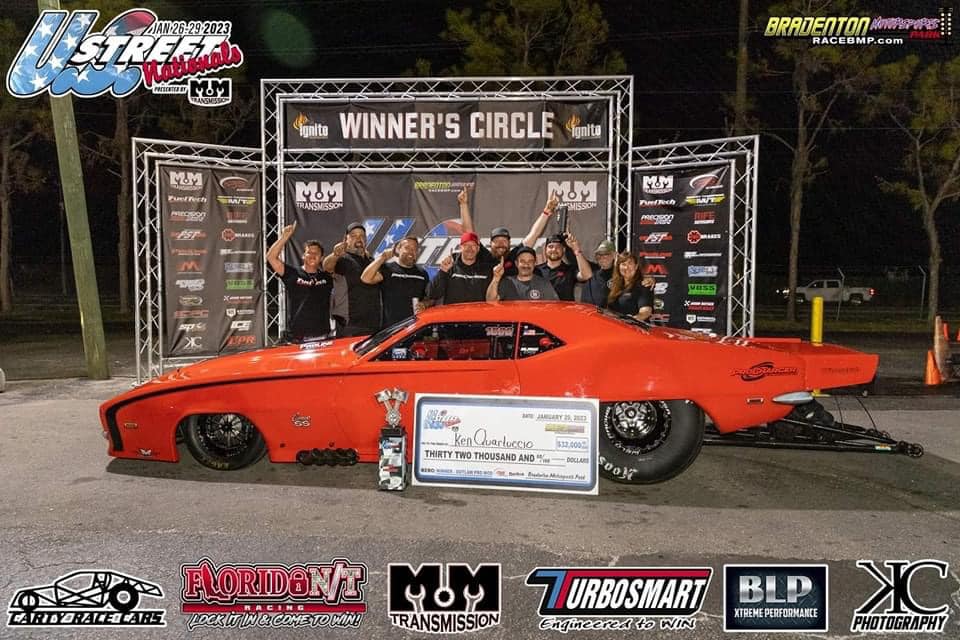 Pro275 Winner – Marcus Birt / Tommy Youmans
Marcus and Tommy are relatively new to the ProCharger team. However, since they started racing this car, they have been an absolute force to be reckoned with. Last year, they finished strong with a win in Alabama, and they are now taking home the big check in FL to start 2023 in the same fashion. This comes just after setting the class on notice with their 3.66 pass in testing the week before this event.
(For more information on this amazing victory, please click here)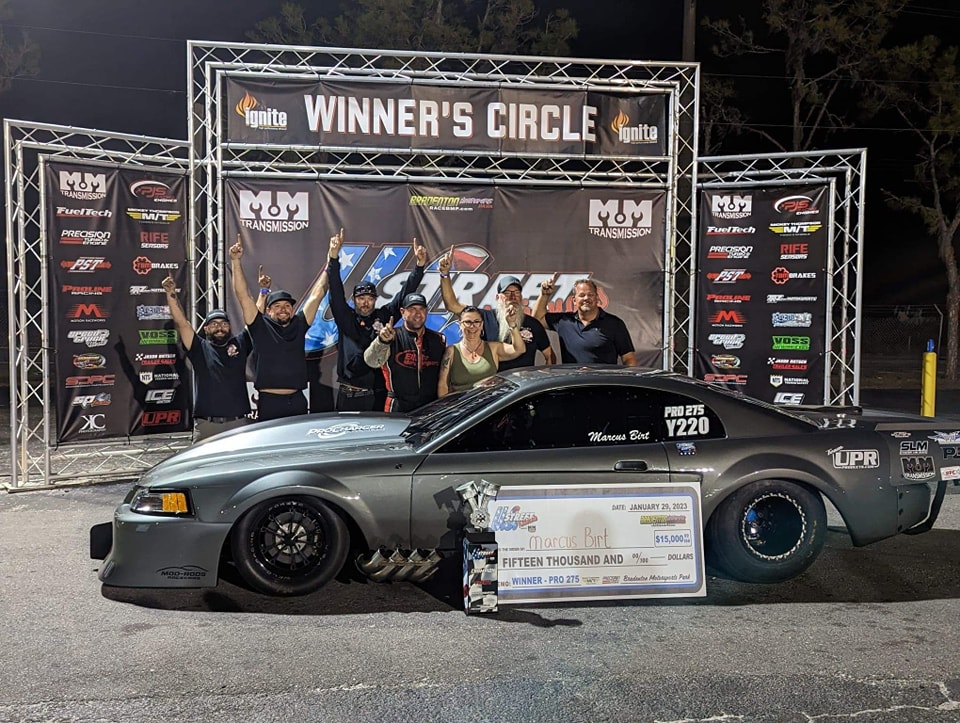 X275 Winner – Kenny Hubbard
This Texas-based racer had just wrapped up his 2022 season with a victory and now gets to start off 2023 with another major event win. This win didn't come easy though. Kenny had to do major changes to the car to get it ready for the new rules that had changed from season to season. All that hard work paid off since Kenny is now a back-to-back winner of this very event/class for both 2022 and 2023!
(For more info on this, please click here)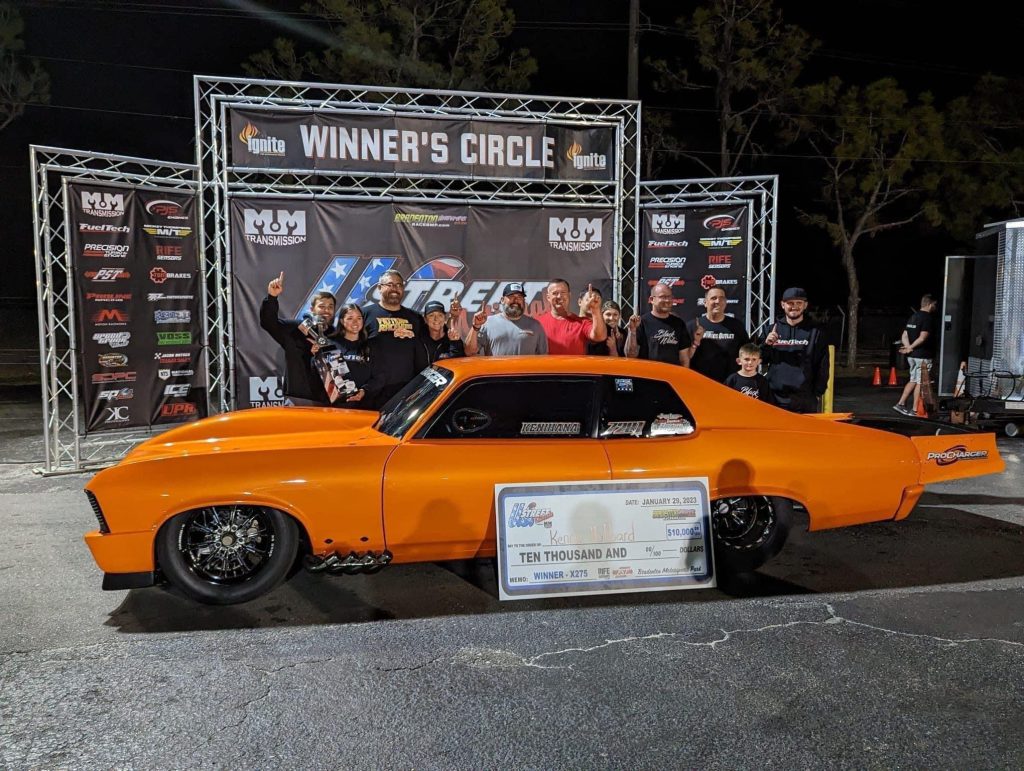 Limted 235 Winner – Brad Schehr
If Brad Schehr is on the property with his ProCharged Mustang…be sure he is aiming to put it into the winner's circle, like he's done many times before. And this event was no different. Starting with a blistering 4.88@141 to become the #1 qualifier, Brad marched it right down the ladder to the win! Congrats to Brad and his team on their well-deserved win!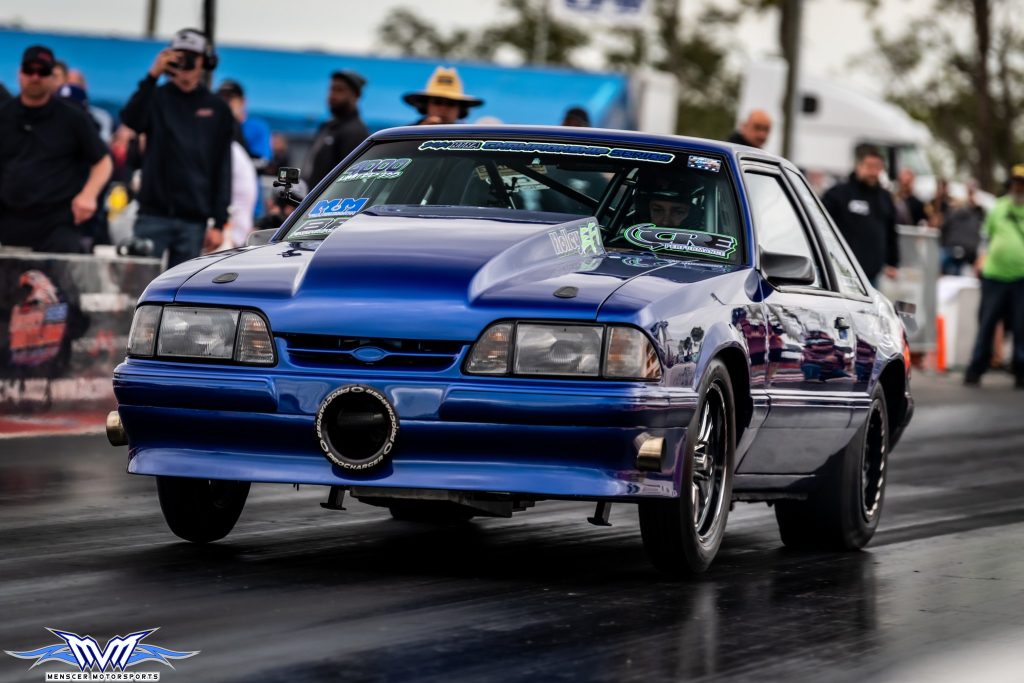 ---
Eric Dillard's 5.39@267 sets the supercharged door car record!
Eric Dillard set the internet on fire, not once this weekend, but twice!
The 5.41 pass on Friday (making him the 3rd fastest door car ever)
Then a 5.39 pass on Friday night (making him the 2nd fastest ever)
These passes are just .03 off the all-time record and are officially the fastest ProCharger passes to date, and the fastest supercharged ProMod ever. We can't wait to see what this team does in the 2023 season, as they keep pushing the limits of what this F-4X-140-1 supercharged machine can do.
(For more info on this pass, please click here)
Rob Goss's World's Fastest Gen III HEMI is now FIRST TO THE 3's!
After making the switch to the LDR (Limited Drag Radial) class, Rob is already putting folks on notice with his small block, stock bore space, Gen III Hemi-powered Challenger. Making the swap to this class meant the Goss team could really feed the boost to the HEMI by switching to a ProCharger F3R-136. We can't wait to see what this car does with more testing and events under its belt in the new LDR trim.
(Click here for more info on this run)
Brian Keep sets Ultra Street Record at 4.44@157!
Long-time Ultra Street class racer / ProCharger customer, Brian Keep is no stranger to setting the bar high, which is exactly what he did on this pass in the video below. Brian and his crew had this 4th Gen Camaro on rails as it blistered the boards with a 4.44! Boost comes via a F-1A-94 and fed into a small block Chevy based engine.
Antron Brown makes more passes in ProCharged Pro275 car…
Once again Antron takes a pause from the NHRA scene to strap into Manny Buginga's Pro275 Mustang, known as Fred. With all the seat time and data collection, we are excited to see what Antron has up his sleeve as far as this car, or possibly more…you never know.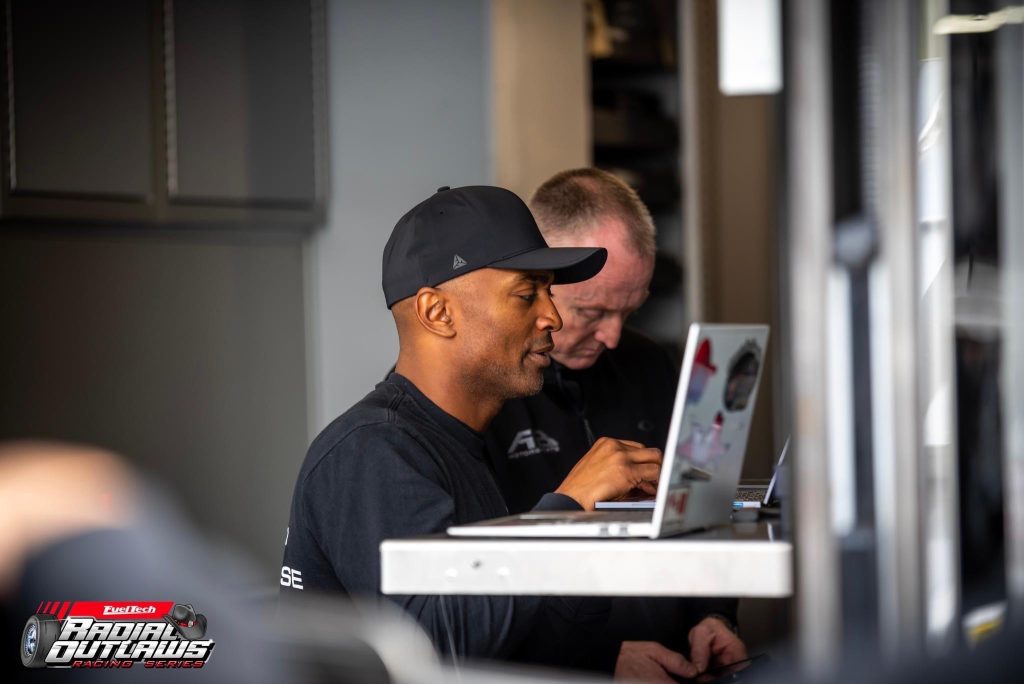 ---
Runners-up from this event
These racers below put on a show all weekend, from huge qualifying numbers to chopping down the ladder to get to the final round. We want to congratulate both teams on their outstanding efforts and can't wait to see them both at the next event.
Jason Spina – Ultra Street Runners-Up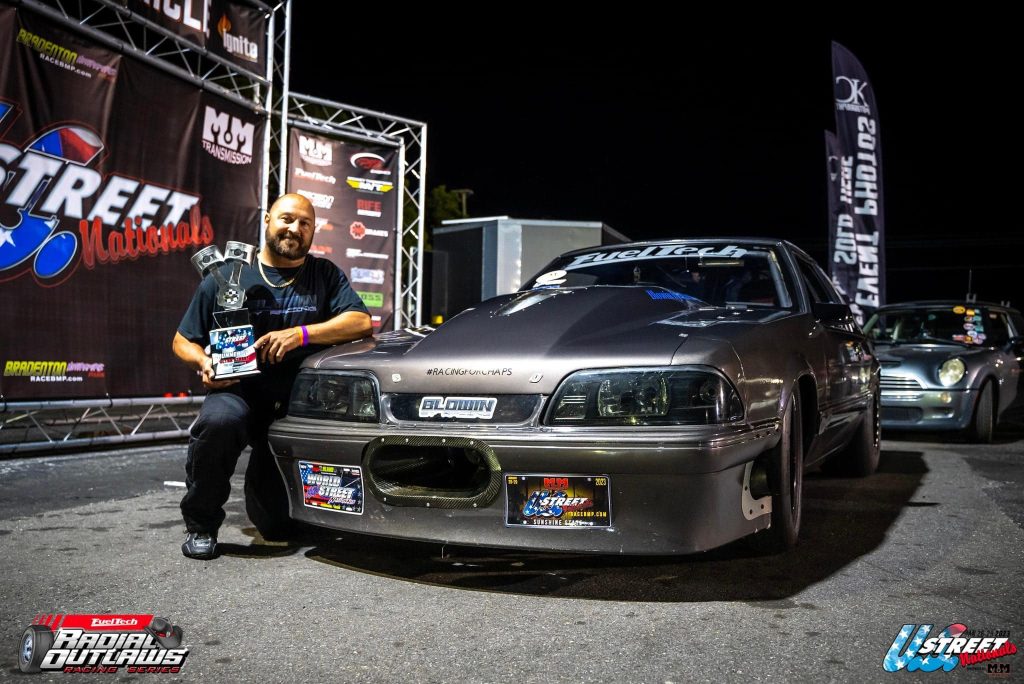 Raymond Matos- Outlaw ProMod Runners-Up
---
LOOKING TO SUPERCHARGE YOUR RACE EXPERIENCE?
Give our racing staff a call or an email at the contact methods below. We will be happy to assist you with any technical questions you may have about our systems and the results you can expect.

Phone – (913) 338-2886 M-F 8:00am – 5:30pm CST
Racing Email – [email protected]