PROCHARGER POWER: THE WORLD OF POWERSPORTS WILL NEVER BE THE SAME
ProCharger superchargers have been turning heads on a wide range of vehicles for years… street cars, race cars, trucks, SUVs, boats, Harley-Davidson motorcycles and even pulling tractors. But now, there's a entirely new group of enthusiasts who are discovering that ProCharger power is all about. Welcome to the diverse world of ProCharger Powersports.
Powersports is a general term used to describe off-road vehicles that are used for both recreation and work and even some on-road vehicles. Let's take a look at some of these "early adopter" ProCharger Powersports applications.
ProCharged 2011 Polaris Ranger Crew
One of the initial ProCharger Powersports applications is on side-by-side utility vehicles or UTVs. ProCharger debuted an engineering prototype of an A-1 supercharged and intercooled Polaris RZR-S at the 2009 Sturgis Motorcycle Rally, followed in 2010 by a near-production version of a ProCharged Polaris Ranger 800 EFI.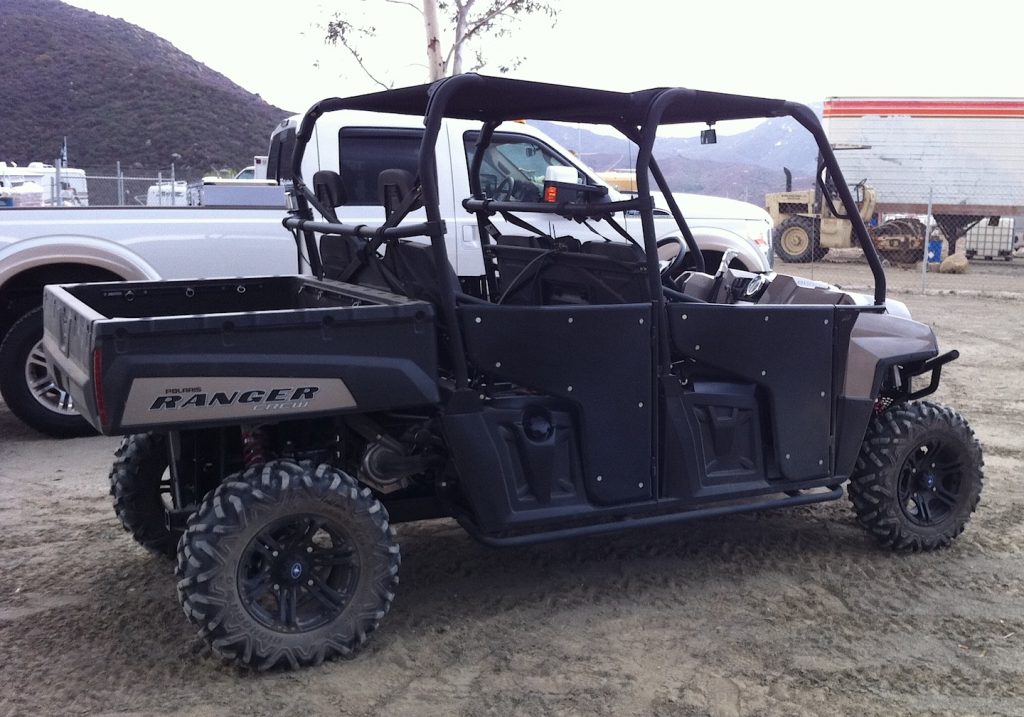 2011 Polaris Ranger Crew
Weighing nearly 1,500 lbs, the Polaris Ranger Crew is a large, six-passenger side-by-side UTV designed for serious work. And serious work requires serious ProCharger power. Equipped with the world's smallest self-contained centrifugal supercharger (A-1 ProCharger) and an air-to-air intercooler, the ProCharger-equipped Ranger Crew recorded a 0-40 time of 6.6 seconds versus 9.6 seconds for a naturally-aspirated version – that's a full three second improvement!
ProCharged Ski-Doo XR1200 Snowmobile Drag Racer
Yes, you read that right: a drag racing snowmobile. Xtreme Performance & Tool out of Mayville, MI, equipped their drag racing Ski-Doo snowmobile with a ProCharger B-1 supercharger and a custom-fabricated air-to-water intercoolers. On an otherwise stock 1,200 cc four-cylinder engine, the intercooled ProCharger is producing 13 pounds of boost at redline. On the chassis dyno, the Ski-Doo put down 175 HP to the track, which according to the folks at Xtreme, equates to more than 300 engine horsepower!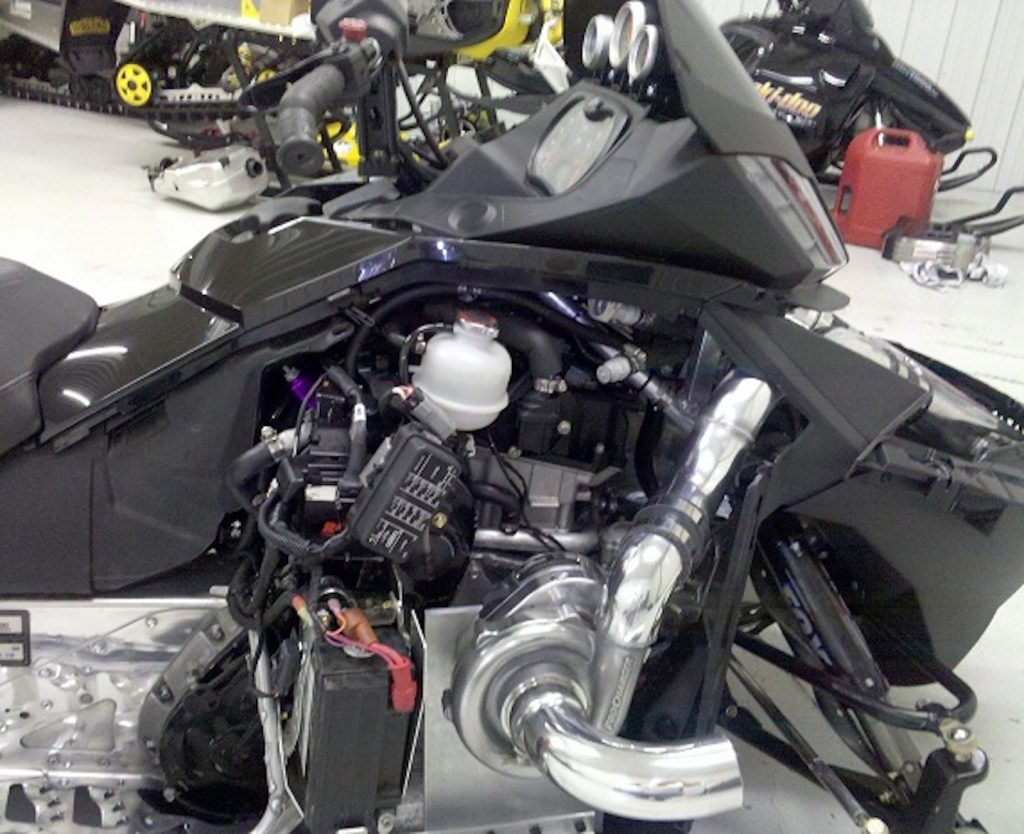 Custom ProCharged Ski-Doo XR1200
To date, the ProCharged Ski-Doo has recorded an amazing 8.86 @ 148 mph 1/4-mile pass, with a 1.33 second 60-ft. time. Word has it, they are shooting for mid 8s with a little more boost and the right clutch package.
ProCharged Suzuki B-King Motorcycle
Over in England, the horsepower-happy team at Big CC Cycles has developed a supercharger drive system for the Suzuki B-King and Hayabusa motorcycles. Utilizing a ProCharger C-1 self-contained supercharger, these dealer-developed supercharger kits can be set up to produce anywhere from 250 bhp all the way up to 400 bhp depending upon boost level and other modifications.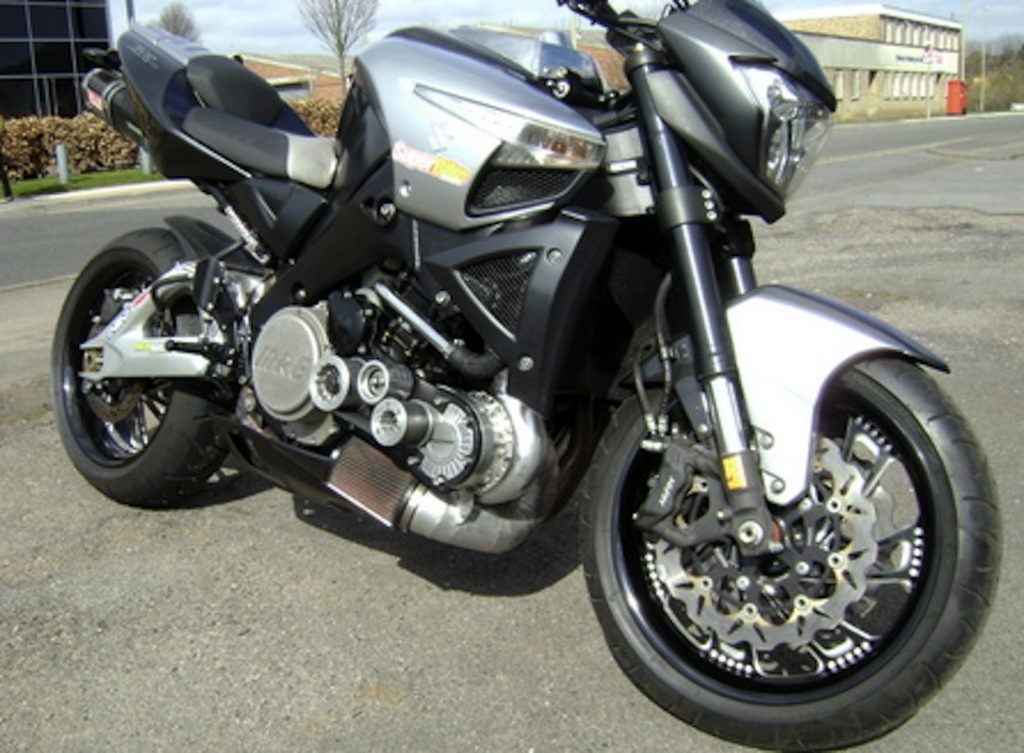 ProCharged Suzuki B-King
Check out Big CC Cycle's ProCharger offerings by following this link.
Two wheels, four wheels or no wheels, the world of powersports in now learning about The ULTIMATE Power Adder®, ProCharger. Visit the ProCharger Powersports webpage here and continue to follow the blog for even more news about horsepower hungry segment of the forced-induction industry.