SEMA 2023: PROCHARGER BROUGHT ALL THE BOOST
As the curtains draw on the 2023 SEMA Show, we're thrilled with the remarkable turnout and support for all things ProCharged! From the very start, we revved up with full throttle, welcoming a multitude of incredible customers, influencers, dealers, and passionate fans who flocked to witness the breathtaking horsepower on display.
---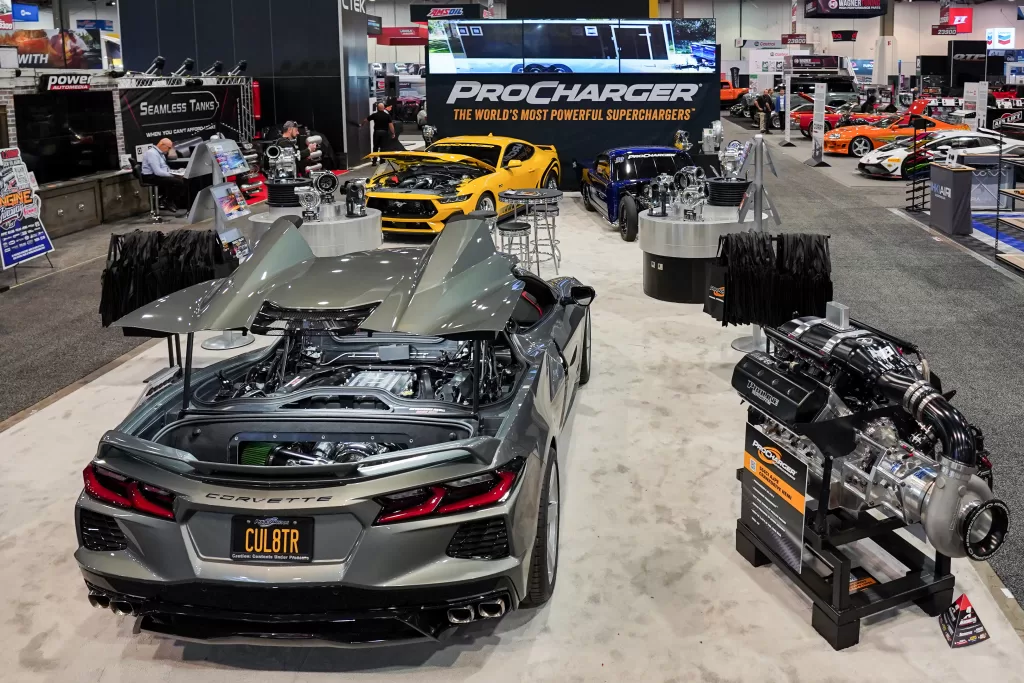 DOZENS OF PROCHARGED RIDES
Besides the three gorgeous vehicles in ProCharger's 2023 SEMA booth, #23663, in Central Hall, there was at least a dozen other rides at the show with ProChargers installed. Enthusiasts and trendsetters alike eagerly queued to admire the ProCharger 2024 Ford Mustang equipped with our brand new '24 Mustang ProCharger kit and Mark Moore's 1965 Ford Mustang FastBack, outfitted with our high-performance CrankDrive F-3R-121, standing as centerpieces in our booth. Throughout the rest of the show, ProCharged products could be found on a hydrogen-powered Monster truck, a big wheel Caprice, several Corvettes and Toyota Tacomas, a couple Chevelles, and even a "Battle of the Builder" award-winning vehicle.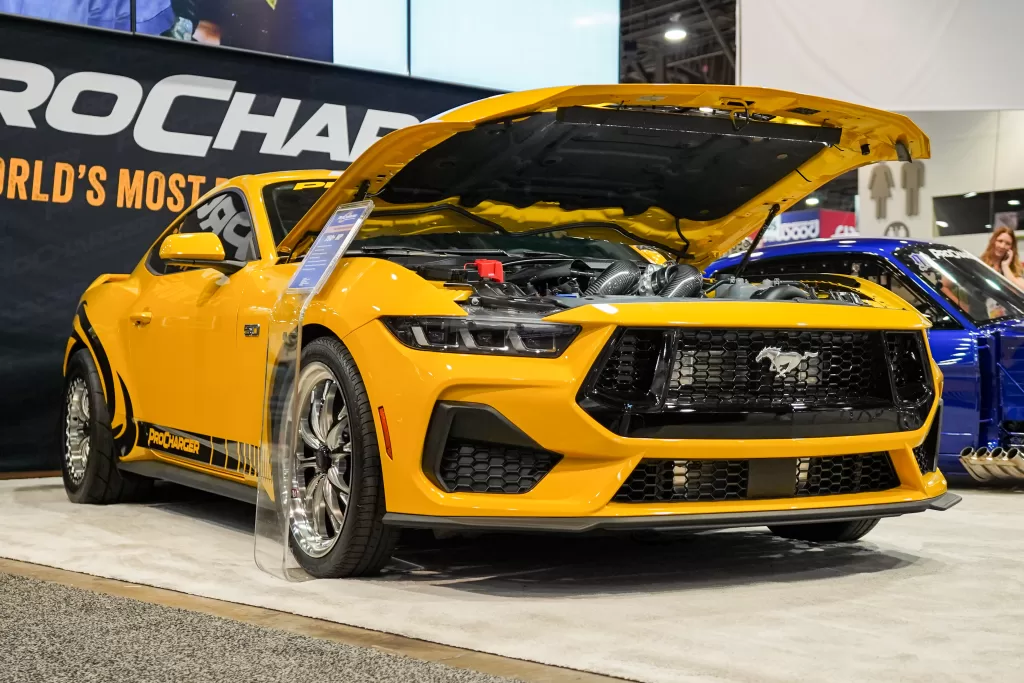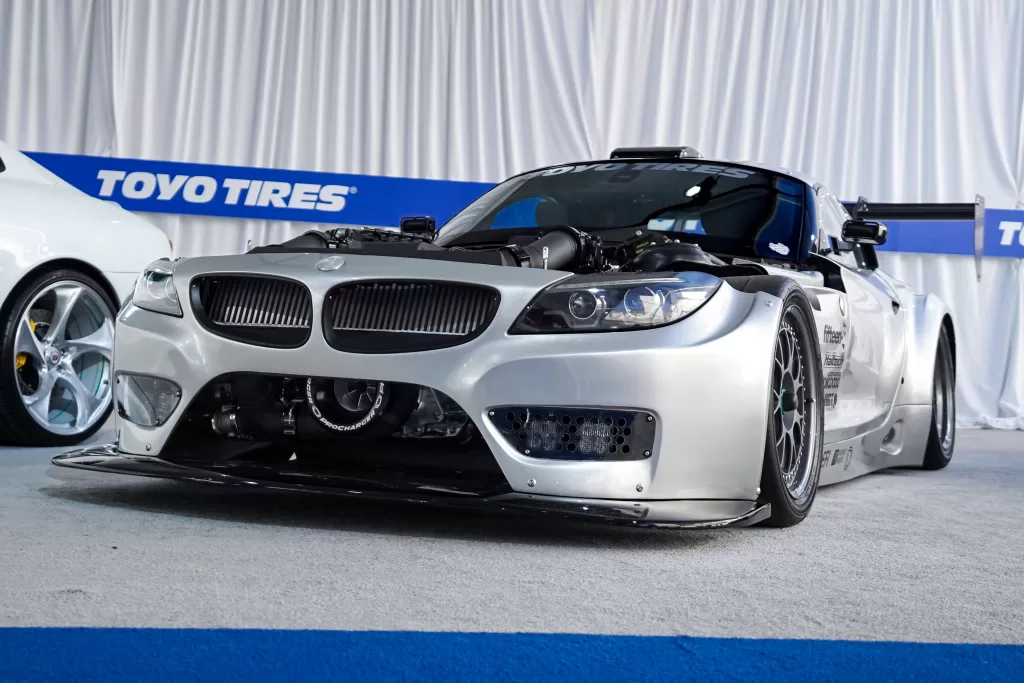 ---
RECORD BOOTH ENGAGEMENT
Our creative team went all out on this year's design. With vehicles, engines, blowers on display, guest appearances, and a Poker Run, there was something to entice visitors throughout the booth. We brought additional staff members this year, and we're glad we did. There wasn't a dull moment from the start of the show to the end.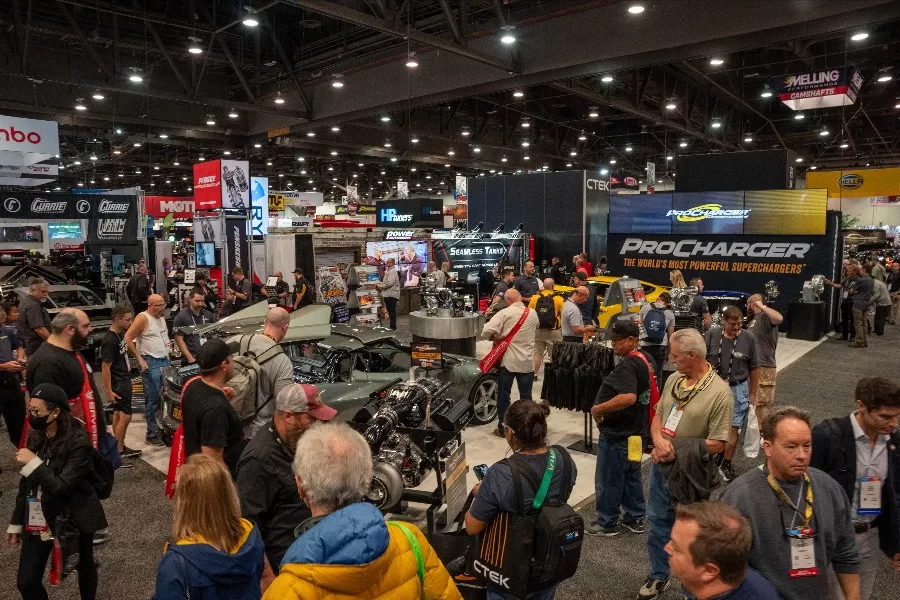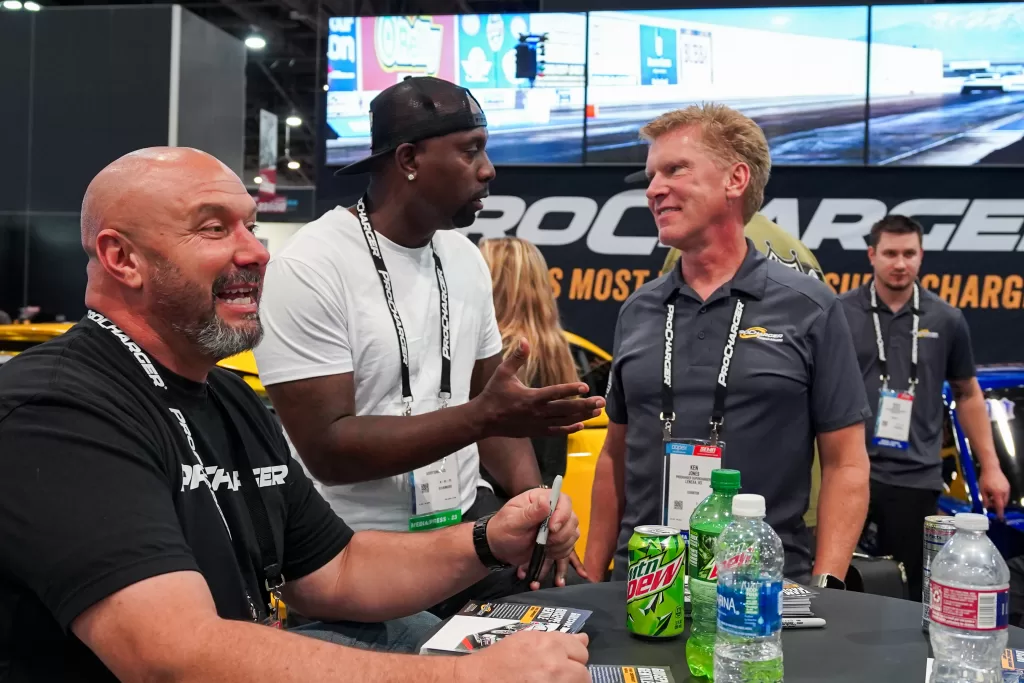 FREE PROCHARGER T-SHIRTS FROM POKER RUN

People who particpated in our scavenger hunt to find 5 ProCharged vehicles at SEMA, to build a Royal Flush, earned a free ProCharger t-shirt. It was a great way to promote ProCharger's representation at SEMA, because each participant posted the 5 images on their favorite social media site. We will definitely be doing this again next year, so if you are attending SEMA in 2024, be sure to join the fun!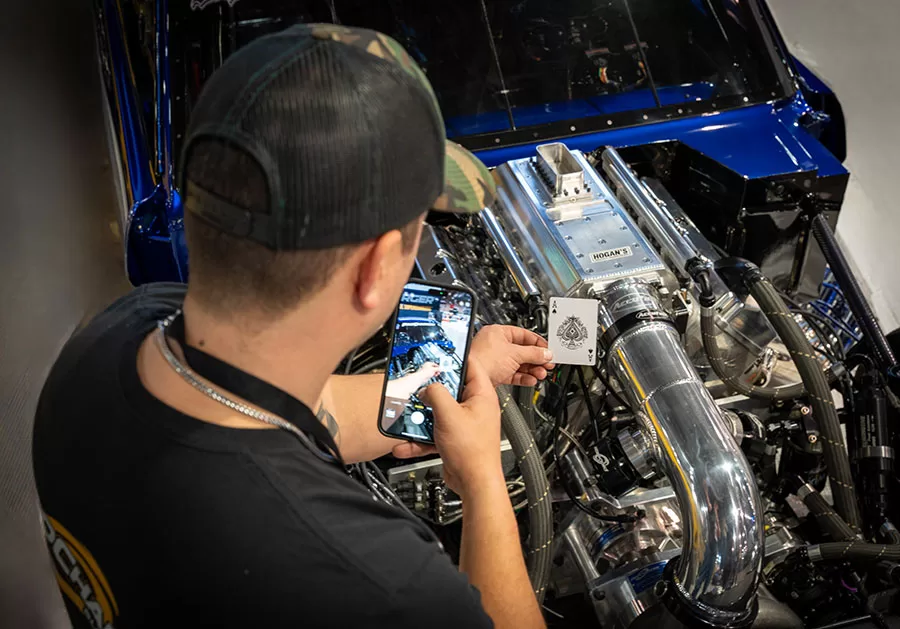 ---
CELEBRITY APPEARANCES
Our products dominate in both street performance and at the race track, so it's no surprise we're getting more attention than ever from high profile influencers and racers. Visitors to the ProCharger booth had a blast meeting some of the more famous ProCharger enthusiasts. We had several celebrities lined up for meet & greets and autograph signings. The list included:

Street Outlaws/NPK
Ryan Martin, Shawn "Murder Nova" Ellington, Scott Taylor, Boddie, Nate Saylor, Giuseppe Gentile
TV/Influencers
Alex Palmeri (@LegitStreetCars), Steve Darnell (owner of WelderUp and host of Vegas Rat Rods on Discovery Channel), and Alex Hernandez (@SacSpeedShop)
Top Fuel Racers
Alex Laughlin, Clay Milliken, and TJ Zizzo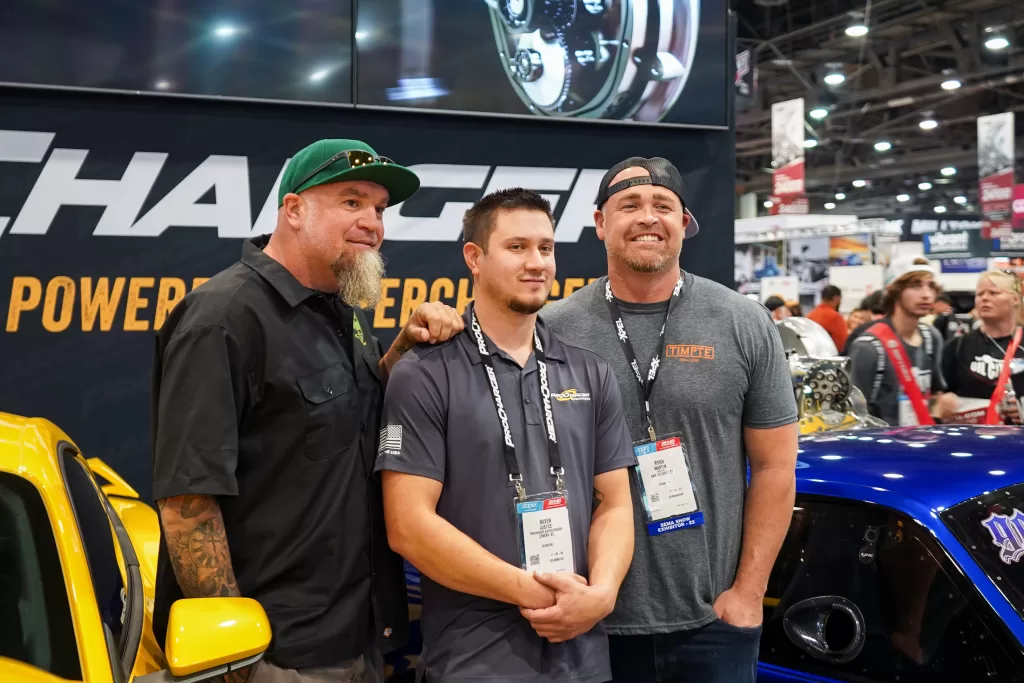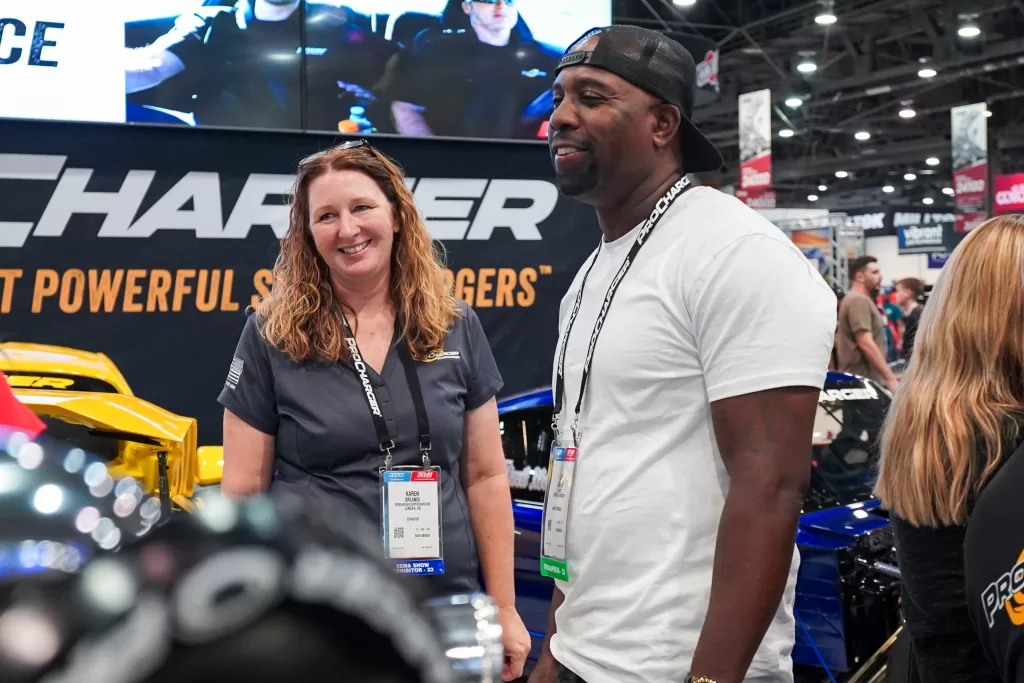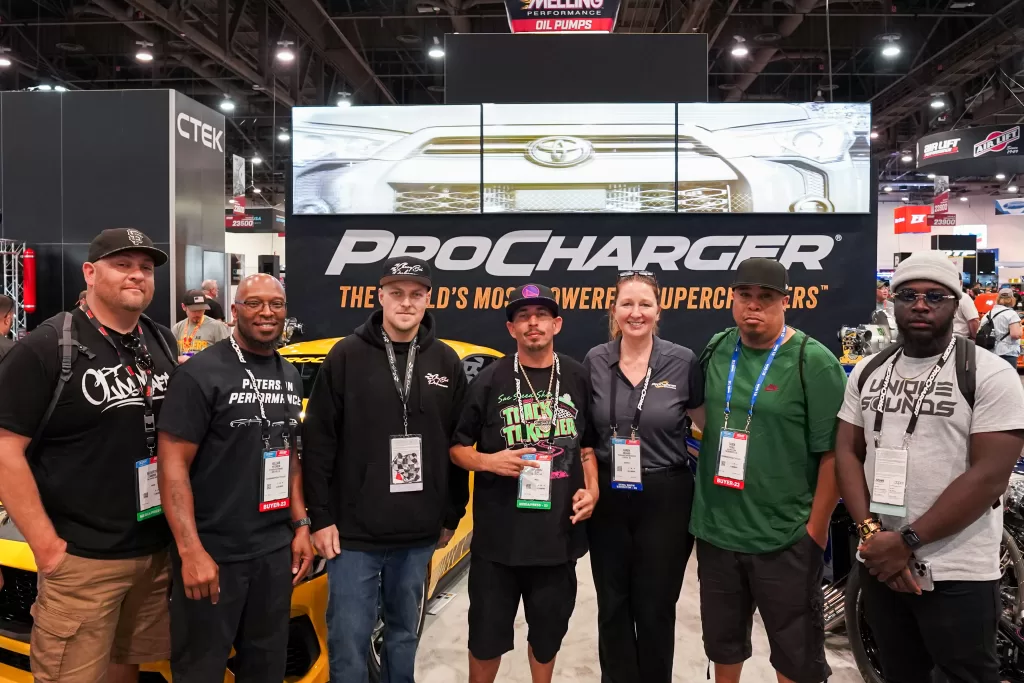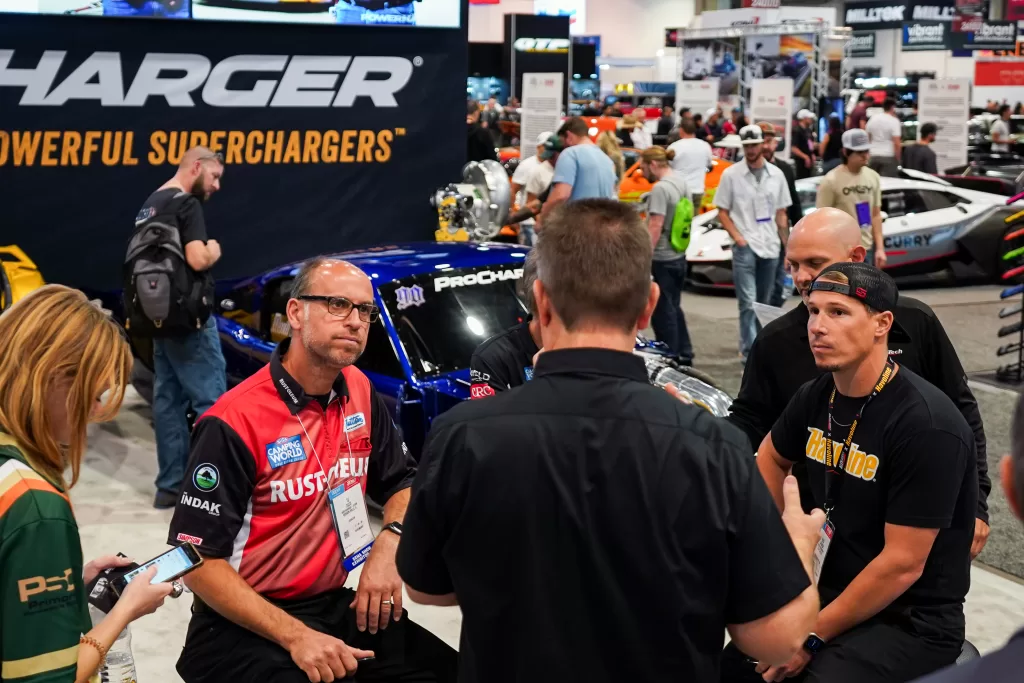 ---
NEW PRODUCTS FEATURED AT SEMA
This year we highlighted our newest products in the New Products Showcase, particularly our 725+hp C8 Corvette Convertible System and our Accessory Drive Kits for LS/LT/SBC/BBC. ProCharger engineers have been busy this year. Visit the SEMA New Products Showcase to see the new products we pushed out in 2023.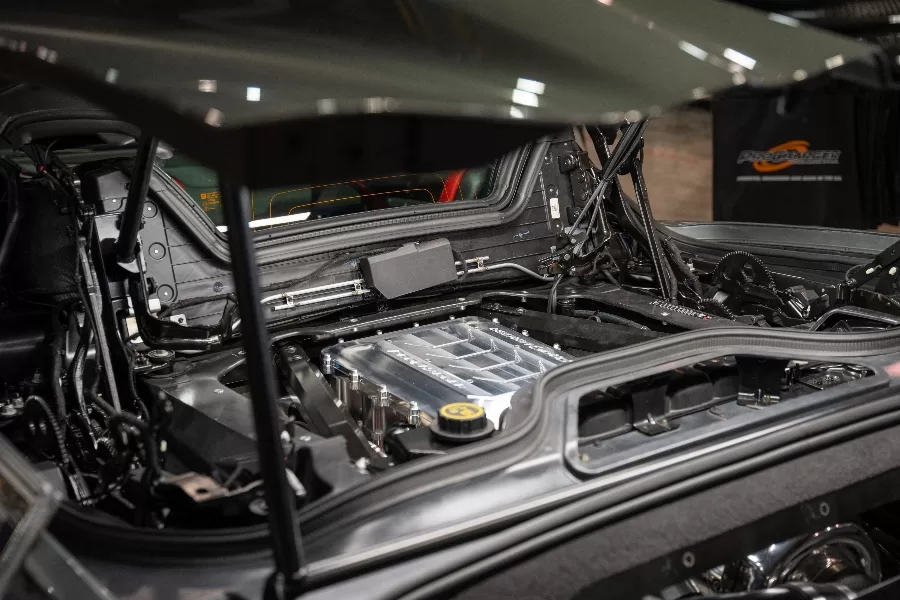 SOCIAL MEDIA COVERAGE WAS BEST EVER
Starting with the loading of the cars during setup, we were thrilled to see all the social media coverage of our booth. Here are a few examples of what we posted, but you can find hundreds of other social media account with ProCharger booth content. Be sure to follow us on Instagram, Facebook, and/or YouTube to see all the ProCharger-related posts.
---
PROCHARGER SUPERCHARGERS SHINED AT SEMA
As always, the grand entrance of the performance-pushing F-4X, especially when showcased in conjunction with an all-billet Proline engine, left a lasting impression on visitors. Moreover, our display boasted an impressive lineup of supercharger head units, examples of our new serpentine accessory drive kit, and even a surprise unveiling of an EXTRA LARGE blower made by our sister division, Inovair. Everyone who saw the Inovair blower took pictures with it.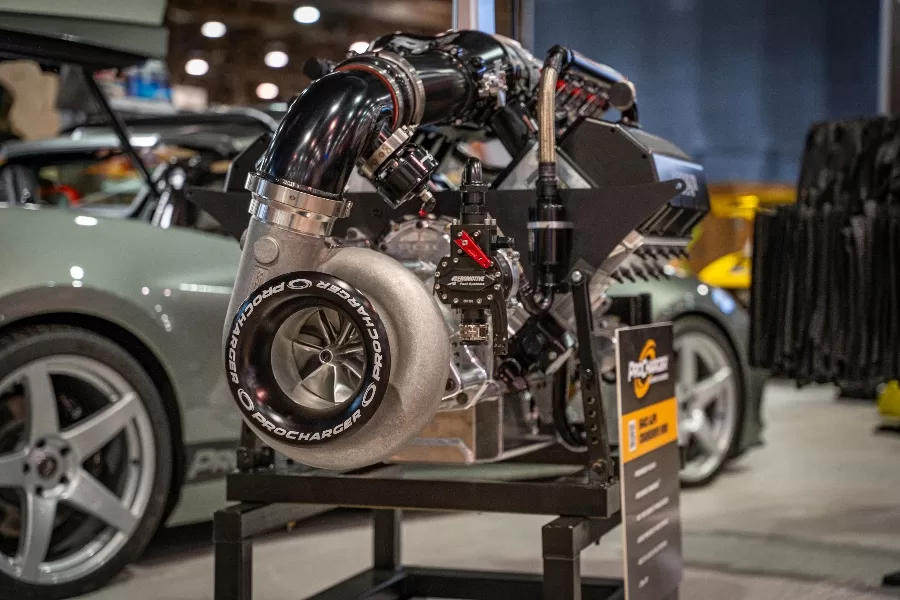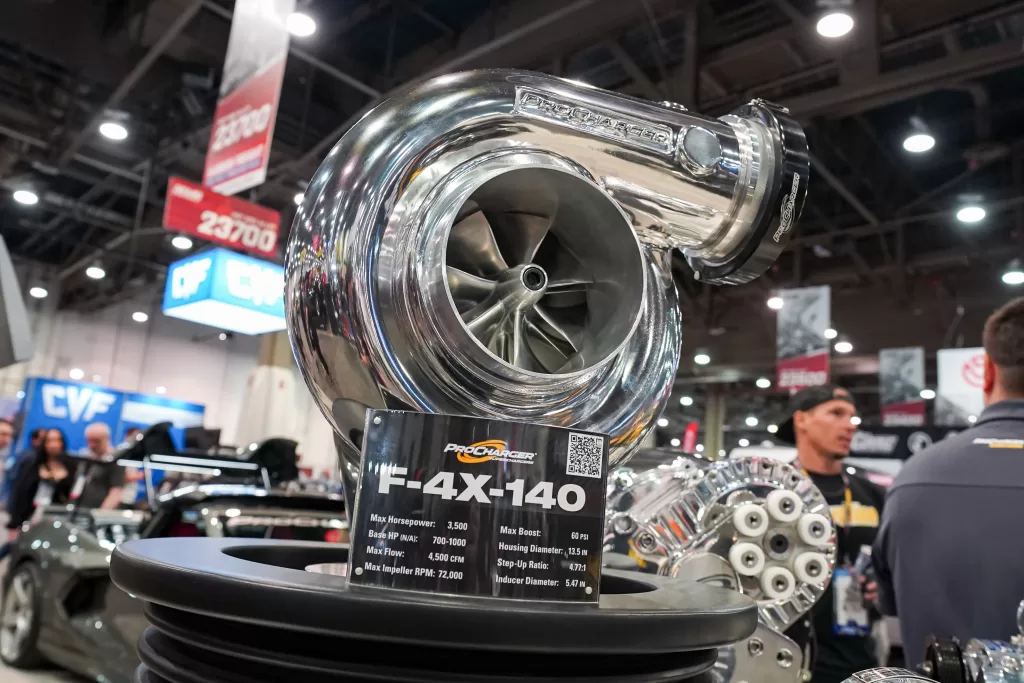 Next up: PRI 2023. See you there for even more high-octane performance from The World's Most Power Supercharger company!