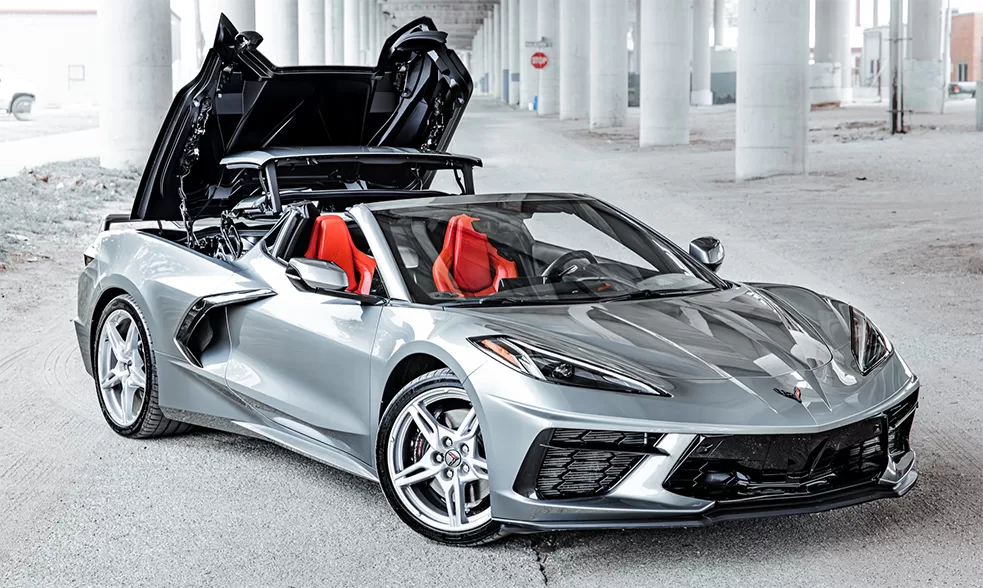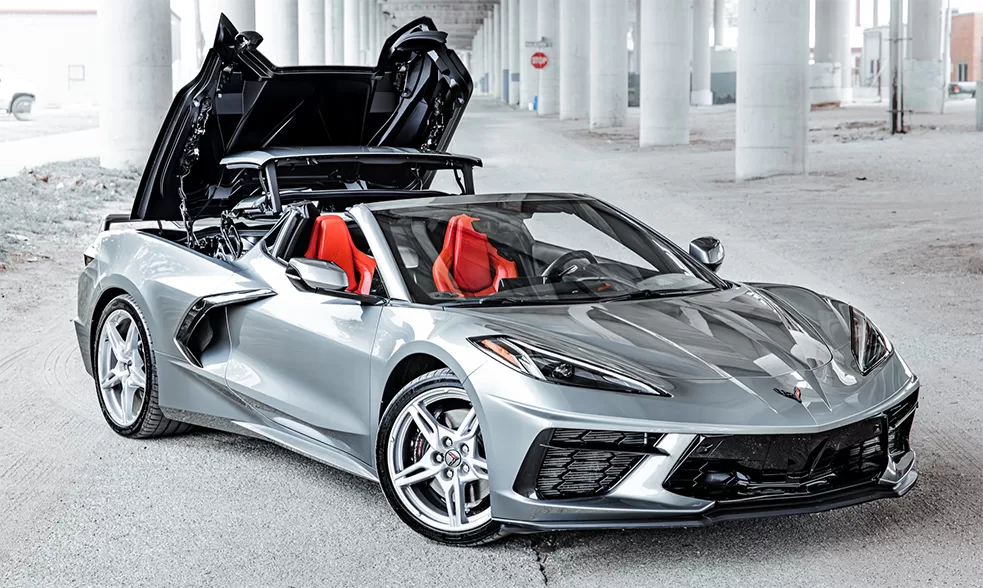 2023-2020 CORVETTE C8 HTC (LT2)
GET 45%+ MORE POWER
Just like with the C8 coupe systems, adding a ProCharger supercharger to your C8 hard top convertible (HTC) will provide up to 170-230+ more horsepower to an otherwise stock LT2 engine (including stock exhaust, transmission, and internals).
C8 SUPERCHARGER SYSTEM HIGHLIGHTS
A ProCharger is the best power adder for many reasons:
• Systems up to 230+ more HP on pump gas
• Capable of 900+ HP on modified applications
• No engine or trans removal needed
• No permanent modifications (fully reversible/removable)
• Complete turnkey systems
• Systems ready to ship to you or your installer
• Factory drivability and durability
• OEM convertible functionality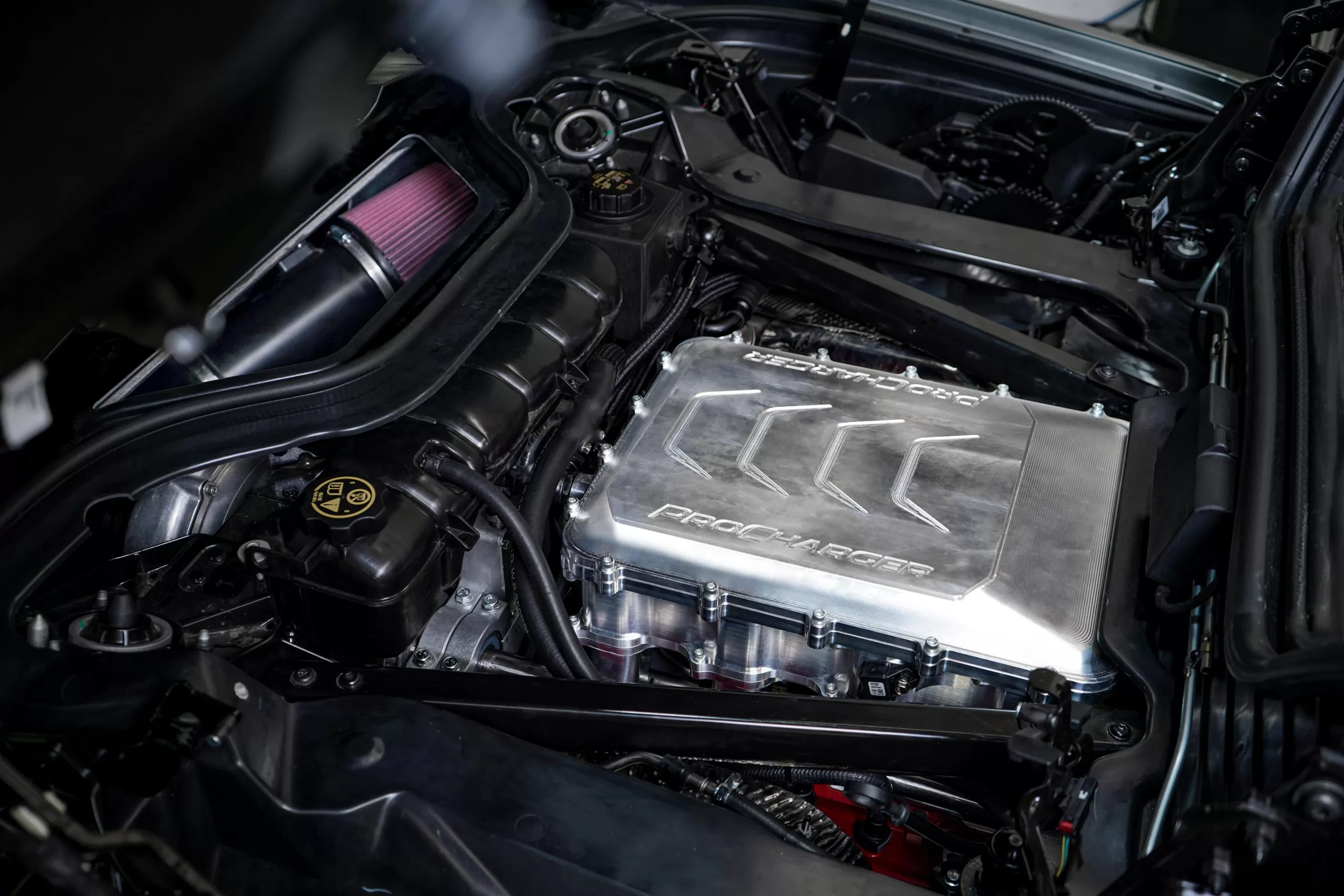 WHY CHOOSE PROCHARGER
• 30 Years of Innovation
• Largest Power Gains
• Coolest Charge Air Temps
• Street Legal Systems
• OEM Quality and Appearance
• Best Service & Product Support
• Most Kits Ship Within 2-3 Days
• Proudly made in the USA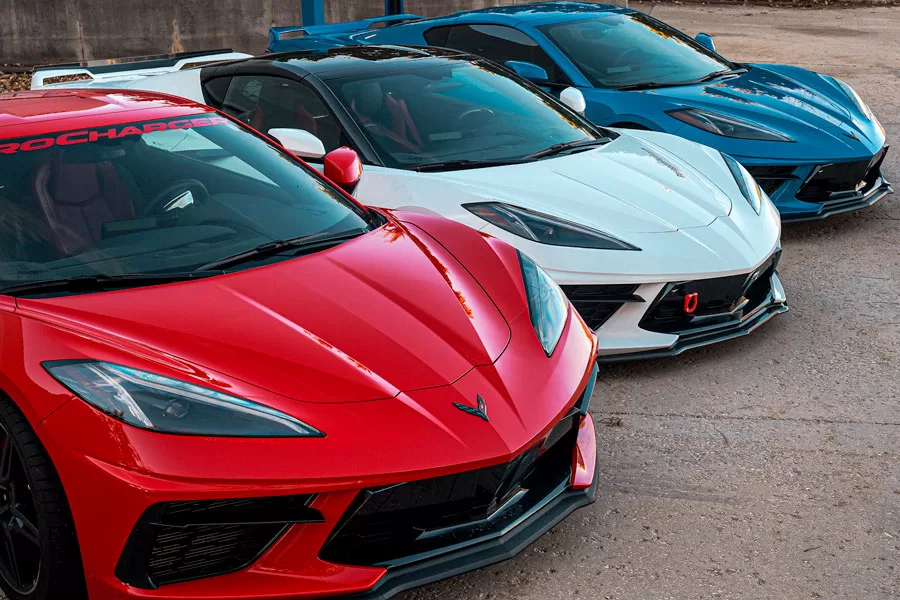 HAVE A COUPE?
ProCharger was the first to introduce the world's most powerful supercharger kit for the C8. Our coupe C8 systems offer the same 5psi, 170hp gain (HO) and 7.5psi, 45% hp gain (Stage II) as the HTC systems.  If you have a C8 coupe, please visit our C8 coupe page to Build and Price.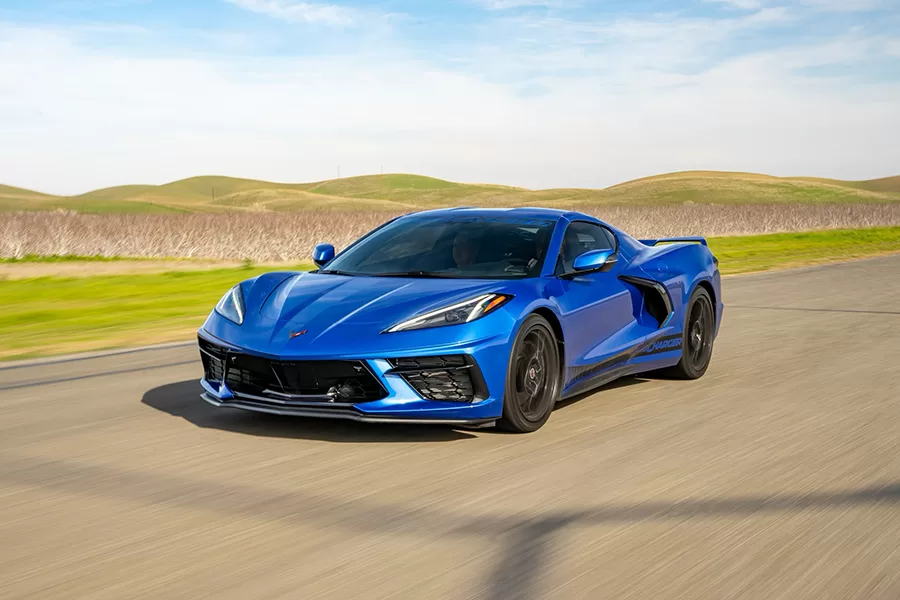 CHOOSE THE SYSTEM BEST FOR YOU
STAGE II SYSTEM
• 7.5 psi, up to 45%+ / 230+ more crank HP
• Produces the coolest charge air temps and largest power gains
• Bolt-on installation (no permanent modifications)
• Easiest installation, only requiring common hand tools (no engine removal)
• Air-to-water intercooler system
• CNC Billet intake manifold
• Robust CNC billet bracket system
• Self-Contained ProCharger head unit
• For stock engine and stock exhaust
• PCM calibration included
• Part #: 1KC612-SCI
For Options and More Details, see the main C8 webpage.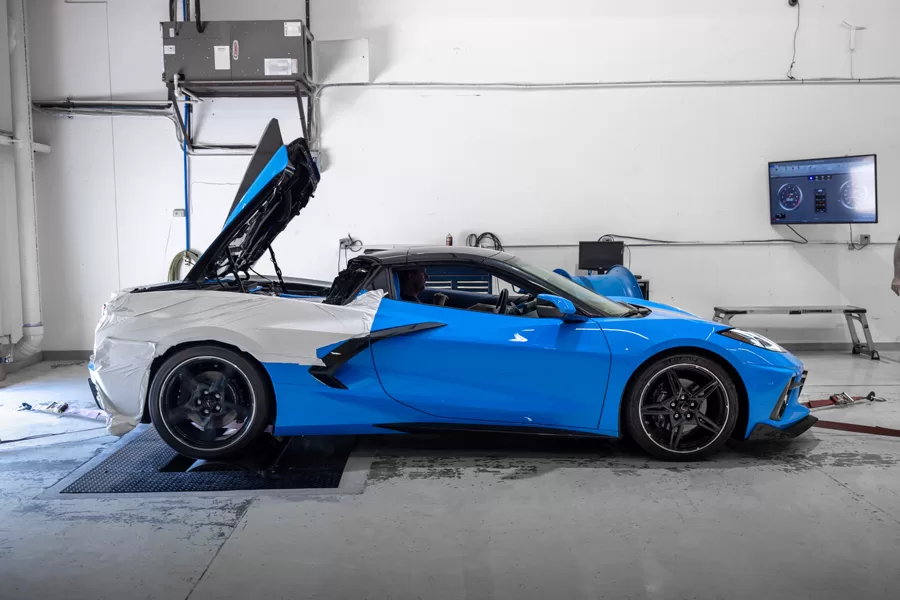 HO SYSTEM
Same as Stage II System except
• 5 psi, up to 170 more crank HP
• Part #: 1KC512-SCI
For Options and More Details, see the main C8 webpage.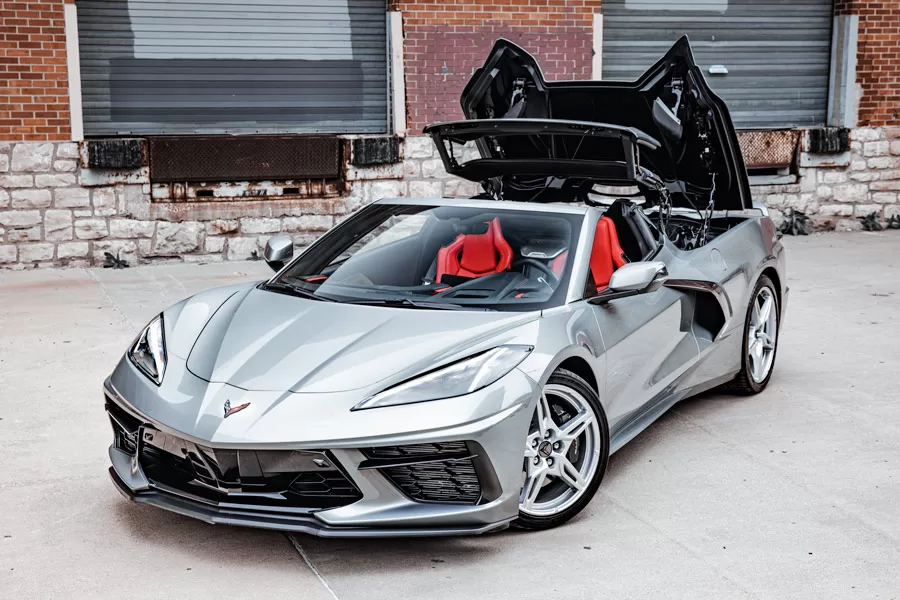 HAVE VEHICLE MODS? GET A TUNER KIT!
If you have, or plan to add in the future, other vehicle modifications, like experimenting with alternative fuels such as race fuel, E85 fuel, and methanol supplemental fuel, or changing engine components like heads, headers, exhaust, and cams for the engine, then a Tuner Kit is the best option for you. These kits make sense for someone wanting to perform custom tuning of the car and push the envelope in performance.
Tuner Kits are identical hardware to full systems, except they do not include tuning or fuel components. Tuner kits are highly customized by the end user and are, therefore, not emissions certified.
STAGE II INTERCOOLED TUNER KIT
Same as Stage II System except:
• Intake manifold includes port injector bungs
• Custom boost level and head unit options
• Does not include tuning, fuel system, or timing control
• For modified engines and exhaust
• Part #: 1KC602-SCI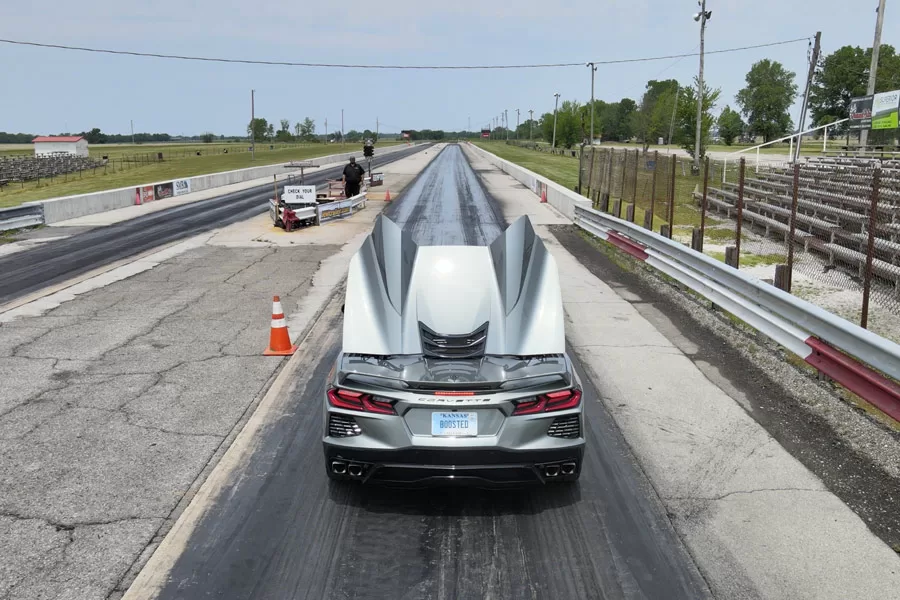 Want to learn about HO vs. Stage II, Tuner Kits vs. Systems, Intercooling tech and much more? Click the button below to visit the ProCharger 101 page.
FEATURED IN LSX MAGAZINE
"The first thing that will catch your eye is the all-new fully-billet intake manifold. This piece of milled billet jewelry not only safely fits under the convertible's factory engine cover, but it also features a high-efficiency dual-pass air-to-water-intercooler…" – LSX Magazine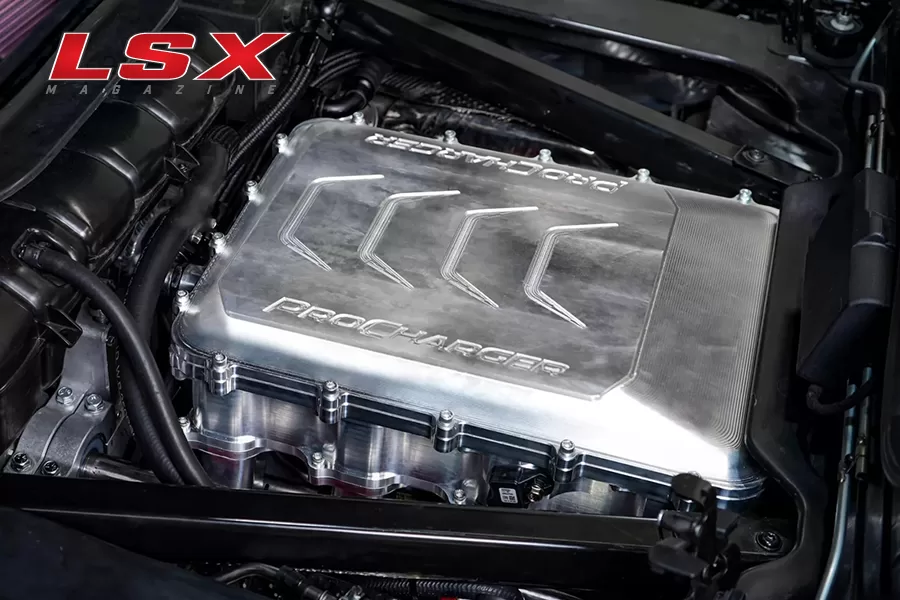 BUILD & PRICE
HO System starting at $21,299.
Stage II System starting at $21,699
Stage II Tuner Kit starting at $18,299.
Pricing on these units varies by configuration. Configure your purchase now.
NOTE: THIS PRODUCT IS NOT INCLUDED IN THE BFCM SALE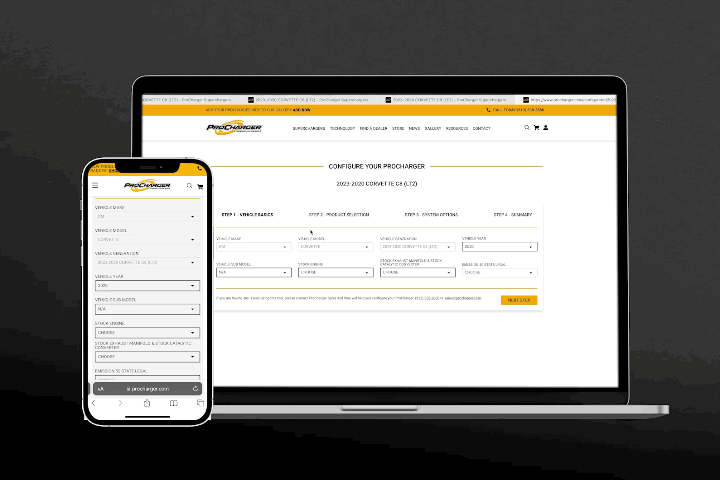 FIND A DEALER NEAR YOU
Looking to make a purchase or a shop to install? We have a large group of dealers ready to serve you with your ProCharger needs. Click below to find a dealer near you!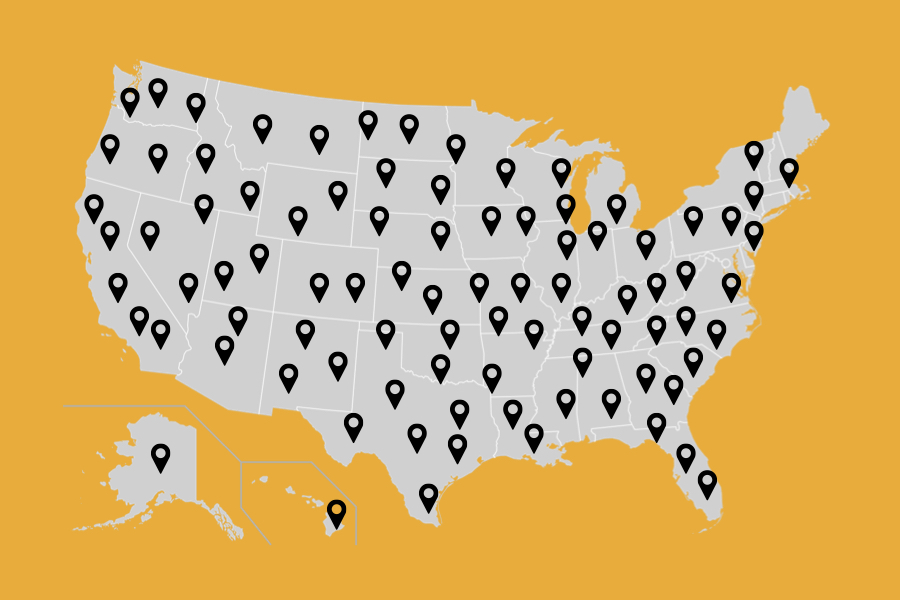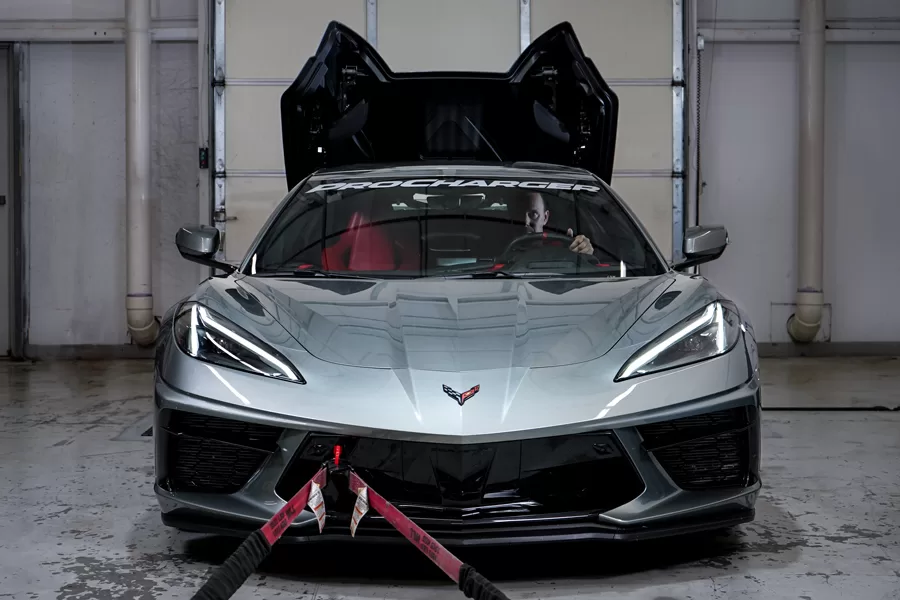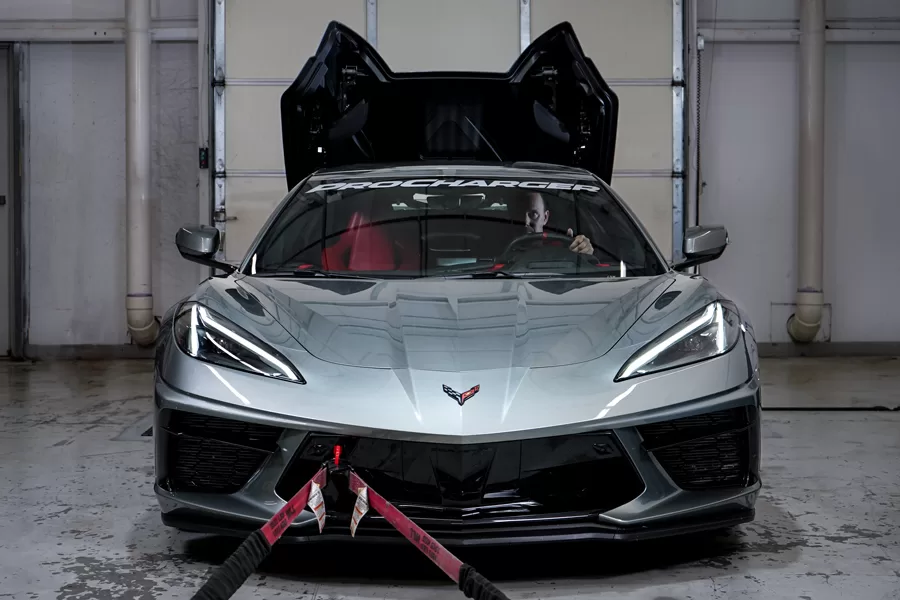 SPEAK TO AN EXPERT
Click to call our sales staff or email us if you need any help. We will be happy to assist you with any questions you may have.
Mon – Fri 8am – 5:30pm CST
Phone – (913) 338-2886
Sales Email – [email protected]
Get a Catalog
Our catalogs feature much of this detail. You can either download a copy or have one mailed to you free of charge.
CALIFORNIA EMISSIONS COMPLIANCE INFO (CARB)
California approved products for street legal use (complete systems) will have an associated CARB EO# for compliance. For a full list of California and 50 state street legal systems, click below.
MORE ABOUT PROCHARGING GM VEHICLES
EMISSIONS COMPLIANCE
ProCharger offers Executive Orders for Emissions Compliance (EO) from California Air Resources Board (CARB) for many of our most popular car, truck and SUV applications. If you live in California, we can only sell you products with EO certification. Check out our full list of EO offerings.