PROCHARGED FREEDOM F-150 MAKING NASCAR APPEARANCES
Making it's stunning debut at the 2009 SEMA Show, Malibu Customz' ProCharger-equipped 2009 Ford F-150 "Freedom Truck" will be making numerous appearances at selected NASCAR races in 2010. Check out the current schedule of appearances here and be sure to see this incredible truck in person if you can – the air-brushed paint scheme is an amazing tribute to all branches of the service. We've also heard that the Freedom F-150 is slated for an appearance in upcoming issue of Truckin' magazine.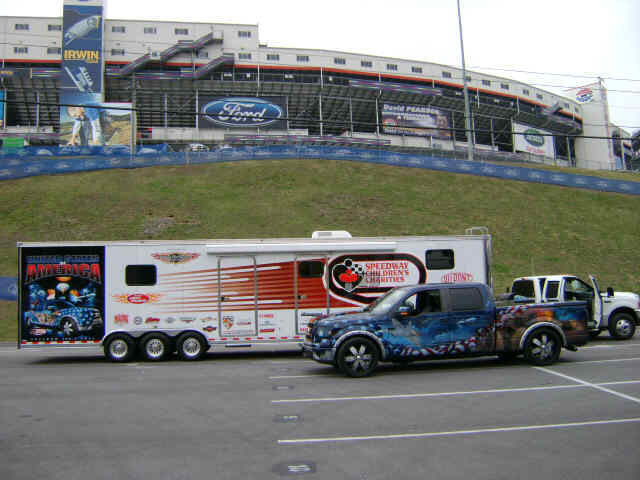 In conjunction with Speedway Children's Charities, the Freedom Truck made it's NASCAR debut at Atlanta Motor Speedway, followed by a stop at the always popular Bristol Motor Speedway. NASCAR legend Bobby Allison even stopped by and autographed the truck for the crew from Malibu Customz.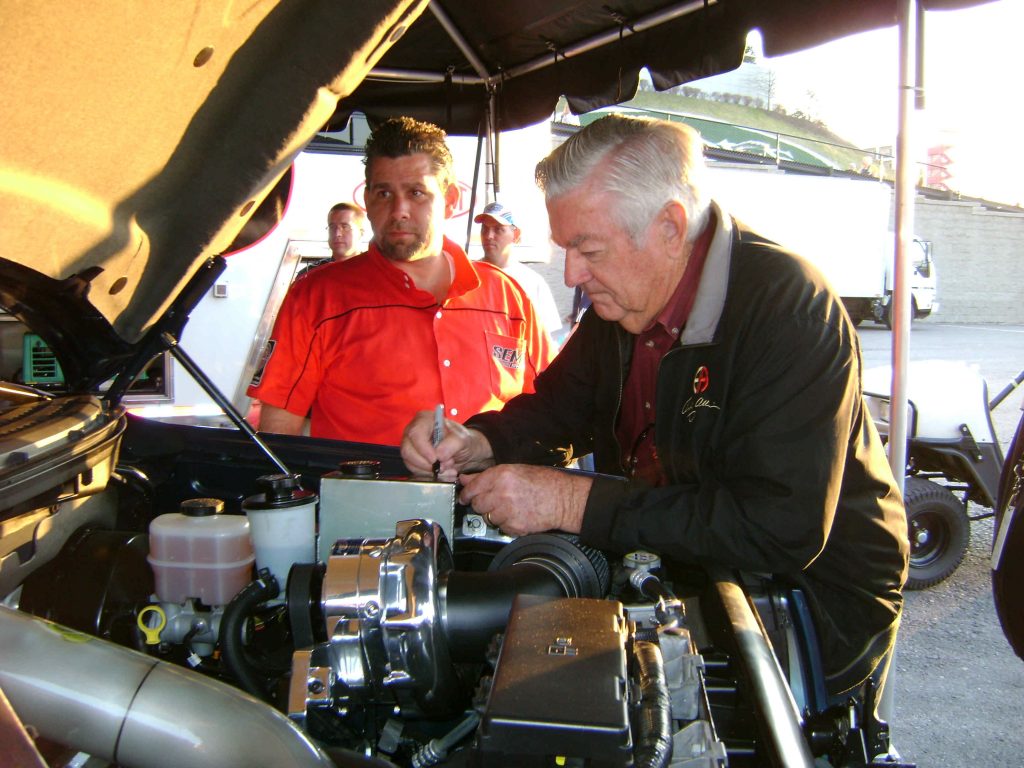 This Freedom F-150, along with another cool custom Ford from KDaddy'z Kustoms, were included in Ford's 2009 SEMA display where they drew crowds day after day and were excellent ways to debut the ProCharger intercooled supercharger systems for the new trucks and their 5.4L 3V engines. Check out ProCharger's industry-leading lineup of truck and SUV intercooled supercharger systems here.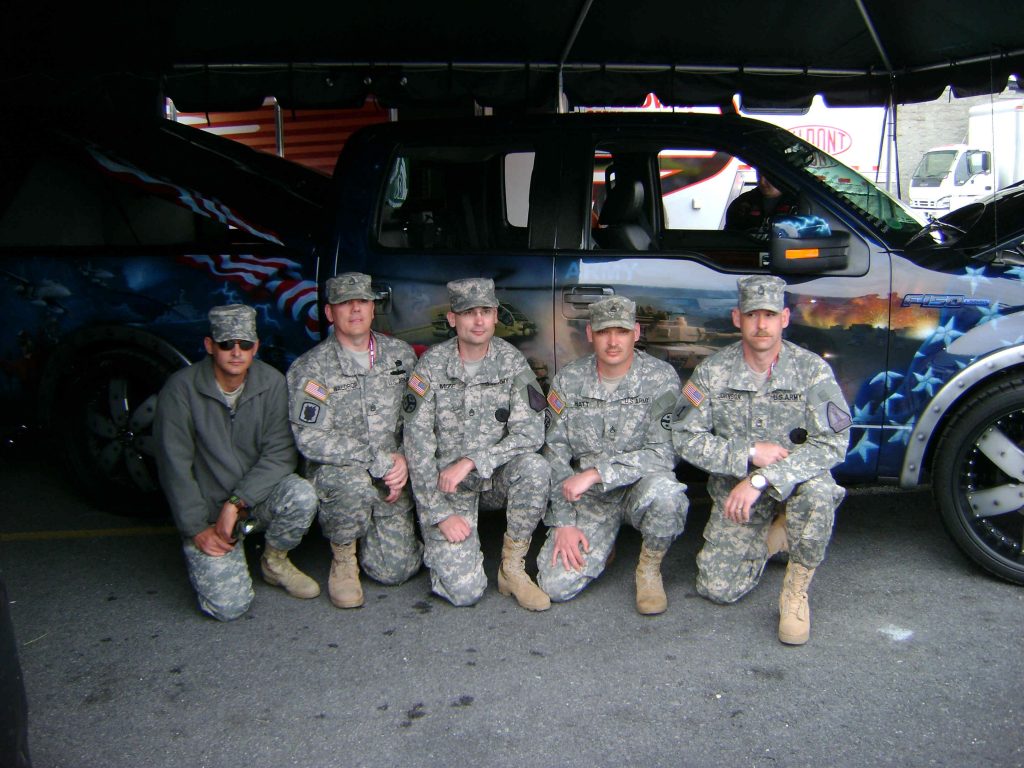 ProCharger is proud to be part of the Ford Freedom Truck National Tour for 2010 and salutes all men and women who have chosen to serve our country – thank you!