NEW RACE PRODUCTS: NEW DRIVE SYSTEMS, NEW VALVES, NEW PROCHARGERS!
FILLING THE GAP FOR ULTRA-HIGH HP STREET AND RACE MACHINES:
The ProCharger engineers have been hard at work in 2020 to get everyone ready for the 2021 season, and are pleased to announce not just 1, but THREE major new product highlights…
1) New drive system for BBC's
2) New supercharger head unit
3) New bypass valve
So let's get this blog rolling to discuss these awesome new supercharger products!
---
PROCHARGER BIG BLOCK CHEVY REVERSE BELT DRIVE SYSTEM:
Big power handling in a compact package! We knew loads of folks are loving the results from our ProChager CrankDrive systems. However, not everyone has the space to be able to use one. Thankfully the awesome engineers have created the perfect solution. A reverse belt drive system, that can support massive HP, while clearing vital steering and chassis components found in dedicated street cars and trucks (and even dragsters).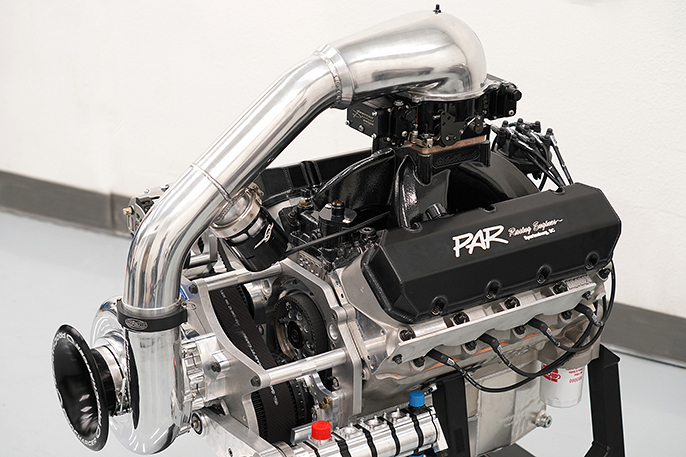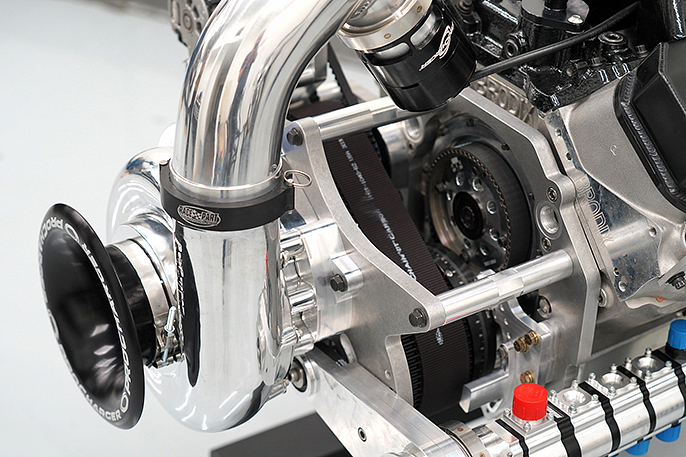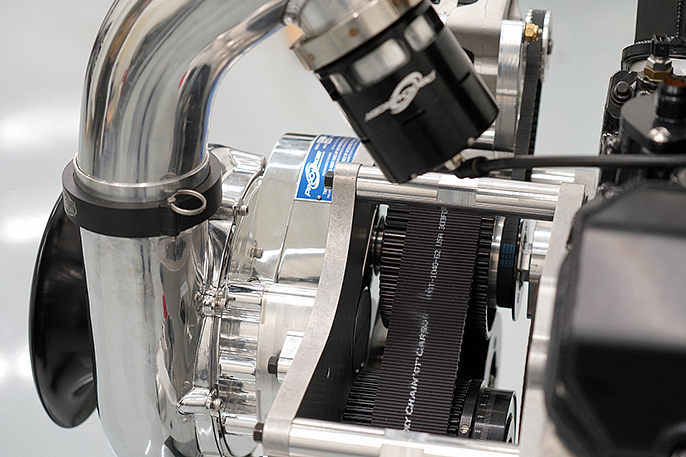 KEY FEATURES:
1 – Engine mounting bracket
2 – Supercharger mounting bracket
3 – Crank pulley and hub adaptor
4 – Optional alternator mount
5 – Optional fuel and oil pump drive mount
PRICING AND PART NUMBER:
Retail pricing starting at $2999
Part # 4BD-BBC-3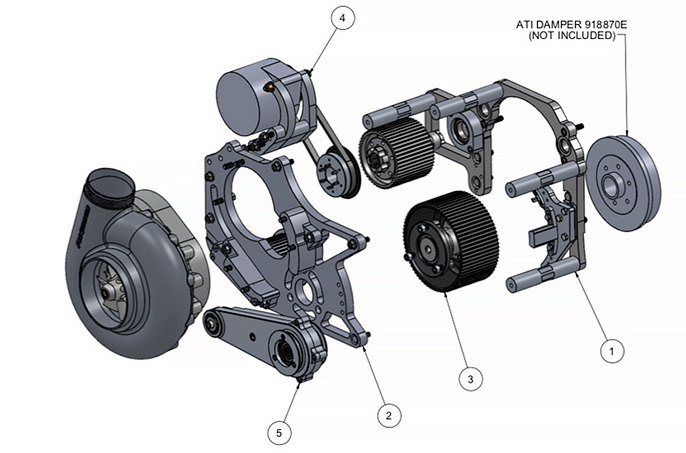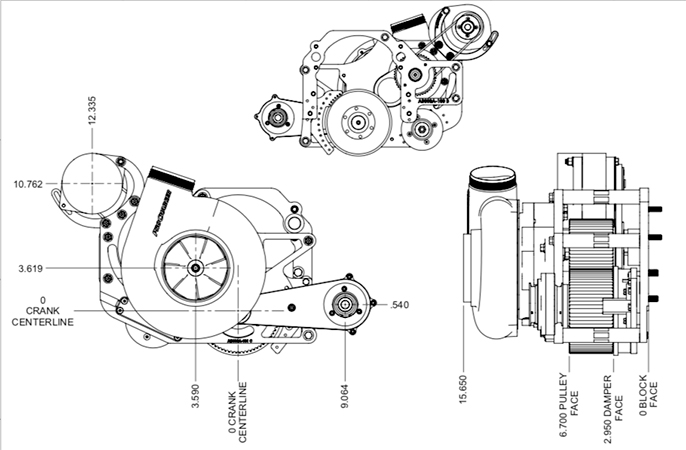 ---
PROCHARGER F-3D-106 SUPERCHARGER HEAD UNIT:
Looking for the most reliable way to make 1,400-1,800HP? Look no further as ProCharger has the ultimate head unit for dragsters to radial racers and even high HP street cars! Even though this supercharger was just recently released, it has already had some amazing success on both the racing circuts and those dyno testing for next year's heads-up classes.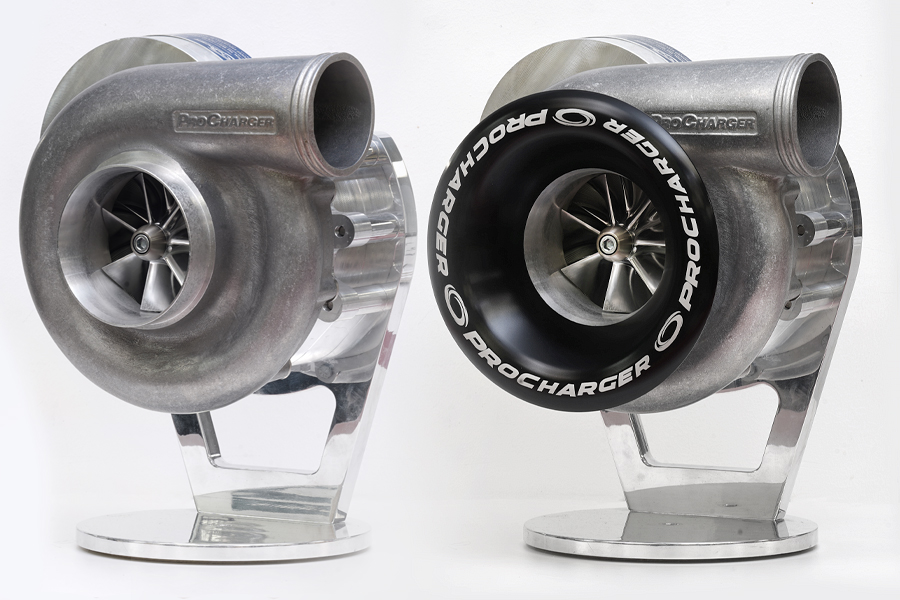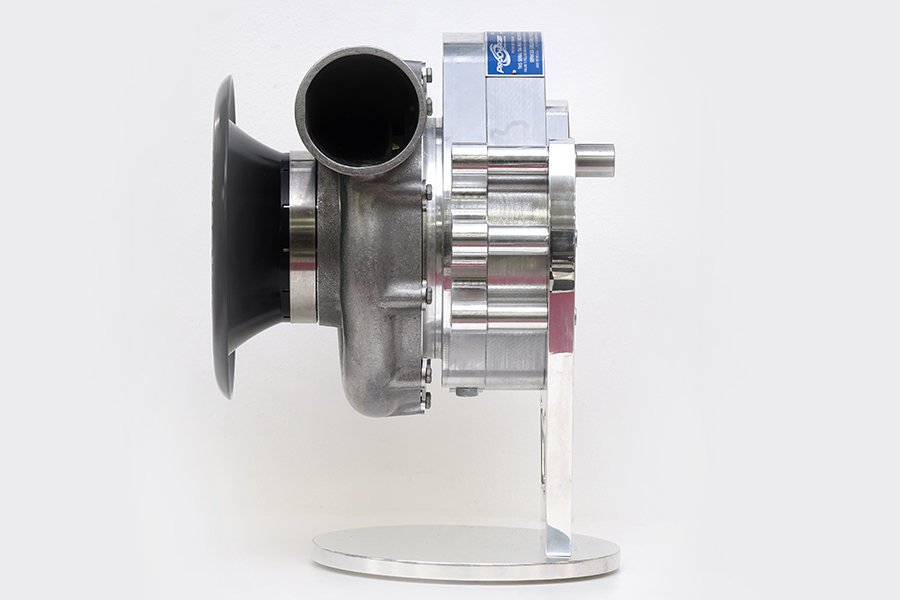 Combining the bulletproof F-3 gear case, with a compact 10.5 volute (that many will recognize from the F-1X and F-2 superchargers) we have created the perfect class legal supercharger for the 2021 season and beyond. Even for those not racing in class racing, this supercharger is the perfect complement for big power streetcars, boats, and trucks using CrankDrives or cog / Gilmer belt drives.
KEY FEATURES:
– Legendary F-3 gear case
– Compact 10.5″ volute
– Class legal 102mm and 106mm trims
PRICING AND PART NUMBER:
Retail Pricing starting at $5799
Part # PC314A-106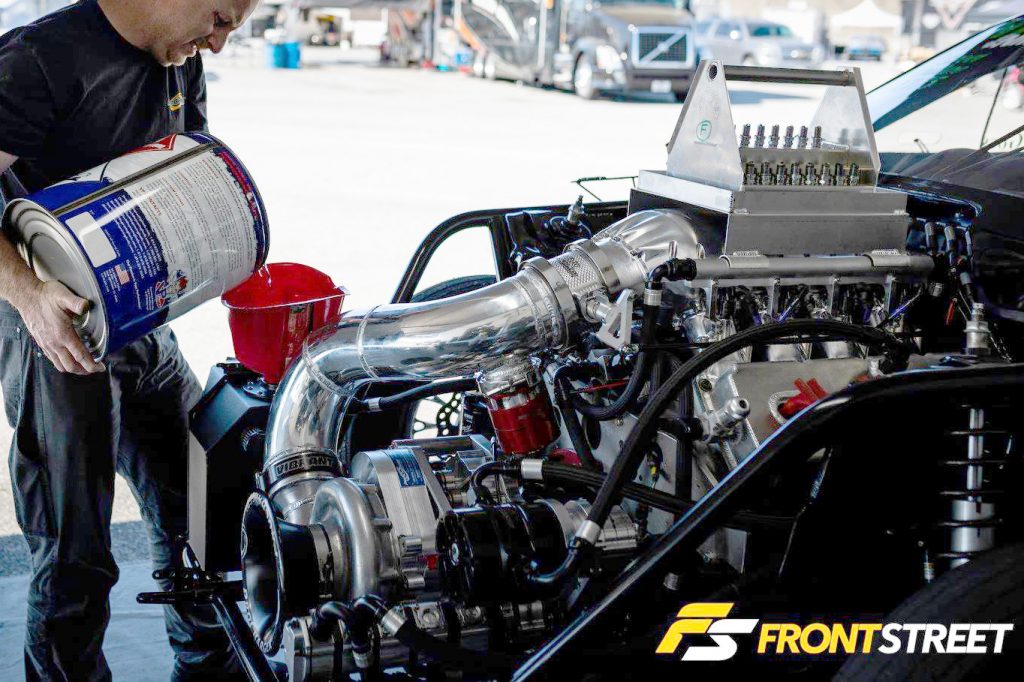 ---
PROCHARGER COMPETITION BYPASS VALVE:
Designed with the Pro Mod racer in mind; compact, light, and fast-acting. For use in applications where an F-3R-136, F-3R-140 or F-3X-140 is needed. For use as a pair for power levels above 3,000hp.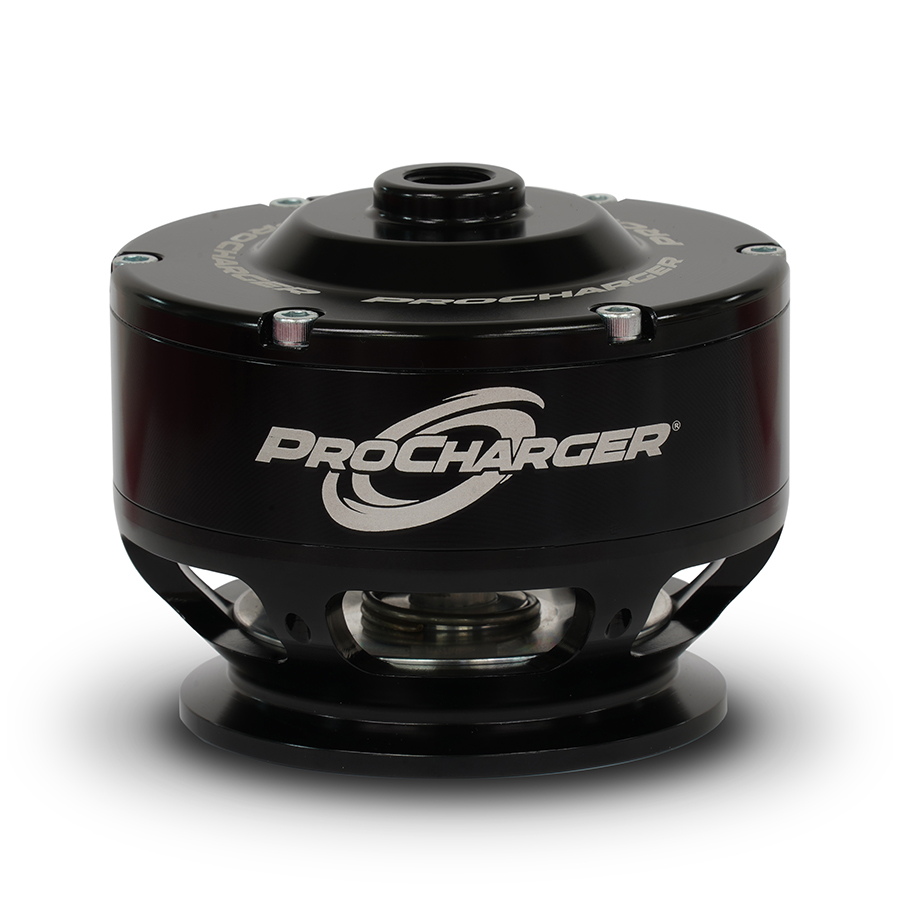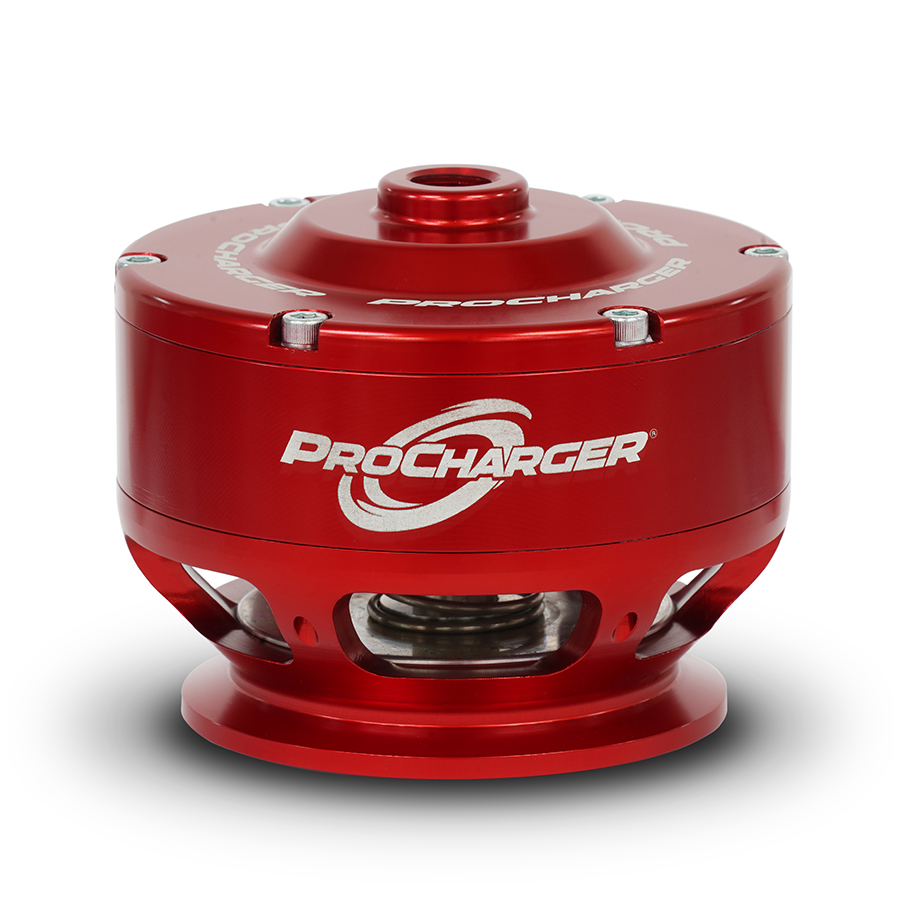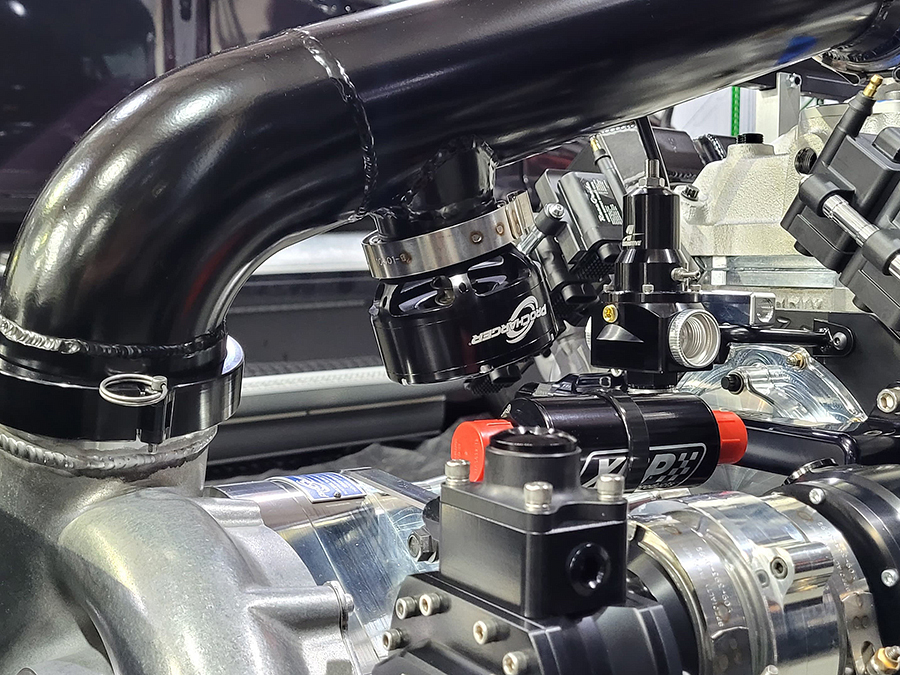 KEY FEATURES:
– 2.5″ (63.5mm) outlet
– Vband mounting
– Ultra fast operation
– Available in black or red
PRICING AND PART NUMBER:
Retail pricing starting at $499
Part # 3FASS-023 (black)
Part # 3FASS-024 (red)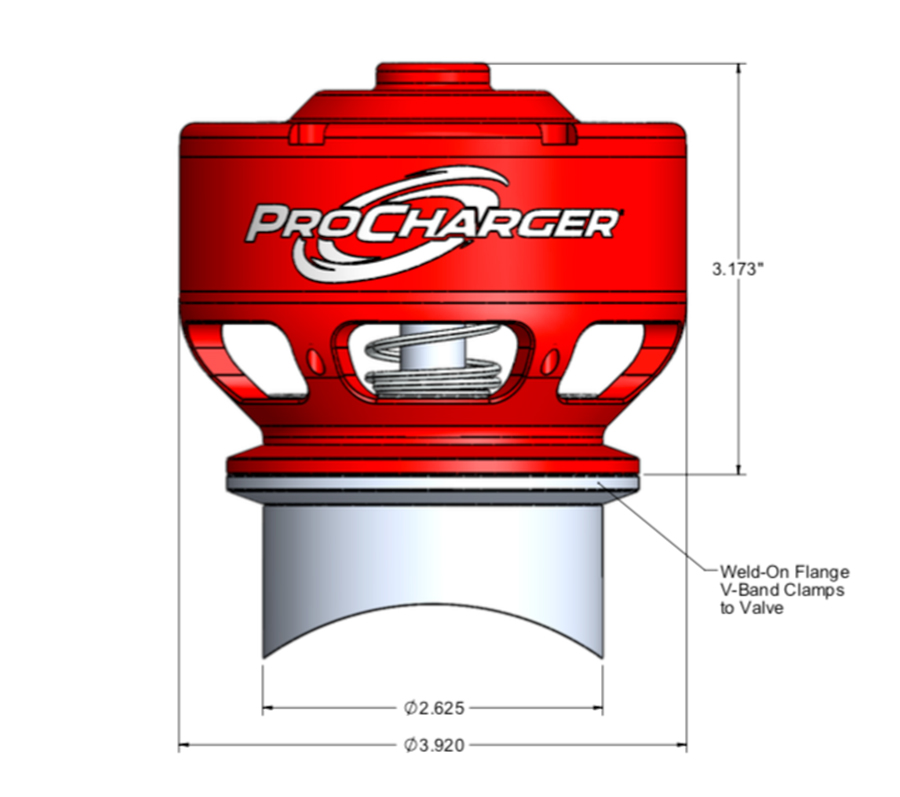 ---
LOOKING FOR MORE INFORMATION ON THESE AWESOME PRODUCTS?
Give our racing staff a call or an email at the following contact methods below. We will be happy to assist you with any technical questions you may have about our systems, and the results you can expect. Thanks for reading!
Phone – (913) 338-2886 M-F 8:00am – 5:30pm CST
Racing Email – [email protected]