Introducing: LS Engine Accessory Drive Kit
That's right! Calling all LS engine owners who love supercharging. You asked, we answered. We are proud to announce the launch of our newest product, a serpentine accessory drive kit for LS engines.

Add Accessory Kit Now, ProCharger Later
Designed specifically with supercharging in mind, the flexibility of our new Accessory Drive Kit will save you time and money. We understand project vehicles often mean you need to do modifications in steps. Install our drive now, which looks and functions amazing, and easily add the ProCharger later, with no major disassembly required.
Available in Multiple Configurations
We know that not all projects run full accessories, so we developed this kit to be compatible with any configuration you may have. No A/C?…No problem! No power steering?…No Problem! Not only that, these kits are compatible with ProChargers ranging from the P-1SC-1 to the F-1X head unit.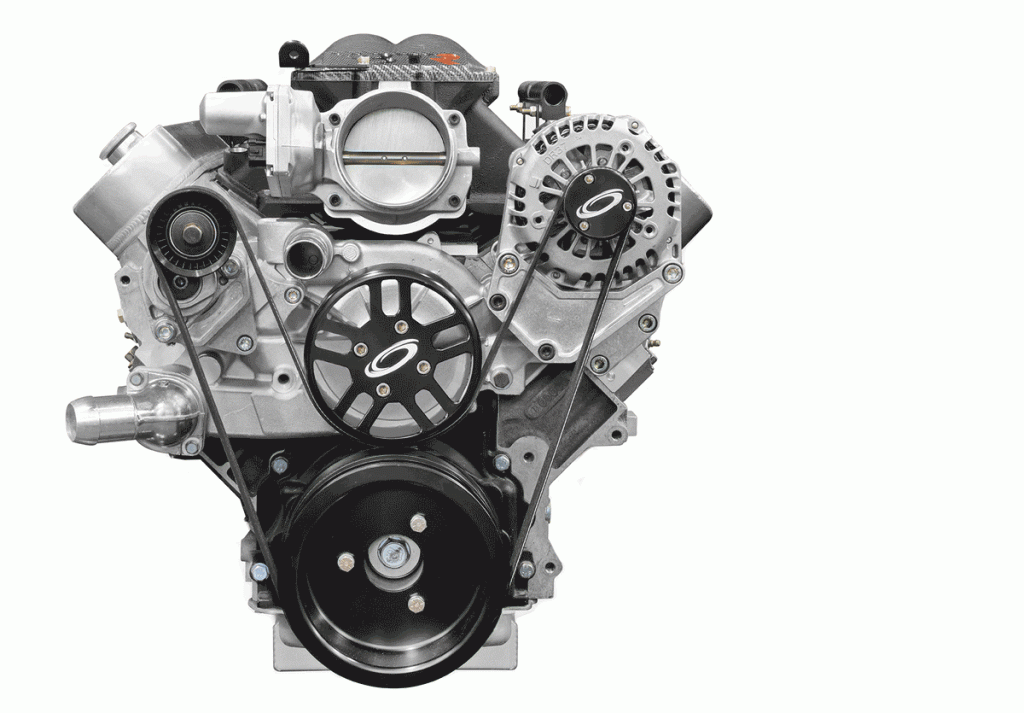 Compact Design
Our engineers created a sleek design that functions as good as it looks, while maintaining a tight fit for snug engine bays. The design features a 6-rib accessory belt drive that sits forward to allow an 8 or 10-rib supercharger drive belt to be placed behind it (now or later). Heavy-duty, spring-loaded tensioners are used on both belt drives for virtually maintenance-free operation, even after years of high load, high rpm use. To assist in different engine configurations, the supercharger outlet can face either direction.
Learn More
Get the dimensions to check for fitment. Find out all the details on the accessories and options available.
Want to learn more about adding boost to your vehicle?
Give our sales staff a call or email us at the following contact methods below. Or you can click HERE to find a dealer nearby to help out with your vehicle. We will be happy to assist you with any technical questions about supercharger systems and the results you can expect.
Phone – (913) 338-2886
Mon – Frid 8am – 5:30pm CST
Sales Email – [email protected]
Tech Email – [email protected]