FIRST-TO-MARKET: PROCHARGER SYSTEMS FOR 2009 FORD F-150
Once again, ProCharger is first-to-market with not just one, but two air-to-air intercooled supercharger systems for the popular 2009 Ford F-150 trucks equipped with 5.4L 3V engines: an HO Intercooled System and a Stage II Intercooled System. Complete systems and tuner kits for the 2009 F-150 will be available September 25, and for 2009 Expeditions in the near future.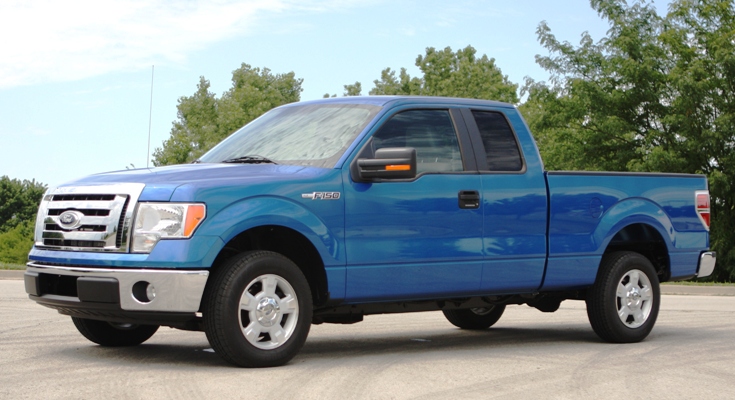 Bolt on 60-65% More Power!
The NEW ProCharger HO Intercooled System and Tuner Kit feature a new shared drive design for the P-1SC-1 supercharger, 2 core intercooler, all hardware and tuning. The Stage II System utilizes a heavy-duty dedicated supercharger drive system and includes a larger 3-core intercooler, tubing, and tuning. Both systems produce 60-65% power gains from 8-9 psi of boost on otherwise stock engines running high quality pump gas.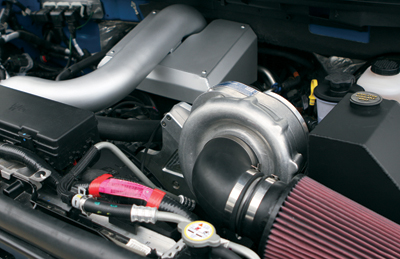 ProCharger Tuner Kits
For customers wanting to provide their own tuning, ProCharger HO Intercooled and Stage II Tuner Kits are also available. These ProCharger Tuner Kits for the 2009 F-150 omit tuning, but are otherwise identical to the complete systems.
Expanded Offerings for 2004-08 Ford Trucks
The ProCharger product line for 2004-08 F-150s and Expeditions has also been improved and features a NEW HO Intercooled offering with shared drive, and the existing offering with the dedicated belt drive has been improved and is now the Stage II offering. Both complete systems and tuner kits are available for 2004-08 model years, as well as 2009.
With the power you want, the underhood statement for show or just more power to go, ProCharger is the Ultimate Power Adder for your Ford F-150 or Expedition.
Check out the complete lineup of ProCharger Truck and SUV systems here.