ProCharger's C8 Supercharger Systems: New Product Releases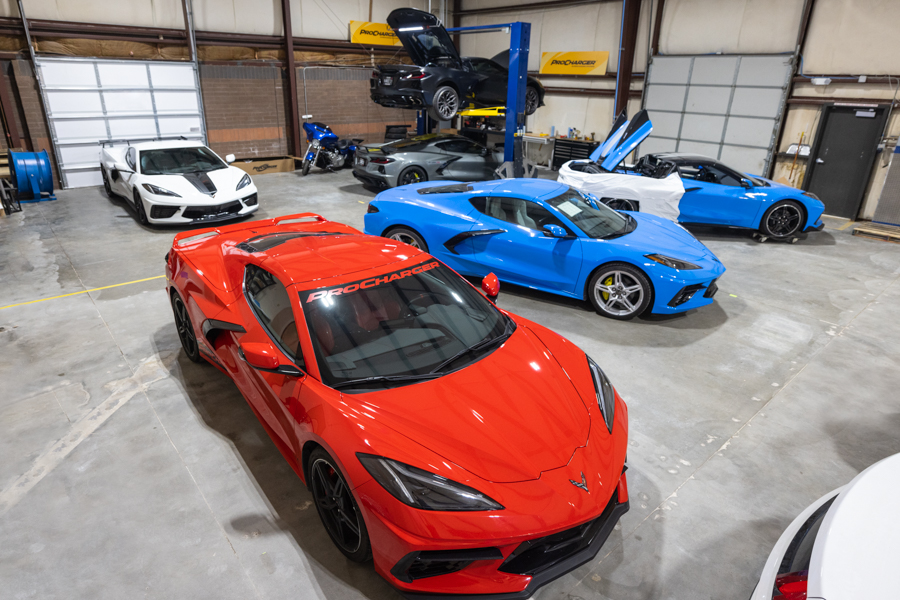 C8'S GALORE!
Development work on the C8 platform has continued at an aggressive pace. We are passionate about delivering the most power and highest quality solutions possible. Thanks to a fleet of our ProCharger-owned C8s, as well as others available to us, we have several new updates to share.
---
2023 CORVETTE C8R SUPERCHARGER SYSTEMS NOW SHIPPING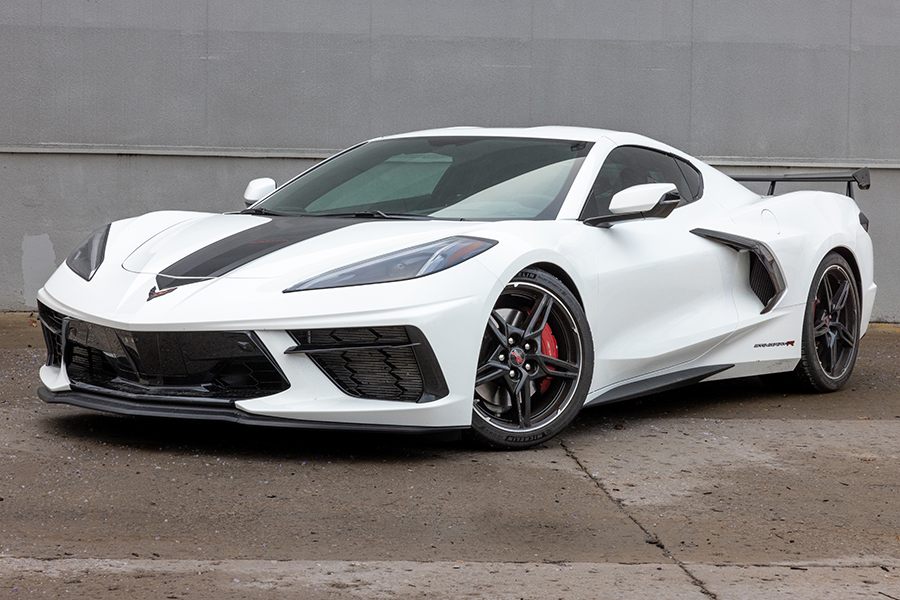 After confirming fitment and function, we are happy to announce the 2023 Corvette C8R is now shipping! Get up to 45%+ more power when you bolt on one of these systems. 100% ready to install, complete with fully recalibrated ECU / PCM when you purchase the HO or Stage II System. The reliability you demand, and the driveability you dream of.
And yes, it's designed so that your golf clubs and targa roof still fit as intended!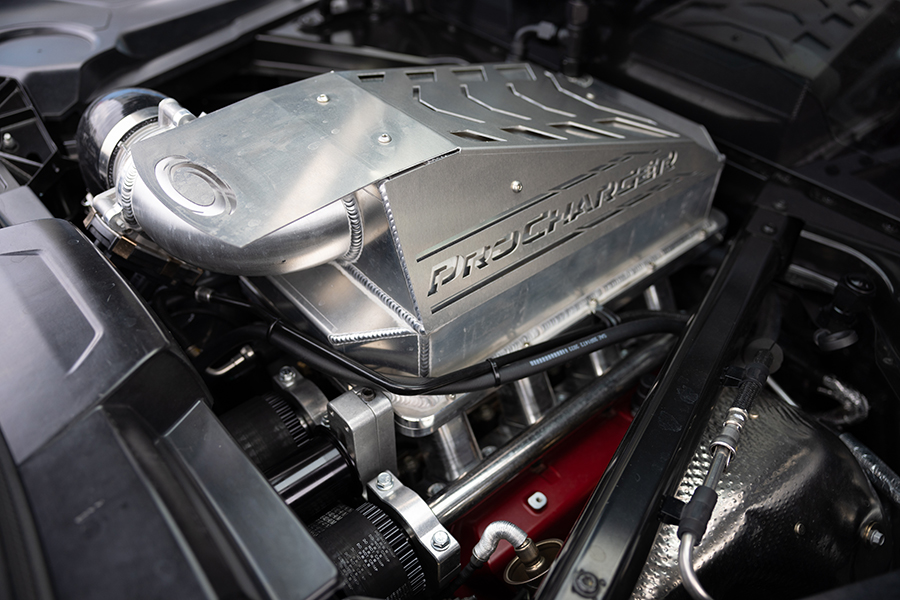 ---
PROCHARGER SUPERCHARGER FOR C8 CONVERTIBLE…COMING SOON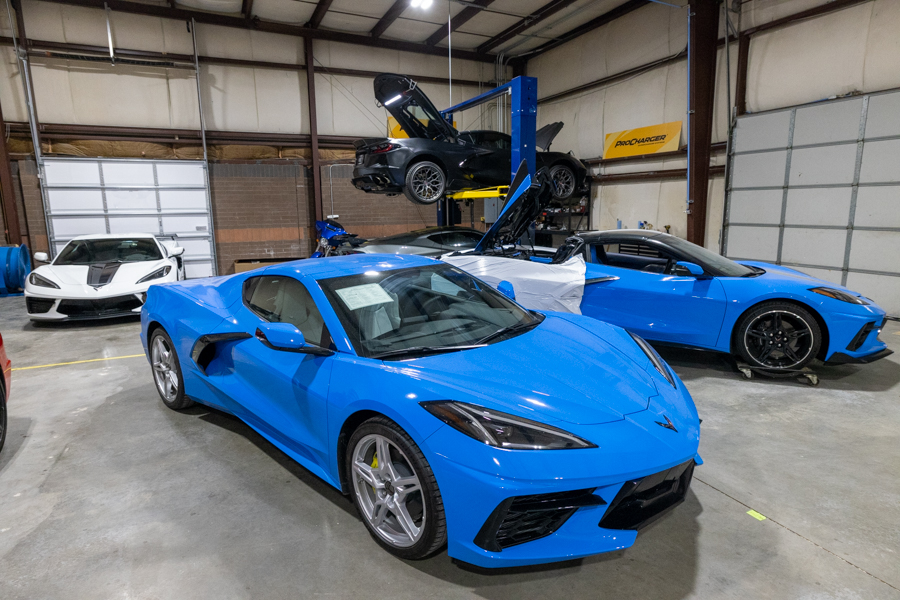 If you have been waiting patiently for a ProCharger system on the convertible C8, your wait is coming to an end very soon. We are super excited about the progress on this system. Not only will it revolutionize the fun factor on the convertible, but the compact design solutions are impressive to say the least. Keep monitoring procharger.com for the official production release date on the C8 convertible system.
---
PROCHARGER'S C8 FLEET HITS THE ROAD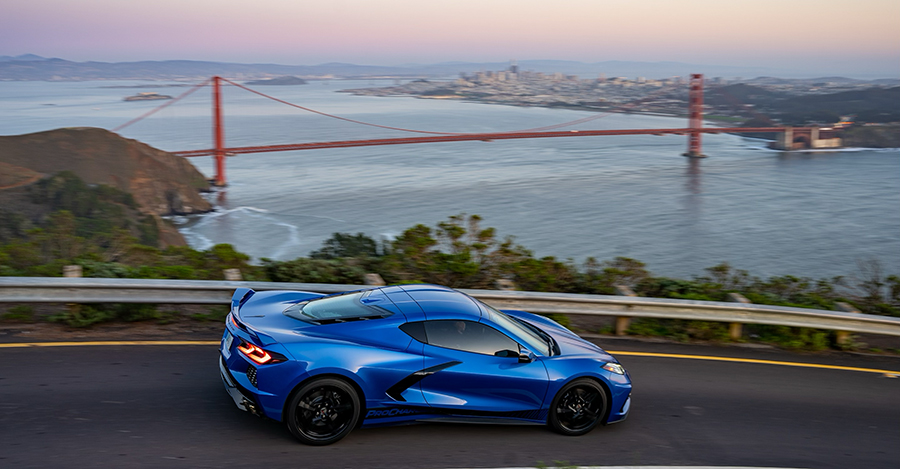 The C8's reliability is not just something we claim. We prove it. Beginning in 2021 with extensive track testing, daily driving, and regional road trips. Then starting last November, we began driving them across the country, essentially on a roadshow to visit dealers, media, and events. We've already racked up tens of thousands of miles, from California to the Mississippi, with east coast trips coming soon. So if you see the familiar ProCharger badging on a C8 in your area, be sure to wave hello.
They say, "the proof is in the pudding." Well, we aren't the only ones demonstrating reliability. Our customers, who have been driving ProCharged C8 systems since Spring 2022, have been enjoying their kits for more miles than we can count.
Here are some of our favorite shots from the road: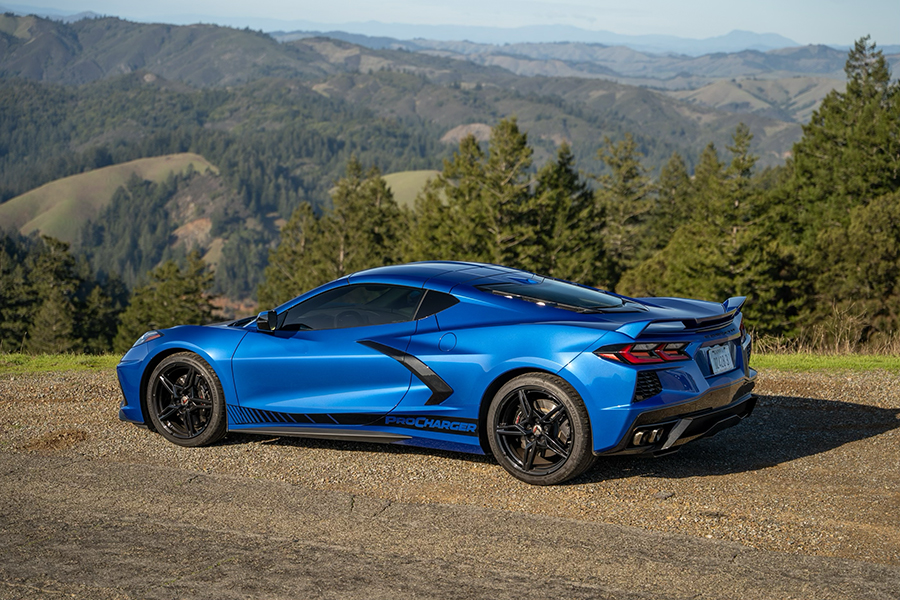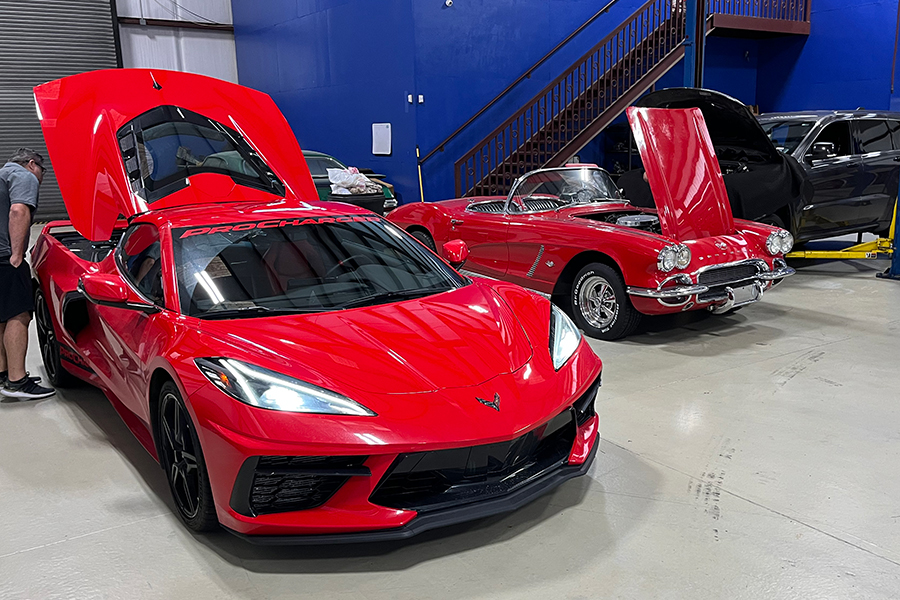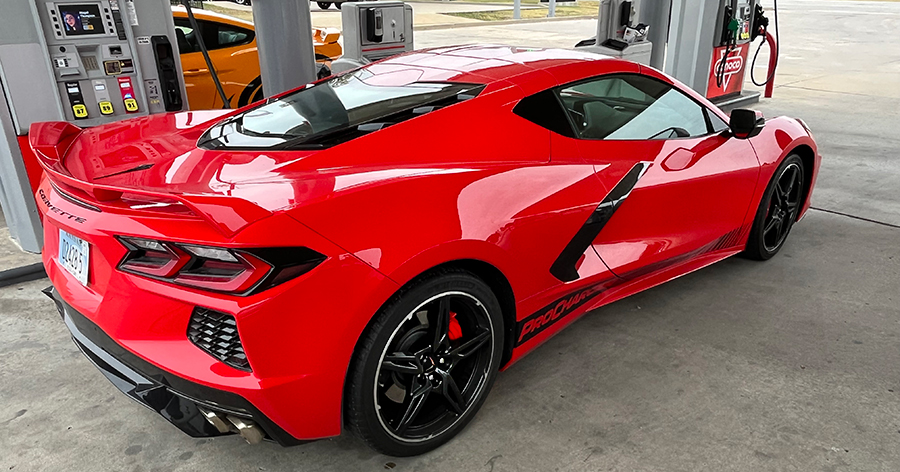 ---
QUESTIONS ABOUT OUR C8 OFFERINGS?
Feel free to give our sales staff a call or email us at the following contact methods below. Or you can click HERE to find a dealer nearby to help out with your vehicle. We will be happy to assist you with any technical questions about supercharger systems and the results you can expect.
Phone – (913) 338-2886
Mon – Frid 8am – 5:30pm CST
Sales Email – [email protected]
Tech Email – [email protected]