CATCH PROCHARGER ON TV LATELY?
ProCharger is known for producing the largest, most repeatable power gains, and that's been catching the attention of several television networks and shows this year. This summer kicked off with an all-new TV series that features some of the fastest street cars in the country. Shawn Ellington is a very talented and mostly a locally-known racer in the Oklahoma City area until just a few months ago. Thanks to the popularity of this recent reality TV show, Shawn and his 1969 Nova aka "Murder Nova" have quickly become a household name.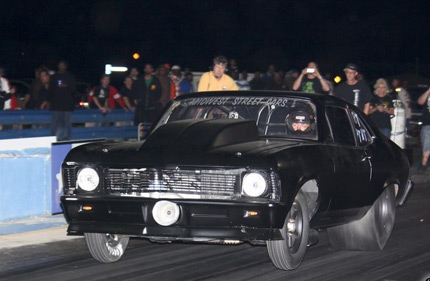 The Murder Nova has a Procharger F-3R supercharger fed 572 cubic inch engine built by Proline racing engines. Starting with a Dart block and Dart heads, the internals feature a fully forged rotating assembly including a Lunati crankshaft, Oliver connecting rods, and Diamond pistons. With a rear wheel horsepower number just north of 1600+, it's no easy task to put that much supercharged power to the ground. A PTC torque converter and a turbo 400 automatic transmission coupled to massive set of 33″ slicks makes putting that much power to the street a winning combination.
Congratulations Shawn for a successful first season and we look forward to seeing you during season two – Be Safe! For more information on supercharging your classic "muscle car," follow the link. Interested in keeping up with the Murder Nova? Click the link.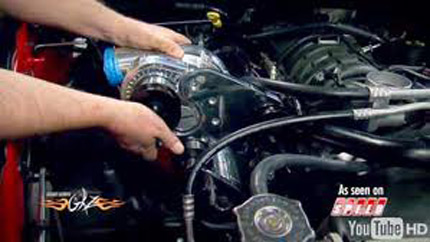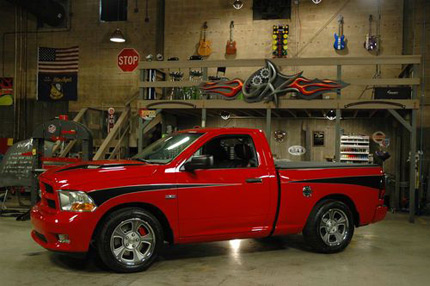 The first episode of GEARZ TV Season 7, Stacey David featured ATI Procharger: Supercharger for the Ram 1500 Express. If you missed the episode, catch it online here: Drag "N" Wagon / Settin' Up Shop. Later in the season, a second episode (#11) featuring ATI ProCharger aired on GEARZ TV. Stacey debuted a major new ProCharger supercharger product and discussed the components that make up an Intercooled ProCharger System for a 2010-2013 Camaro. Thanks Stacey for highlighting our new product and showing us some love. To learn more about our new ProCharger supercharger product, follow the link. Also be sure to check out GEARZ website listing for the re-airing of these episodes.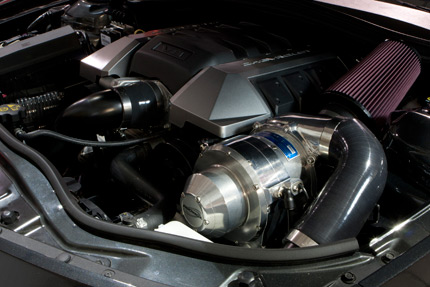 Custom car builder and loyal ProCharger Dealer, John Wargo from the Custom Shop in Flanagan, IL has become a regular face on Spike's Powerblock TV. This year John made two trips to the show: first featuring his SSAWD, a full custom all-wheel drive ProCharged 1968 Camaro. Then John was invited back to the show to display another custom build, the GSSS, another 68 Camaro, but this one with a Grand Sport theme. Check out both of these featured cars in a previous ProCharger blog.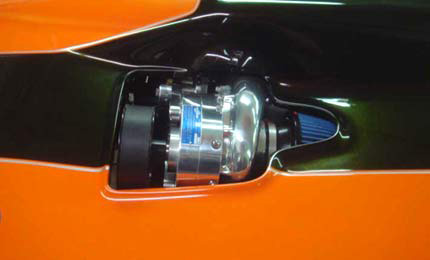 ProCharger was the first supercharger manufacturer to safely and reliable supercharge and intercool a wide range of performance cars, and is the undisputed leader for producing the coolest charge air temperatures and largest reliable power gains. From the dyno to the street and on the track, ProCharger's engineering and R&D teams go to great lengths to ensure your supercharged and intercooled performance car is everything you expect and more!