BOLT ON 10S, MORE I-1 KITS AVAILABLE!
Breaking News:
A 5.0 4V with i-1 and headers and exhaust, otherwise stock and running only 7.5 psi with pump gas, just ran a 10.87 at 131.5 mph (at 3,850 lbs with driver, manual trans) at Heartland Park. This shows that you can literally bolt on 10's with a standard i-1 kit (with full supercharger warranty) and headers, running pump gas.
More i-1 Systems Now Available:
ProCharger is proud to announce 3 more supercharger systems featuring the industry's first and only programmable ratio supercharger, the ProCharger i-1®, as well i-1 tuner kits for all five i-1 applications, and a new video showcasing these i-1 systems in action at the drag strip and road course.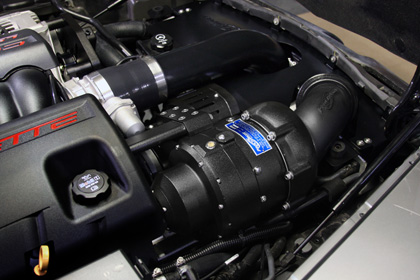 New i-1 Intercooled ProCharger systems and tuner kits are now available for C6 LS3 Corvettes and Boss 302 Mustangs, while i-1 systems and tuner kits for Ford F-150 SVT Raptors begin shipping in late November. These join the existing lineup of i-1 ProCharger systems for the 2014-11 5.0 Mustang GT and 2013-10 Camaro SS. Check out these new products in action by visiting www.procharger.com/i-1supercharger.shtml to see a brand new feature video.
Now available as tuner kits for modified motors in addition to 100% complete systems for stock motors, the i-1 routinely delivers quarter-mile improvements of 1.4-1.8 seconds and 13-18 mph on otherwise stock cars running pump gas, with only 7.5 psi.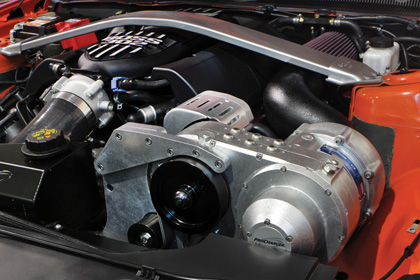 Additionally, all of the world-first new i-1 supercharger systems noted above are available in a new optional black finish, as well as standard satin and optional polished finish.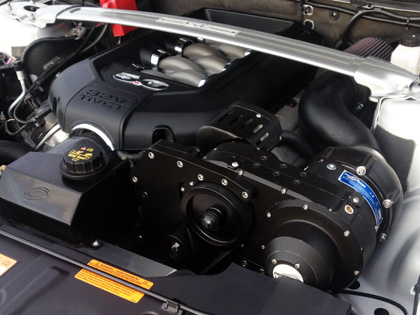 The world's first and only programmable ratio supercharger, the award winning i-1 features programmable boost, cockpit control, an optional touchscreen and industry leading efficiency. Thanks to these advantages, the i-1 delivers the most power per pound of boost, and is able to add approximately 200 RWHP to otherwise stock 5.0's and LS3's, while supporting up to 900 maximum horsepower.