WORLDS FASTEST HEMI'S ARE PROCHARGED
Often you hear the phrase "on the street and the track" in regards to a product or brands domination. So much in fact, that maybe we forget the power of that statement. Here at ProCharger however, when we say that the ProCharged HEMI's are dominating the street and the track–we mean it. With the current GEN 3 HEMI world record in the 1/4 mile being held by a F-1X powered car, AND out of the box low 11'sec performance from our street P-1SC-1 systems, there is no other way to describe it … DOMINATION of the HEMI market.
Here are some details on Robb Goss, and his AMAZING 7.84 @ 180 mph shake down pass (that resulted in a world record). Rob and HPP report that this was a first time out with this "soft tune" and know the car has a LOT more left in it. This x275 drag radial car is something we are going to be keeping our eyes on in the future, and look forward to watching it click off faster and faster times.
(Click for Video)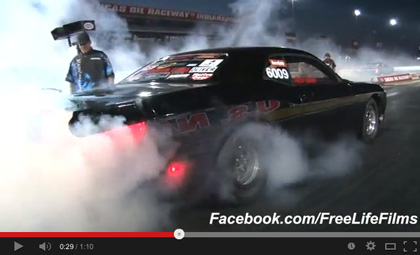 (Click Image for Article on Car Build)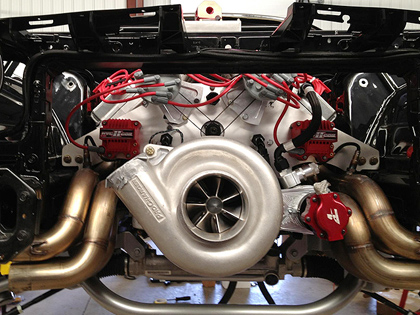 With the World Record being covered by the car above, now we move onto the HEMI domination in the street car segment. Having the ability to run 11.37 @ 124 mph on just 7psi of boost (on pump gas), with a FULL weight SRT 6.4L Challenger is just awesome–doing it on the stock 20″ wheels is icing on the cake. With these heavy weight sedans knocking down track times like this, it shows that the HEMI's are here to flex their muscles against the much lighter Corvettes, and Mustangs. That's thanks to the massive 650+HP the ProCharger system delivers on pump gas! Think about it this way, you could buy one of these SRTs on Saturday morning, and thanks to the easy install of the ProCharger, have the system installed on the car by the end of the afternoon, and then ready for the strip that evening. Its that easy.
The ProCharger HEMI line up has a couple of new options for the systems, starting with the new air-to-air "Race" Intercooler upgrade, which features the LOWEST inlet temps possible per pound of boost. Next is the all-new black supercharger finish, for both the head unit as well as the brackets. For more details on our full line of HEMI offerings please contact us at (913) 338-2886
Click Here for Mopar Muscle Write up