WIN $5,000 IN THE PROCHARGER VIDEO CHALLENGE 2!
Just when you thought it was safe to put down the video camera, ProCharger announces the ProCharger Video Challenge 2. Owners, racers, dealers, fans and enthusiasts all have a chance to win part of the $8,000 in prize money being offered up for the best videos, including the $5,000 Grand Prize!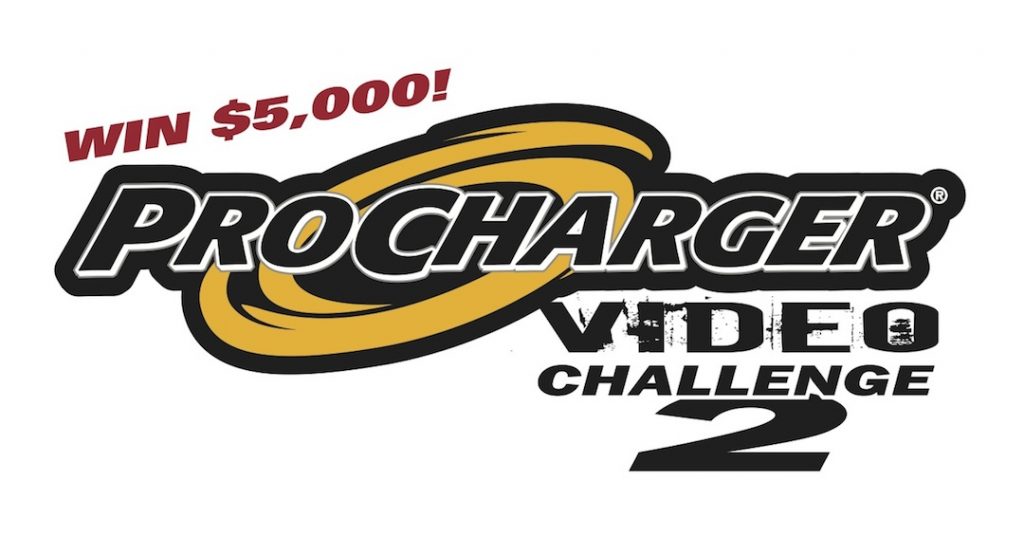 "We had a great response and a lot of fun with the first ProCharger Video Challenge back in 2008 and 2009, so we wanted to make the second version of the challenge bigger, better and open to even more enthusiasts," explains Jeff Lacina, Marketing Director for ProCharger. "We've increased the total purse that will be paid out to the top five videos and opened up the requirements as to who can submit a video. For the 2011 video challenge, anyone over 18 years of age can create and submit a video, not just ProCharger owners. This will allow people to creatively tell us – and show us – why they want a ProCharger supercharger or what they will do with all that extra power when they do install the Ultimate Power Adder onto their car, truck, SUV, motorcycle or boat."
Grand Prize winning video from the Inaugural ProCharger Video Challenge
In addition to the $5,000 Grand Prize, the online voting will also determine the Runner Up, as well as third through fifth place finishers. The Runner Up will earn $1,500; 3rd Place will get $750; 4th Place receives $450; and 5th Place will get $300. Entrants have until midnight, July 31st to shoot, edit and submit their videos. The winners will be announced on or around Sept 7, 2011.

"We have an incredible customer base owners and racers and even more enthusiasts who want a to purchase a ProCharger, so why not let them tell us their story in their words and video?" says Lacina. "The videos can be about anything related to ProCharger – street cars, race cars, trucks, SUVs, hot rods, motorcycles and boats, as long as it's about ProCharger power and their own story."
Runner Up Video from the first ProCharger Video Challenge
Entrants are encouraged to use their imagination in their video creations – from how they use their ProCharger power to their favorite experience or even their racing and performance accomplishments, to what they would tell someone who was asking about how they can get more power for their ride.
Go for a ride in the World's Fastest Production Mustang in the 3rd place video
"Tell and show us why you want or need a ProCharger… Why you think ProCharger is the Ultimate Power Adder… Show us or do your own impersonation of your friends when you roll up with ProCharger power under your hood… or, show us how you are going to convince your significant other that you need a ProCharger supercharger… the ideas limitless really," notes Lacina. "They could even create their own idea of the ultimate ProCharger commercial. Who knows… some of these videos might even be used in our company's SEMA and PRI videos, too."
How about seeing and HEARING more than 5,000 ProCharged HP from Big Daddy Performance
An esteemed panel of judges, including some top magazine editors, will then select the Finalist and these videos will be uploaded onto ProCharger's youtube.com channel where the viewing public will determine the winners. Winners will be announced on or around September 7, 2011. For complete rules and regulations, visit the 2011 ProCharger Video Challenge home page.

Videos may be entered into the ProCharger Video Challenge 2 up until midnight central time on July 31, 2011. The ProCharger Video Challenge 2 is open to U.S. residents and citizens only.

Go here for a complete wrap up of the inagural ProCharger Video Challenge, including links to the Top 5 vote-getting videos, click here, or follow this link to see even more videos.