2014-2010 SVT RAPTOR (6.2, 5.4 3V)
WORK HARD, PLAY HARD WITH FIRST TO MARKET, COMPLETE AIR-TO-AIR INTERCOOLED SUPERCHARGER SYSTEM
Everyone knows that F-150 owners love their trucks and they love installing performance aftermarket parts. The ProCharger answer for you is a highly engineered intercooled supercharger system that will install on your F-150 in a matter of hours. Before you know it, you will be blazing up the trail or burning up the pavement with a smile on your face. Even if installs are not your thing, fear not, with the largest network of installing dealers, ProCharger has the solution for your F-150.
ProCharger was first to market with a complete air-to-air intercooled supercharger system for work hard, play hard Ford F-150 trucks. The HO Intercooled System features the P-1SC-1 supercharger and a highly effective air-to air intercooler. HO Systems are 100% complete with all mounting hardware, tubing and tuning included. ProCharger systems for F-150's produce 50-65% power gains from 8-9 psi of boost on otherwise stock engines running high quality pump gas. HO Intercooled Tuner Kits and higher boost levels are available for modified engines.
| DESCRIPTION | BOOST | HP GAIN | PART # |
| --- | --- | --- | --- |
| High Output Intercooled System with D-1SC (6.2) | 7-8 psi | 50%+ HP | 1FS311-SCI-6.2 |
| High Output Intercooled Tuner Kit with D-1SC (6.2) | specify | specify | 1FS301-SCI-6.2 |
| Stage II Intercooled System with P-1SC-1 (6.2) | 7-8 psi | 50%+ HP | 1FS211-SCI-6.2 |
| Stage II Intercooled Tuner Kit with P-1SC-1 (6.2) | specify | specify | 1FS201-SCI-6.2 |
| High Output Intercooled System with P-1SC-1 (5.4) | 8-9 psi | 60%+ HP | 1FS211-SCI-5.4 |
| High Output Intercooled Tuner Kit with P-1SC-1 (5.4) | specify | specify | 1FS201-SCI-5.4 |
Tuner Kits: These kits make sense for someone wanting to perform custom tuning of the car and push the envelope in performance.  Will most likely be experimenting with alternative fuels such as 93 octane, race fuel, E85 fuel, and methanol supplemental fuel.  In addition, possibly changing engine components like heads, headers, exhaust, and cams for the engine. No tuning or fuel components provided.
Want to learn about HO vs. Stage II, Tuner Kits vs. Systems, Intercooling tech and much more? Click the button below to visit the ProCharger 101 page.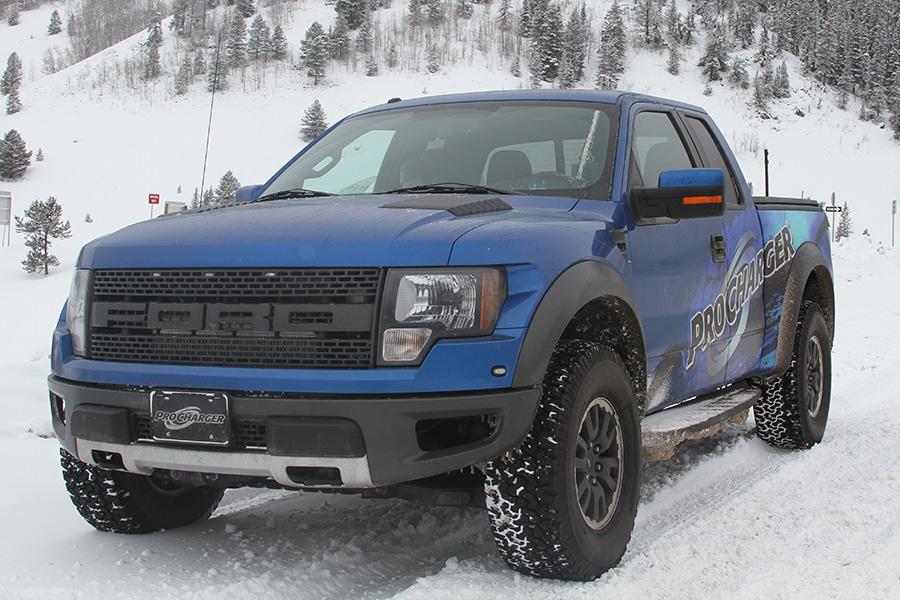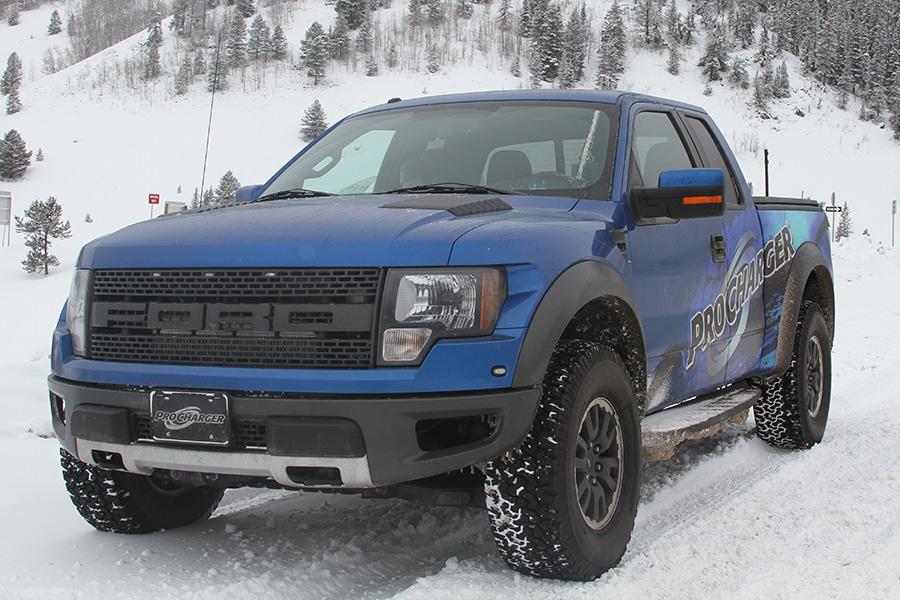 HO INTERCOOLED SYSTEM
ProCharger D-1SC-1 self-contained head unit
1 year warranty, 3 year year optional
3-core air-to-air intercooler
6-rib shared drive bracket system
ProFlow anti-surge / bypass valve
Includes tuning and handheld programmer
System is 100% complete with OEM appearance and quality
STAGE II INTERCOOLED SYSTEM
8-rib dedicated drive bracket system is standard
ProCharger P-1SC-1 self-contained head unit
Otherwise identical to HO Intercooled System
HO INTERCOOLED / STAGE II TUNER KITS
Omits tuning and fuel system components
Otherwise identical to Intercooled Systems
OPTIONAL UPGRADES
ProCharger P-1X, D-1SC, D-1X and F-1 series supercharger head unit upgrade
Satin, Polished or Black finish for supercharger and/or bracket
Helical gearset for noise reduction (P-1SC-1, P-1X, D-1SC, D-1X)
Larger Race air-to-air intercooler with 4.5" thick core
Race bypass valve
P-1X/D-1X UPGRADE
The ProCharger P-1X and D-1X head units feature the robust, self-contained gearcase that is standard on most ProCharger models, but with a new aerodynamic compressor design that creates cooler charge air temperatures and more horsepower at the same boost level than our industry-standard P-1SC-1 and D-1SC. This higher efficiency design was engineered to be a bolt-in replacement for P-1SC-1 and D-1SC equipped systems and has even greater max-power potential.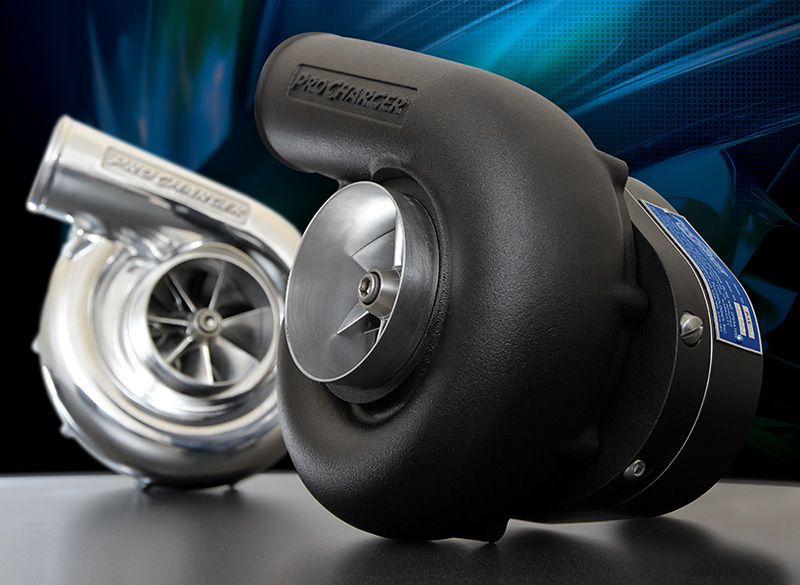 i-1 UPGRADE
The ProCharger i-1 programmable supercharger produces not only the largest power gains, but also the ultimate performance curve. With an intelligent control system and an optional touch screen display, drivers can switch between 3 factory supplied performance modes, as well as a custom mode. Personalized display screens and data logging are also available. Building on the benefits of centrifugal design, the i-1 delivers higher compressor efficiency than screw blowers, utilizes the most effective intercooling, and avoids the heat transfer associated with engine-top mounting or an exhaust interface.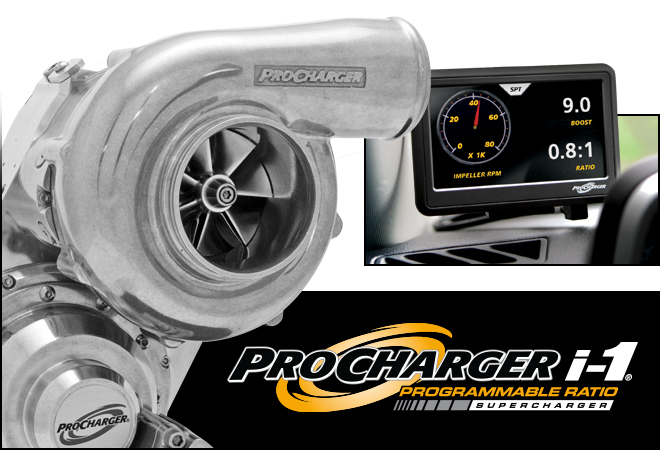 FIND A DEALER NEAR YOU
Looking to make a purchase or a shop to install? We have a large group of dealers ready to serve you with your ProCharger needs. Click below to find a dealer near you!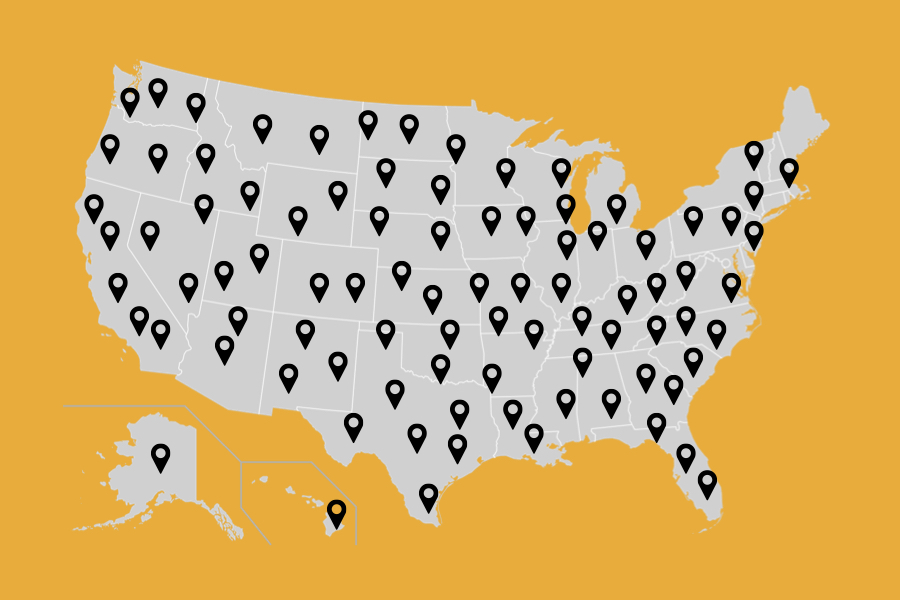 BUILD & PRICE
Kits starting at $7,049. Pricing on these units vary by configuration. Configure your purchase now.
New pricing becomes effective 4/28/23. Order now!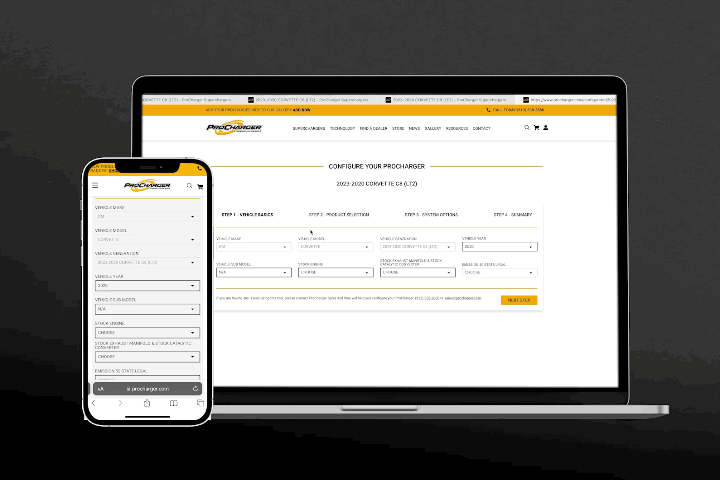 SPEAK TO AN EXPERT
Click to call our sales staff or email us if you need any help. We will be happy to assist you with any questions you may have.
Mon – Fri 8am – 5:30pm CST
Phone – (913) 338-2886
Sales Email – [email protected]
INSTALLATION MANUAL
Get a Catalog
Our catalogs feature much of this detail. You can either download a copy or have one mailed to you free of charge.
CALIFORNIA EMISSIONS COMPLIANCE INFO (CARB)
California approved products for street legal use (complete systems) will have an associated CARB EO# for compliance. For a full list of California and 50 state street legal systems, click below.
EMISSIONS COMPLIANCE
ProCharger offers Executive Orders for Emissions Compliance (EO) from California Air Resources Board (CARB) for many of our most popular car, truck and SUV applications. If you live in California, we can only sell you products with EO certification. Check out our full list of EO offerings.