THE MAINSTREAM IS TALKING: ABOUT ADDING BIG HP WITH PROCHARGER!
FROM T.V. TO PRINT, SOCIAL AND DIGITAL:
Virtually everywhere you turn, someone is discovering the easiest way to add big horsepower…with a bolt-on ProCharger supercharger system. Plus, they are talking about everything under the sun from brand new 2020 models, to weekend toys, and everything in-between. Here are a couple of clips we found recently circulating mainstream digital press.
---
CARBUZZ – 2020-2019 SILVERADO / SIERRA'S MAKE 600+ HP:
This latest generation GM truck is one of the best to ever come. From the technology packed inside, the ride and handling, to the fact its the most power ever offered from GM on a 1500 truck. Now, what if we told you that you can add 50% more power with common hand tools, at home in your garage? Don't just take our word for it, check out the write up by clicking the image below.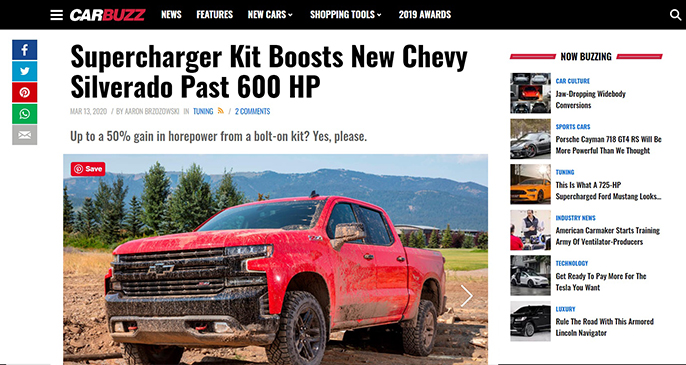 ---
MSN AUTOS – ADD 300HP TO AN LS3 CRATE ENGINE:
One of the fastest ways to get your classic / muscle car project on the road is to buy a turn-key crate engine. These engines come in various configurations and power levels, plus many if not most are fully compatible with a supercharger system. So if you want to know more, we can think of about 300 reasons you will want to click the image below.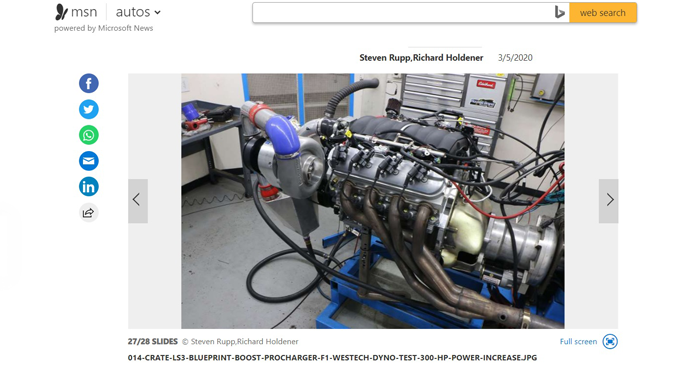 ---
OFF ROAD XTREME – JEEP GLADIATOR GETS 425+ SUPERCHARGED HP:
Bolt-on and GO…off road, tow a boat, or just have fun driving to work. No matter what you end up doing after adding a ProCharger supercharger to your Jeep Gladiator, we can be sure it will be loads more fun with 425+ horsepower on tap! Check out this amazing step by step install write up by the guys at Off Road Xtreme.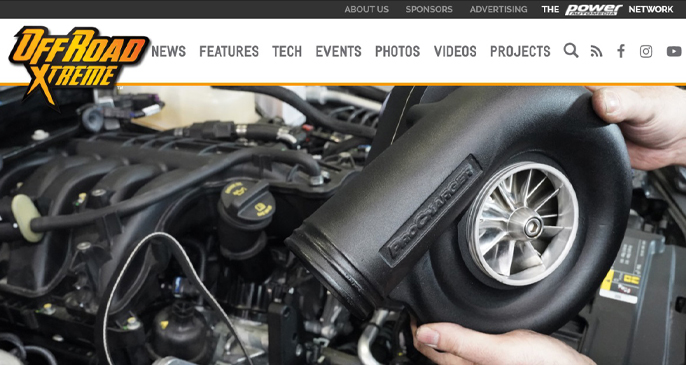 ---
IRON RESURRECTION – BUILDING A 1965 NOVA WITH A PROCHARGER
In episodes 4 and 5 of Season 4, Iron Resurrection on Motor Trend TV, the shop just used a ProCharger during the buildup of a beautiful 1965 Nova. They started with a semi-ratty, neglected project and ended up using about 15% of the original car. Under the hood went a GM LS engine supercharged with a ProCharger, of course!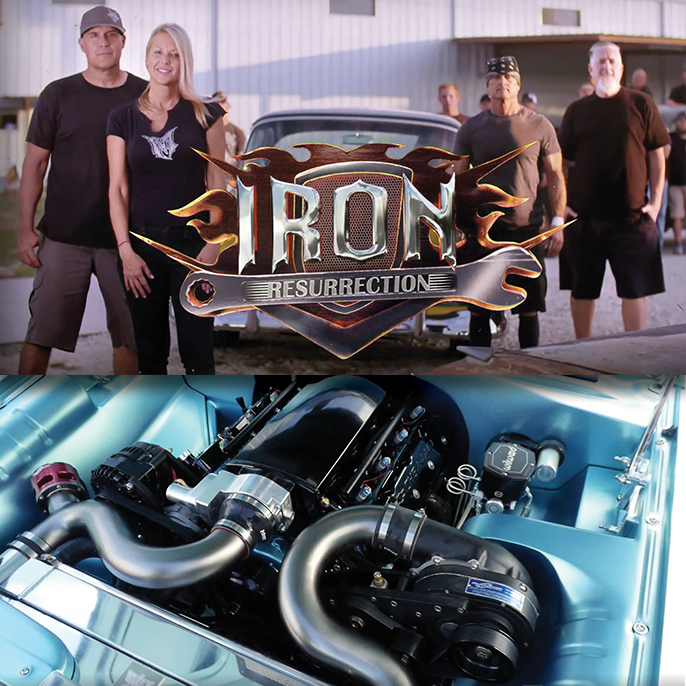 ---
HAVE QUESTIONS OR READY TO SUPERCHARGE YOUR RIDE?
Give our sales staff a call or email us at the following contact methods below. Or you can click HERE to find a dealer nearby to help out with your vehicle. We will be happy to assist you with any technical questions about supercharger systems and the results you can expect.
Phone – (913) 338-2886
Mon – Frid 8am – 5:30pm CST
Sales Email – [email protected]
Tech Email – [email protected]