THE F-1X PROVES ITSELF
The 2012 racing season started off with a lot of excitement at the Outlaw Drag Radial Race, Redemption III in Valdosta, GA Feb 23-26th. With the highly anticipated release of ProCharger's new F-1X supercharger and with Outlaw Drag Radial superstar Steve Jackson putting his first hits on his new ProCharger F-3R-136 supercharger, records were certain to fall.
In X275, Rich Bruder stunned his fellow competitors by setting a new class record and taking the number one qualifying spot with an incredible 4.65 ET. In the Radial vs. The World class, Steve Jackson ran 4.32 @ 178 mph which placed him number two in qualifying. Unfortunately Mother Nature had the final say and the race was called due to rain. All in all, ProCharger had over 20 racers on hand with six of them running the new ProCharger F-1X supercharger.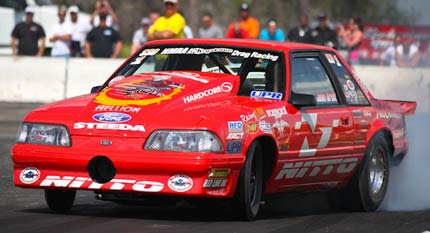 The NMRA season opener was one weekend later at Bradenton, FL. In ProCharger Super Street Outlaw, John Urist qualified number two with a 7.24 @ 201 mph. Qualifying in the fifth spot was Phil Hines running a traction limited 7.94. Going into eliminations the two would find themselves paired up against each other with Urist turning on the win light. Urist went on to win the the class at the event with a 7.16 @ 202 mph.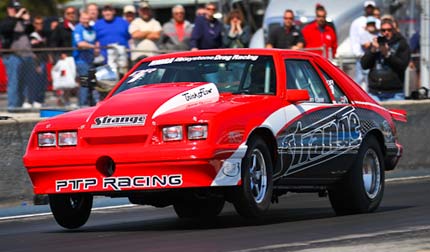 In X275 drag radial, Jason Lee and Ronnie Diaz were on hand with the new ProCharger F-1X. Diaz was still sorting out his combination with all of the new found power the F-1X created. Meanwhile Lee stole the show by earning the number one qualifying spot, setting a new class record of 7.41 seconds and taking home the win.
In Renegade, former Real Street class stand-outs Tim Matherly and Jim Breese made the move up in competition. After completing changing their entire combinations and a last minute thrash to make the race, their hard work and dedication were rewarded. Jim Breese made it to his first final round in Renegade.