SVT RAPTOR: PROCHARGER SYSTEMS AND TUNER KITS NOW AVAILABLE
If you're a high performance fan, then chances are, you're also a fan of high performance trucks. On-road or off-road, Ford's hot SVT Raptor trucks are outstanding performers. But, everyone can use even moreperformance, right? That's where ProCharger comes in.
Yet again, ProCharger is first-to-market with 100% complete, air-to-air intercooled supercharger systems for Ford's hot-rod F-150 SVT Raptor trucks. The HO Intercooled ProCharger System for 6.2L SVT Raptor trucks produces more than 600 horsepower on otherwise stock engines running high quality pump gas with just 8-9 psi of intercooled boost from the D-1SC supercharger.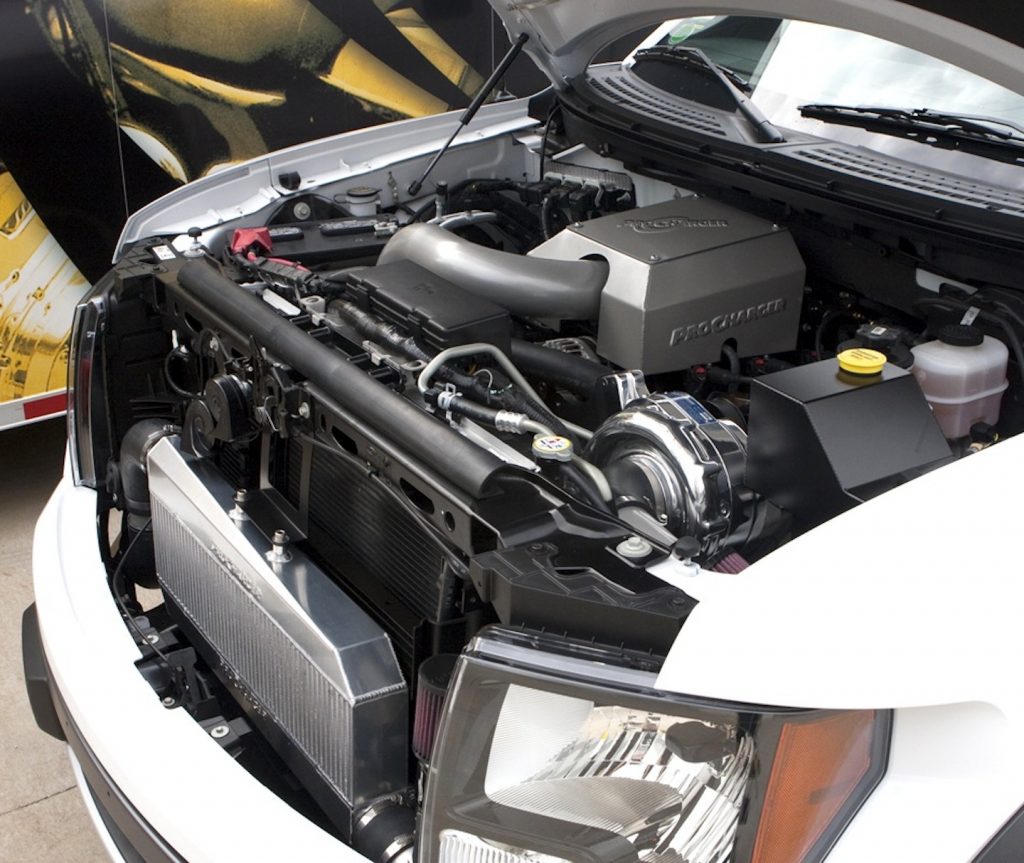 6.2L Raptor with an intercooled D-1SC ProCharger HO System
5.4L 3V Raptors, too!
Systems and Tuner Kits for SVT Raptors equipped with the 5.4L 3V engine utilize a ProCharger P-1SC-1 supercharger and produce more than 505 horsepower. ProCharger Systems and Tuner Kits for both the 6.2L and 5.4L 3V Raptors are available and shipping now. Just imagine how far one of these trucks could "fly" with the additional ProCharger power under their hoods!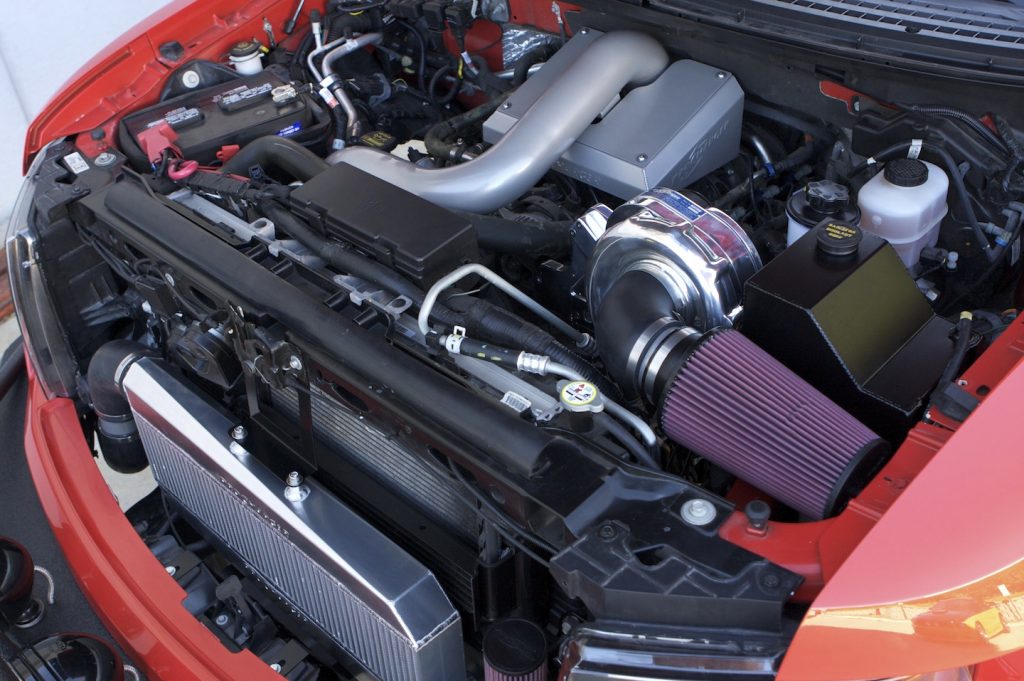 P-1SC-1 ProCharged and intercooled 5.4L 3V Raptor
HO Intercooled Tuner Kits and higher boost levels are available for modified engines. For more information, check out the 2010-11 SVT Raptor page or give our Sales Team a call at (913) 338-2886, M-F, 8:30 AM to 5:30 PM central time.