ProCharge Your 2021 Dodge Challenger, Charger
Turn your Mopar into a Monster! Our 2021 Dodge Challenger and Charger intercooled supercharger Systems and Tuner Kits take your stock HEMI (6.4L or 5.7L engine) and give you the additional horsepower needed to put you ahead of the pack! Since the GenIII HEMI hit the scene in 2011, ProCharger has been building the most powerful supercharger systems on planet earth for the 5.7L, 6.1L, and 6.4L HEMI's.

Complete Systems, Tuner Kits Now Shipping!
When you choose a complete system, like our High Output Intercooled System that delivers an additional 215+ horsepower gain on the 6.4L engines, it comes with everything needed to perform the installation, including tuning and fuel system upgrades. No cutting, trimming, bending or tweaking to your brand new car is necessary.
Tuner Kits, on the other hand, offer the most power potential, but dyno tuning and fuel system upgrades are required. We have a vast network of dealers to assist you in this area. So if you seek the highest horsepower numbers, this is definitely the best kit for you! This is also the best option for those that have upgraded engine components, like heads, headers, exhaust, and cams.
In either case, don't forget to select all your options! ProCharger offers the most customization options on the market, giving you freedom and flexibility on power output, finish options, and intercooler upgrades.
Get more details on ProCharging your favorite 2015-2021 Challenger or Charger: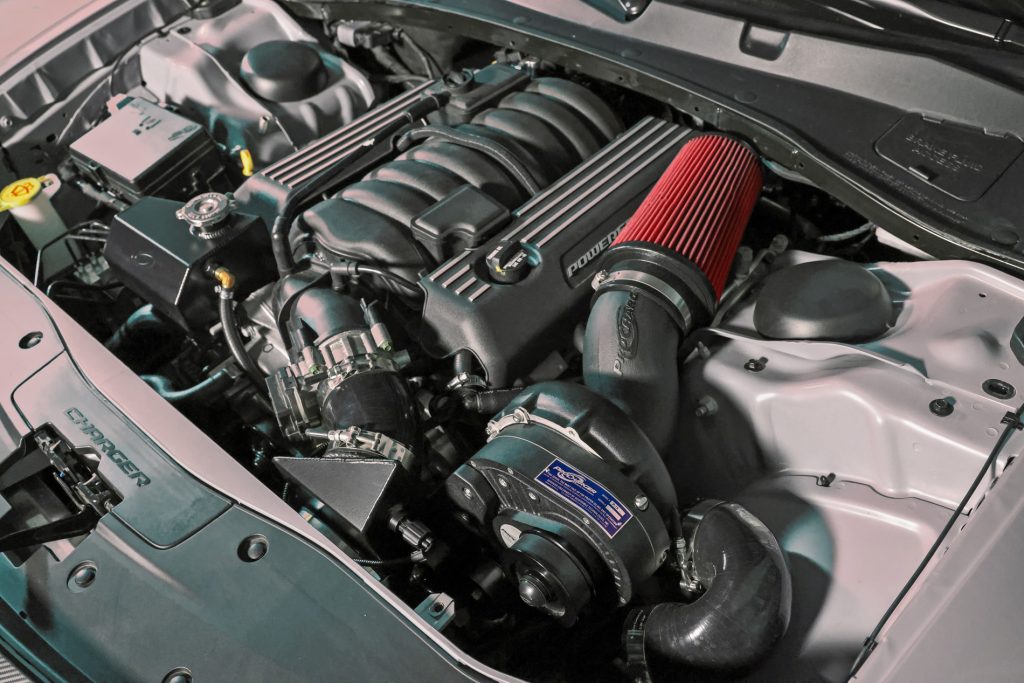 Choose ProCharger
There are many reasons why supercharging with a ProCharger is the best choice. Here are three:
Billet from start to finish: Our brackets are engineered from CNC billet brackets and have the highest strength possible as well as look amazing. Our gear cases for our superchargers and impellers are also CNC billet for the ultimate strength and precision!
Highest efficiency head units: From our entry level power packed P-1SC-1 to our record-setting F-1A-94 supercharger, our head units are in a class of their own.
Highly effective air-to-air intercooler: With no moving parts to fail or heat soak, our intercooler systems keep inlet temps cool no matter the conditions or power level.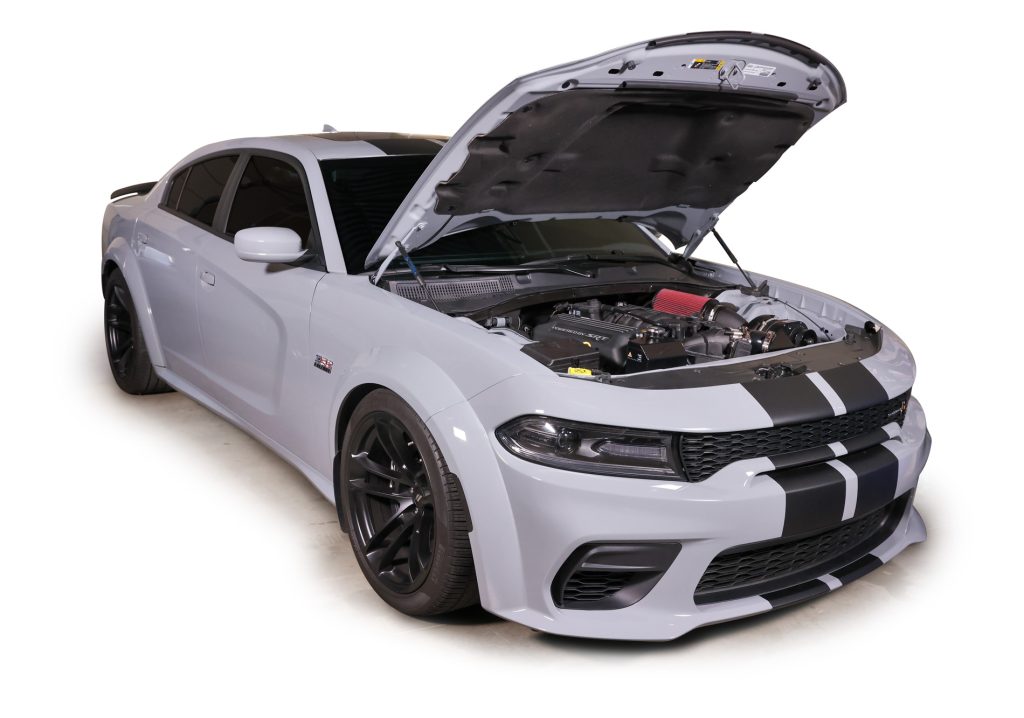 How Simple is the Install?
Simple enough you can do it in a weekend*. Our systems come with detailed, full-color installation instructions. But if you are seeking additional insight, both Mopar Muscle and Power & Performance Magazine showcased a ProCharger install on a recent model HEMI vehicle. As they demonstrate, you'll be impressed with how easy it is to take these already impressive cars and turn them into absolute MONSTERS.
* NOTE: All Chrysler/Dodge vehicles 2015 and newer have locked Powertrain Control Module (PCM) computers that require an unlocking process in order to install a new tune. The PCM must be shipped to Diablosport for unlocking, which takes roughly one week. Another option is to purchase a second PCM directly from Diablosport ahead of the installation, so there is no downtime.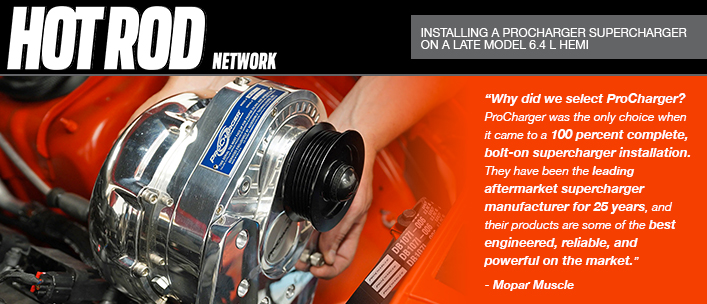 Want to Turn Your Mopar Into a Monster?
Give our sales staff a call or an email at the following contact methods below. We will be happy to assist you with any technical questions you may have about our systems, and the results you can expect.
Phone – (913) 338-2886 M-F 8:00am – 5:30pm CST
Sales Email – [email protected]
Tech Email – [email protected]