1320 Video Tours ProCharger! Plus Corvette Z06 Giveaway Install!
1320Video + Corvette + ProCharger + CCW Wheels = EPIC!
…and yes one lucky person will get to put this in their garage along with $10,000 in cash how cool is that?!?!
First, let's get to the details on why all of us were excited about this project Corvette. Well, it's simple, all of us here at ProCharger are massive enthusiasts, much like all that work at 1320Video stuffing our youtube feeds full of amazing automotive content for the past two decades. And naturally, when they stated that they had found a nearly flawless C5 Corvette Z06, we knew we had the perfect solution to quickly and easily "boost" the performance. (get it, boost the performance… ya pun intended)
Best part about this project is that since 1320 is based out of Nebraska (and we are in Kansas City), it was a chance to do a very rare "factory" install of this system, and also a chance for 1320 and its viewers to get a behind the scenes look at how ProCharger superchargers are built and another local KC company (Weld Wheels). So Win-Win for everyone!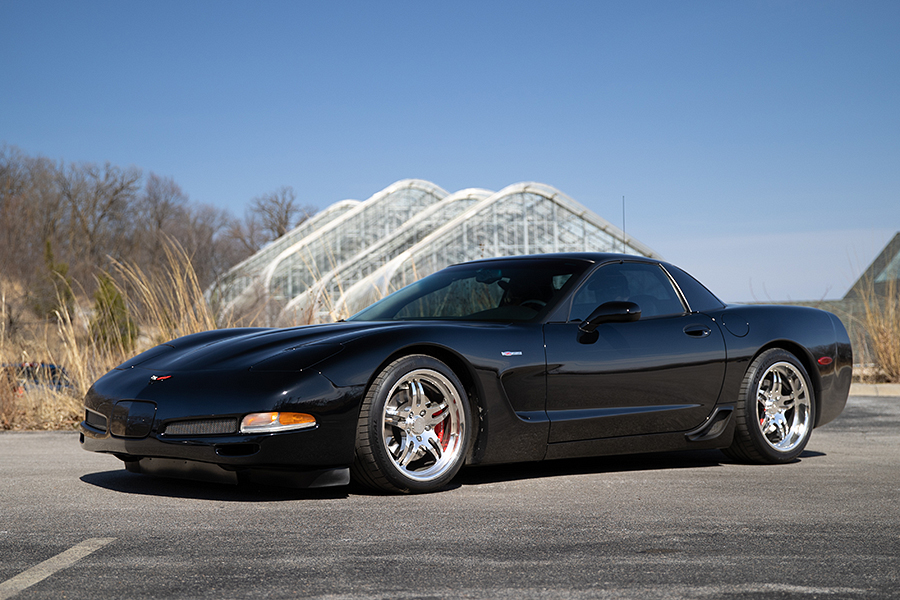 The details on the ProCharger Stage 2 system installed:
We here at ProCharger love love love Corvettes, and it shows since we have supercharger systems for almost every Corvette made. Better yet, we never stop improving the systems over the years and this C5 Stage 2 system is a prime example of that. When this system was first developed at the dawn of the "LS" motor, it was unclear to the aftermarket just how much power these engines would be capable of handling. Well, these days, it's very well known that the LS engine is one of the best bangs for the buck engines for making big power with very little mods, and it's one of the most BOOST friendly engines on the planet.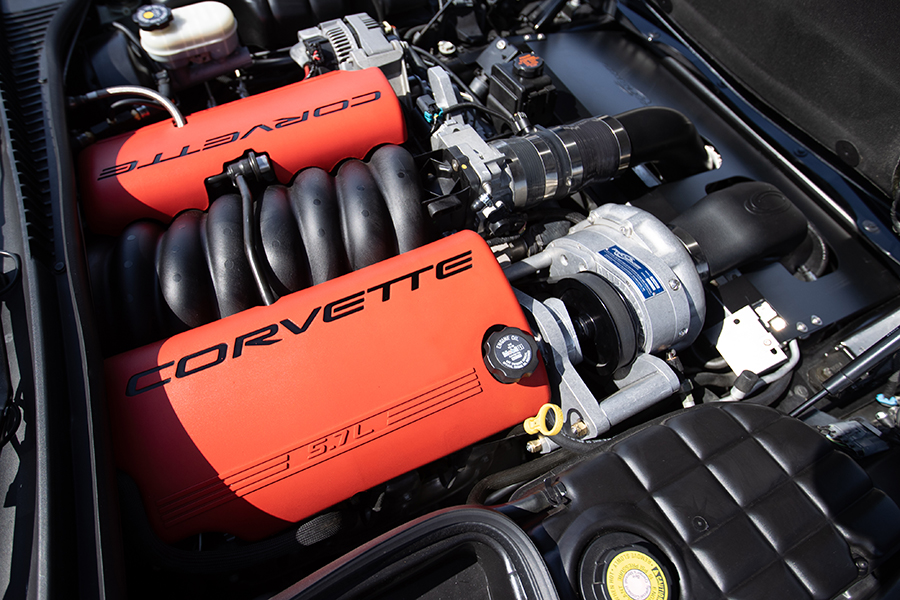 That being said, ProCharger has over the years added power capabilities to this kit to handle almost anything someone wants to throw at it. So even though this car is set up on just 6psi of boost to keep it 91 octane friendly for whoever buys it. We wanted to make sure that it had all the Stage 2 goodies, just in case someone decides to drop a few pulley sizes, add E85 or maybe a camshaft swap. So some quick specs are…
P-1SC-1 headunit is capable of flowing 825+ hp
Helical gear upgrade for that perfect supercharger whistle
Twin High Flowing intercoolers can support 950+ hp
Dedicated supercharger drive belt set up and HD tensioner system (No long serp belt)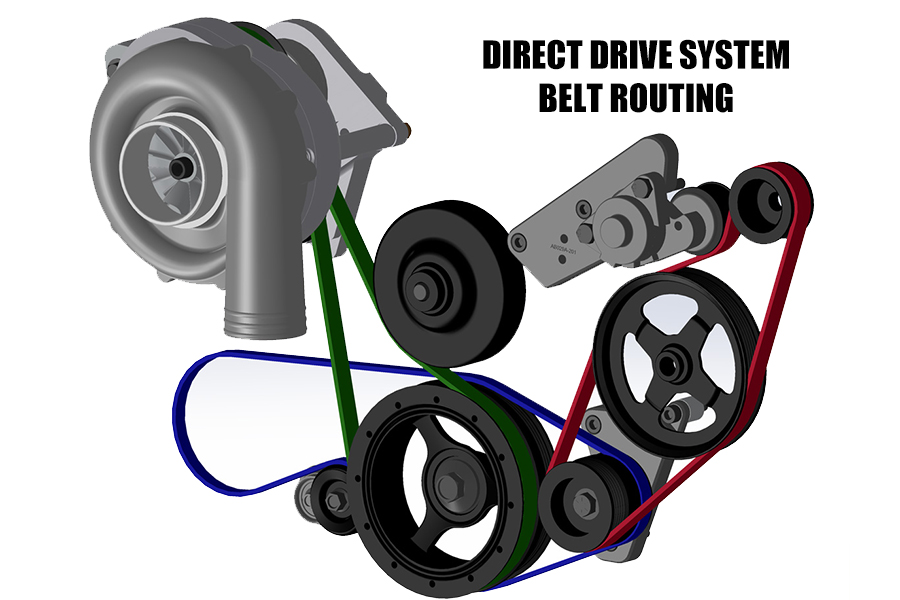 ---
Want to enter to win this amazing ProCharged Corvette Z06?
All you gotta do is head over to 1320Video by clicking HERE. Otherwise, if you have any questions on our loads of other supercharger systems feel free to give our sales staff a call or email us at the following contact methods below. Or you can click HERE to find a dealer nearby to help out with your vehicle. We will be happy to assist you with any technical questions about supercharger systems and the results you can expect.
Phone – (913) 338-2886
Mon – Frid 8am – 5:30pm CST
Sales Email – [email protected]
Tech Email – [email protected]