SUPERCHARGED VICTORY? OH YES!
ProCharger Superchargers announces another awesome dealer-built third party kit. Lloydz Motorworkz ( lloydz.com) ; the country's foremost Victory Performance shop has come up with a hot new intercooled ProCharger Supercharger kit that is sure to quench the thirst of power hungry Victory owners.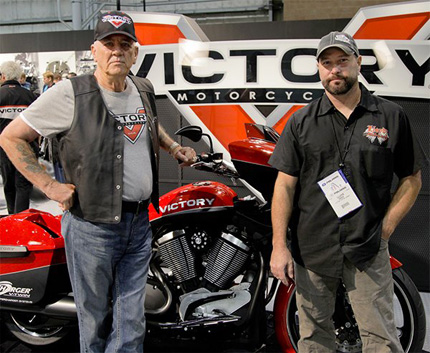 Victory asked Lloyd Greer to create a custom Cross Country. Besides making it good looking, Lloyd had to make it a performance MONSTER! He decided to go where no one had gone before and incorporate a Procharger Supercharger onto a Victory. Lloyd contacted the folks at ProCharger and worked with them to come up with a custom-built supercharger kit. Is this a one-off? Hell No! Lloyd will be offering supercharger kits for the XC/XR and Vision models.
Here's a Dyno graph of the Supercharged XC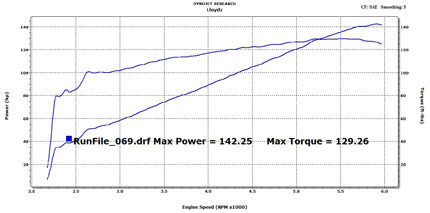 The engine is stock with a set of VM1 cams in place, stock injectors and STOCK exhaust system. The rev limiter is set @ 5900 RPM's and this kit makes 9 PSI of intercooled boost.
Larger injectors, a higher rev limit and redesigned cams would put the bike in the 160hp category – all very street-able with conservative boost.
Contact Lloydz ( lloydz.com) to see if you can be one of the first to get your hands on one of these sweet new kits.