SUPERCHARGED C8 CORVETTE UPDATE: TESTING IS OVER, IT'S TIME FOR PRODUCTION!
WE TEST, THEN WE TEST SOME MORE, AND THEN…
We find the most miserable conditions we can find (100+ degrees + Humidity) and punish the road course. Since only then, after tens of thousands of miles, hours, and hours of wide-open throttle, can we officially say it's production-ready. Follow along in the blog as we showcase how our new C8 Corvette Supercharger kit is no one-hit wonder, as we show off some of the production parts coming to the table. Hope you like carbon fiber…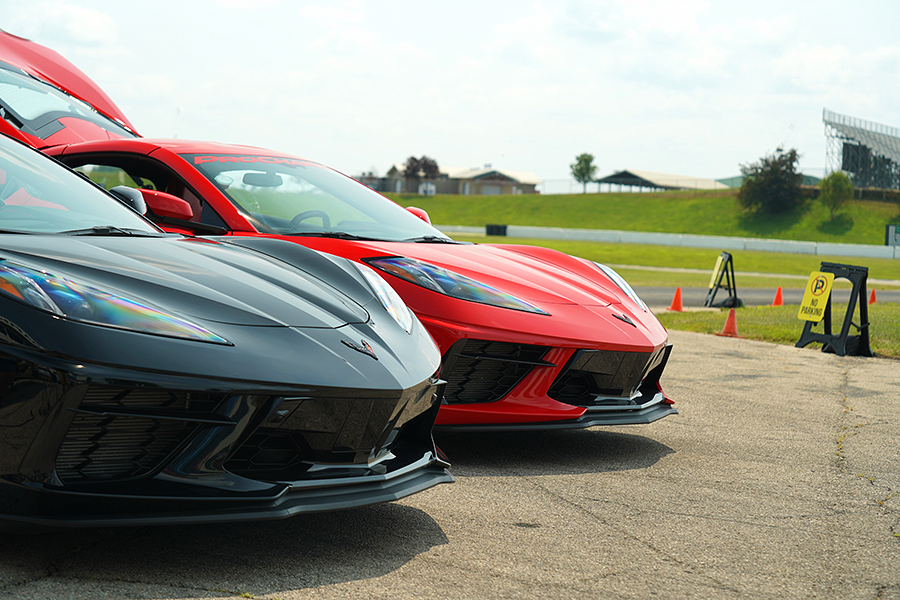 THE FINAL LAP…IT'S WHAT MATTERS THE MOST:
Sure you can strap a car to a dyno and make a single quick hit to produce some good numbers. However, when you are talking about a C8 that's just as capable on the track as it is as a daily driver, consistent fade-free power is what matters. ProCharger engineers went above and beyond to create one of the most effective intercooler kits ever and combined it with hours and hours of wide-open throttle road course testing.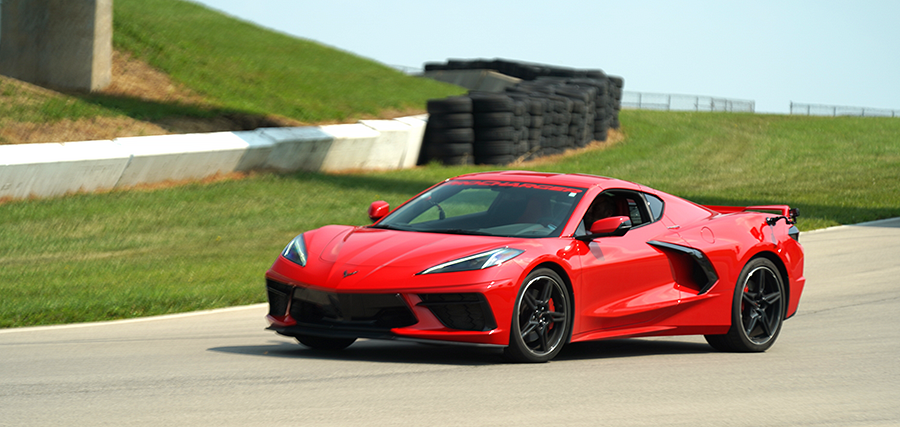 All of this design and testing has resulted in a supercharger kit that's as powerful on the final lap, as it is on the first. With inlet air temps hardly registering over ambient, even in the most extreme three-digit temperatures.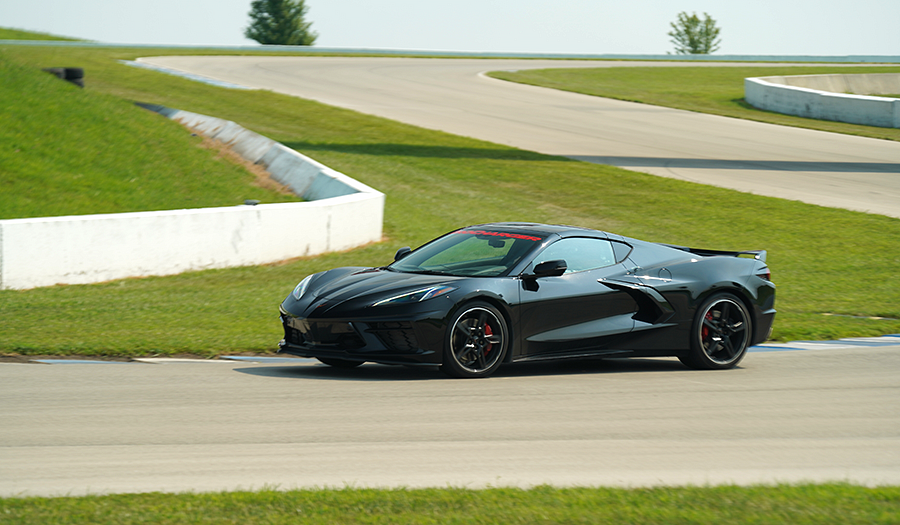 ---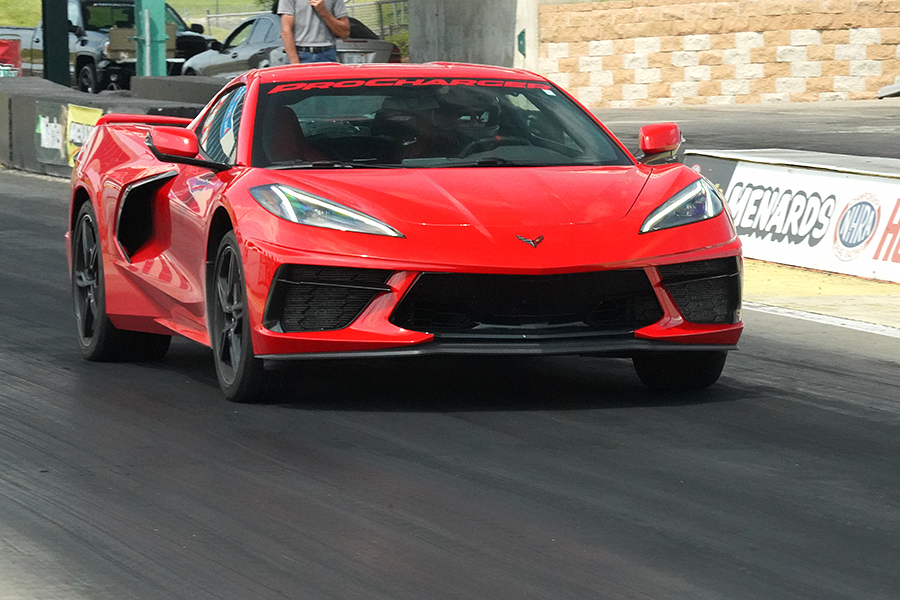 ---
CARBON, CARBON, WE GOT YOUR CARBON:
Since one of our testing C8's in the fleet had its engine bay dressed from GM in ultra-slick carbon fiber, we have done the same with our supercharger system. With optional intake covers and engine bay covers that are some of the most stunning cosmetic carbon, you have ever laid eyes on. These are 100% hand-built, right here in the USA to our strict guidelines for fit, finish, and function.
And yes, it's designed so that your golf clubs and targa roof still fit as intended!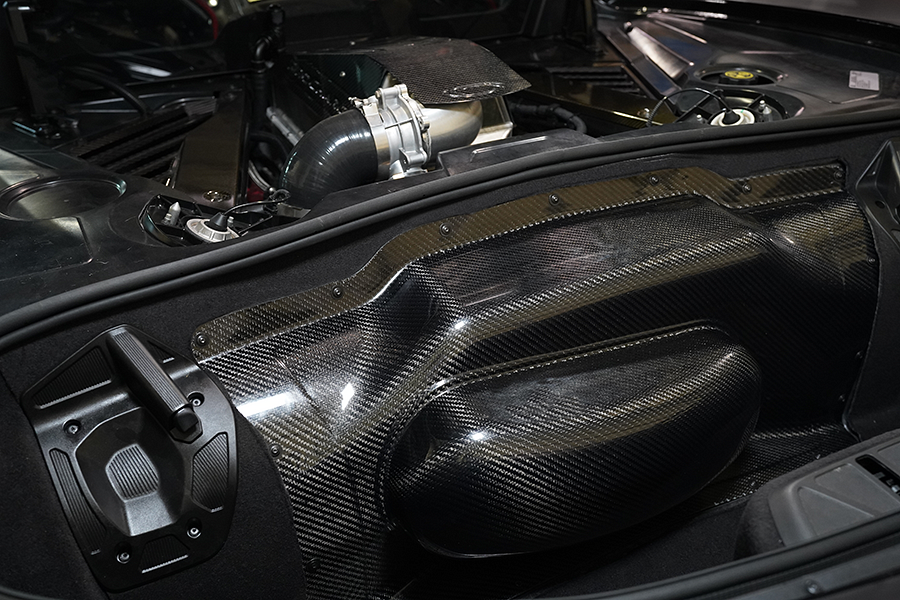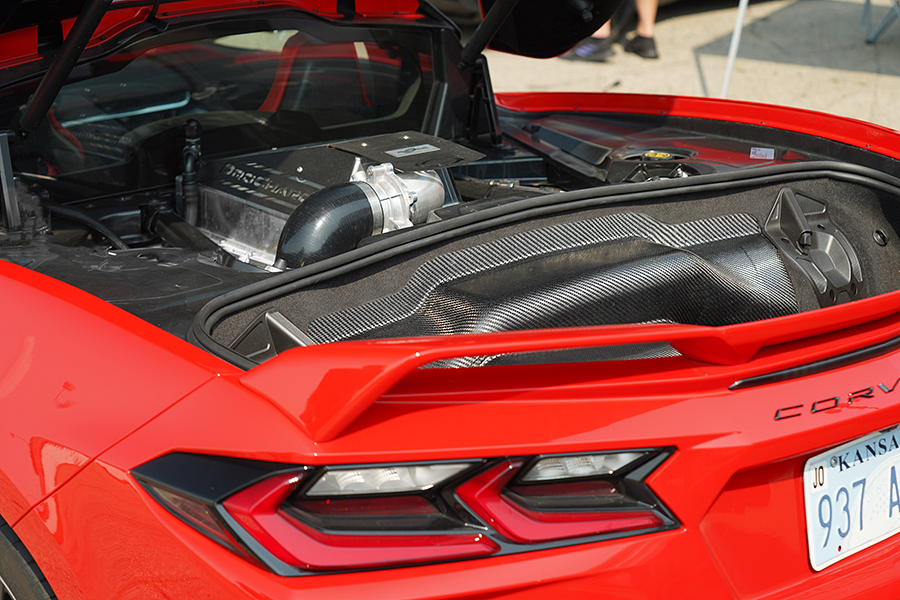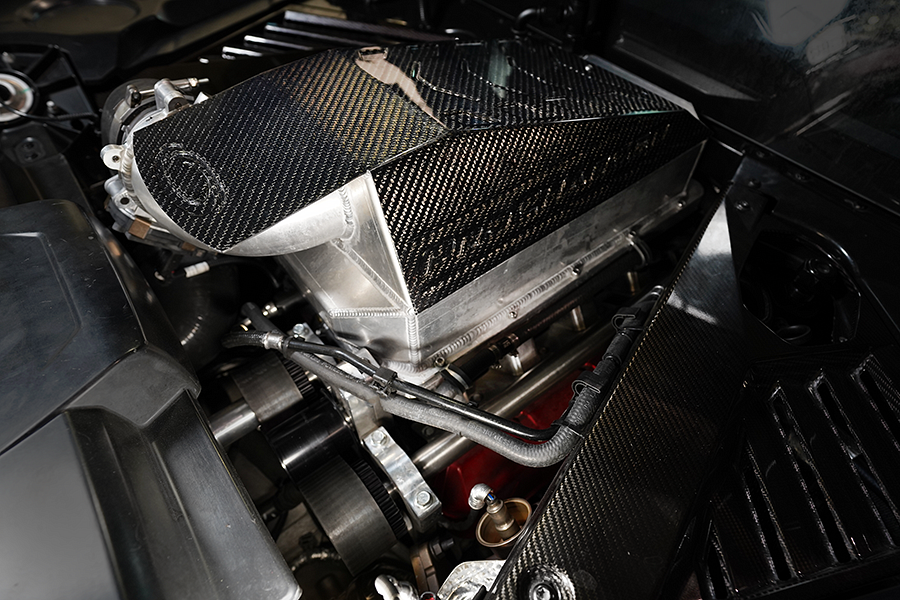 ---
RUGGED DESIGN WITH A DIY INSTALLATION AND BIG-TIME POWER!
When buying a supercharger for your C8 Corvette, you want to make sure it's designed to last. Thankfully ProCharger engineers have designed one of the most robust brackets and drive systems ever imagined for a mid-engine sports car. Then to put the icing on the cake, the installation doesn't require any cutting or trimming of the car or chassis in any way. For those that want to possibly tackle the installation themselves, great news, it does NOT require engine removal or subframe removal.
Even with all tricks to making everything fit into the ultra-compact engine bay, one thing that isn't small is the power gains, starting at 180+ horsepower!
| | | | |
| --- | --- | --- | --- |
| DESCRIPTION | BOOST | HP GAIN | PART # |
| HO Intercooled Tuner Kit Plus (w/timing control) P-1SC-1 | 6 psi | 180+ | 1KC332-SCI |
| HO Intercooled Tuner Kit Plus (w/timing control) P-1SC-1 | specify | specify | 1KC302-SCI |
| Stage II Tuner Kit (w/port injection option) P-1SC-1 | 6-9 psi | 180-225+ | 1KC402-SCI |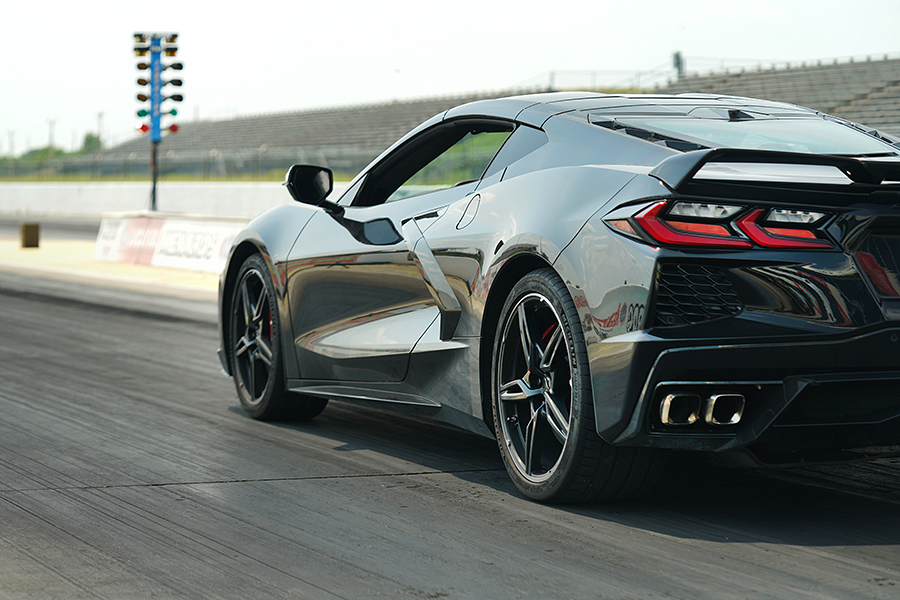 Tuner Kit: (No tuning or fuel components provided)
Tuner Kit PLUS: (with timing control)
---
HO INTERCOOLED TUNER KIT
Produces the coolest charge air temps and largest power gains
Bolt-on installation (no cutting or trimming)
Easiest installation, only requiring common hand tools
Air-to-water intercooler system
CNC Billet intake manifold
Robust CNC billet bracket system
Self-contained head unit
HO INTERCOOLED TUNER KIT PLUS
Adds timing control
Boost set to 6psi
STAGE II INTERCOOLED TUNER KIT
Boost set to 6-9psi
Intake manifold can be outfitted with port injection
OPTIONAL UPGRADES INCLUDE
Polished, or Black supercharger and bracket finish
Helical Gearset for noise reduction
Injector bungs and fuel rail for intake manifold for port fueling (Stage II only)
Black finish for intake manifold (raw finish standard)
Black finish for intake manifold cover (raw finish standard)
Supercharger upgrades such as P-1X, D-1SC and D-1X
Carbon fiber upgrades
** Click images for larger size **
---
THE LIST HAS ALREADY FORMED, SECURE YOUR SPOT IN LINE TODAY:
Give our sales staff a call or email us at the following contact methods below. Or you can click HERE to find a dealer nearby to help out with your vehicle. We will be happy to assist you with any technical questions about supercharger systems and the results you can expect. Due to availability of some parts from our suppliers, shipments are estimated to begin on October 29th.
Mon – Fri 8am – 5:30pm CST
Phone – (913) 338-2886
Sales Email – [email protected]
For up-to-date news, make sure to sign-up for our email newsletter HERE