SPY SHOTS! (ANOTHER SRT8 IN THE BUILDING)
It goes without saying, ProCharger superchargers has been leading the way in HEMI supercharger systems, so it comes as no surprise another platform is being added to the list. Here is a glimpse of what we found hiding over in the ProCharger warehouse. Its big, 4wd, and has a very large HEMI under the hood!!! Yes that is correct, ProCharger is about to release its intercooled supercharger system for the NEW body style Jeep Grand Cherokee SRT8!!! And we have some teaser images to share.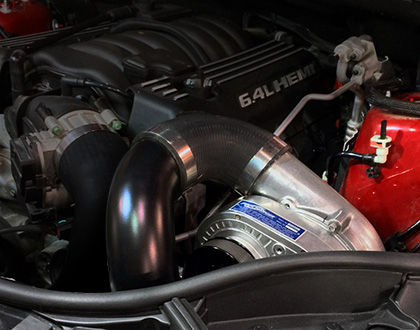 The same engineering that helps power the worlds fastest GEN3 HEMI in the WORLD! can be seen in this new system. We can't let out all the details of the supercharger system right now, but can assure you that it will be well worth the wait.
From the industry leading self-contained supercharger headunit, to the coolest air charge possible from its air to air intercooler. Every aspect on this system will add up to delivering the highest HP possible, with just a mild amount of pump gas friendly boost. The system can be purchased 100% turn-key including fuel system and handheld tuning. Or in tuner kit fashion for those wanting to do their own programing, or adding engine and/or exhaust modifications to their Jeeps.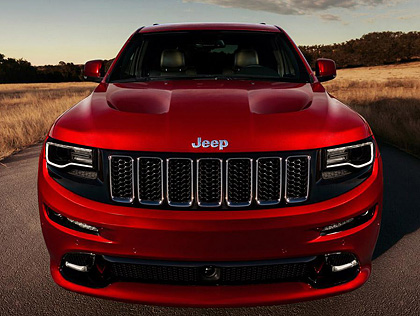 Keep your eyes and ears peeled to our blog and Facebook, as we try and leak as many details as we can. Otherwise give us a shout at 913-338-2886 for further questions, or comments.