SINGLE PROCHARGER VS TWIN TURBOS, MORE CHAMPIONS
ProCharger wins Outlaw 10.5 at the Yellow Bullet Nationals! Doug Sikora made the trip across the country from California to Maryland to win the Outlaw 10.5 class in his ProCharger F-3R-136 powered 2000 Mustang. Sikora took out FIVE big block twin turbo cars in a row on Sunday to take the win. The Mustang has a Pettis built 500ci BAE Hemi power plant that puts out nearly 3000 horsepower. Sikora piloted it to low, consistent 4.20 E.T.'s @ almost 180 MPH in the 1/8th mile. At the season opening NMCA West event, he set the Outlaw 10.5 record in ¼ mile competition with a blistering 6.17 at over 230 MPH!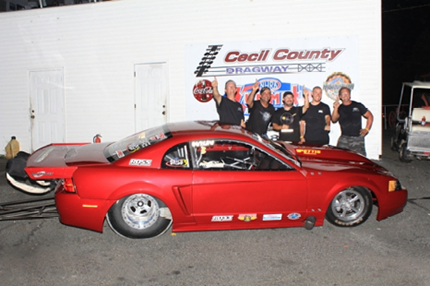 Street Outlaw class racers Phil Hines in the NMRA and Sean Ashe in the NMCA are poised to win their first championship. Using ProChargers powerful and durable F-1X supercharger, Phil and Sean have consistently proven through record setting elapse times that they are the class leaders. Phil driving his F-1X powered Mustang to two wins, two runner up finishes and setting records in both elapsed time and speed has put him at the top of the NMRA field. NMCA racer Sean Ashe also uses the record setting F-1X supercharger to power his Mustang. Through consistent performance Sean has been able set himself up to be the first Champion to be crowned in the new NMCA Street Outlaw class. For both of these best-in-class racers, their ProCharger F-1X's have performed flawlessly all year, producing monster power without a single durability issue.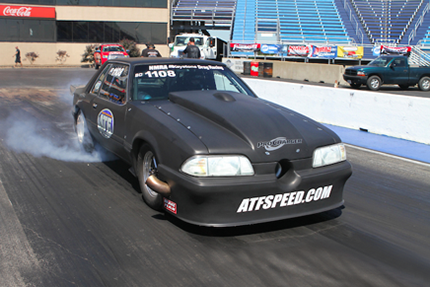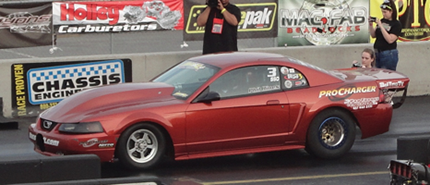 NMCA West True Ten Five racer Al Jiménez is also knocking on the door of defending his 2012 championship. Al has run strong for many seasons now, including championships in both PSCA and NMCA West, and utilizes an F-3R-136 supercharger to power his leaf spring Camaro. In a car that is a little unconventional in his class Al has managed to re- set both the E.T. and mph records this year.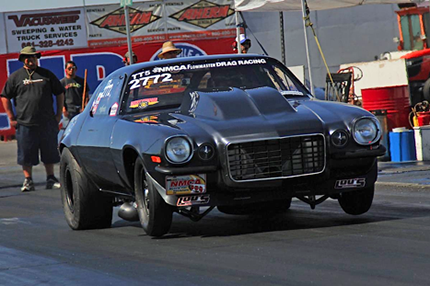 In the very competitive West Coast Hot Rod Association True 10.5 class Henry De Los Santos and the H&H racing team is currently 2nd in the point's standings. Racing their F-3R-136 ProCharger equipped Big Block Chevy powered Mustang. This class allows a larger tire and tube chassis cars, but Henry and the H&H team have made this stock suspension, small radial tire Mustang a contender for the championship with just one race remaining.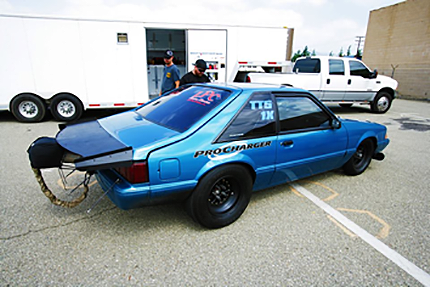 In the super competitive NHRA Comp Eliminator class, ProCharger racer Rick Hord set the new record over the summer with a 6.88! For trap speed, he has run a best of 195 mph in NHRA competition, force fed by his ProCharger F-3R-130 supercharger.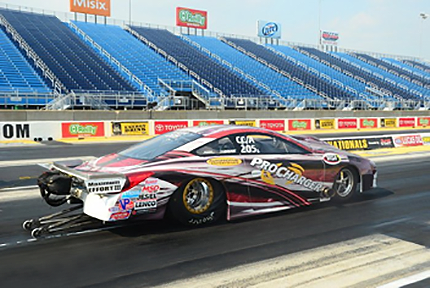 In ADRL Pro Drag Radial ProCharger-powered racer Steve Jackson continues his record-breaking performances driving the Big Block Chevy powered orange 93 Mustang which has helped establish his reputation as a highly competitive and skilled racer. Powered by ProChargers record setting F-3R-136 supercharger Jackson is within striking distance of capturing the ADRL Pro Drag Radial world championship. As these featured racers start to wrap up their championship contending race seasons they have all chosen to use the most powerful and durable centrifugal supercharger to help them get past the finish line and win.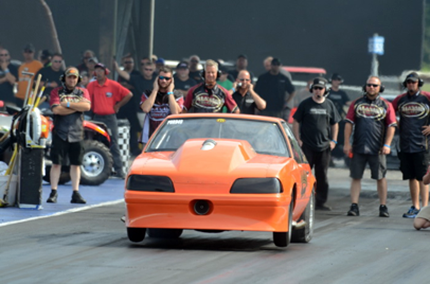 Good luck to these, and all other ProCharger Powered racers.