SEMA FULL REPORT 2019: PROCHARGER BOOST STEALS THE SHOW!
SEEMS WE ALWAYS SAY "IT CAN'T GET BETTER THAN THAT"
Well, this 2019 SEMA show pretty much was an epic event for the ProCharger booth and all the amazing ProCharger powered machines around the show. Last year was awesome with the unveiling of our 15 foot hanging supercharger impeller, to one of the cleanest NoPrep machines to hit the scene. Though thanks to our amazing customers, friends, colleagues, and brand new location, this year was over the top as well. We don't even know where to begin with this blog, so since we have PRI coming up, let's start with racing…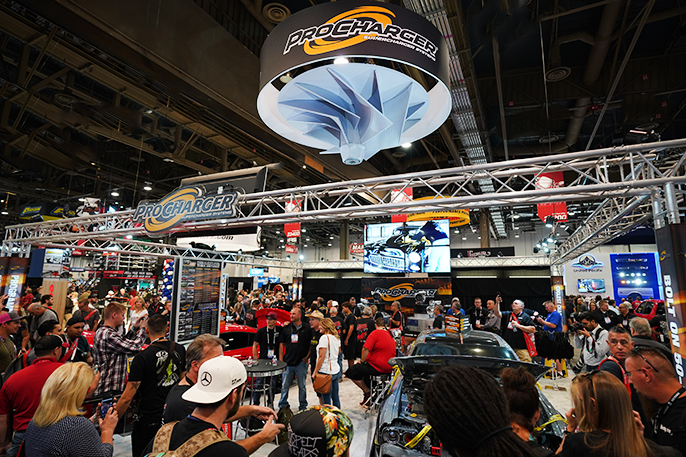 ---
NHRA PROMOD LEGAL PROCHARGER COMBO DEBUT!
The big news for racing fans was this wicked Proline built AJRE Hemi, and it's now 100% class legal ProCharger F-3X-140 and ProCharger CrankDrive set up. Our engineers, customers, and supporters have spent countless hours dialing in this package to make it legal for the 2020 NHRA racing season, for the ProMod class. We are proud to be the first centrifugal supercharger to be allowed to compete in this top-level racing class and look forward to the 2020 season with excitement.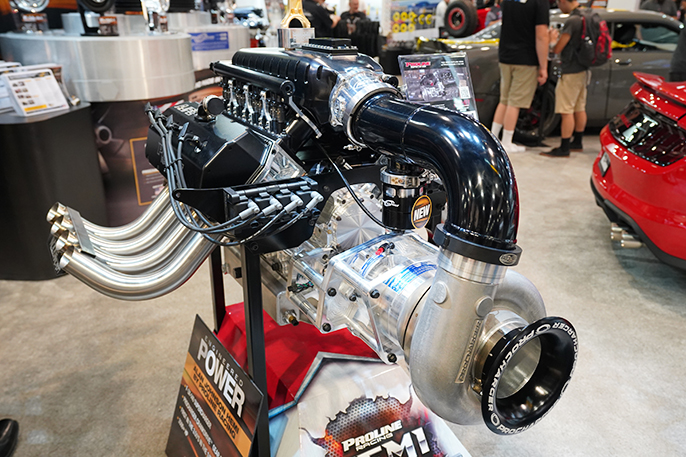 This blower and drive system offers huge advantages from cost, weight, and performance. For more details please contact [email protected] or visit us at PRI booth #101. This engine was also awarded the Masters of Engines (Race Engine) award from JE pistons. This comes as a huge honor and we are sure the guys at Proline and AJPE are extremely proud as well.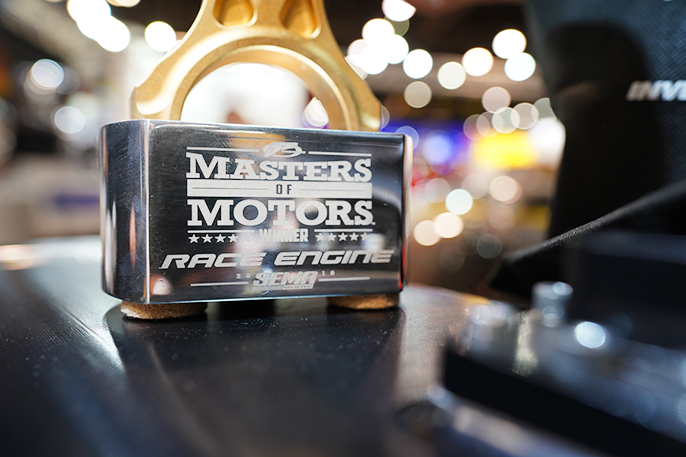 ---
FROM TV STARS TO PROFESSIONAL RACE DRIVERS…
Our fans got to enjoy rubbing elbows with all sorts of amazing folks that make this industry so great. Plus we had countless social media celebrities stopping by to check out the latest in boost. The best part about these awesome personalities is that they are all HUGE fans of ProChargers supercharged boost. Some using them on daily drivers, shop projects, their race cars, or sometimes a combo of all the above. We love hearing everyone stop by and share their stories, and so do these guys!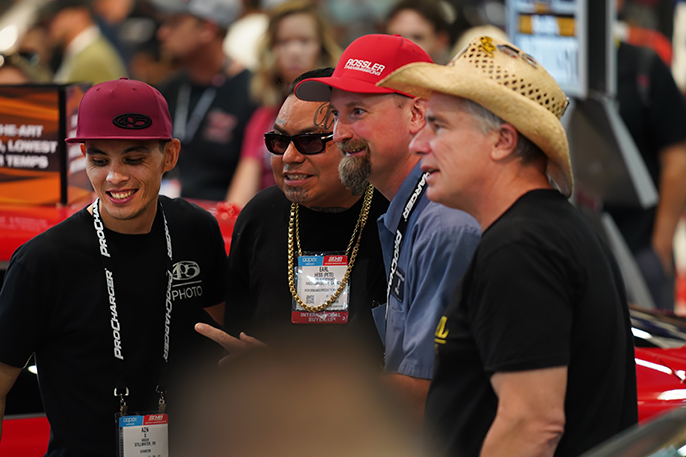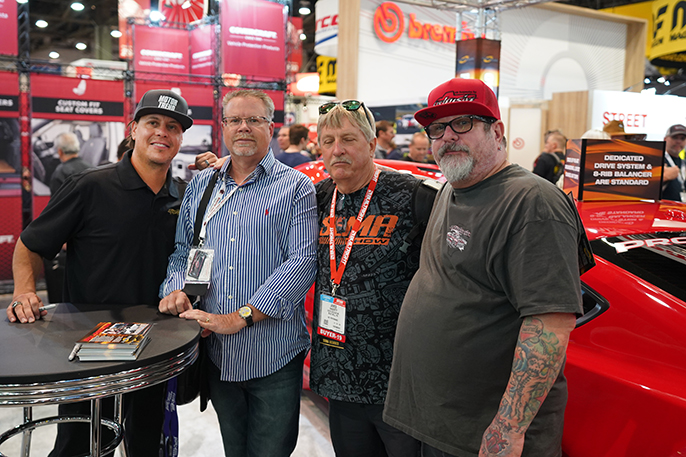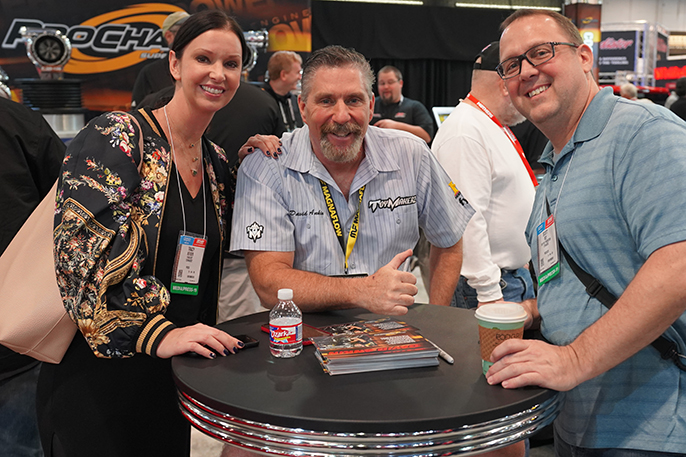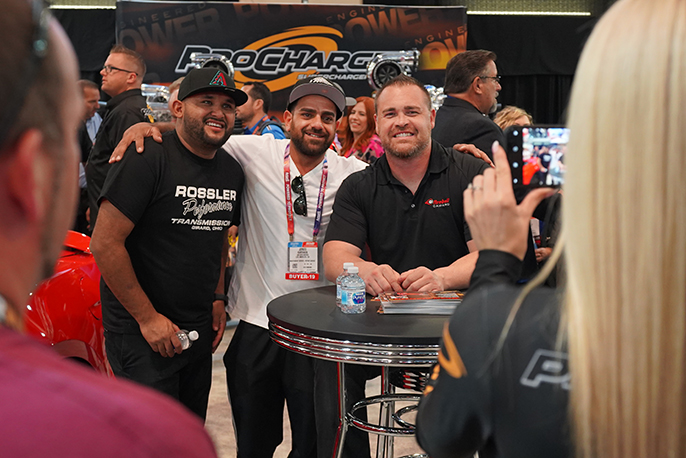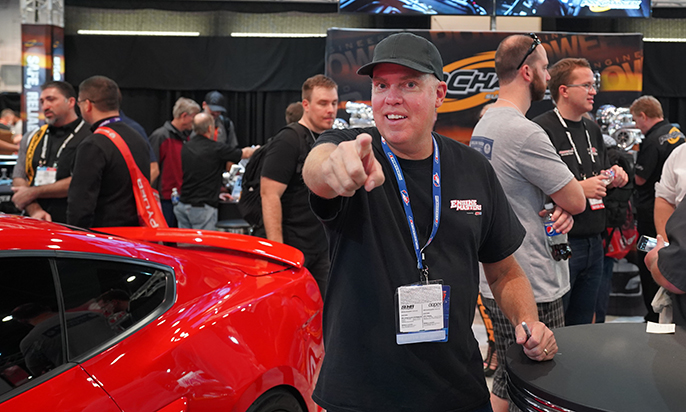 ---
SO MANY PROCHARGED RIDES AROUND THE EVENT!
From lifted trucks to crazy Jeep's, or even full-blown customs and race cars, there wasn't a isle it seemed that didn't have a ProCharger supercharger bolted to something. Now we will fully admit that after walking 12 miles one day and 8 miles the next…we know that we miss some rides out there, so we will keep our eyes peeled to facebook and instagram for those that we missed. However here are some highlights we found around the show.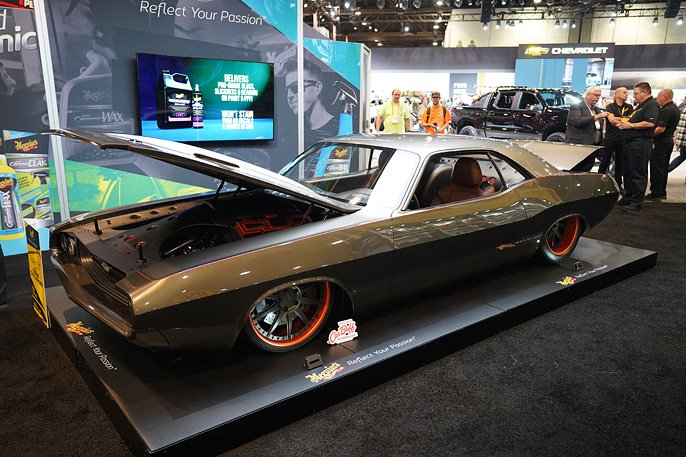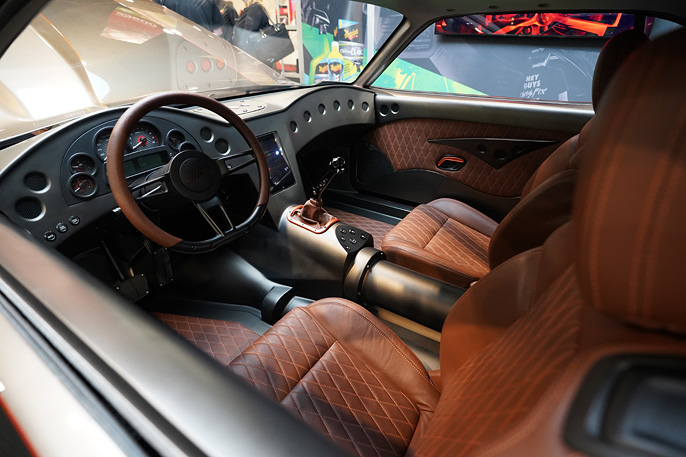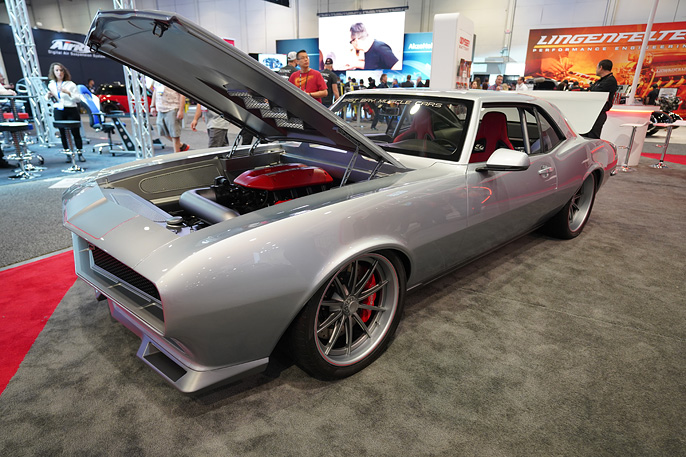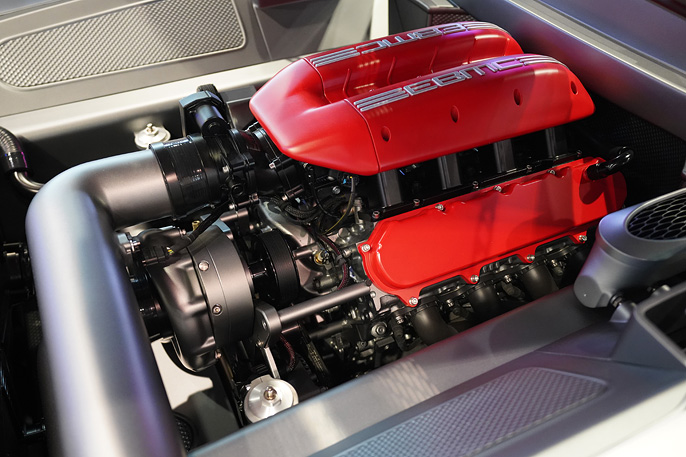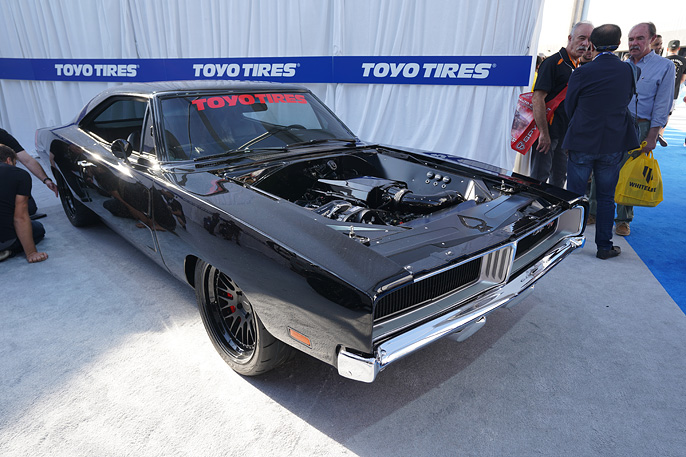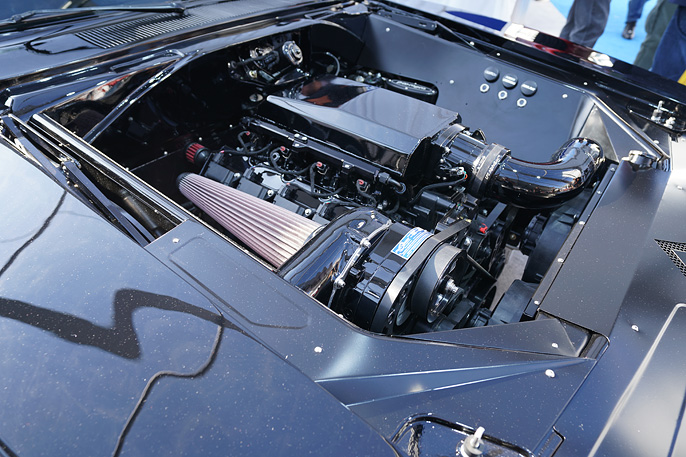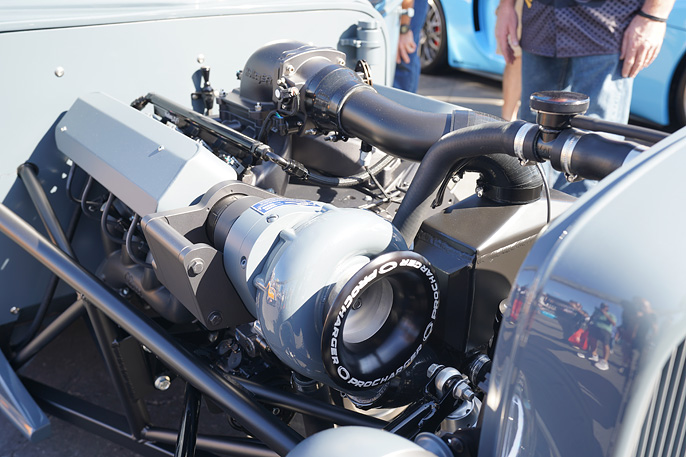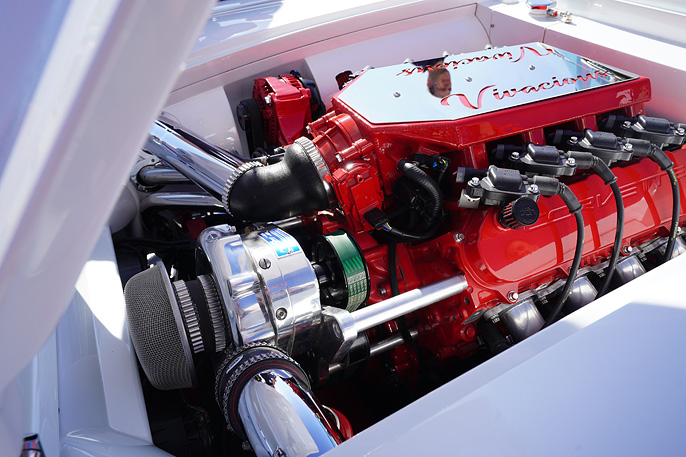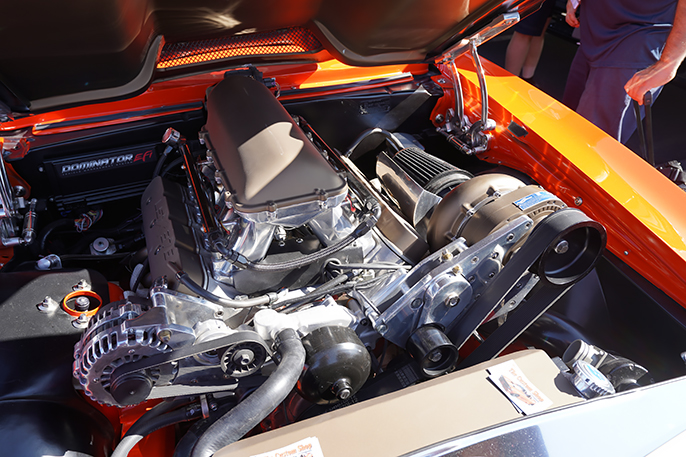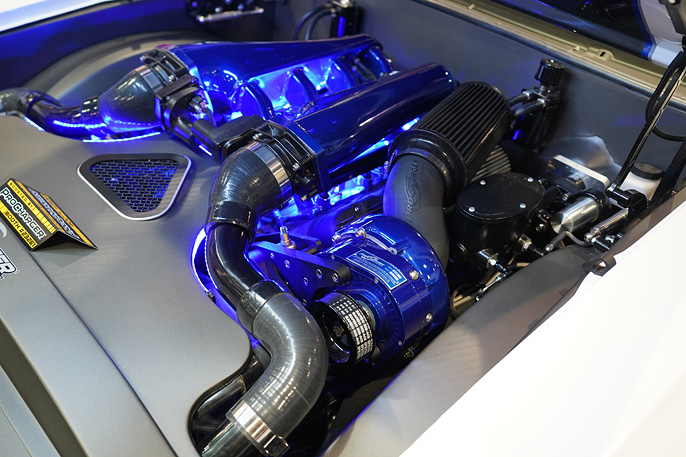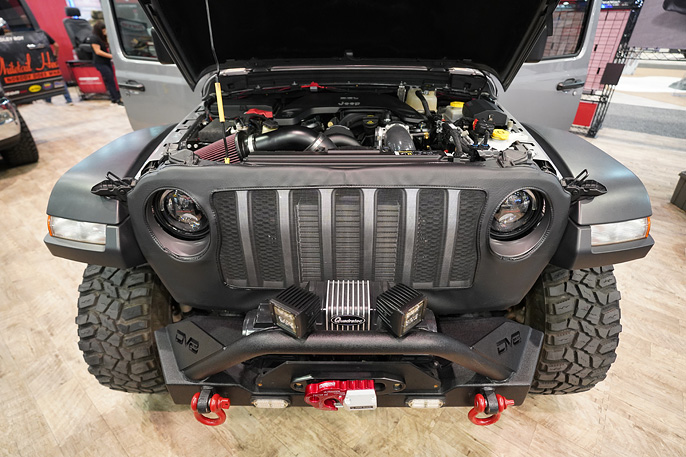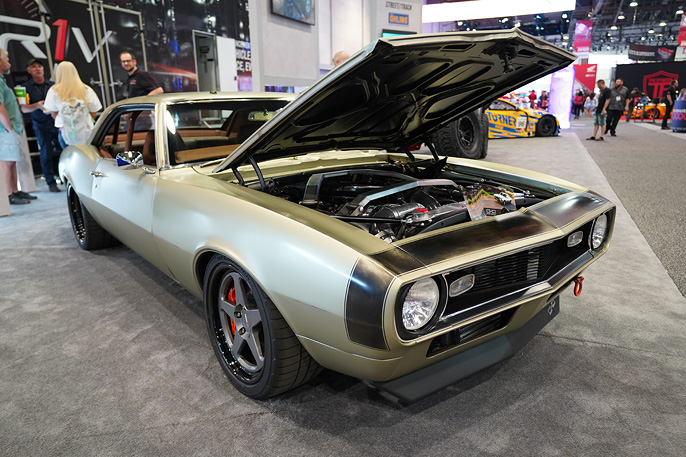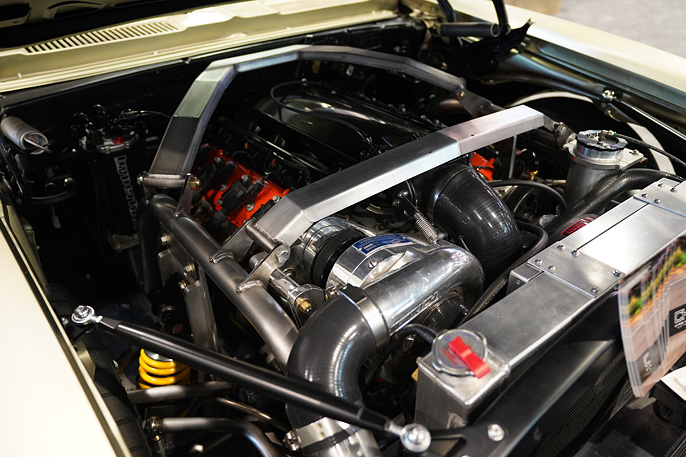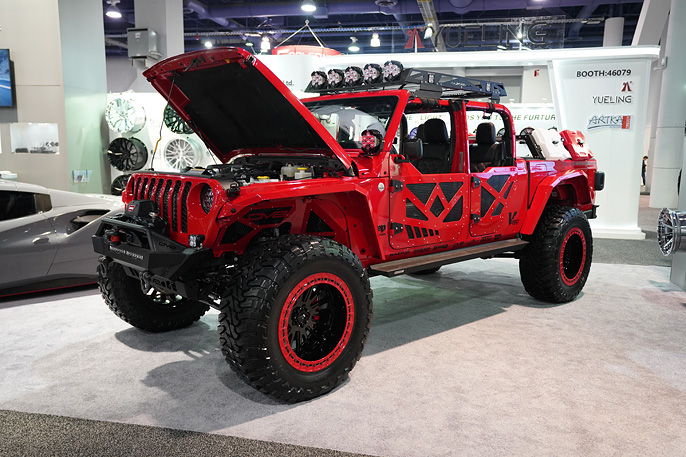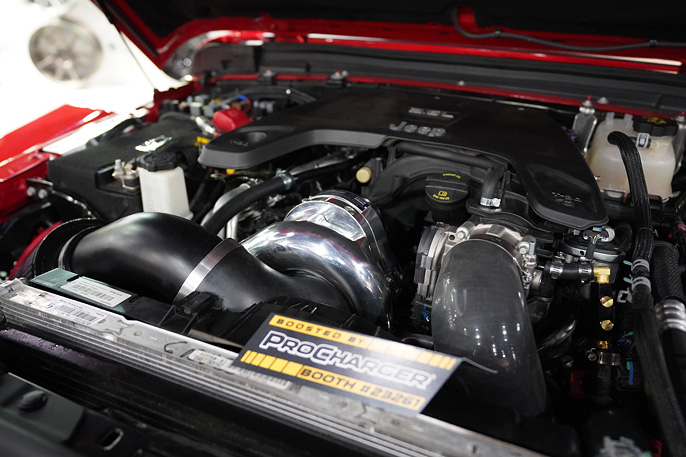 ---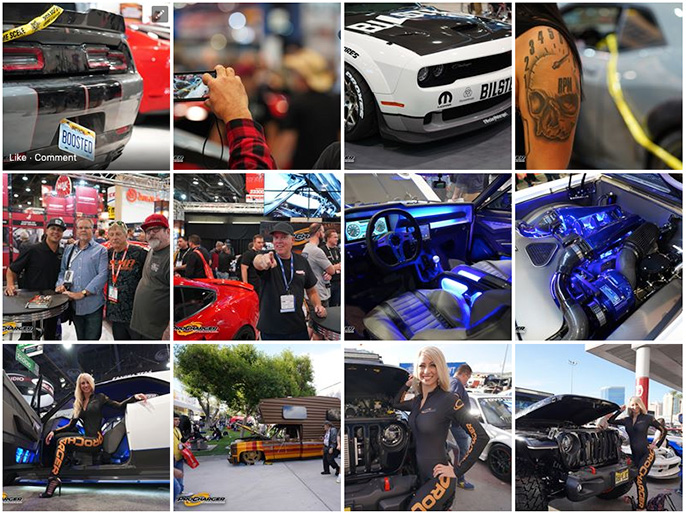 ---
NEW PRODUCTS TO MAKE DEALERS/CUSTOMERS GRIN EAR TO EAR!
We know our dealers love coming by to find out what the latest and greatest ProCharger systems are ready for sale, and this year was no different. Thankfully SEMA makes is super easy to get to the details of these new systems fast and easy, by visiting the New Products Showcase over in the south hall.
Here are some teaser photos from that area, for those that have never made the trip over to it. We highly suggest putting this section of the show on your "to-do" list in the future.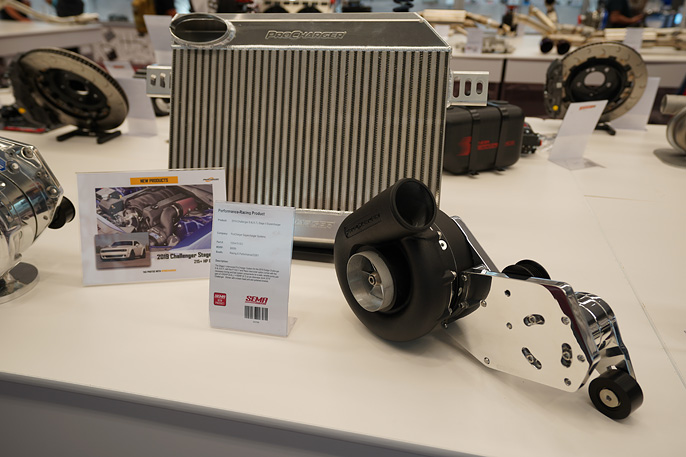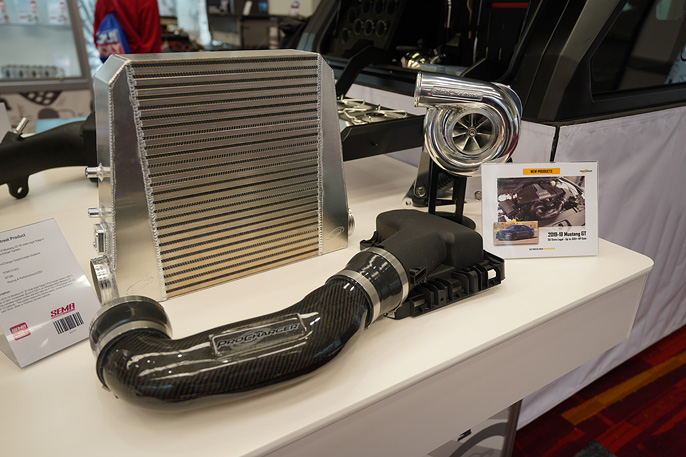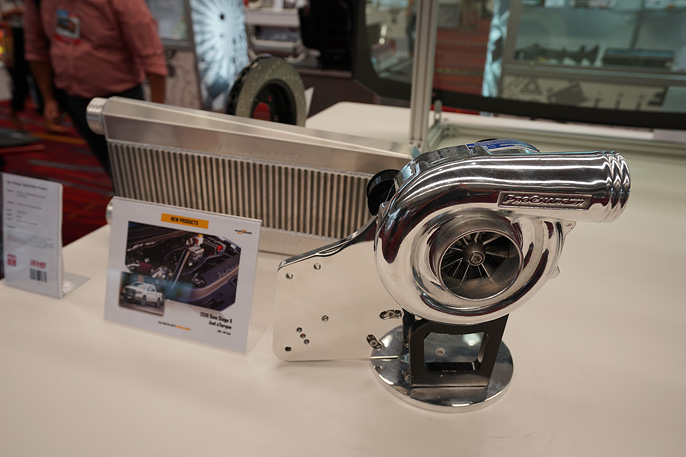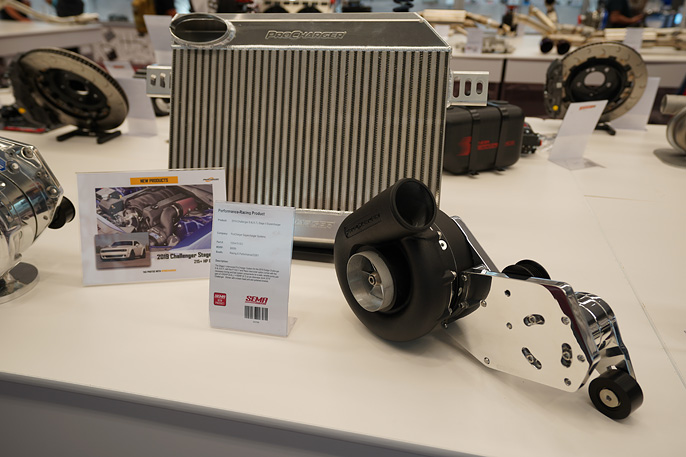 ---
YES, OUR BOOTH CAR WAS STOLEN, CHASED…AND RECOVERED!
Since this story has virtually been all over the internet. We feel that we should clear up some details about the Quinten Brothers amazing carbon fiber Challenger in our booth.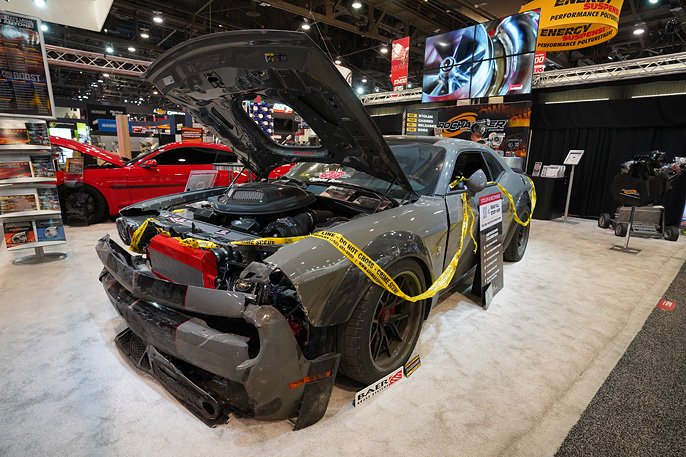 Yes, the suspect has been caught and is in jail
Yes, the car is back in VT and being rebuilt
No, we don't know how many cars, trees, fences it hit
Yes, it drove into and out of SEMA under its own power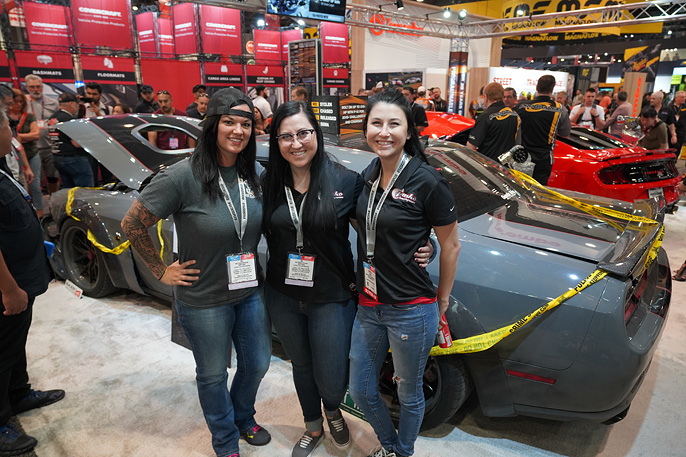 The thing that matters to us most about this situation is that nobody was hurt or injured in the story that unfolded. Here at ProCharger, we know that cars and parts can nearly always be replaced, however people can not. So we want to thank the Vegas PD and State Troopers for the outstanding work in the recovery and apprehension of the suspect involving this car.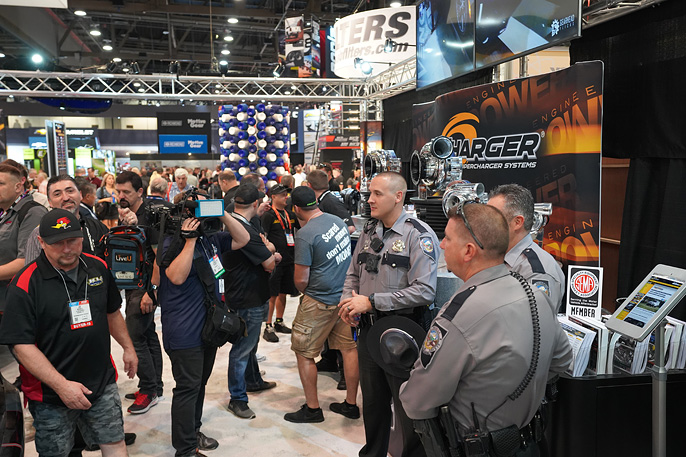 We are also happy to know that even with all of the "spirited" driving that happened, we can officially say that supercharger system is 100% "drive it like you stole it" approved. (We might have to check with management if we are allowed to say that). However, it was awesome to see this ProCharger powered machine enter and exit the show all on her own, after her very traumatic week.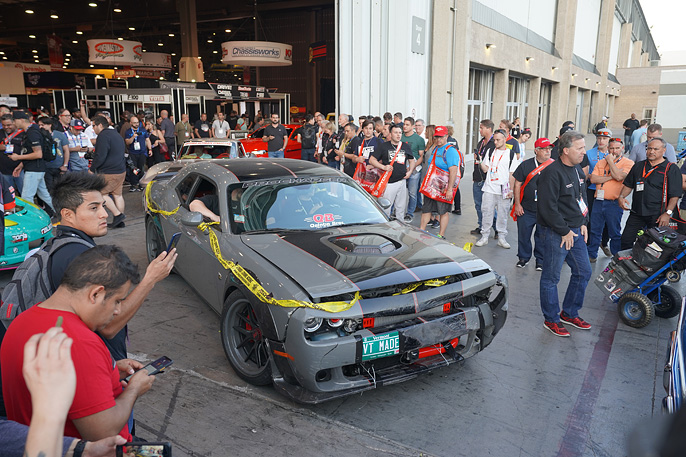 ---
THE FIREBALL MUSTANG MAKES ITS DEBUT!
Yes, the same team that brought you the Fireball Camaro are now moving into the Mustang world. Ford fans will love being able to get these turn-key monsters right from the dealership, rocking ProCharger supercharged boost.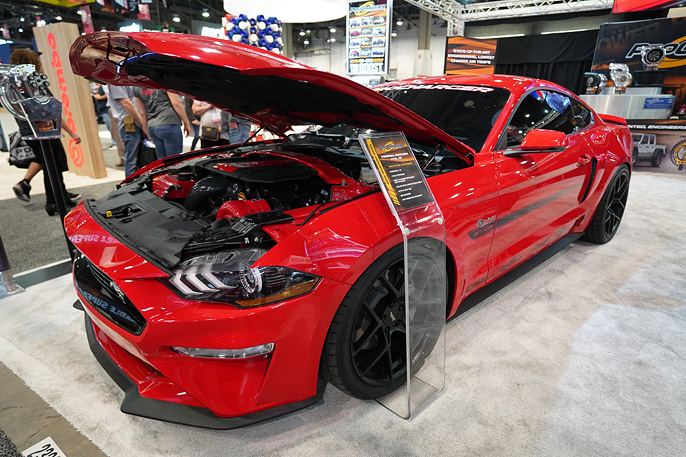 For more details on how to get your hands one of these 775 horsepower monsters, click HERE.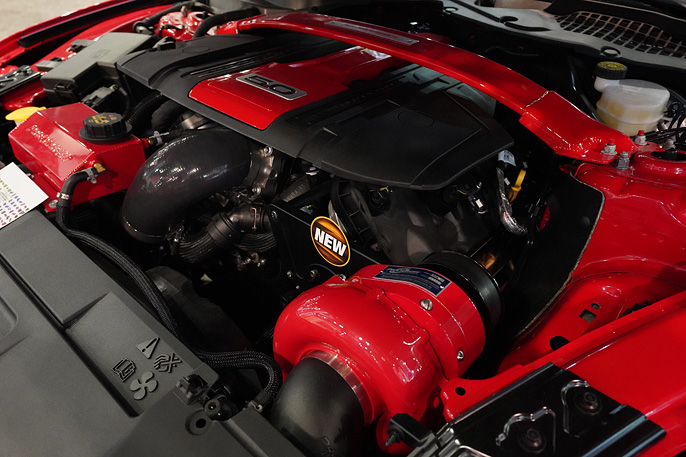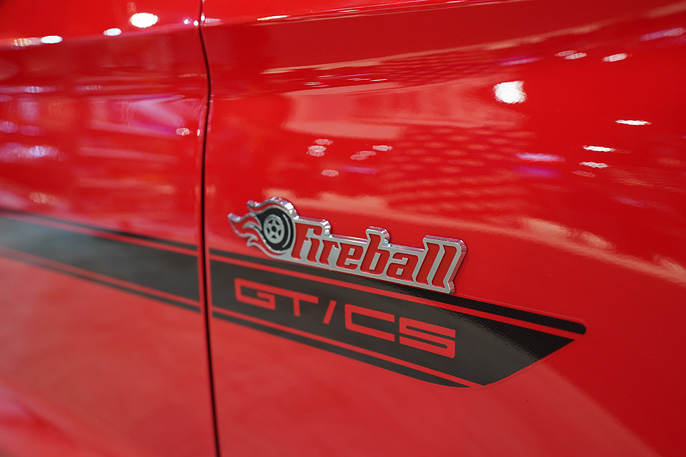 ---
DO NOT MISS OUR DISPLAY AT THE PRI SHOW, BOOTH #101!
Again we will be bringing the show to Indy for the Performance and Racing Industry show. Mark our words you will NOT want to miss booth #101 as always right front and center, as we are packing it with some of the baddest engines you have ever seen. Plus launching some super exciting new race parts that we did NOT show at SEMA!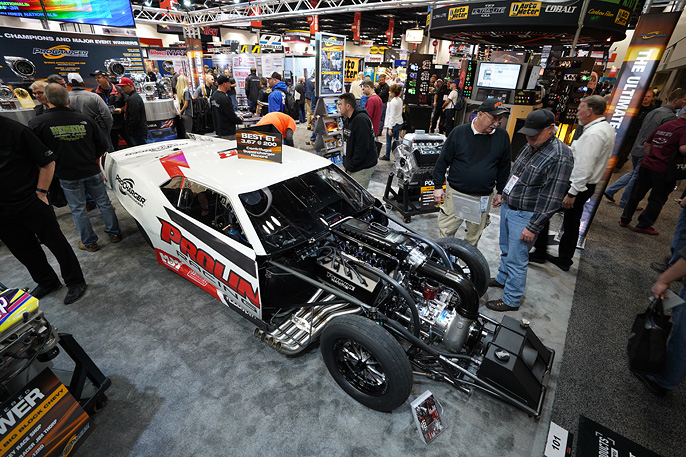 ---
READY TO SUPERCHARGE YOUR RIDE? DROP US A LINE!
Give our sales staff a call or email us at the following contact methods below. Or you can click here to find a dealer nearby to help out with your vehicle. We will be happy to assist you with any technical questions about supercharger systems and the results you can expect.
Phone – (913) 338-2886 : Mon – Thur 8am – 6pm (Fri 8am – 5:30pm) CST
Sales Email – [email protected]
Tech Email – [email protected]