SEMA 2009: PROCHARGER POWER INVADES LAS VEGAS
For one week out of the year, Las Vegas is the performance and hot rodding capital of the world. The annual Specialty Equipment Market Assocation (SEMA) Tradeshow is held in the massive Las Vegas Convention Center. ProCharger and many ProCharger-equipped vehicles were there in force at this year's show.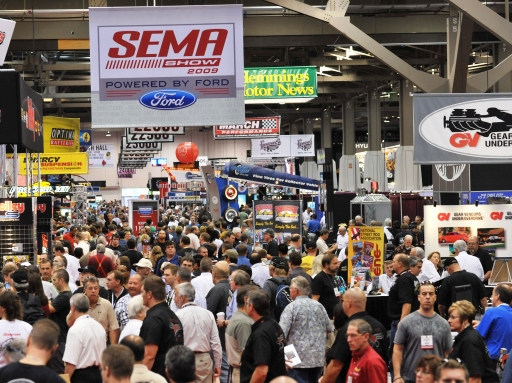 With our best location and largest display of any supercharger manufacturer at the SEMA Show, the ProCharger booth was located on the main floor of the "Race & Performance" hall, half-way between the Ford and GM corporate displays. It was hard to miss the ProCharger presence at the show, starting with the "Pony Car Power" lined up in the booth, including a 2010 Camaro SS, 2010 Mustang GT and a 2009 SRT-8 HEMI Challenger, each equipped with an HO Intercooled Supercharger System.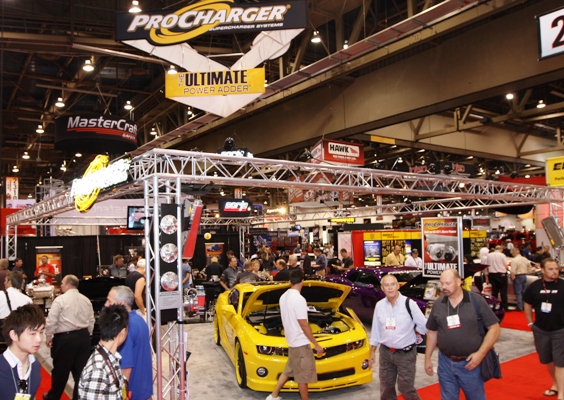 The ProCharger booth also featured a supercharged and intercooled 2008 Harley-Davidson Softail Rocker, a ProCharger LSx Cog Drive supercharger kit, a late-model EFI HEMI engine with a ProCharger Stage II Supercharger and intercoolerand our newest display, two cut-away ProCharger P-1SC-1 superchargers, one with the standard gearset and one equipped with the optional helical gearset for noise reduction. Between them was a helical gear-equipped D-1SC supercharger running for all to see and barely hear!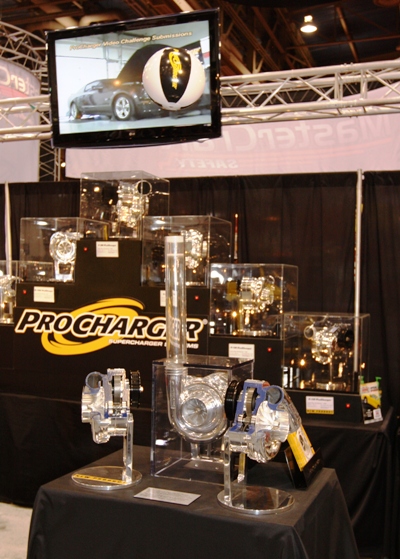 Other 2009 SEMA Show highlights included: two 2009 Ford F-150s in the Ford display, each equipped with the all-new ProCharger HO Intercooled Supercharger System for the world's best selling vehicle; a late-model HEMI transplant, ProCharger-equipped 1968 Charger in Mopar Alley; and multiple ProCharged 2010 SS Camaros cars, including one with an F-1R and 12-rib drive putting down 871 RWHP and 747 lb-ft. of torque, another ProCharged 2010 Camaro SS that was awarded GM's "Best New GM Exterior" award and the Pedder's ProCharged 2010 Camaro that competed in Optima Battery's Ultimate Street Car Challenge the day after SEMA closed.
Click here to go to the ProCharger 2009 SEMA home page and follow the links at the bottom of that page to the photo galleries.
New Products Showcase
SEMA's New Product Showcase is where each exhibiting company can literally showcase their latest product offerings. Here again, it was hard to miss ProCharger's presence as 11 separate new products were on display for all show attendees.