SEE PROCHARGER POWER AT THE STURGIS BIKE RALLY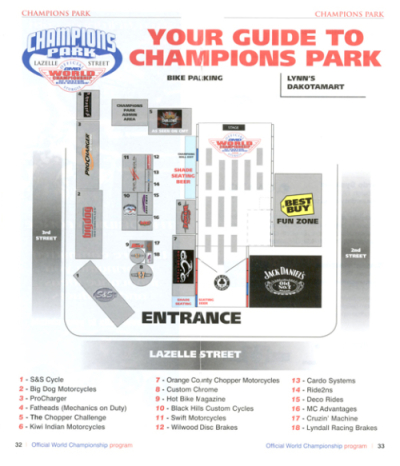 If you are thinking about saddling up and heading up to Sturgis, SD for the 2008 Bike Rally, be sure to look us up! The ProCharger "big rig" is parked in Champions Park, along with some of the biggest names in the V-Twin industry, including Big Dog Motorcycles, S&S Engines, Orange County Choppers, Wilwood Brakes, The Chopper Challenge and even Hot Bike Magazine. Easy to find, Champions Park is located in the heart of Sturgis at 1205 Lazelle Street between 2nd and 3rd streets. Display hours are from 9 AM to 6 PM, August 2nd through Saturday, August 9th.
Everyone's invited to stop by and check out the incredible lineup of supercharged and intercooled Harleys and custom choppers on display in the ProCharger area. Ride safe and see you in Sturgis!