SEE PROCHARGER AT THIS SUMMER'S MAJOR AUTO EVENTS
Once again, the busy summer automotive event schedule is in full swing, and yes, ProCharger leads the way, attending more events than any other supercharger manufacturer. Be sure to look for the ProCharger display or one of our dealers at any number of local, regional and national automotive events this summer.
Kansas City All Mopar Show, June 11-12
Hosted by the High Performance Auto Club, this Kansas City based club is one of the largest, all-Chrysler groups in the midwest. The featured cars at their 2011 HPAC All Mopar show was anything powered by a HEMI engine, old or new. So, who better to sponsor the late model HEMI class than ProCharger!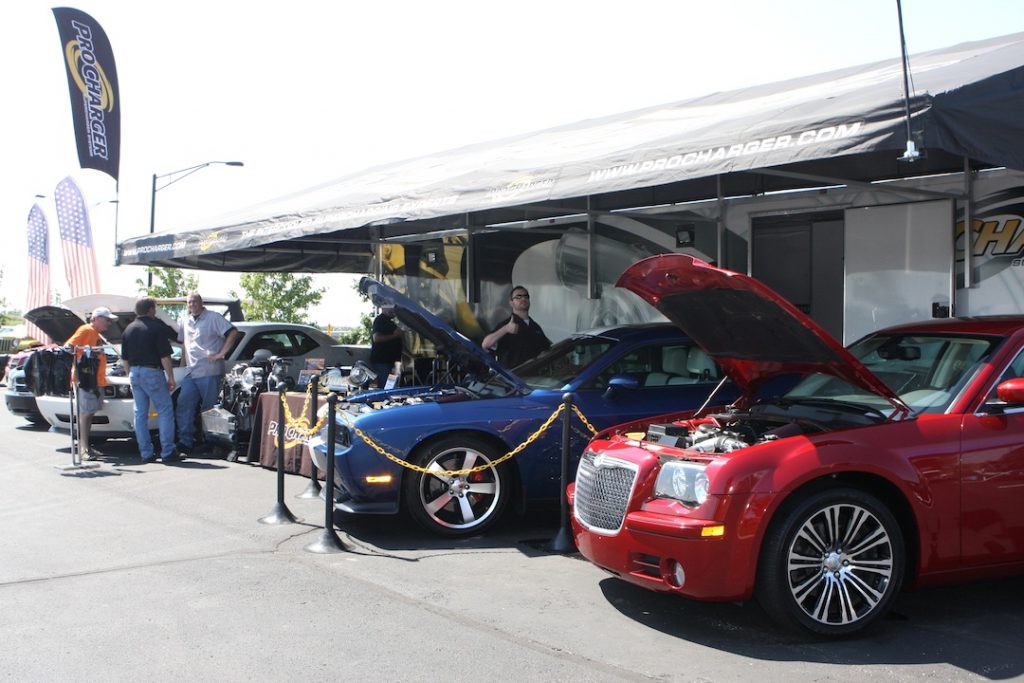 With a glorious June weekend, the show drew more than 500 people over the two days, with more than 30 HEMI-powered vehicles in attendance. The ProCharger display was filled with supercharged and intercooled HEMI horsepower and was a favorite of show attendees.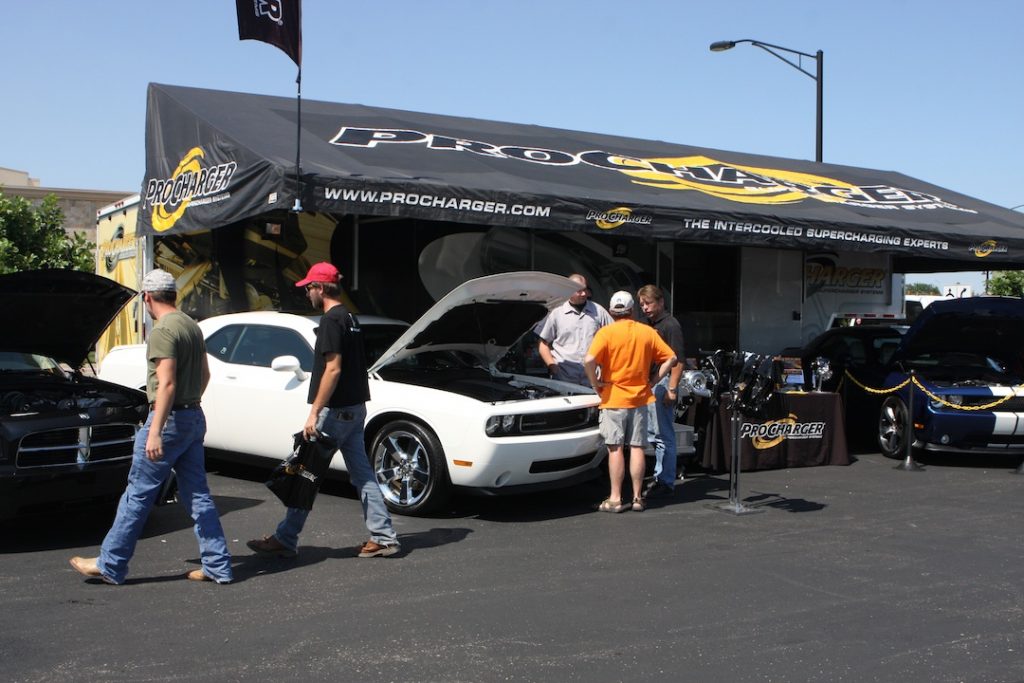 The display featured ProCharged HEMI power with the new 2011 Challenger SRT-8 6.4L "392" HEMI, 2010 Chrysler 300C, 2009 Challenger SRT-8 6.1L, 2009 Challenger R/T 5.7L and a 2006 Charger R/T 5.7L. Of course, all these cars were equipped with intercooled ProCharger power. ProCharger offers the most HEMI power options and complete coverage of HEMI cars and trucks. Complete systems and tuner kits for the new 392 HEM-equipped cars will be available soon. Please give our Sales Team a call for additional information.
A portion of the proceeds from the HPAC Show was donated to Victory Junction Camp.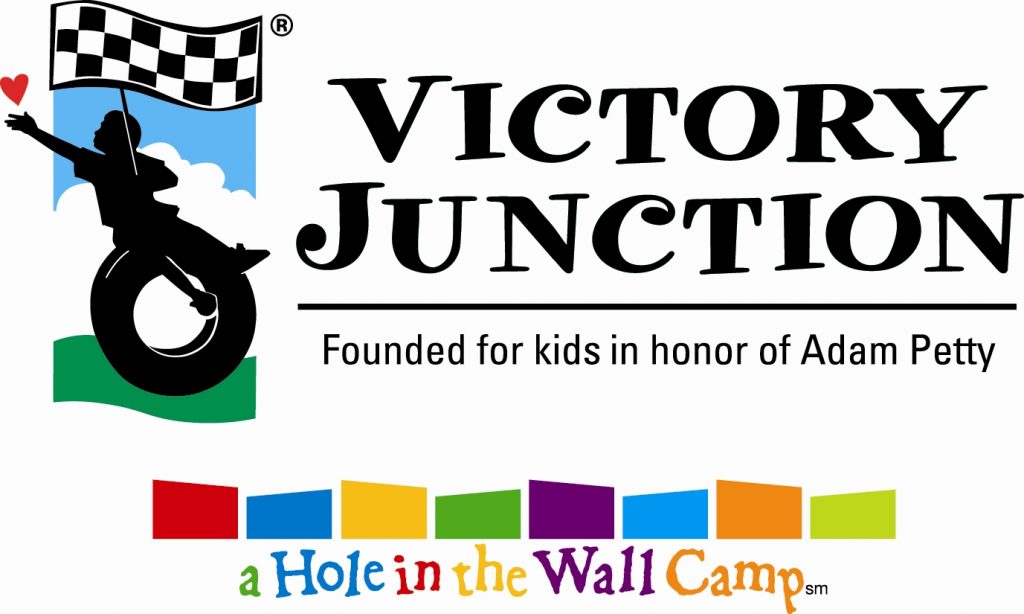 Mustang Club of Greater Kansas City, June 25-26
Another local club with strong regional attendance, the Mustang Club of Greater Kansas City will be hosting their 26th annual show and of course, ProCharger will be there.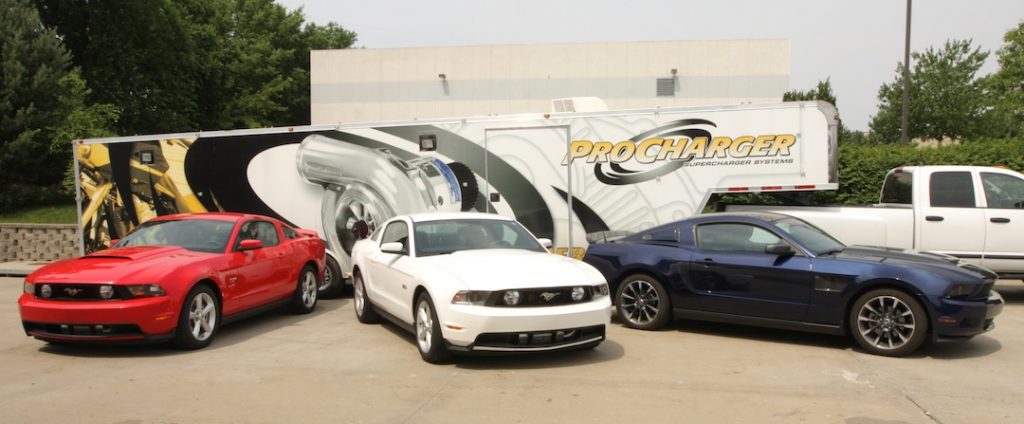 Backed by the custom-designed 40-ft display trailer, the ProCharger display will feature a whole herd of supercharged and intercooled Mustangs and Ford trucks, including a 600+ HP 2011 5.0L Mustang GT, a 475+ HP 2011 3.7L Mustang V6, (which also happens to be the first 2011 V6 Mustang to record a 1/4-mile pass in the 12-second range), a 500+ HP SEMA-shown 2008 4.6L 3V Mustang GT and even a 2001 4.6L 2V Mustang GT, equipped with a legendary ProCharger F-1D supercharger and air-to-air intercooler.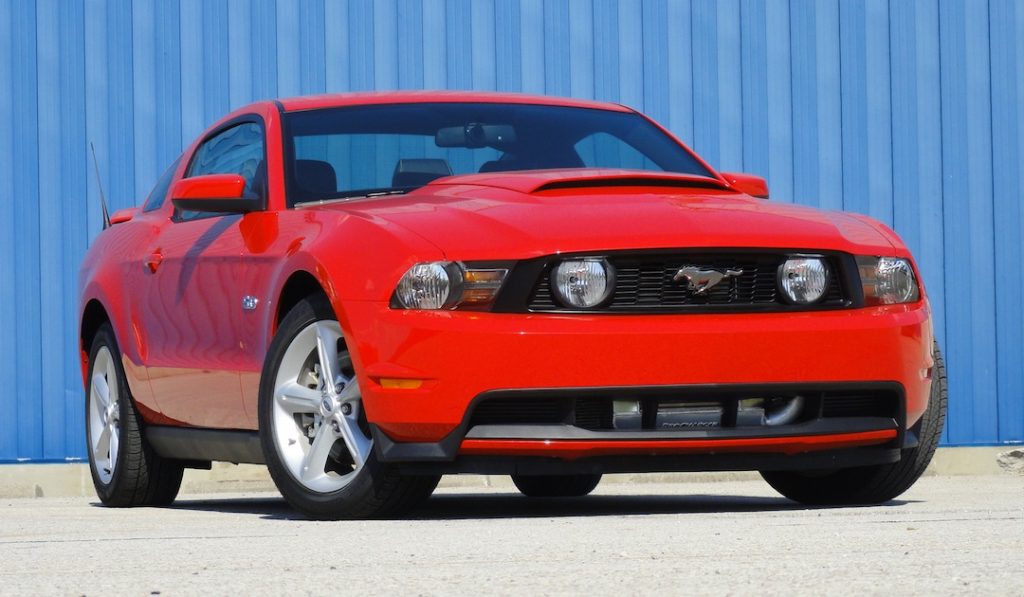 Be sure to stop by the ProCharger display and check these cars (and likely, even more) out in person and talk with the staff about putting the Ultimate Power Adder under the hood of your Mustang or Ford truck. A portion of the proceeds from this show will be donated to the Wounded Warrior Project.

Additional Events in 2011
The ProCharger Team is just getting rolling. Additional 2011 events include the NMRA / NMCA "Super Bowl" in Joliet, IL, the Mopar Nationals in Columbus, OH and the NMCA Muscle Car Nationals in Milan, MI, just to name a few. For a complete listing of additional events that ProCharger will be attending in 2011, please visit the ProCharger Events Page. We hope to see you there!