ROCK BOUNCERS AND OFF-ROAD MANIACS OF PROCHARGER!
PROCHARGER ON THE ROCKS…AND TRUCK PULLS!
ProCharger is enormous and highly successful in the street and drag racing worlds, but there's a category of motorsports that our superchargers are gaining popularity in that you may not have known about—Rock Bouncing!
As AutoWire.com (https://autowise.com/rock-bouncers-beast-handle/) says, Rock Bouncers are "The beast only few should handle." They go onto define a Rock Bouncer as "a Rock Crawler that has been custom built to do what a Rock Crawler does, but in a much more aggressive manner" and "a custom made 4 Wheel Drive monster that can virtually do just about anything the driver wills it to do. It can climb near vertical walls, pull itself over boulders the size of Fiats, and even survive massive rollovers, just to keep clawing it's way to the top of the hill."
If you're still wondering what these machines and the maniacs that drive them are all about, watch the videos below to get an idea. In those videos you will see that ProCharger superchargers provide the boosted horsepower to make these buggies scream and drive over stuff that the typical off-road vehicle would fear. And they scream so loud that they make children cry.
---
Tantrum 2
Busted Knuckle Off-Road, https://bustedknuckleoffroad.com/
This gorgeous buggy is called Tantrum 2, using one of Busted Knuckle's (BustenKnuckleOfRoad.com) custom Pure Race Riot chassis (in an equally beautiful black and purple powder coat) powered by a 447ci Ford motor with a Dart block, Brodix heads, and most importantly a ProCharger F-3X-140 supercharger with a Race Drive! If you watch the video if put down 659hp and 537lb-ft to the chassis dyno. Normally running huge rock-climbing rubber on 17-inch double bead-lock wheels, it's huge fun to watch scream over whatever terrain they choose to dominate.
"I really love the fact that you can hear the blower whining, you can hear the air pulling air through the system"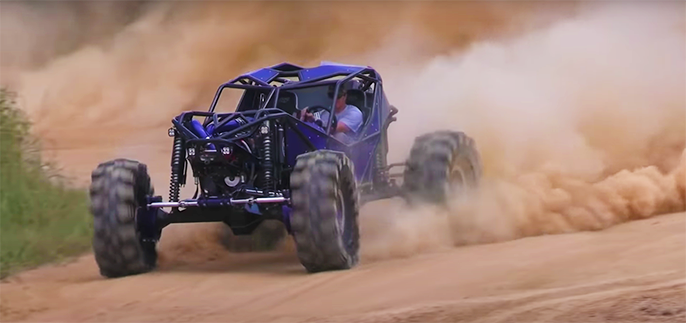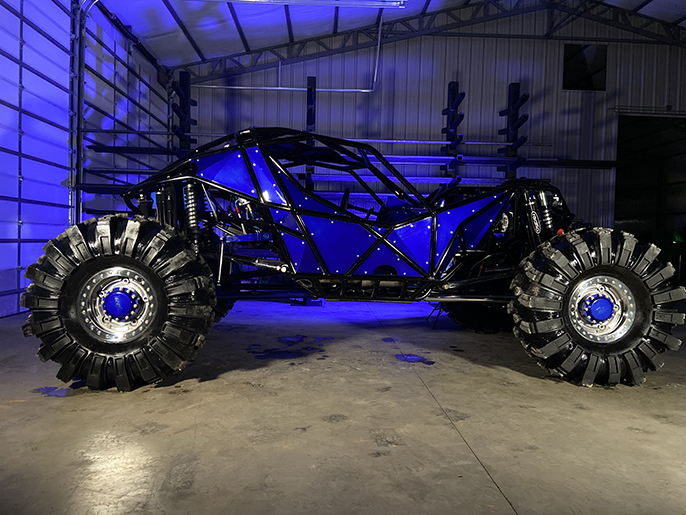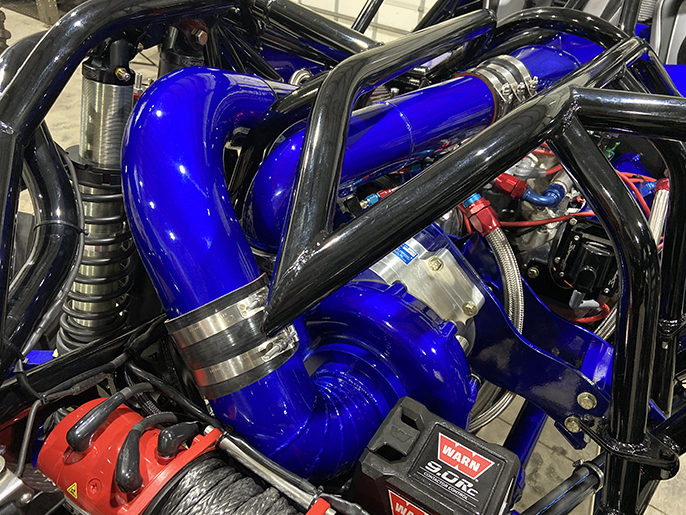 Gold Rush
Busted Knuckle Off-Road
Busted Knuckle builds all manner of wicked off-road killers, and the one in this video is named Gold Rush. It's build on a BKOR Riot Race chassis running a 565ci big-block Chevy with a ProCharger F-1X on alcohol that makes 1,600 hp. The trans is a PTC Powerglide and the transfer case is a SCS 10.66 unit turning all four 43" Super Swamper Sticky tires on 17" vision beadlock wheels. Watch the video to witness it scream.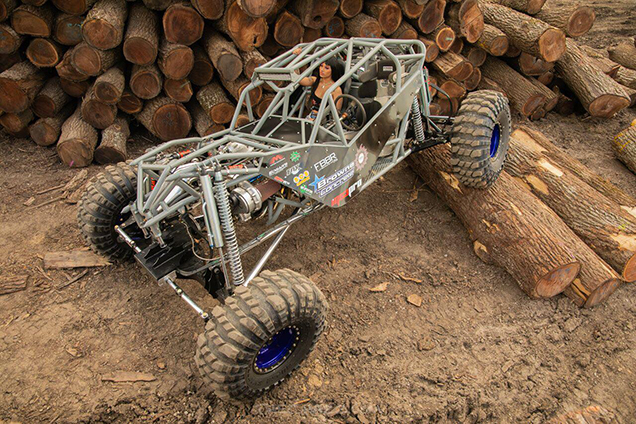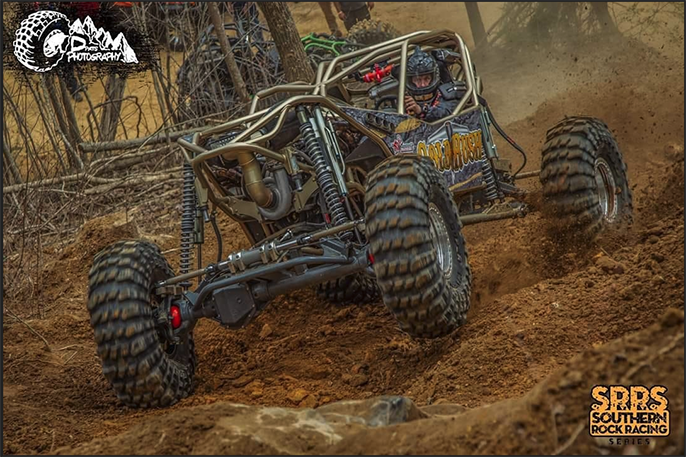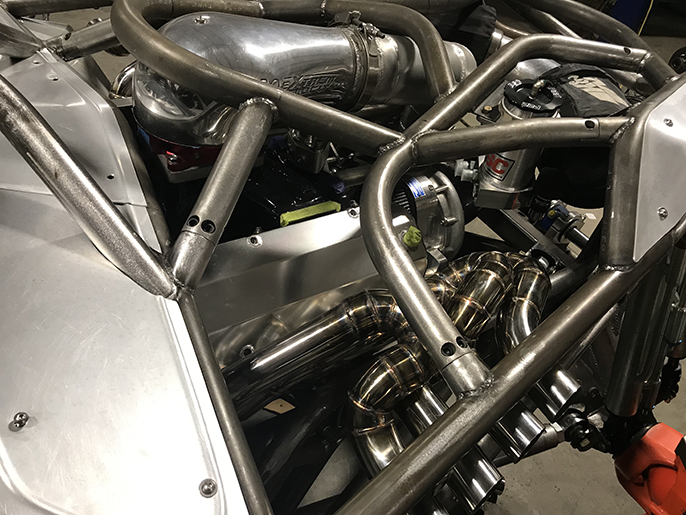 SPARXX FLYIN'
Charlie Browne Jr. built this custom rock racing/crawling buggy by himself with an all-aluminum LS3 and a ProCharger D-1SC for Pro Rock and Southern Rock races. "The D-1SC is perfect for rock racing and crawling because of the instant power out of it. So far I'm loving the power that little blower is making!" Check out more on Instagram at Sparxx_Fly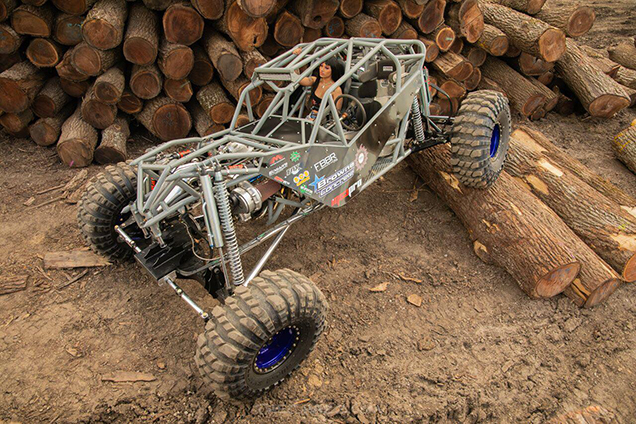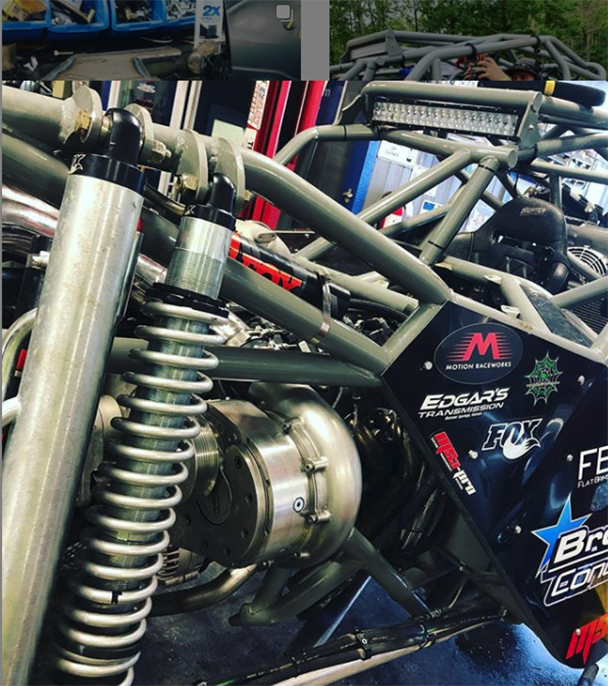 ---
---
GALOT MOTORSPORTS DEBUT PLR PROCHARGED HEMI MINI ROD 'LIL LOAD'
Drag Racers know Galot Motorsports as the team behind racer Kevin Rivenbank's wicked Pro Line Racing-powered, ProCharger F-3-140-supercharged Pro Mod car, but Brent Payne and Galot Motorsports' latest creation is the purpose-built Mini Rod aptly named 'Lil Load' tractor pulling hot rod. As PLR says, the Mini Rod weighs 2,050 lbs and was built by the renowned fabricators Screamin' Bobcat Pulling Team. The engine is a 548ci PLR Hemi with a ProCharger F-3X-140 supercharger and the PLR says "this is the first combination of its type in the USA used for Tractor Pulling, we were happy with our first outing. It was a test session and we came away knowing what things we need to do to give us the extra power it needs." If you want to know more about tractor pulling, PLR said "All tractors in their respective classes pull a set weight in the sled. When a tractor gets to the end of the 100-meter track, this is known as a "full pull". When more than one tractor completes the course, more weight is added to the sled, and those competitors that moved past 91 meters (300 ft) will compete in a pull-off; the winner is the one who can pull the sled the farthest." Go to the 9:17 mark on this video: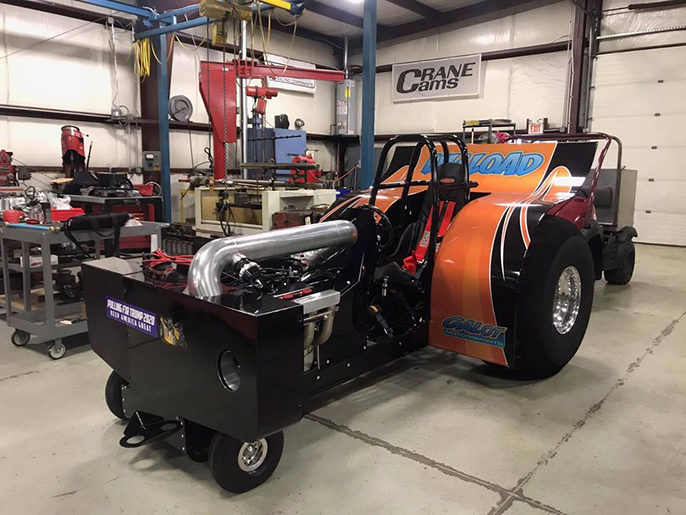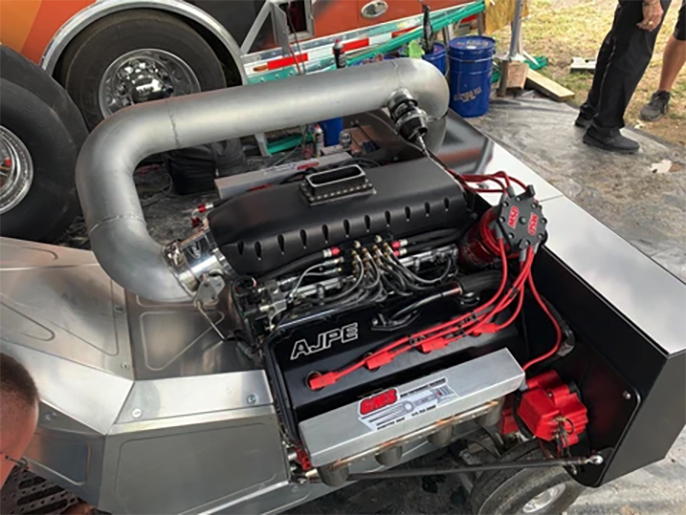 https://www.facebook.com/watch/?v=386721778713516
---
SEND US PHOTOS OF YOUR OFF-ROAD VEHICLE!
Do you have a killer rock crawler, bouncer, or general badass off-road vehicle with a ProCharger? Send us photos and/or videos of it in action and we very well might highlight it on our website! Send them to [email protected].
---
ARE YOU LOOKING TO GO ROCK BOUNCING? CONTACT US FOR THE PERFECT SUPERCHARGER FOR YOU RIG
Give our sales staff a call or email us at the following contact methods below. Or you can click HERE to find a dealer nearby to help out with your while building a vehicle to crush rocks and make chicks swoon. We will be happy to assist you with any technical questions about supercharger systems and the results you can expect.
Phone – (913) 338-2886
Mon – Frid 8am – 5:30pm CST
Sales Email – [email protected]
Tech Email – [email protected]