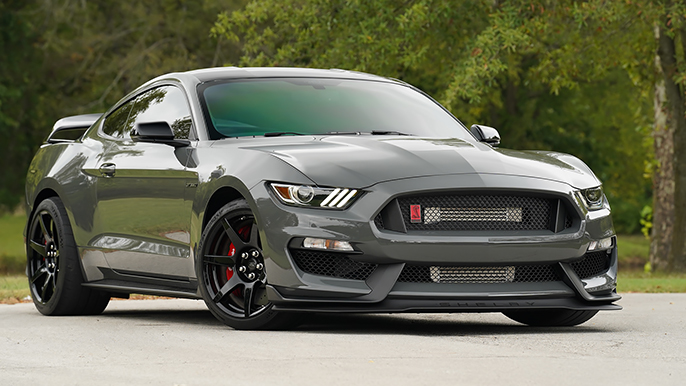 "R" YOU READY? PROCHARGER CRANKS OUT 877HP GT350 MUSTANGS!
UP TO 877HP AND BEYOND GT350'S / GT350R'S WITH PROCHARGER:
For 25 years, ProCharger has built the best supercharger systems for Ford Mustang owners. From 1964 to 2019, our engineers have designed the perfect bolt-on supercharger system for virtually every Mustang there is; no matter if it's a V-6 daily driver or a 3,500hp Pro Mod racecar. However, this blog is about the very special Mustang and its 5.2L VooDoo engine platform.
---
MORE BOOST, MORE POWER, MORE FUN (6PSI, 9PSI, AND BEYOND!)
We really don't know how to capture our excitement when it comes to these 5.2L supercharged monsters. ProCharger was the first company to offer full turnkey systems for these flat-plane crank machines, rocking nearly 800hp on just 6.5psi of boost, but we knew you all itched for MORE! So, our engineers went back into this system and gave it a few updates, a touch more boost, and a new tune. After the dyno rollers stopped turning, the reward was a gain of 351hp over factory hp! The rundown on the three base systems is as follows…
ProCharger Stage 2 System 9.0psi – 877hp
ProCharger Stage 2 Tuner kits – 800-1,450hp*
ProCharger HO System 6.5psi – 800hp (Coming Soon)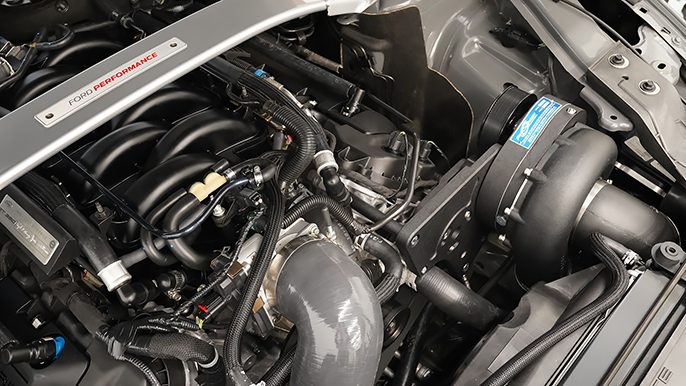 That is correct, on just 9psi of boost and good quality pump gas, our Stage 2 system with the P-1X head unit belted out 877hp! And the best part, everything you need comes in one box, ready for you to bolt-on in your garage including the tuning!
Beyond the turnkey systems, we talked about above…how about Mitchell Pope and his 1,450hp GT350? A built engine, camshaft swap, and loads of airflow from an F-1A-94 ProCharger are some of the key ingredients to Mitchells VooDoo's dyno crushing power numbers. We can't wait to see what Mitchell has in store for this car in the 2020 season. OK, now back to chatting about our turn-key systems…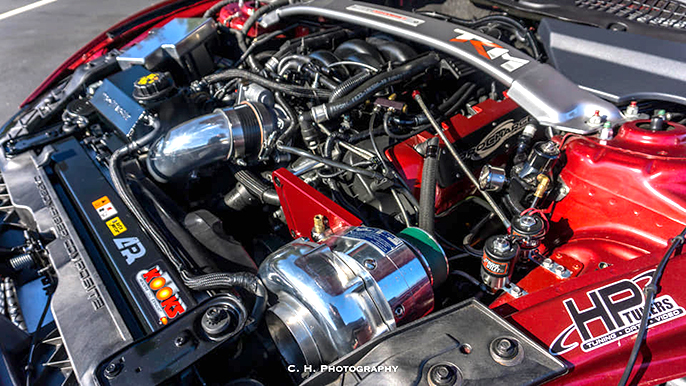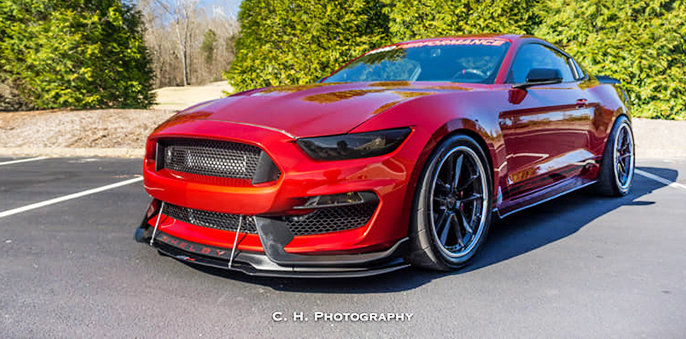 ---
PARTS DESIGNED TO TAKE THE PUNISHMENT:
From the silky-smooth power delivery perfect for road course racing, auto-x'ing, and track day events…we have designed this system to take the abuse day after day. With OEM level fit and finish, our system is designed to seamlessly integrate into your engine bay.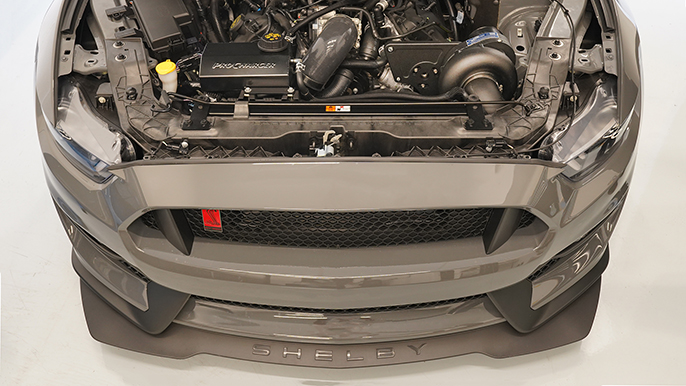 The engineers added a new tensioner design to the mix, that not only allows for quick and easy belt changes…but also a long range of travel for these ultra-high revving engines.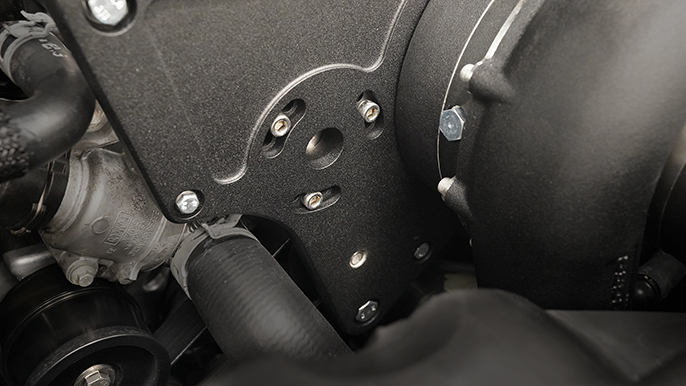 Our new ultra-high flow inlet design is perfect for those looking to make large power numbers up 1,200hp. Yes, it's a little overkill, but that's ok.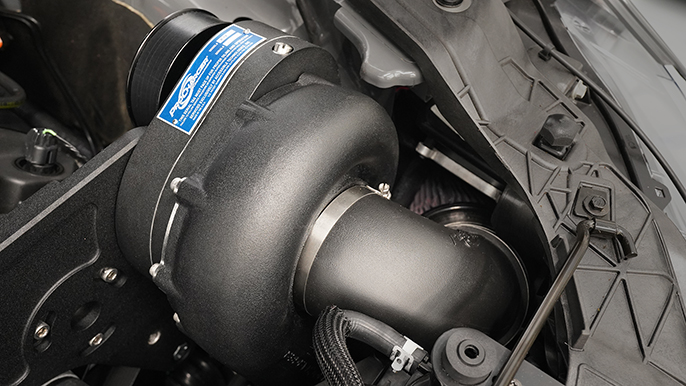 The best part about these systems is that you can install them in your garage with common hand tools, or reach out to one of our amazing dealers to have it installed for you.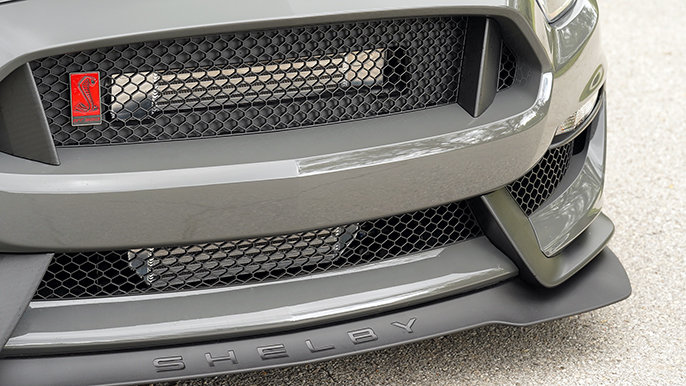 ---
FROM TRACK STAR TO DAILY DRIVER…WE GOT YOU!
Drop us an email below to be placed onto the contact list to get information as these supercharger systems to come market. Or call us any time with comments and questions regarding these amazing new Toyota systems or any of our product lines.
Phone – (913) 338-2886 M-F 8:30am – 5:30pm CST
Sales Email – [email protected]
Tech Email – [email protected]