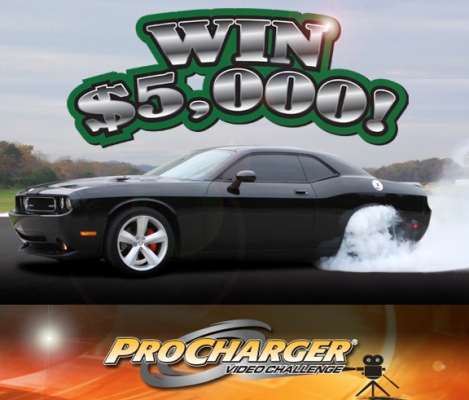 PROCHARGER VIDEO CHALLENGE VOTING: MID-POINT STANDINGS
Since the Top 10 Finalists were announced May 15th, voting in the ProCharger Video Challenge has been hot and heavy. Remember, there are still two weeks of voting left, so be sure to stop by the ProCharger Video Challenge page and cast your vote for your favorite video.
As of June 1st, the standings are as follows:
1: ProCharged 56 Chevy Bel Air
2: World's Fastest Production Mustang
3: Inner Beauty
4: ProCharger Supercharged Nightrain
5: ProCharger-powered 4×4 Jeep J10
7: ProCharged Mustang GT California Special
8: ProCharger Challenge – 5,000 HP Compilation
9: ProCharger Challenge – Power On
10: ProCharger Challenge – The Story
Is your favorite video winning? If not, be sure to tell your friends and help get out the vote for the ProCharger Video Challenge!
Voting ends midnight (central time), June 15, 2009