PROCHARGER V-TWIN TEAM DISPLAYS AT AHDRA MID-WEST NATIONALS
The ProCharger V-Twin team displayed some awesome ProCharger supercharger equipped Harley-Davidson motorcycles at the recent All Harley Drag Racing Association's Mid-West Nationals, June 20 and 21, held at Kansas City International Raceway.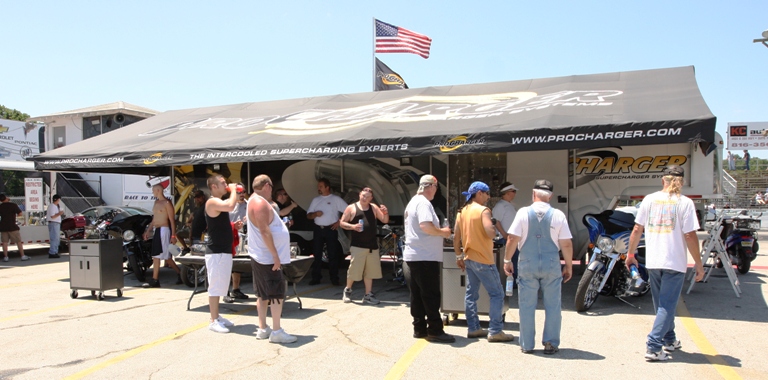 The ProCharger display showcased some fantastic and powerful examples of ProCharged H-D motorcycles, including the 200+ horsepower "Project Bagger"; American Bagger magazine cover bike, the 88 cid, 120+ horsepower "Gold Member"; a hot-rodded and supercharged 2008 H-D Softail Rocker C that cranks out 122 RWHP out of an otherwise stock engine; and a "bad and black" 2004 carburetor-equipped H-D FLHT Street Glide that puts down 156 horsepower, thanks it its intercooled supercharger system.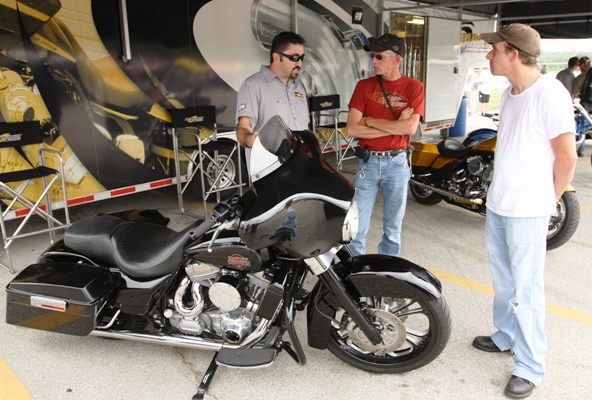 Racers and spectators alike were very interested in that fact that if you already own a Harley, a complete intercooled ProCharger system can add 40 to 80+ horsepower to your ride in a single day, while still running pump gas and enjoying every day rideability.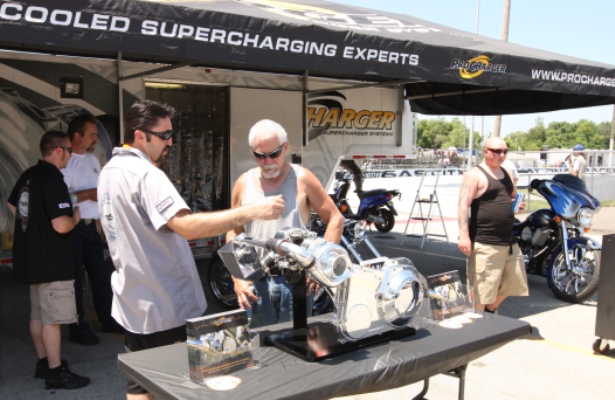 About the AHDRA
The All Harley Drag Racing Association (AHDRA)sanctions and promotes drag racing events across the United States and celebrated their 30th year of drag racing in 2007 with a season that contained some of the most exciting championship title contests in the history of the sanction.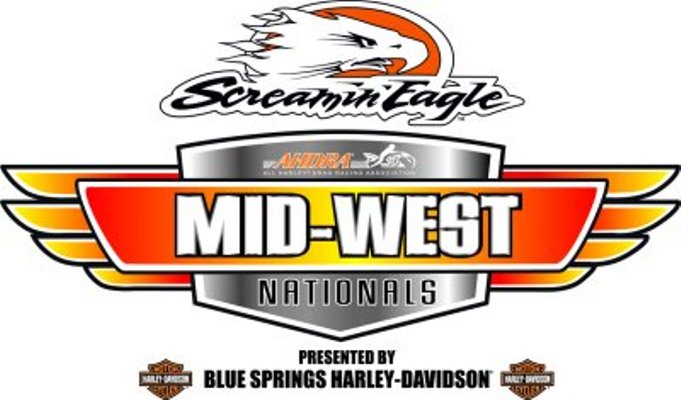 With 16 different classes ranging from 225-mph Top Fuel bikes to the highly competitive ET class, racers have a wide range of competition available to them at AHDRA.
Moving into the 2009 season AHDRA has reorganized itself to remain the premier motorcycle drag race sanctioning body and anticipates that the 2009 season will excel with the excitement, energy, and adrenaline that can come only from this extreme sport.
Looking for a ProCharger system for your H-D? Check'em out here.