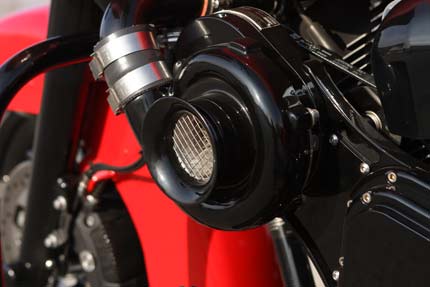 PROCHARGER V-TWIN SYSTEMS FOR 2012 MODEL YEAR HARLEY-DAVIDSON "BIG TWINS" AVAILABLE NOW
ProCharger now has complete intercooled supercharger systems and tuner kits available for 2012 model year Harley-Davidson V-twins, including Touring, Softail, Dyna and Tri-Glide models equipped with stock or modified Twin Cam 96-, 103- or 110+ cubic inch engines.
With 10 psi of intercooled boost, owners of these bikes can expect to see gains of 50 to 80 hp while still maintaining everyday rideability and comfort. HO Intercooled Systems come complete with the self-contained supercharger, air-to-air intercooler, all necessary tubing, bypass valve, fuel injectors and engine tuning module.
With this updated and extensive line-up, ProCharger now has a bolt-on self-contained, intercooled supercharger system available for virtually every model of air-cooled "Big Twin" H-D motorcycles from certain 1994 models up to the latest 2012 H-D bikes.
Check out the full line-up of these award-winning ProCharger supercharger systems for H-D motorcycles here.
Hot Bike – Blown Rocker!
Hot Bike Magazine recently ran a feature entitled Blown Rocker. This build-up was using a 2008 Harley Rocker a with a stock 96" engine, Vance and Hines exhaust and a ProCharger Intercooled Supercharger System – good for a 53 rear wheel horsepower gain! Check out the January 2012 issue for the full story.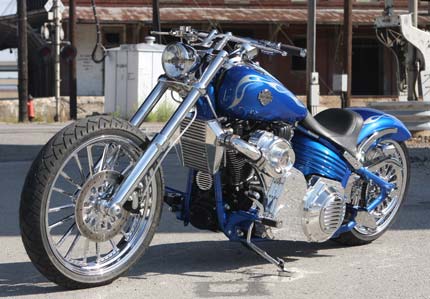 American Bagger – Twin Cam Overhaul series
American Bagger Magazine recently ran a three part feature entitled Twin Cam Overhaul. The build-up was using a 2002 Road King with a T-Man Performance 107" kit and a ProCharger Intercooled Supercharger System. In the end it made an impressive 177 Rear Wheel Horsepower. Be sure to check out the November, December and January issues for the full story.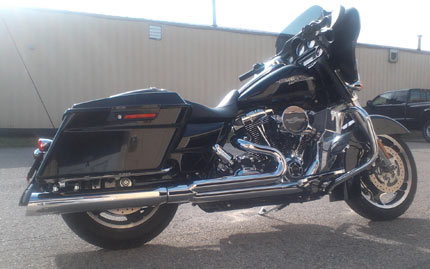 Another Screamin' Eagle 120R Success Story
With Harley-Davidson's recently introduced, purpose built "performance" crate engine displacing 120-cubic inches of v-twin power. ProCharger dealer, Drago Bike Works wanted to try his hand at stepping up the performance.
With the installation of a polished Intercooled ProCharger System complete, the bike was strapped onto the dyno. With only 8 pounds of boost the result was an awesome 183 rwhp with the stock crate 120R engine.