PROCHARGER V-TWIN HITTING IT HARD IN AUGUST
ProCharger in Sturgis
There was no shortage of ProCharger V-twin power at this year's Sturgis Motorcycle Rally. Many ProCharger owners rode their bikes to Sturgis and parked them in the ProCharger display right on Lazelle Street, making for a changing-daily display of everyday, cross-country-rideable V-twin power.
(Click Image for Sturgis Photos!)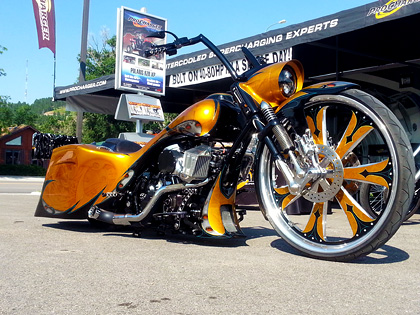 The team from Kendall Johnson Customs brought up a group of bikes including Zach's 300 hp Road King, Mark's 300 hp Road Glide, Travis's 215+ hp Street Glide and a 210+ hp Road Glide. All these bikes were ridden over 2000 miles while there! Other vehicles in the ProCharger display included a custom Street Glide making 189 hp, Grant County Choppers Sturgis winning custom street racer (more on that later) and ProChargers own 2009 Road King, 2012 Dyna Wide Glide and 2010 Camaro.
Forced induction was front and center at this year's Sturgis rally and will only get bigger. Check out the following link for even more proof.
Link: http://tinyurl.com/lv3578v
There was also plenty of ProCharger supercharged power in the Victory Motorcycle display. Several ProCharger equipped Victory's were on hand including Lloyd from Lloydz Motorworkz 215hp supercharged sleeper.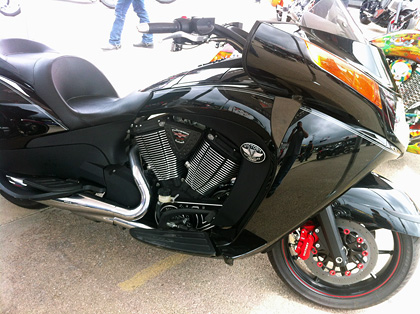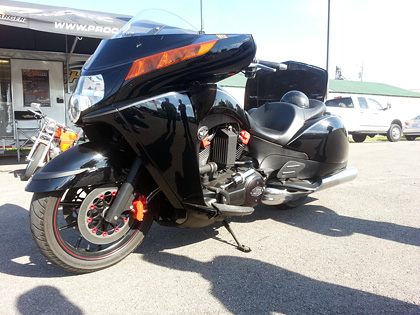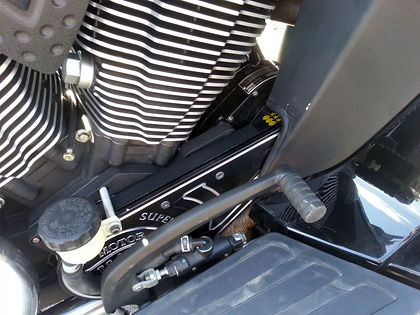 Victory teamed up with Lloydz Motorworkz and Conquest Customs to show how easy it is to modify a 2015 Cross Country and over a 24 hour period stripped and rebuilt one on full display for the public. The bike got a whole host of cool parts along with an intercooled ProCharger supercharger kit by Lloydz. The finished product turned out pretty sweet.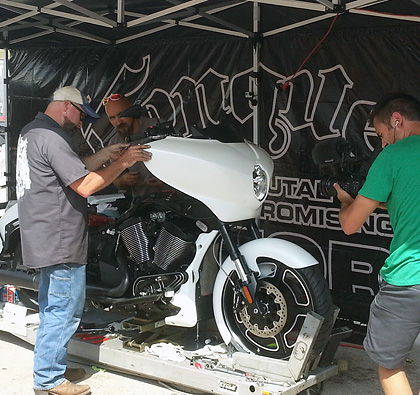 ProCharger Racing and Winning
During the Sturgis Rally, the WMDRA held their annual race at the Sturgis Dragway. Tom Sperr from Grant County Choppers brought out his ProCharger equipped street legal Sportster based street racer for a little fun. The only problem, Pro Gas was the only class it fit in. Bikes in this class are normally full on drag bikes; drag slicks, wheelie bars, starter carts, etc. Tom's bike is no wheelie bar, DOT tire, lights and the rest you would expect from your streetbike. That sure didn't stop him though. The bike qualified number three, went rounds and faced the #1 qualifier in the finals. After a great light Tom and crew pulled off a stunning upset to bring home the win. The most impressive part; after pictures and the big check, he rode it home!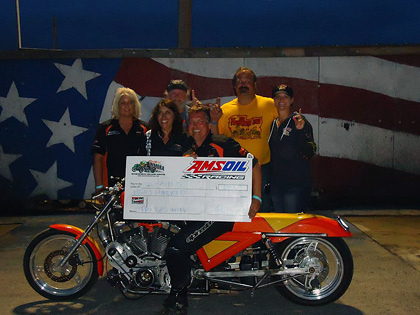 Make sure you also keep an eye out for more supercharged records at Bonneville by ProCharger powered racers.
LINK: Hiro Koiso Racing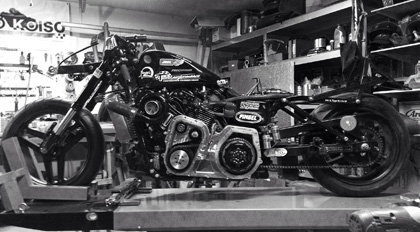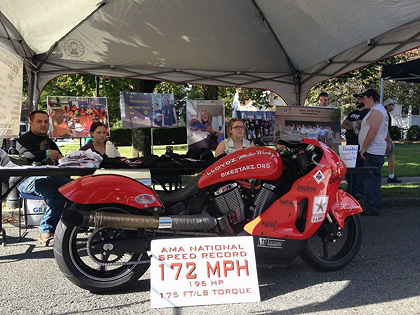 ProCharger at the Hot Bike Tour
ProCharger recently participated in the 2014 version of the Hot Bike Tour. This tour was a 1000 miles journey over five days showcasing some of the best bike and builders around as well as tons of riders happy for an excuse to get out and enjoy a ride. The ProCharger display was packed from sun up to sun down with power hungry customers looking to learn more about how to bolt on 40-80 hp in a single day.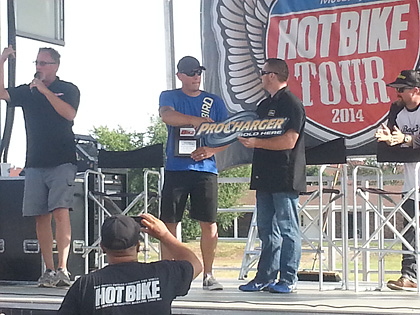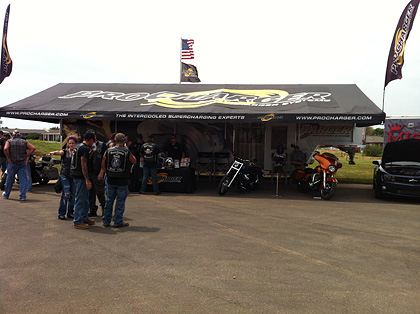 ProCharger has a bolt-on, self-contained, intercooled supercharger system available for virtually every model of air-cooled "Big Twin" H-D motorcycles from the latest 2014 H-D bikes to certain 1994 models. With this extensive line-up it means more people than ever can experience the same jaw dropping power and show quality look of a ProCharger Supercharger system.
For 20 years ProCharger has been making slow things fast and fast things ridiculous so if you're ready to install The ULTIMATE Power Adder on your H-D V-twin, visit the ProCharger motorcycle supercharger systems page here or call our V-Twin Sales Team at (913) 338-2886, M-F, 8:30 AM to 5:30 PM central time.