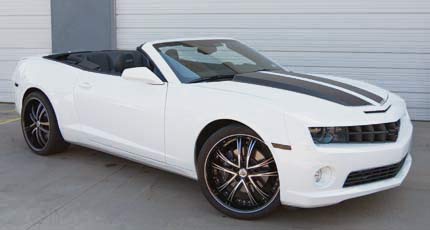 PROCHARGER ULTIMATE POWER ADDER FOR CAMARO AND GM TRUCK
As the scorching hot temperatures of summer begin to cool, things are heating up at ProCharger. The development team has been hard at work bringing you the most diverse line of ground pounding horsepower in the industry. From the aerodynamics test lab to your garage, real power, real world applications.

Drop the top. Put on your safety belt because ProCharger is back with the horsepower solution for your 2011 Camaro Convertible. Building on the success of the hard top Camaro kit, the High Output Intercooled System with 7 PSI of ProCharged boost will throw you back in your seat with 50%+ gain in HP and an equally impressive gain in torque. The HO intercooled system includes an 8 rib drive utilizing the P-1SC-1 supercharger, 3 core air to air intercooler, fuel injectors, tuning and handheld programmer. The Ultimate Power Adder for the classic American icon, the Camaro convertible. Stage II Systems and Tuner Kits are available and shipping now.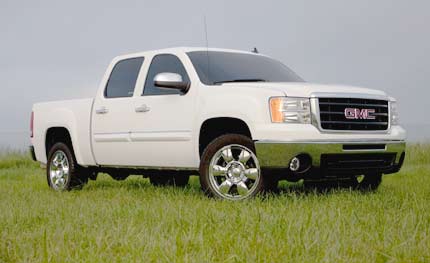 What's that you say? You have a truck? Do we have something for you too? The answer is simple….Truck Yeah! The HO intercooled system for the 2011 GM 6.2 L will wake up your truck to say the least. Do you like HP? At 7-8 PSI, get ready for a 50%+ gain in horsepower! In addition you will enjoy increased efficiency and torque for your towing / hauling needs. The HO intercooled system comes standard with a 3 core air to air intercooler and everything you need to bolt on and go. Give us a call today!