PROCHARGER TO DISPLAY AT MONSTER MOPAR WEEKEND AT GATEWAY
ProCharger and the ProCharger Events crew will be traveling to the St. Louis area to display at the 25th Annual Monster Mopar Weekend, September 25-27 at Gateway International Raceway in Madison, IL. Conducted by the Missouri/Illinois Dodge Dealer Association and SS Promotions, this event is one of the largest all-Mopar events in the country.
The ProCharger rig and event team will be set up in the Manufacturers Midway, located on the east side of the famous Gateway drag strip. Be sure to stop by to see some great ProCharger-equipped HEMI vehicles and pick up a copy of our new HEMI catalog. When it comes to intercooled supercharger systems for late-model HEMI cars and trucks, ProCharger is the Ultimate Power Adder!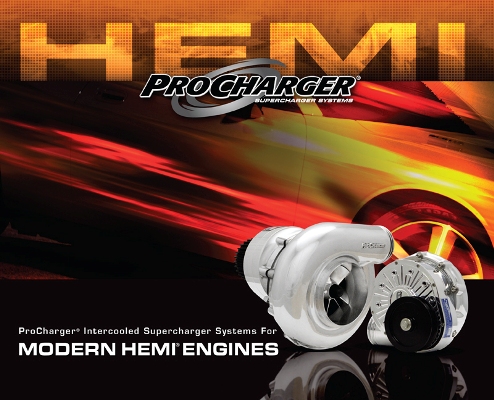 Challenger, Charger, 300C, Magnum and Ram trucks – NO ONE offers more late-model HEMI supercharger solutions than ProCharger. Check out the current line up here.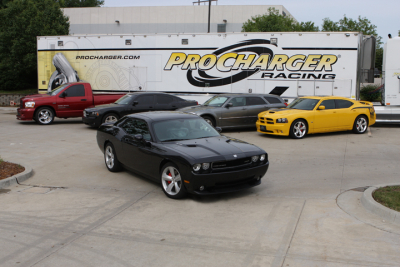 The Monster Mopar weekend will also feature the Sharadon Performance New HEMI Shootout Class. This special drag racing class is for full bodied cars and trucks equipped with the late-model 5.7L or 6.1L HEMI engines.
Monster Mopar Weekend is three days of family fun featuring drag racing in 7 Pro classes and more than $50,000 in prize money – one of the largest payouts in the nation for an all Mopar event. Enter your vehicle in or just browse the classic and custom car and truck show with over 55 classes; shop the Manufacturers' Midway; get those needed parts at the swap meet; or buy a car in the car corral. Click here for more information about the event.
Special attractions will include:
• The Mopar Police Vehicle Display and K-9 demonstration
• The Aerocar Reunion featuring the largest gathering of Dodge Daytonas and Plymouth Superbirds in the world with special guest Talladegas and Cyclones. These vehicles will take laps around Gateway's oval track.
• See one of the only two working 1963 Chrysler Turbine vehicles in existence on loan from the St. Louis County Museum of Transportation
• The 2nd Annual Midwest LX Fall Meet which includes classes for all LX Series vehicles: Chargers, Magnums, 300's and Challengers.
Monster Mopar Weekend XXV is open to all Chrysler Corp., AMC, Nash, Jeep and Mitsubishi vehicles or any vehicle powered by a Mopar engine.