PROCHARGER SYSTEMS FOR 2010 CAMARO SS AVAILABLE IN JUNE
The ProCharger Engineering Team is already up to their elbows installing an industry-leading, intercooled ProCharger Supercharger System onto the latest and hottest car to roll out of Detroit: the 2010 Chevrolet Camaro SS.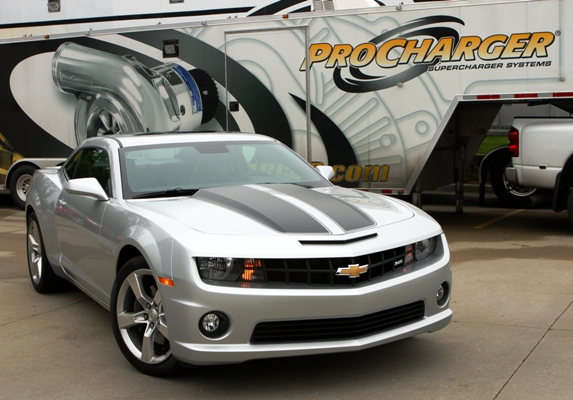 New Camaro SS owners will have their choice of either an LS3 or L99 engine. Rest assured, with ProCharger's industry-leading experience and reputation for producing awesome power from LS engines, both engines are going to provide the industry's largest power gains while maintaining everyday driveability and reliability.

ProCharger, the Ultimate Power Adder, is the market leader for all existing LS-powered sports cars, and the new ProCharger offering for 2010 Camaros will continue that leadership.

ProCharger Systems and Tuner Kits for the 2010 Camaro SS will be available in June. Be sure to check back for updates or call ProCharger today if you want to get your name on the list for some of the first ProCharger systems for the rebirth of this asphalt-melting legend.

Click here to see all the current ProCharger GM EFI Systems and Tuner Kits.