PROCHARGER SYSTEM FOR 2011 V6 MUSTANG COMING SOON
OK all you Mustang faithful: You've been asking for it, and we heard you.
Coming very soon: an industry-leading ProCharger supercharger system and tuner kit for the hot new 3.7L 2011 Mustang V-6.
Powered by an all-new 3.7L Ti-VCT V-6 engine, the 2011 Mustang's base engine has been winning an enthusiastic following based on it's outstanding combination of power and fuel economy. But with 8 psi of intercooled boost from the ProCharger P-1SC-1 supercharger, the high-tech V-6 responds with an impressive 475 HP!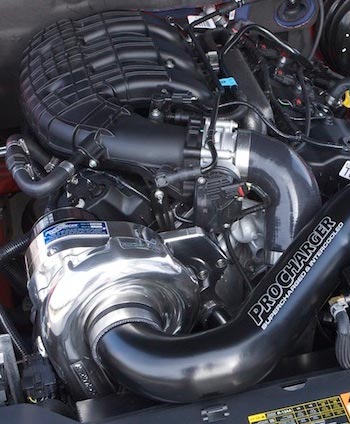 This 170+ HP bolt on is approaching production and a ProCharged 3.7L V-6 Mustang could just be the surprise performance value of the year! Imagine, Mustang V-6 fuel economy and insurance rates, now with Camaro SS, HEMI Challenger and even 5.0 Mustang GT stomping performance.
Stay tuned… pricing and on-sale date will be announced very soon.